Pop-Art Icon Debuts Brilliant New Works at Zadok Jewelers
Daniel Ortiz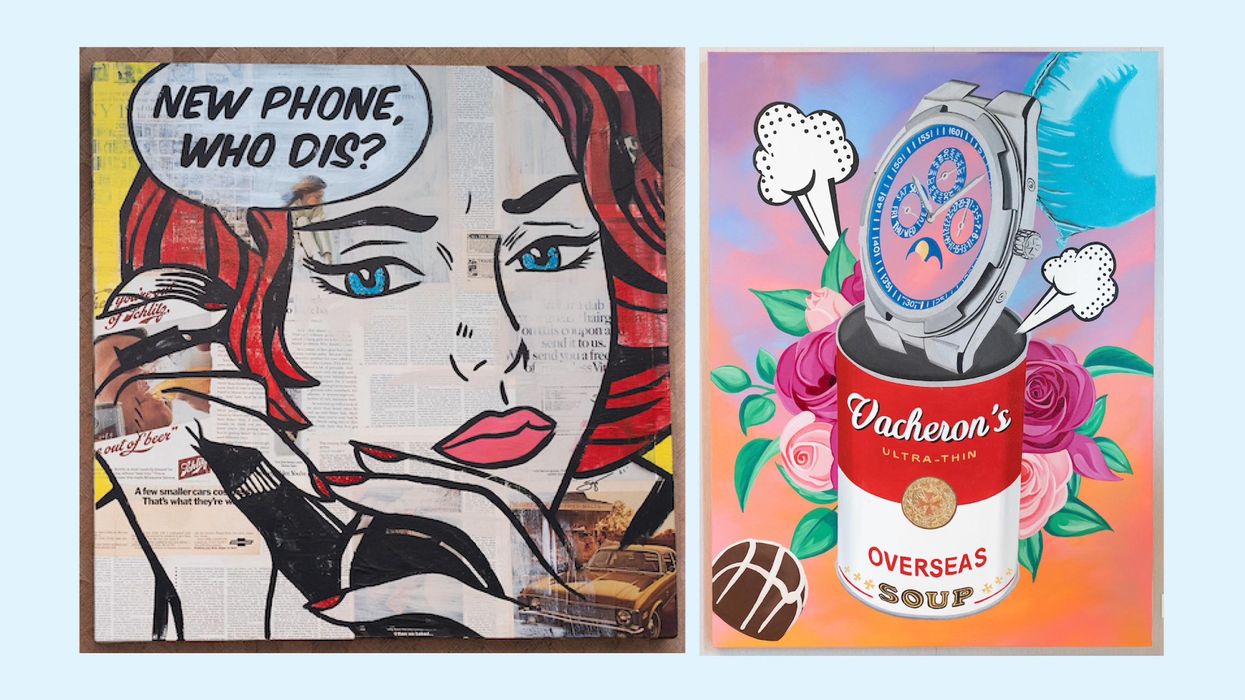 "I'VE ALWAYS SEEN a very organic lateral between watchmaking and fine art," says New York-based contemporary artist Jojo Anavim, who was in Houston last week to unveil a series of paintings commissioned by the venerable Swiss watchmaker Vacheron Constantin.
---
Anavim, whose collectors include Selena Gomez, Paris Hilton and Big Sean, as well as several NBA basketball stars, has collaborated with the venerable Vacheron to create five paintings inspired by a selection of new timepieces from the watch Maison. "I knew this was going to be a symbiotic relationship," says Anavim of the partnership. While the new timepieces are only on view through June 6, Anavim's paintings are up at Zadok Jewelers through June 20.
"In watchmaking, we don't speak of a millimeter, we speak of a tenth of a millimeter," says Alexander Schmiedt, Vacheron Constantin's elegant, Austria-born President of the Americas. "To get the beauty as a whole, you need to get all of the small details right. In art, it's the same."
Vacheron's collaboration with Anavim is not the first time they've blurred the lines between patronage, curation and product branding. In September 2021, the watchmaker's North American flagship in New York housed an installation of a kinetic, art deco cityscape by the estate of the late performance artist Chris Burden, one of the most controversial artists of the 1970s and '80s. (He once nailed his hands to the hood of a Volkswagen Beetle in piece titled "Trans-Fixed.")
Anavim's work is a little less gruesome. His work samples and scrambles popular advertising and product logos, as well as the work of other artists, and owes a serious debt to Pop Art and the high priest of that movement, Andy Warhol. But whereas Warhol infuses his appropriations with varying degrees of existential dread, Anavim's labor-intensive paintings and multi-layered collages are almost sentimental, and not so suspicious of their source material. It's art that is, in Anavim's words, both "beautiful and functional."
Born in 1985 to Persian-Jewish parents who emigrated from Iran, Anavim grew up in on Long Island. "I come from a very conservative background," says Anavim, who explains his career options were initially limited to real estate, being a doctor, or going to work in the jewelry district. "Anything beyond that, and you were actively choosing a life of poverty."
His father is a diamond dealer, and Anavim used to travel with him to New York's Diamond District and stare at the timepieces in the booths and windows. "It's something you can't explain," says Anavim. "You see beautiful things, and you just know that you love them." On his 13th birthday, his father gave him a Rolex Datejust with a mother-of-pearl dial and he was hooked. It's a story that lends a welcome layer of depth to his paintings for Vacheron, which enliven the interior of Zadok's two-story space with a bit of pop sensibility and are another unexpected spin on the watchmaker's longstanding commitment to art, culture and craftmanship.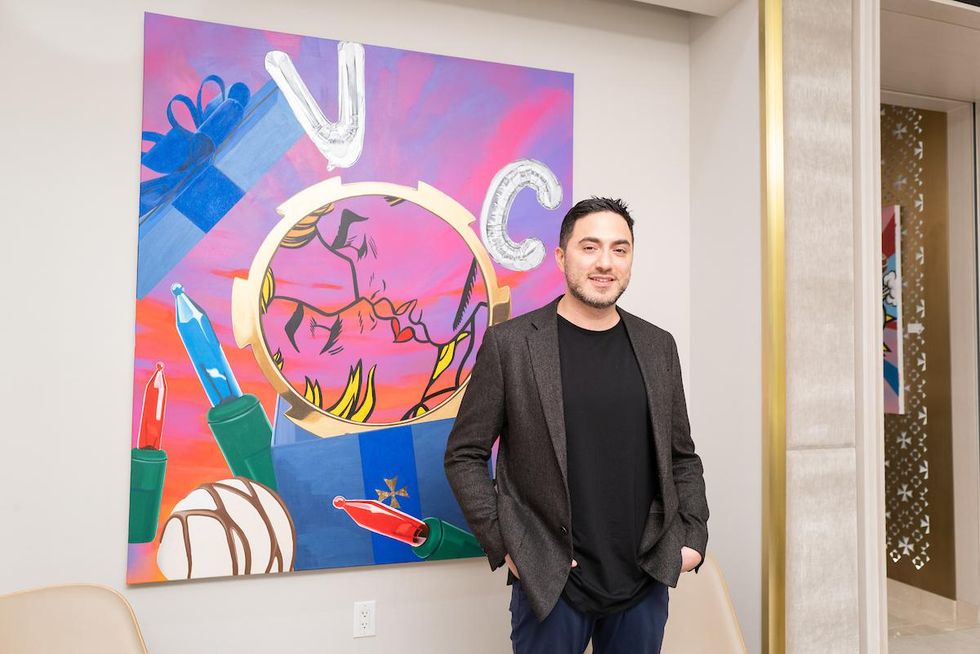 Jojo Anavim
Style