Who's Who Blings In the Season at Zadok's Grand-Opening Bash
Daniel Ortiz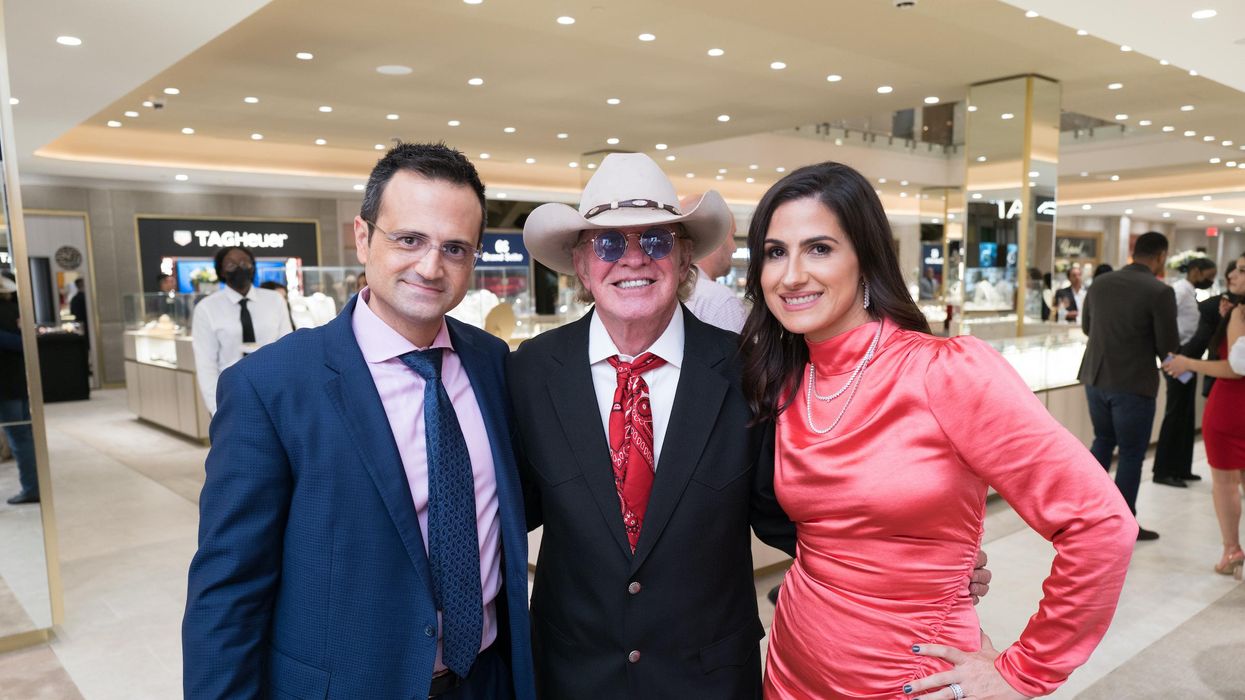 FOR NEARLY 50 years, Zadok Jewelers has been one of the city's premier fine-jewelry boutiques, an institution on Post Oak.
---
This year, the family-run business hopped down the street to a glittering new location in the Post Oak Place development, which the Zadok family also owns. Its glam annual holiday party doubled as a grand-opening bash, where 400-plus guests toasted the milestone move.
The party wasn't short on cocktails, that's to be sure: J. Martini Hospitality provided beautiful beverages like a smoked old fashioned, and "diamond-gem" martinis with large diamond-shaped ice cubes. And the Zadoks invited coveted jewelry brands to pour their own signature drinks, such as Cartier's branded champagne and Pomellato's mini rosé bottles.
The two-story space was bustling, as the hundreds of holiday revelers perused the 28,000-square-foot space. Upstairs, a sushi and lychee martini bar was the centerpiece. Gary P. Nunn serenaded the crowd with country hits to close out the night, which was attended by industry honchos including the presidents of Chopard, Jaeger-LeCoultre and Pomellato, along with execs from Tudor, Panerai, Vacheron Constantin and Richemont.
Ever the charitable family, the Zadoks partnered with Heroes for Children, which offers resources and support to families of children battling cancer. There was a standard raffle, and the jewelers' annual tradition of "gemstone cupcakes." Becca Cakes baked rare gems into 20 out of dozens of decorated cupcakes, and guests could purchase one to try their luck.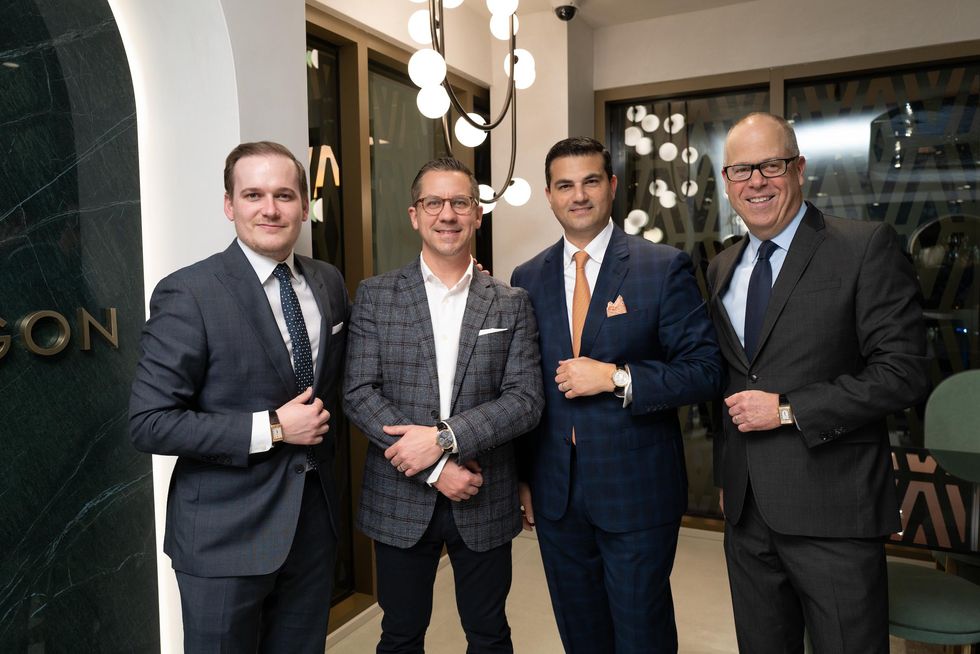 Peter Regout, Mike Fertal, Segev Zadok, Joel Gaul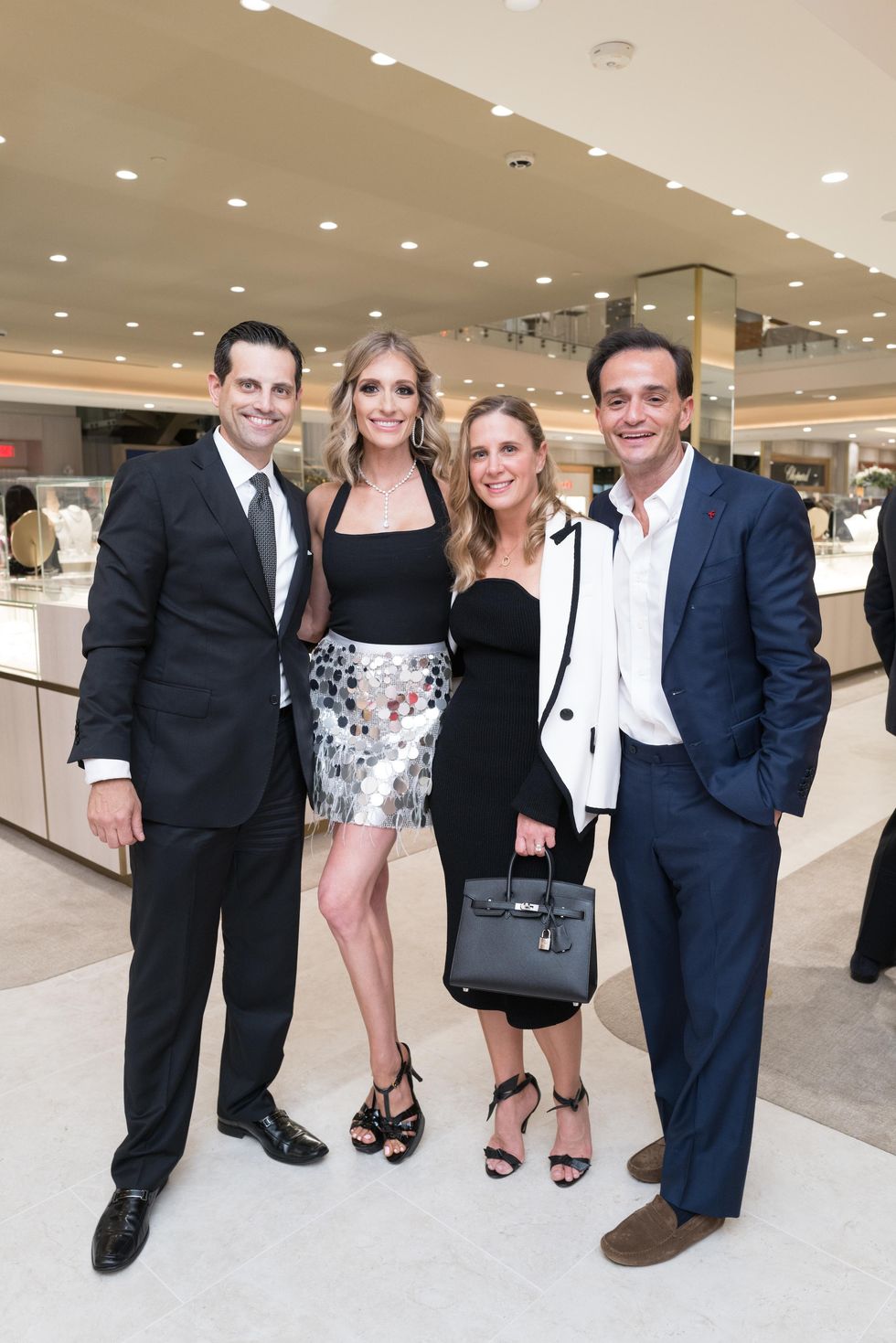 Jonathan and Michelle Zadok, Laura and Ryan Zehl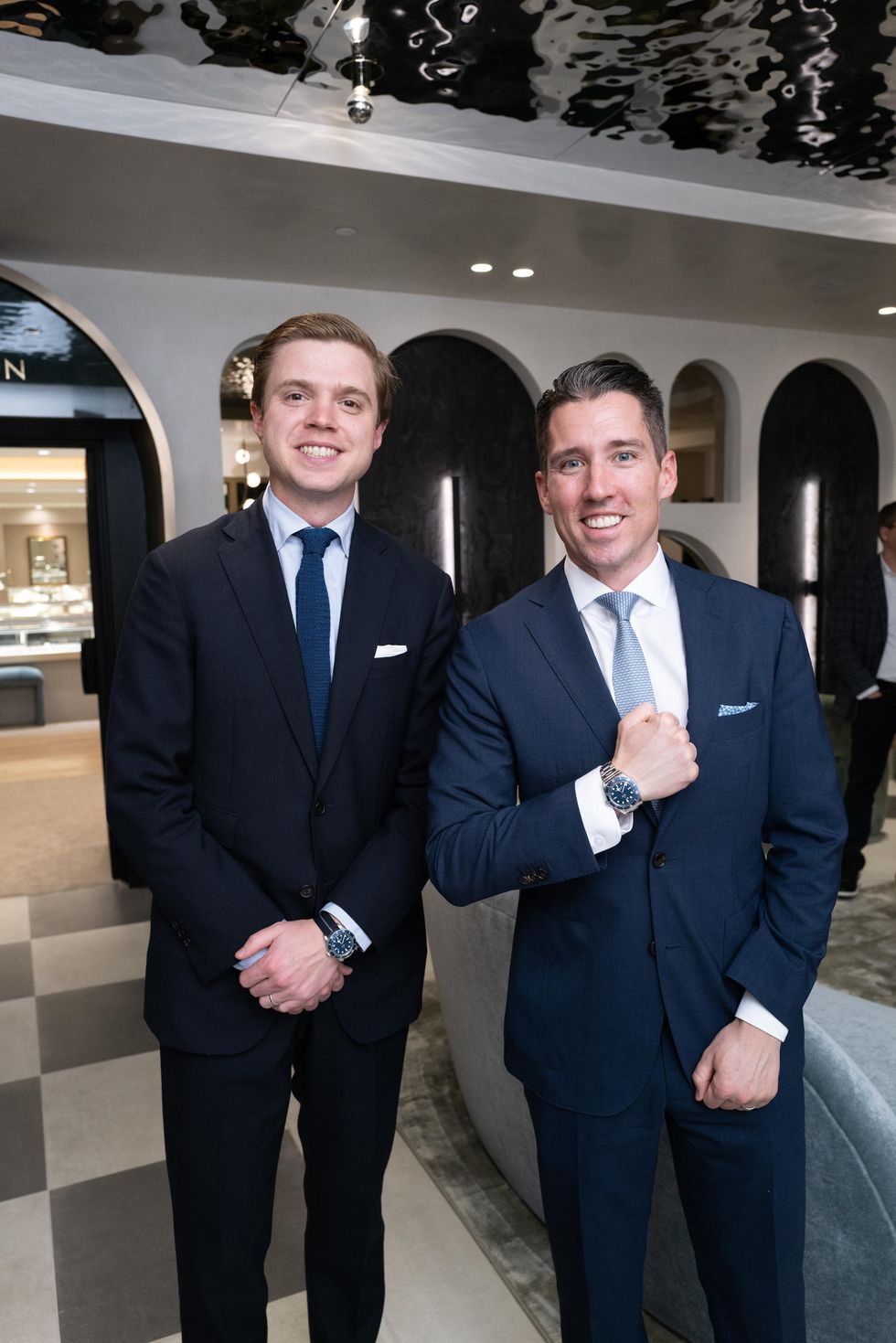 Ryan Sain and Adam Bossi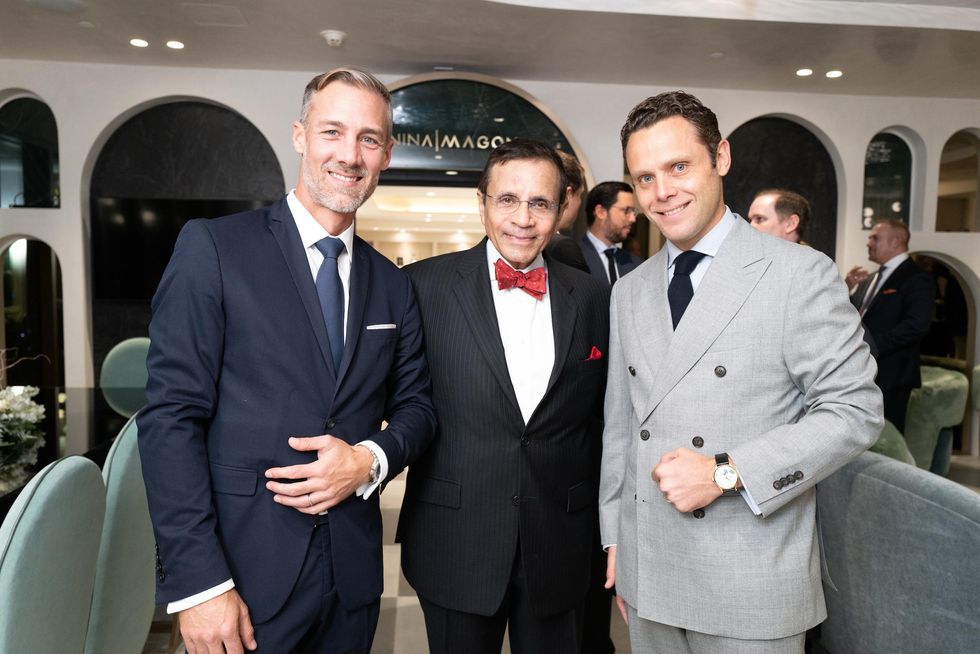 Arthur Lesca, Dror Zadok, Jean Baptise Maillard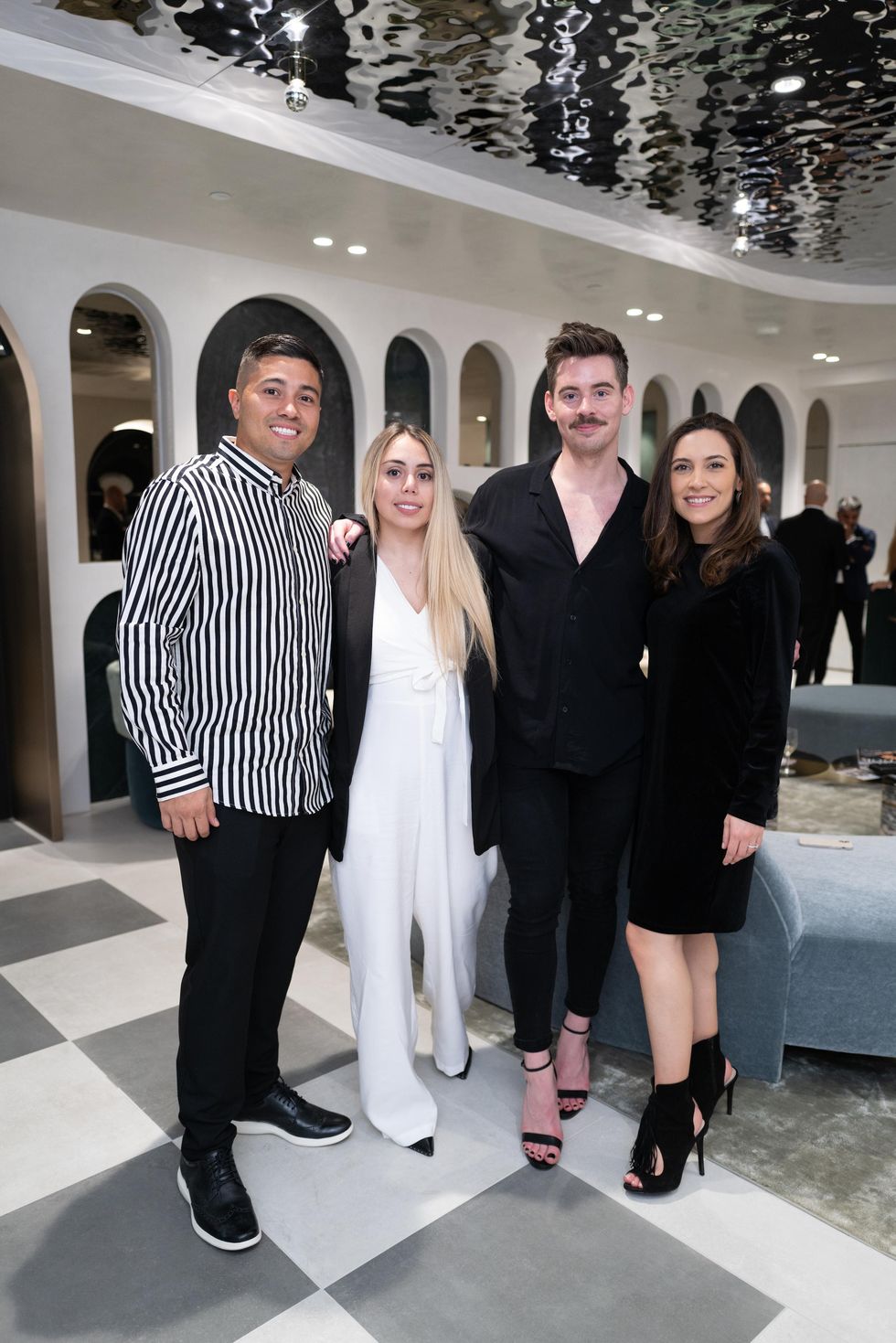 Francisco Marin, Nataly Montoya, Tanner Doggett, Paulina Gomez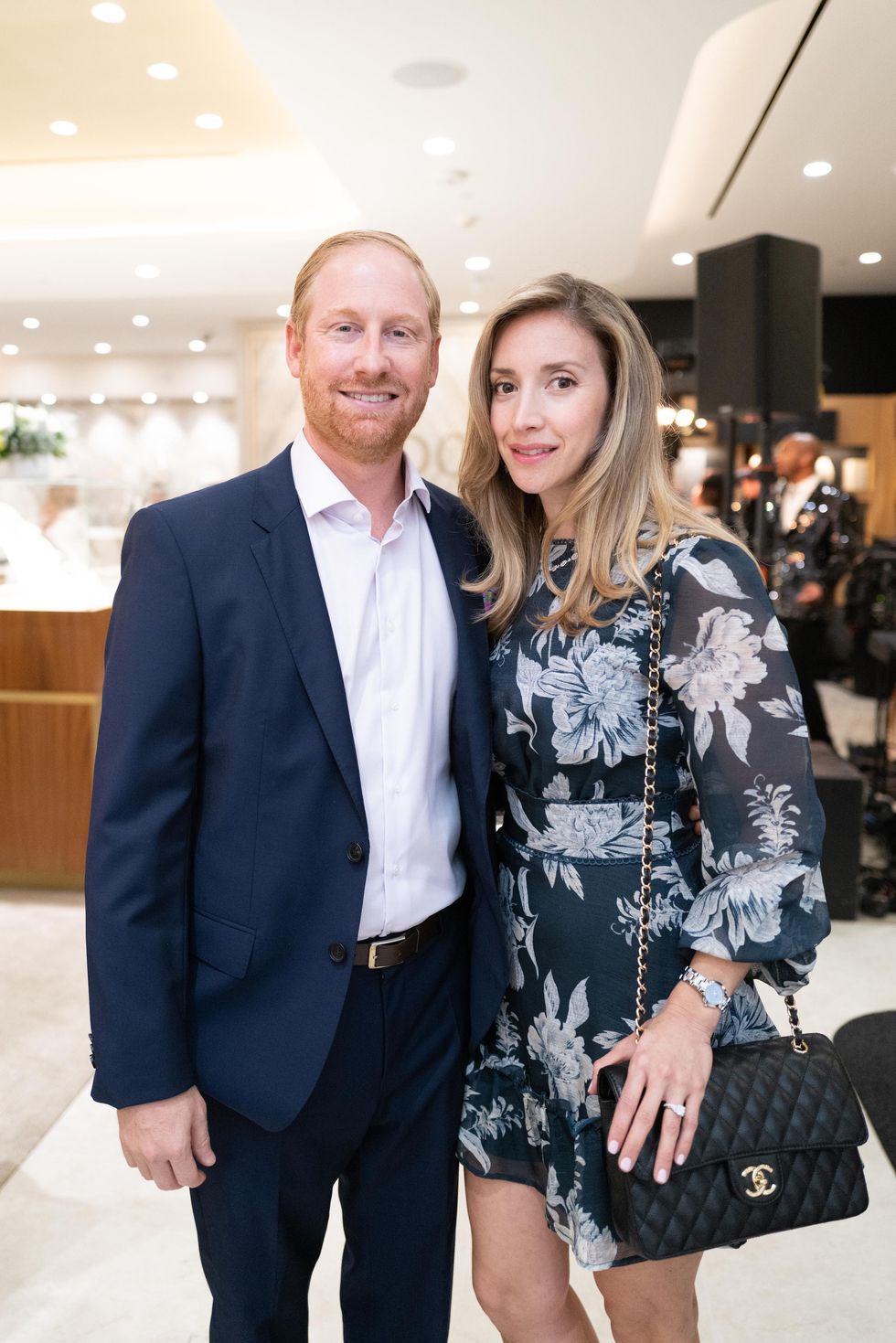 Jeffrey and Elisa Robin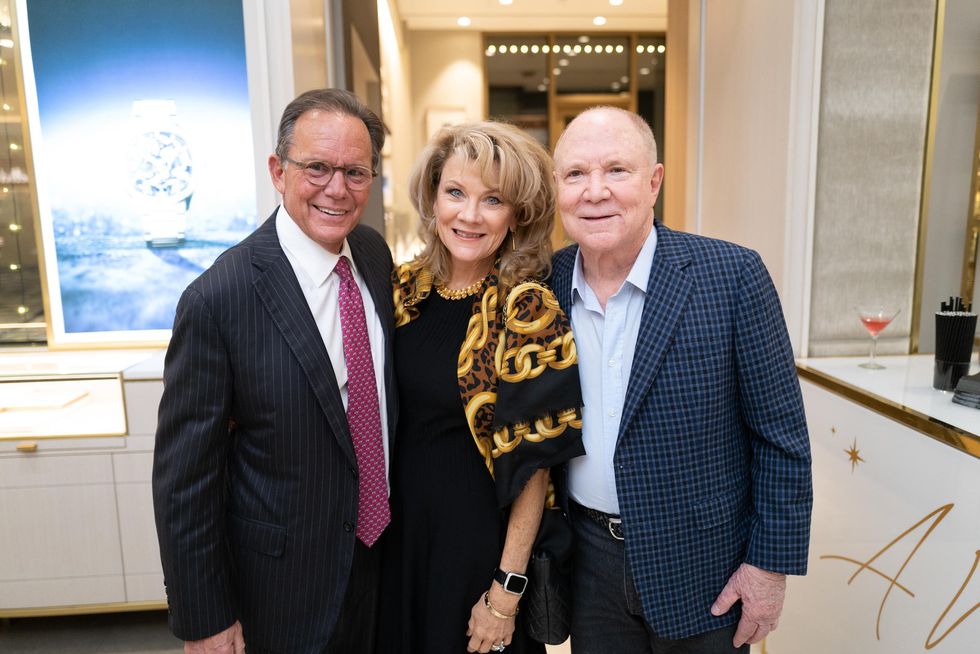 Lisa and Jerry Simon, Max Levit
Melissa and Johnny Braniff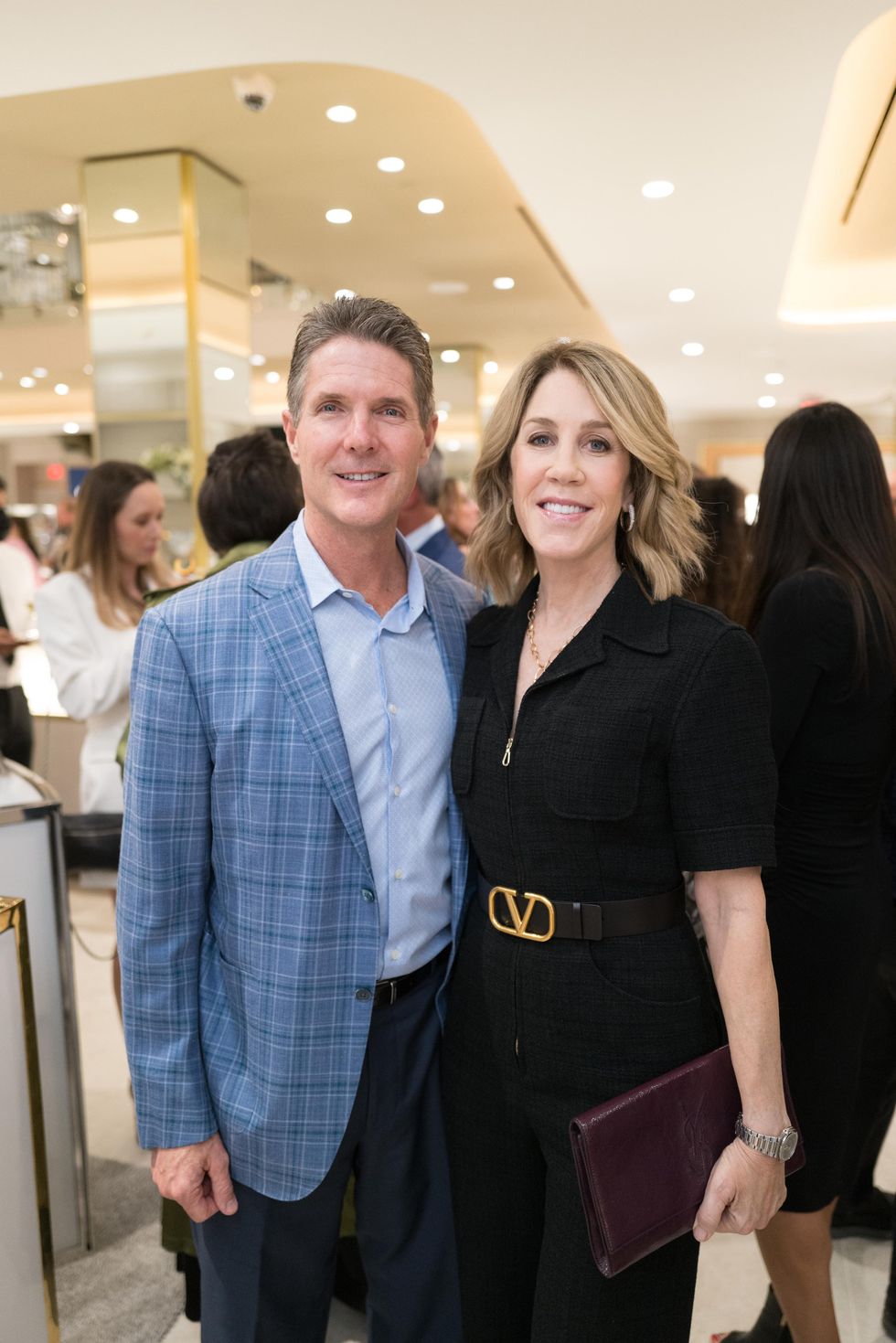 Greg and Jenelle Reid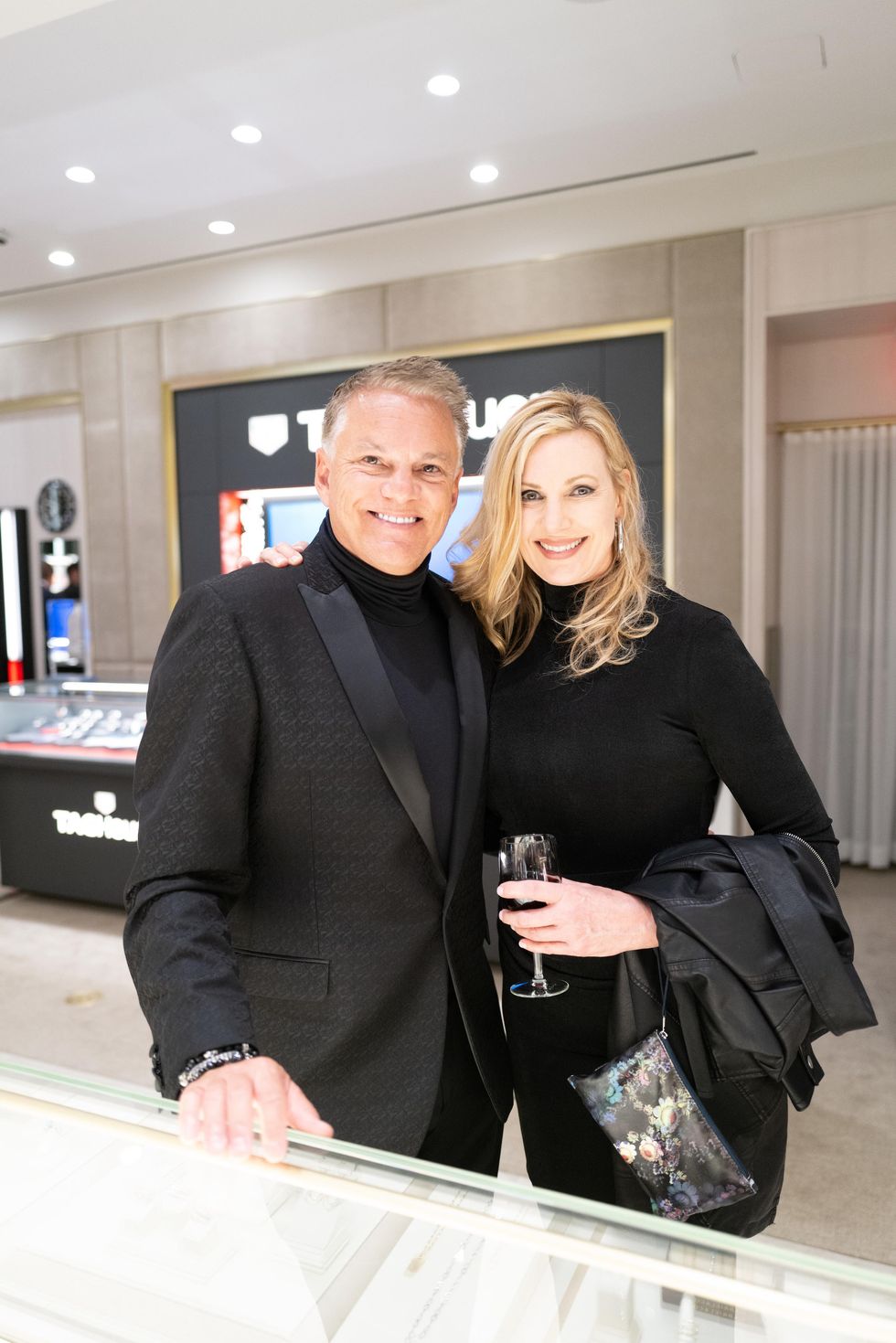 Todd Tufts, Lisa Verhaeghe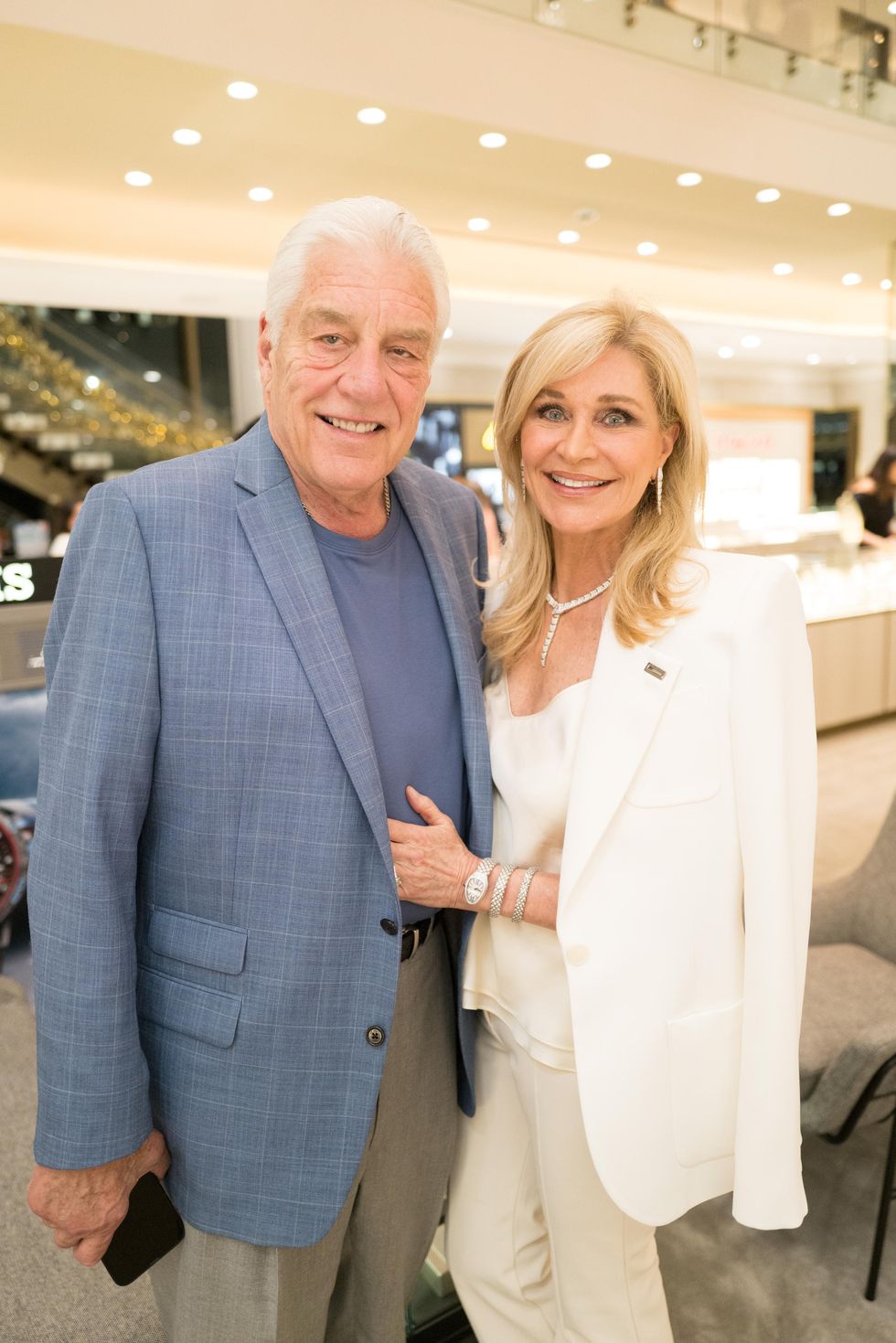 John and Joni Ballis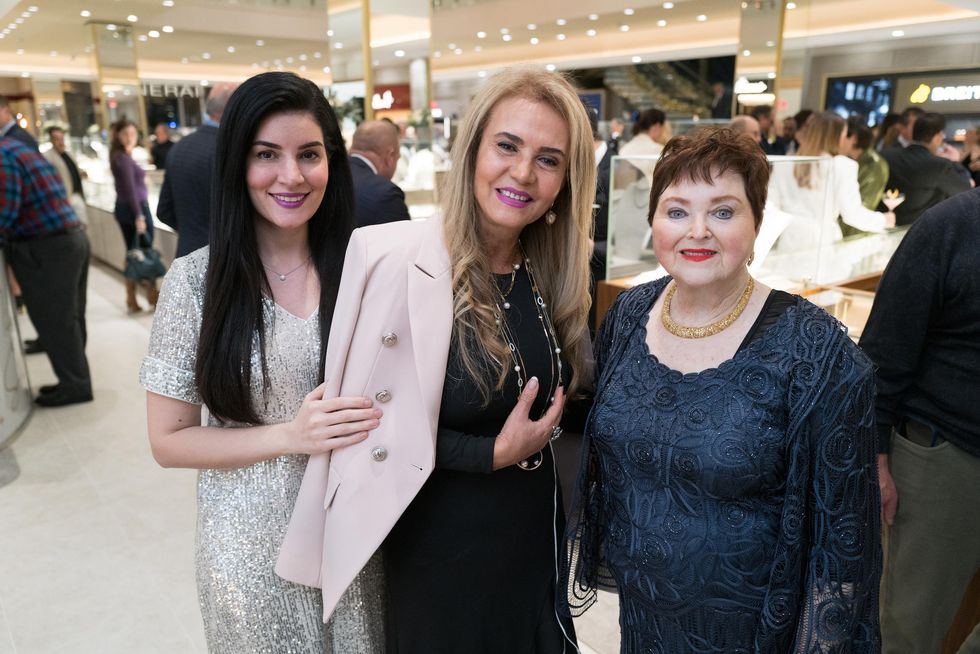 Sheida Farrokhi, Hannah Taghi, Helene Zadok
Anne Laure Ritter and Amy Zadok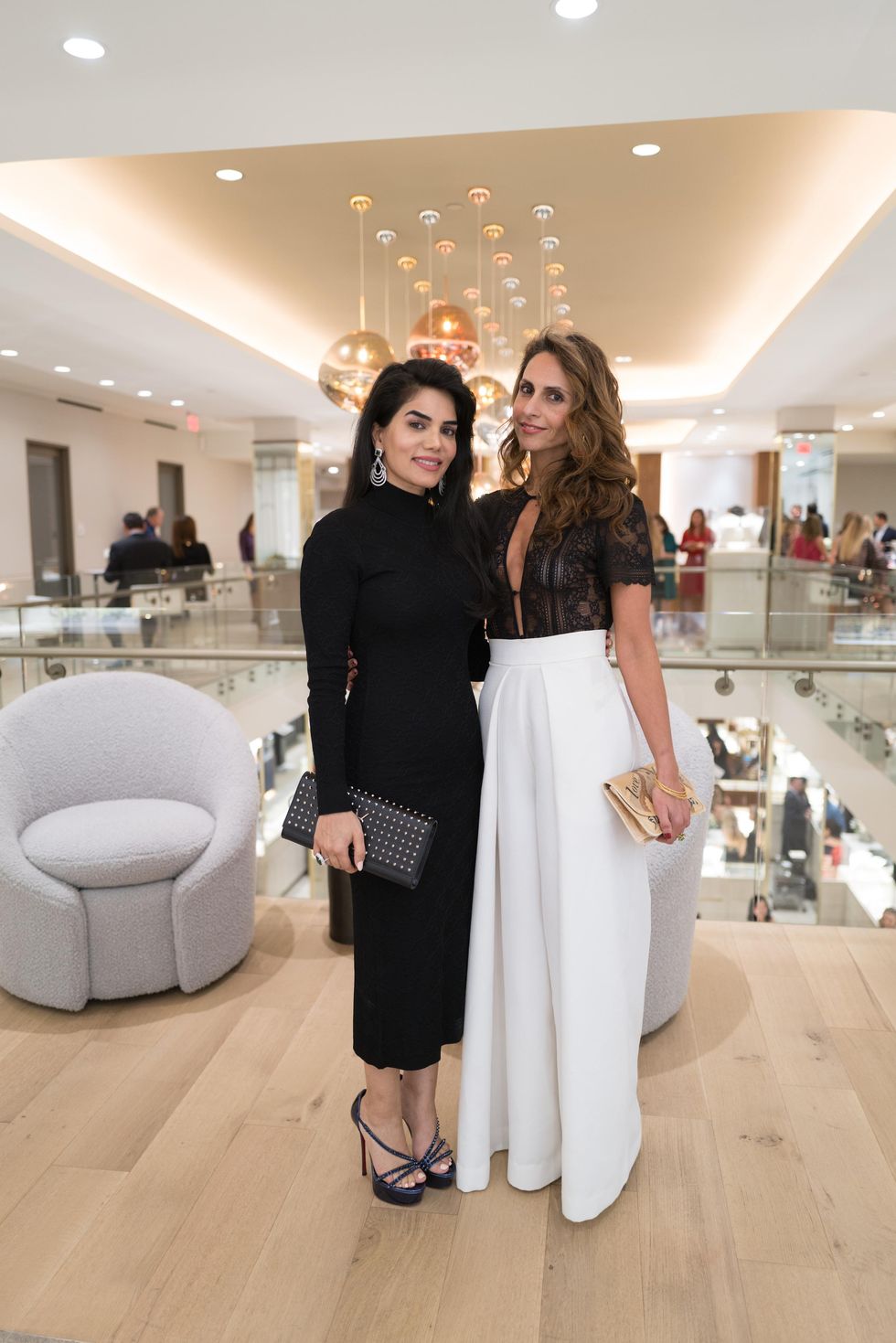 Nina Magon, Sarrah Zadeh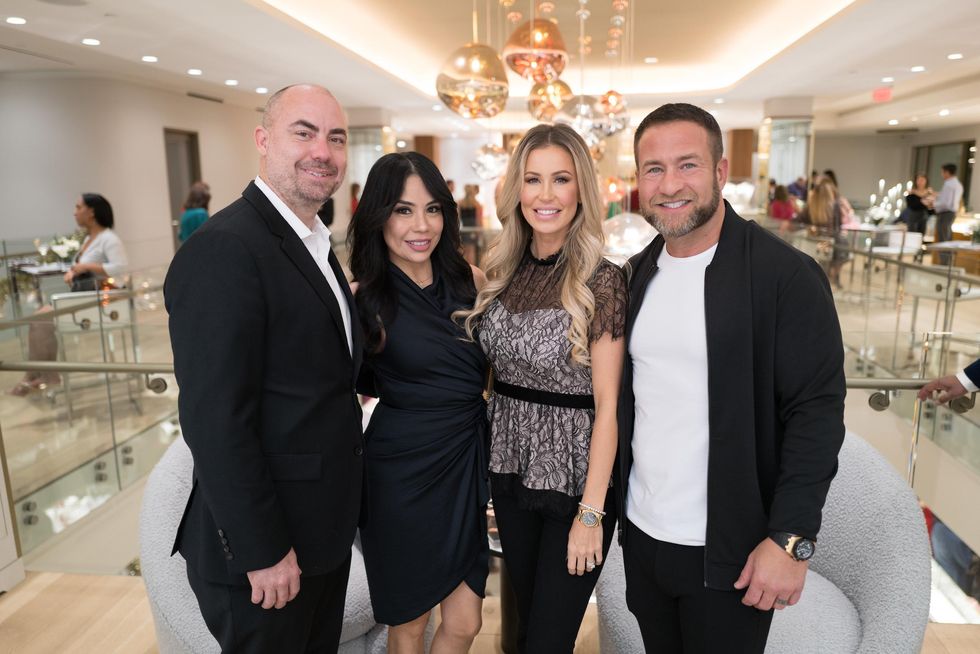 Charlie and Vanessa Kriegel, Trisha and Josh Weisman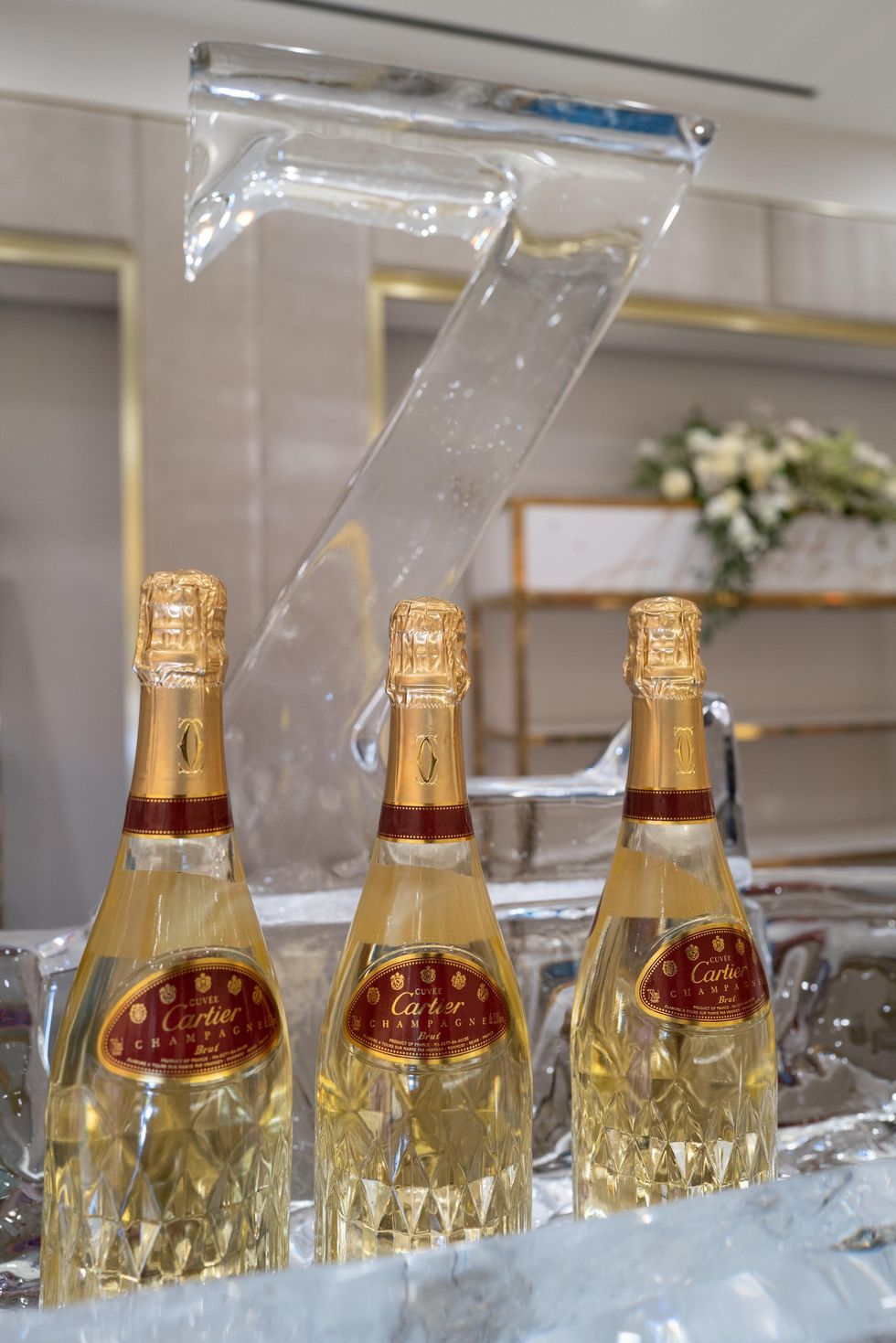 Style