Going for 'Golden'! New Boutique Caters to Our Current Lifestyle
Industry vets debut their online shop with an eye toward what Covid-era women want.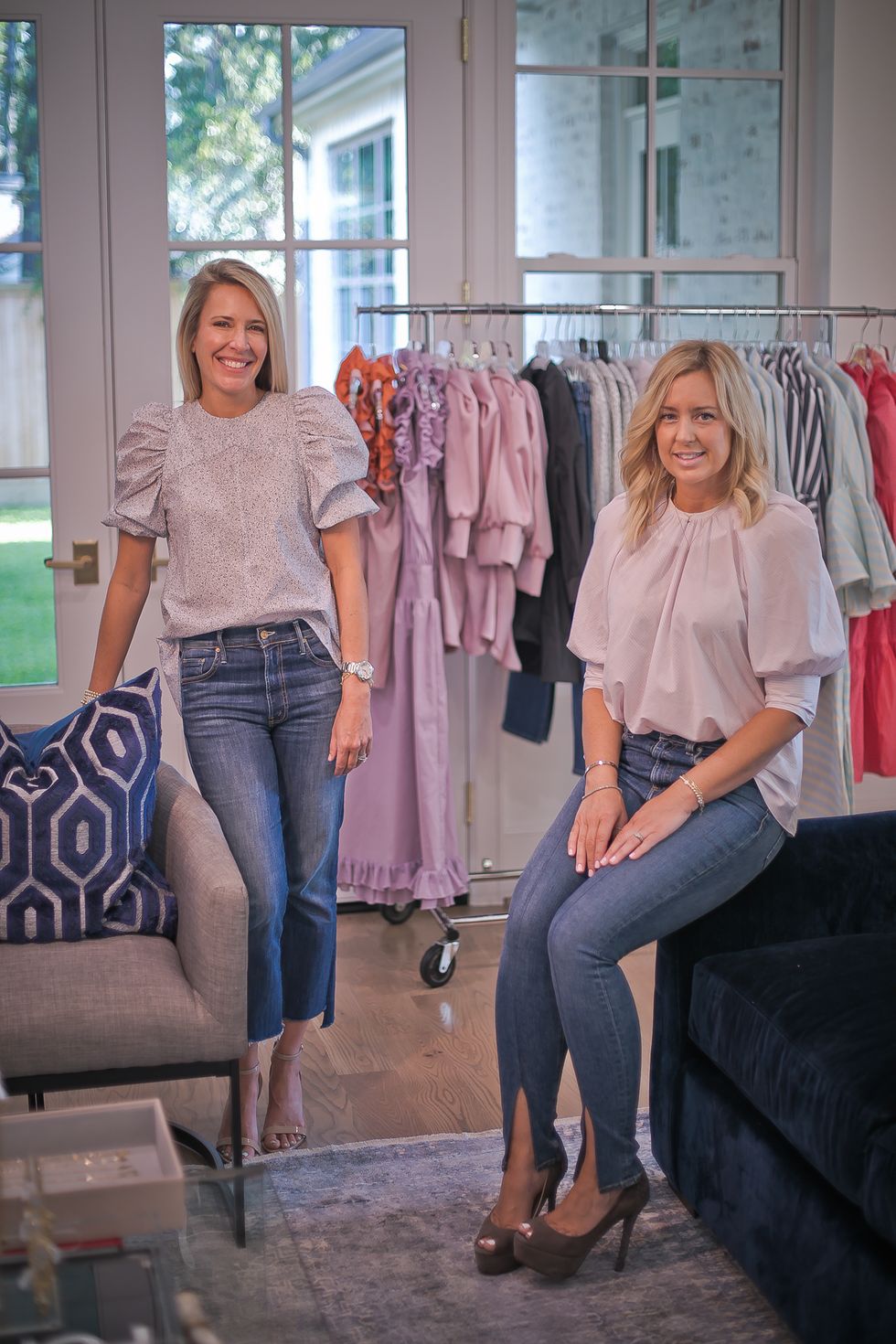 Launching a business at the height of a pandemic is ambitious, but fashion veteran Elin Jackson is equipped to handle seemingly anything. Two decades of experience as a buyer for luxury stores including Tootsies, Elizabeth Anthony and Brooke Feather have informed Jackson's approach to Golden, her new online boutique that will evolve into a Memorial-area brick-and-mortar post-Covid.
---
Along with her business partner Lindsay Curtis — who brings her background as a buyer and manager at Saks to the beautifully set table — Jackson began brainstorming the concept for Golden years ago, "many moons" prior to the onset of Covid. Just before the pair began building out the boutique, the city shut down, putting a stay-at-home order in place.
At this point, it had become clear that a return to "normal," in terms of both shopping habits and social calendars, was a long way off. So what are two glam gals to do?! They conceived of an online version of their dream boutique, and retooled their stock using a "capsule" approach, to suit Houstonians' current lifestyles: Think breezy dresses, sustainably made everyday handbags, durable and flattering denim, and accessories such as — you know it — masks, created by Dallas-based Tish Cox. "We are trying to put together curated offerings of 'buy now, wear now' pieces that make sense for the customer," says Jackson. "For example, for holiday, we will offer several dressy tops paired with black denim for a more casual and small holiday party, rather than a cocktail dress for a larger, more formal gathering."
But Jackson and Curtis are aware that the options for online shopping are endless, and they needed a strategy to set Golden apart. They decided to offer free same-day delivery to select zip codes (and guaranteed next-day to the rest of the Houston area), allowing clients to try on, decide upon, and easily return items. Golden can also send an expert, such as buying consultant and personal stylist Paulina Padilla, to help freshen up shoppers' closets, by coordinating old favorites with some of Golden's fresh new pieces. "We are constantly asking ourselves, 'What does our client want or need during these uncertain times, that will make them feel confident, comfortable and chic?'" says Jackson.
In addition to the online boutique, customers can shop at small-scale pop-ups and trunk shows a couple times a month. Is this the future of shopping?! If so, we think Houstonians can get on board.
Style