Growing Roots
A hockey-playing high-tech locksmith by day, Chris Gardner has the key to the Americana music charts.
Jhane Hoang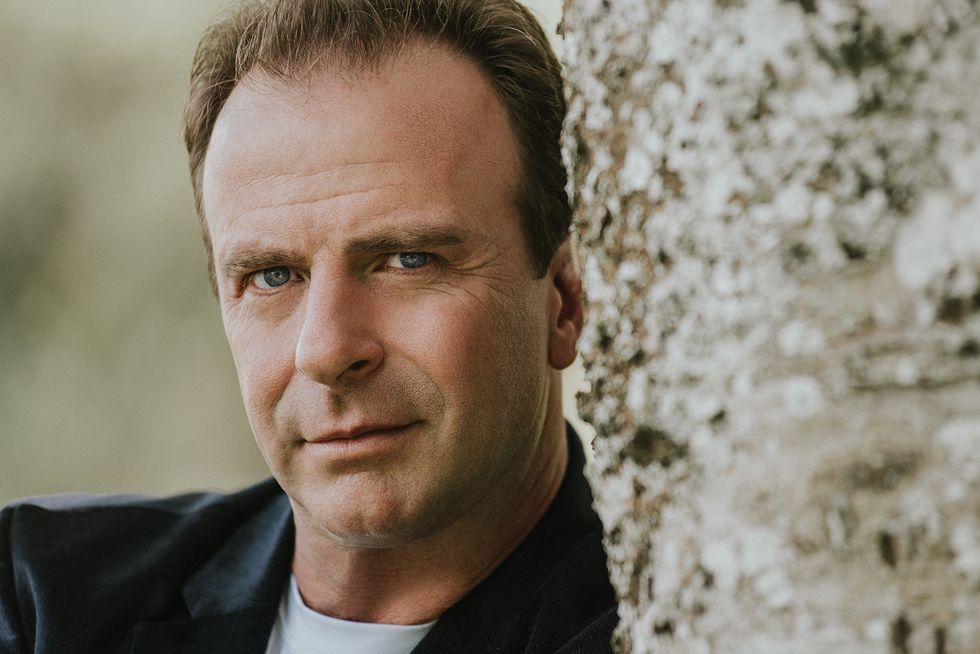 Chris Gardner may be the most popular musician in Houston that you've never heard of, but that is about to change. Earlier this year, his third album, Hanging on the Line, rose to No. 8 on Roots Music Report's Americana music chart, and the single, "A Lot More Than a Little" charted for 26 weeks, hitting No. 1. But you're not likely to hear it on commercial radio: Roots tracks radio play on some 500 independent stations around the world; in Houston, that translates to KPFT. 
---
"I've been on there a lot," says Gardner, who is sprawled in a booth at Local Foods in the Heights, his left leg in a large black brace. "I play hockey three times a week and just twisted it up bad. Maybe at this point in my life — I'm in my fifties — I should have given it up, but I just love it so much." 
He seems to have the same love of music. A native of Buffalo, N.Y., he came to Texas to play baseball at UT Arlington, but blew out his shoulder. He soon became a young father and moved back home, where his first band, Cultured Species, was promised by a promoter that they were on the verge of stardom. "You hear that a lot," jokes Gardner. Divorce, an aversion to snow, and a career path as a locksmith brought him to Houston, where, several decades later, he now runs a multi-million dollar security biz. "My company helped install the bulletproofing in some of the suites in The Post Oak Hotel," for example, he says, deflecting further questions on the topic.
All the while, he has been hard at work on his folksy, '70s-esque rock music, which channels the spirit of his idols: Bob Seger, Tom Petty and The Eagles. While he composes his work at home on an acoustic guitar and piano, it was a studio session with producer Andy Bradley that led to Gardner recording the duet, "Belong," with R&B singer Sarah Dash, a former member of Patti LaBelle & the Bluebelles, in 2011. "That was kind of the turning point for me and my career," leading eventually to his album Summertime, released in 2016, he says. Summertime's "I Got Tomorrow" and "Rocky Road," were Roots top-20 singles and landed him gigs on Made in Texas Radio.
In Houston, he's performed irregularly, at venues ranging from Warehouse Live to Fitzgerald's. But, he says, fatherhood, coupled with the limits of live music venues in and around Houston, has made it tough for him to get his name out. "Still, I do a lot of open-mic nights," he said with a smile.
That said, you best catch him while you can. "The goal with Hanging on the Line is to book a tour," he says. "Fortunately, I have enough hit songs that when I do perform these days, I don't have to give in to those folks screaming out 'play "Freebird"' from the audience. Not that I have anything against 'Freebird.' Hey, it's a great song — but I have my own great songs, too."
Art+Culture