Handmade Haute
A Marine and his wife turn artisan furniture-making into a booming new business.
Daniel Ortiz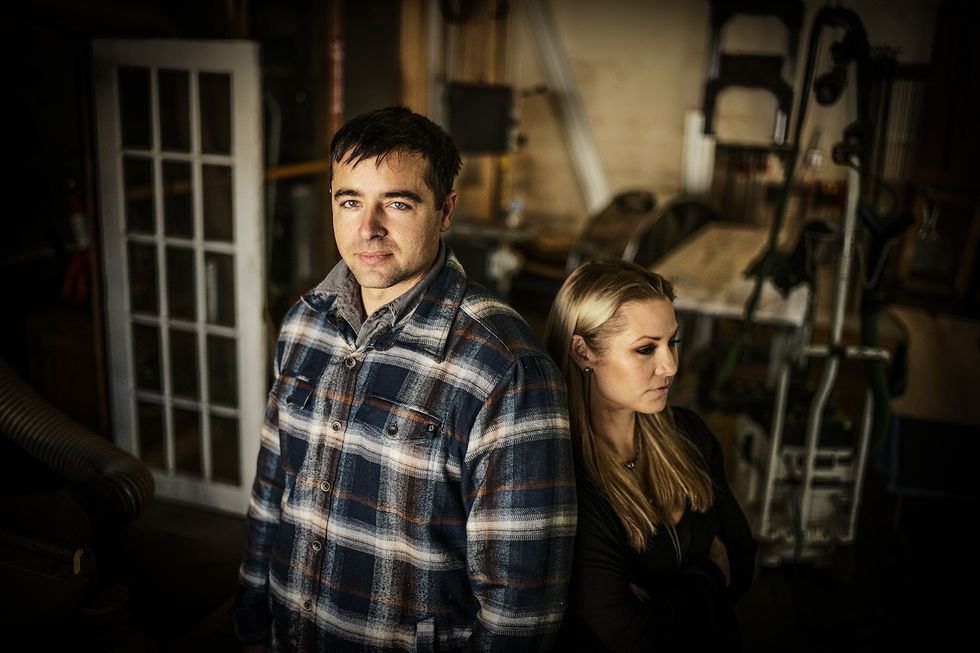 Although Cooper Meaders, 34, majored in biology, and once planned to pursue a master's in prosthetics and orthotics, the prior-service Marine insists he's not an academic. "I excel when I physically look at something and put my hands on it," he says, recalling his knack for pulling apart military firearms and reassembling them.
---
He and his wife, Jennifer, have opened ReCoop Designs, which showcases Cooper's knack for handmaking furniture out of reclaimed wood, metal and concrete. The shop also supports other local artists and artisans. "Everything here has a backstory," says Jennifer, a former nurse practitioner who recently committed to running ReCoop full-time. "Where the material is from, where the artists made it." 
As for Cooper's backstory, he worked for celebrated local designer Gin Braverman and in the finishings department of New Living in Rice Village while applying to grad school. The part-time gigs inadvertently led to a full-time passion. Using New Living's saws and equipment, he made a few pieces of furniture and put them on the showroom floor — and they sold, fast.      
"Honestly, it wasn't a desire to create or design or do anything other than work," says Cooper. And work he did, pulling a few all-nighters each week for more than a year, coming up with enough pieces to launch ReCoop. 
The Oak Forest shop boasts contemporary artwork by painter Stephanie Gonzalez and accessories from Houston-based Michelle Patrick Designs, and Jennifer regularly hosts trunk shows to promote local artisans. 
Their services go far beyond what you see in the store. Tree fell down in your yard? Cooper will kiln-dry it and turn it into a dining table — or any other piece of furniture you can dream up. He also tackles antique restorations, glass and mirror work, updating lighting from European to U.S. wiring, and more. 
And while he has an eye for local talent, thanks to modern-day tech, Cooper is also building his business globally. "Through video conferencing and sample mailings, we are doing work everywhere from Japan to Qatar and Germany." 
AT TOP: Cooper and Jennifer Meaders in their Oak Forest workshop
Home + Real Estate