As Harry Styles Cancels Houston Show, Twitter Finds the News More Devastating Than Storm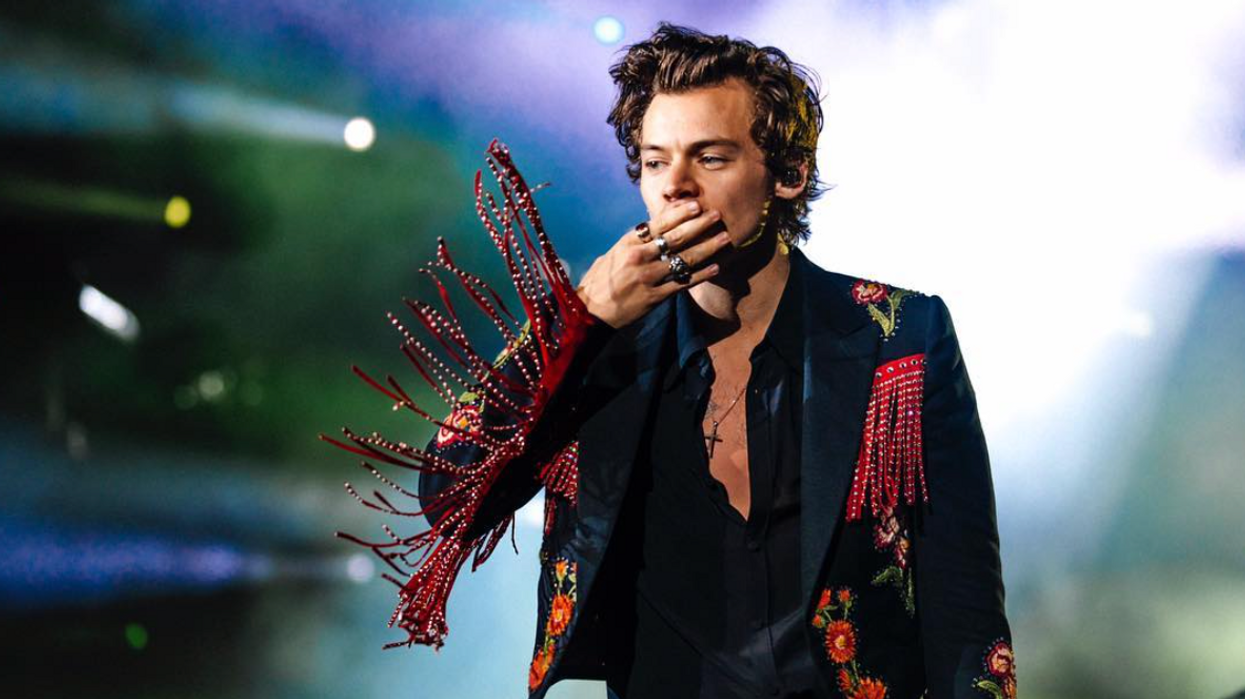 HARRY STYLES IS one of the most beloved pop stars in the world. Or that's certainly how it seems, given the heartbroken and occasionally hilarious replies to his viral tweet in which in which he cancelled his Toyota Center concert last night because of the severe weather in the area from Nicholas.
---
"Unfortunately, due to the approaching storm in Houston, I've been advised that tonight's show at the Toyota Center can't happen," he tweeted, crushing young dreams with every character stroke. "Safety must take priority, so please go home and be safe. I'm so sorry, thank you for understanding. I love you all."
Hundreds of fans were already gathered at the Downtown venue, hoping against hope the show would go on. Thousands more were en route to Houston from many miles aways.
Styles is a British singer and actor who got his start on TV's The X Factor and as a member of the boy band One Direction. His "Watermelon Sugar" was a huge hit last year. Styles is also known for his bold fashion choices, having been the first male to appear solo the cover of Vogue and a favorite at the Met Gala previously; given his Houston concert date, he missed this year's version of the celeb-heavy charity ball, which was yesterday in New York.
People + Places