Championing Mental Healthcare for Teens, Dr. Oz's HealthCorps Expands in Houston Schools
Henry Clark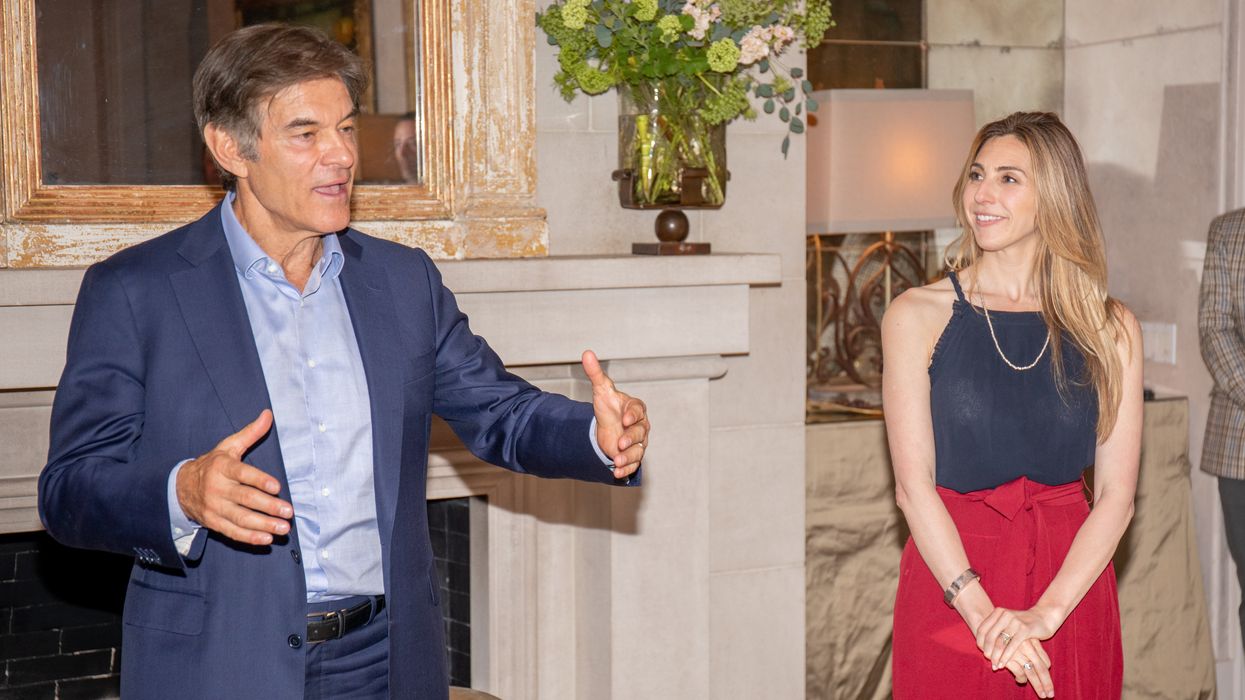 LAST I CHECKED there were 1.5 million nonprofits in America. And in Houston alone, there are more than 15,000. There is no shortage of causes to which one can devote time, energy or funds — children or elderly, hungry or homeless, disabled or infirmed, religious or educational.
---
There is, however, one area that has become a hot topic of focus in recent years — and which I have taken a personal interest in, along with my friend Dr. Oz. That is mental health. America is no doubt experiencing a mental health crisis.
According to the World Health Organization, depression is one of the leading causes of disability, and suicide is the fourth leading cause of death among 15- to 29-year-olds. People with severe mental health conditions die prematurely due to preventable physical conditions. Health and wellness are arguably one of the most important issues we should tackle to combat this crisis.
We have long understood the importance of diet and physical activity. But now the mental piece needs to fit into the puzzle.
Enter Dr. Oz!
Mehmet Oz recently came to Houston with his team — to a gathering at my home in Memorial — to promote the nonprofit that is making a difference in this field. Dr. Oz has been a household name for ages with his rise to television fame, originally alongside Oprah and eventually with his own show, not to mention a subsequent foray into politics.
These gigs aside, he a renowned heart surgeon, and he has a heart of gold. He started HealthCorps in 2003 to address health inequities in at-risk communities by empowering teens to take ownership of their health and well-being, "encouraging them to become change agents within their family, their school and their neighborhood." They strive to strengthen teens and equip them with tools to become more physically, spiritually and mentally resilient.
By offering curriculum through a coordinator embedded into the campuses of middle and high schools, teens experience a wellness program through what is referred to as a "Living Lab." But their newest model, Teens Make Health Happen, is what Dr. Oz and the HealthCorps team are particularly excited about.
They came to Houston to spread the good word about this new model with the hopes of raising awareness and funds to help grow into more schools, thus impacting thousands more teens in our community.
"HealthCorps has had a long and successful relationship with Houston schools," says organization President and CEO Amy Braun. "Our goal is to build upon that relationship and expand our program throughout Houston.
"HealthCorps' unique college mentorship model focuses on delivering real results," she adds. "Some 87 percent of our students make at least one behavior change, by educating and empowering our students to create healthy changes for themselves and their communities. HealthCorps is a solution to the pain, anxiety and depression plaguing so many of our middle and high school students today."
During the 2022-23 academic year, the HealthCorps program has targeted 6,242 students at seven sites throughout Harris County with 11 clubs. The HealthCorps programming is empowering students at Jack Yates High School, Worthing High School, Wheatley High School, Welch Middle School, Wisdom High School, YES Prep Public Schools' Eisenhower High School and Varnett Northeast. "If we could expand this program to all of our kids," an administrator at Yates High School shared, "we would see a huge shift in our schools' health patterns."
One of the more interesting facets to this new national program model is the partnership with local colleges. Internship programs have been created so that college students can obtain credit by becoming on-site mentors and coordinators for these teens. They identify with them in such a profound way that they naturally empower them to "make health happen" in their lives and in those of those around them. It's a win for the teens and a win for the college mentors who receive college credit and pride of making a difference in kids' lives.
These new formal partnerships with local universities, including the University of Houston, University of Houston- Downtown, Texas Southern University and Houston Community College Main Campus are a vital part of the success of the program model.
In these uncertain and too-often tumultuous times, mental resilience is a mandatory life skill. It is the epitome of health and wellbeing, opening the door to other good health choices such as self-love, goal setting, adapting to situations, dealing with stress or trauma, relationships, avoiding dangerous behaviors and so much more.
We will always have challenging life events. But making sure children have the tools to navigate their own wellbeing through life is at an all-time high. HealthCorps is proud to play a role in providing kids those tools to take ownership of their health and lead productive lives — and it invites potential school partners to reach out to them, as they encourage members of the Houston community who believe it their city's teens to join them.