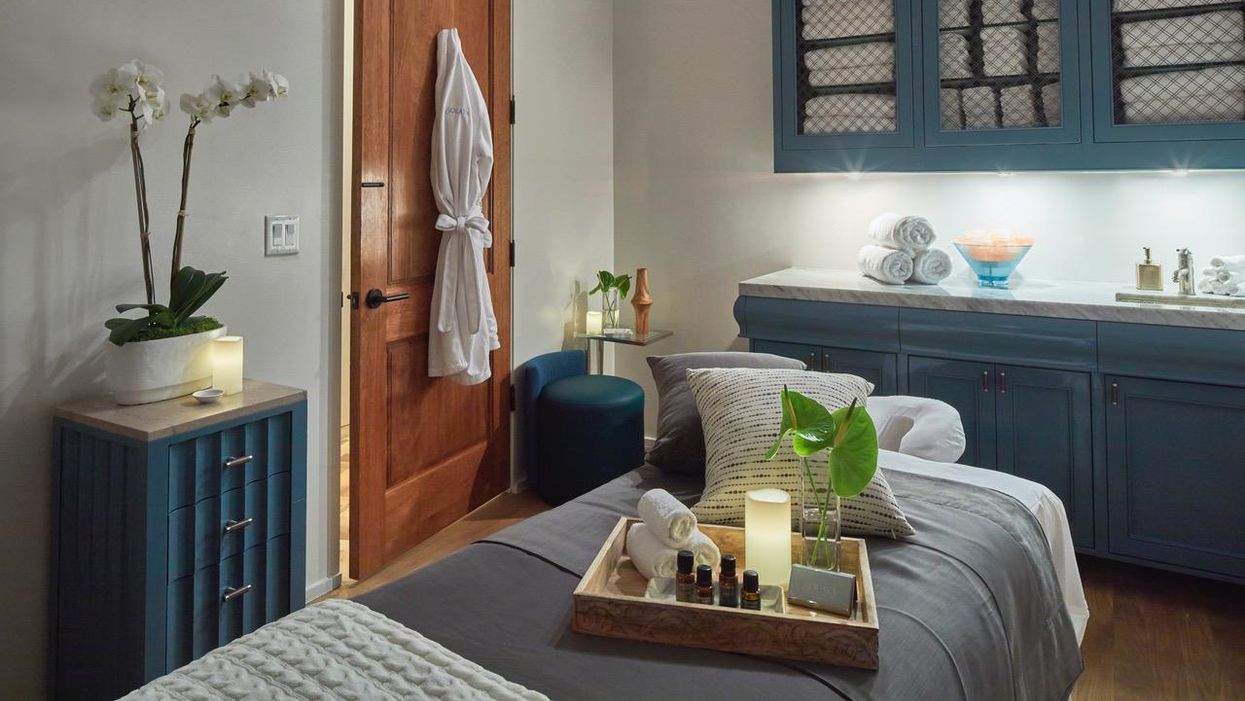 AFTER A PARTICULARLY hot summer with plenty of time spent in the sun, our skin could use a refresh, and Solaya Spa & Salon knows the way to prep you for a cool fall glow.
The new Brighter You Facial will soothe tired skin and smooth away the dullness from environmental damage and stress. The ultra-hydrating treatment is both exfoliating and invigorating as it re-energizes skin — from beloved skin line Natura Bissé.
Perfect for frustrated and congested skin, the power of pure oxygen within the products' ingredients will decongest and brighten a dull complexion, restore clarity and a healthy glow ensuring you enter the fall season with a fresh face forward. A lip serum and concentrated retinol eye treatment add-on target wrinkles and other signs of aging as well as fighting the appearance of dark circles and puffiness.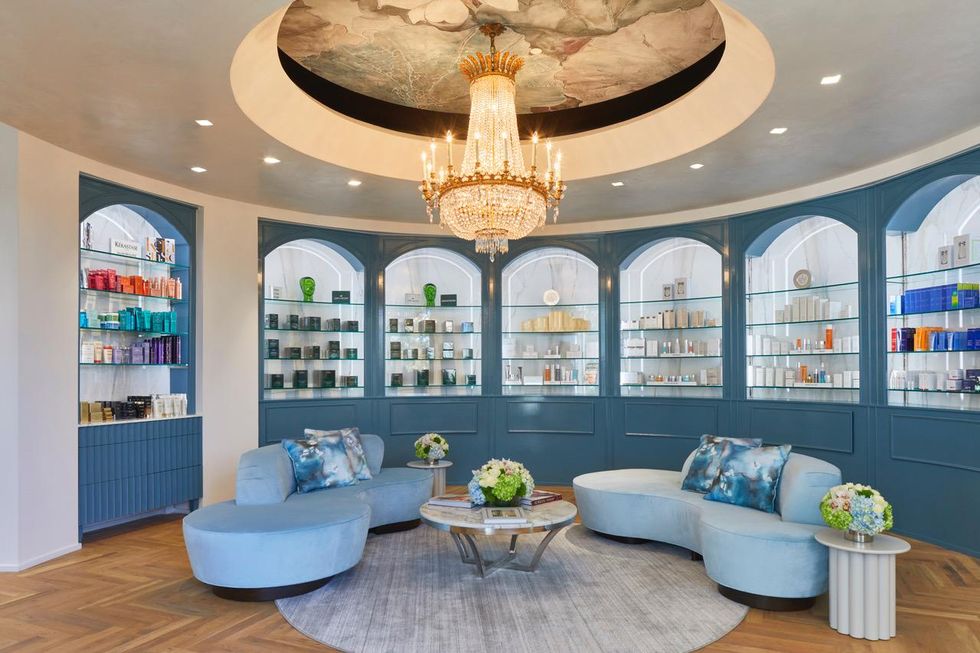 Solaya Spa & Salon knows this facial is a must for their clients after a stressful year, which is why they are offering an unheard of deal: Four Treatments for the Price of Three. The Brighter You Facial will be available in a series of four treatments for just $360 – less than $100 per facial.
Whether you've spent too much time in the sun, or newly resumed plane travel has dried out your skin, the Four for the Price of Three special on the Brighter You facial can't be missed. Redeem before December 31, 2021.
To purchase and book, call Solaya Spa & Salon directly at 713-263-6500 or learn more at www.solayahouston.com.
Food
HOUSTON'S CLEAR DESIRE to return to normal times now has a soundtrack. The Houston Symphony, with a powerful assist by international opera diva and Tony-nominated Broadway star Renée Fleming, opened its 2021-2022 season with a rousing concert followed by a glamorous dinner.
With nods to the 9/11 anniversary of the same day, the orchestra, conducted by Houston Symphony's Principal POPS Conductor Steven Reineke, presented an eclectic program of French and Italian operas and American Broadway fare, highlighting its impressive range, and that of Fleming, who, in a flared aqua gown and suite of glittering diamonds, sang along. Highlights included the symphony on The Great White Way's "Carousel Waltz" and Fleming belting out the cute, comical "The Diva," a new song written by Andrew Lippa for Fleming, which was the tuned punchy tune guests won't have been able to get out of their heads since.
After the show, many masked concertgoers — who'd been treated to a Champagne reception before the performance — boarded busses en route to the Corinthian event space a few blocks away for a lavish celebratory dinner, per the annual event's custon. Under twinkling chandeliers, and amid the faint scent of the purple hydrangeas and deep lavender-colored roses that superstar event planner Richard Flowers had placed voluptuously on every table, guest enjoyed the Richard Brown Orchestra playing dinnertime standards — "Fly Me to the Moon," anyone — and dinner of pistachio-topped roasted halibut.
The glam cultural event, sponsored by ConocoPhillips, raised $600,000 for the Symphony's educational and community-oriented programming, which a rep for the company touts as "industry-leading." Initiative include "embedding" musicians at Texas Children's Hospital serving pediatric cancer patients.
Spotted in the crowd: Margaret Alkek Williams, Lynn Wyatt, Tony Bradfield, Kevin Black, Phoebe and Bobby Tudor, John Mangum, Robin Angly, Miles Smith, John and Lindy Rydman, Janet Clark, Nick and Cari Olds, Anne and Albert Chao, Sippi and Ajay Khurana, Jim and Whitney Crane, Mady and Ken Kades, Vicki West, Ralph Burch, Beth Wolff and Leslie Siller.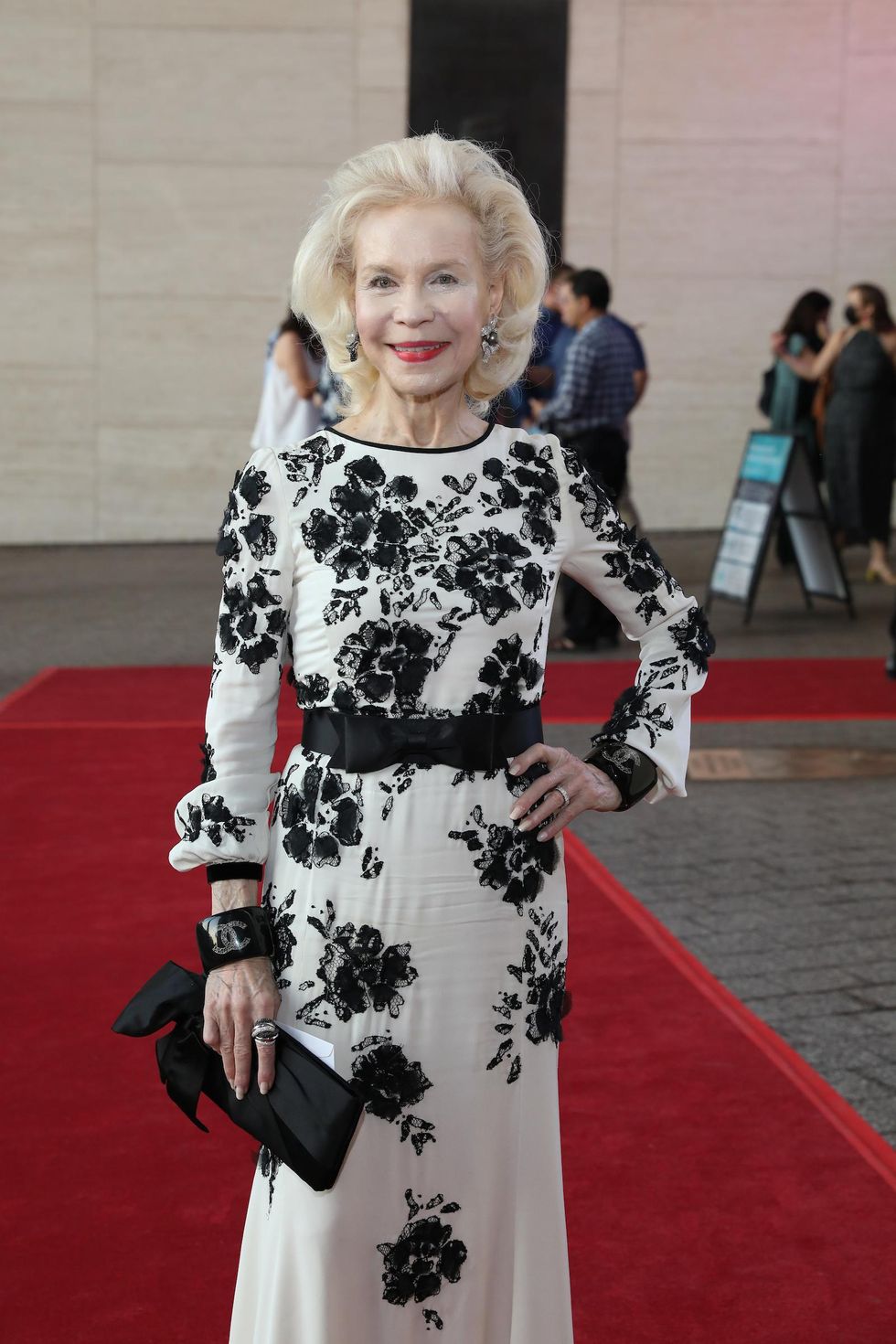 Lynn Wyatt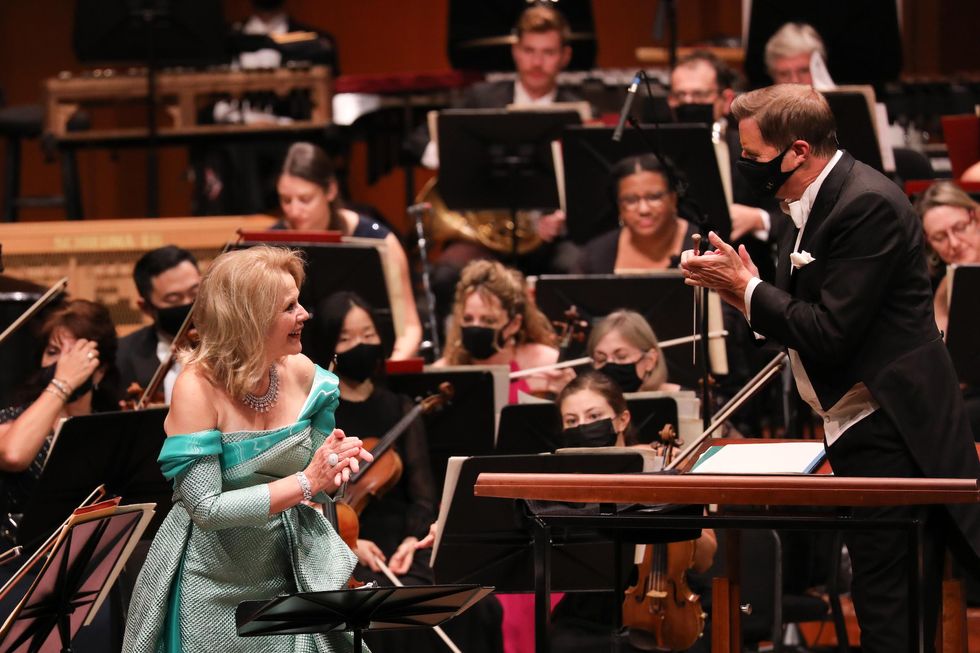 Renée Fleming and Steven Reineke with the Houston Symphony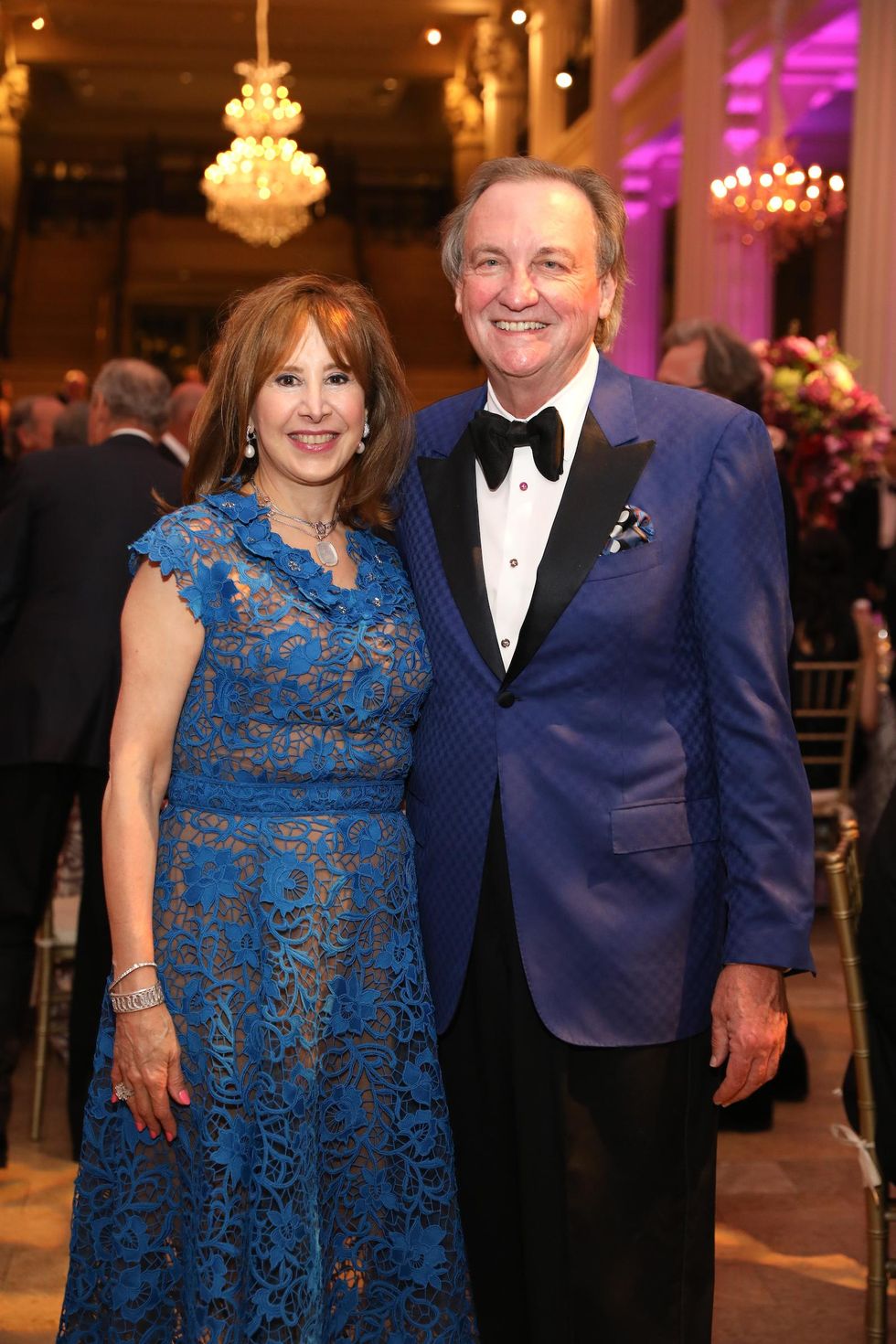 Vicki West and Ralph Burch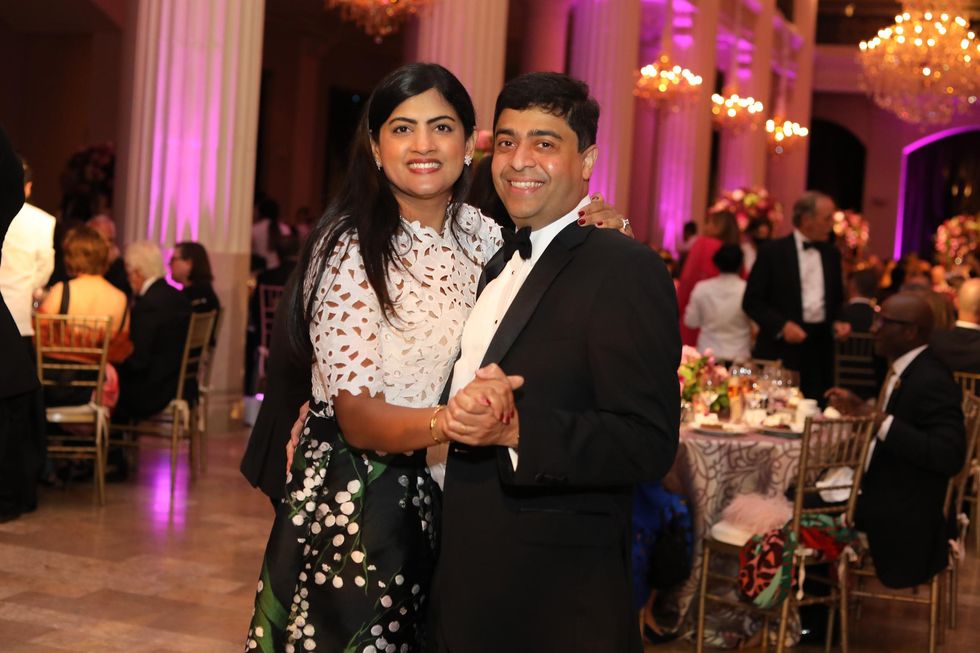 Ishwaria and Vivek Subbiah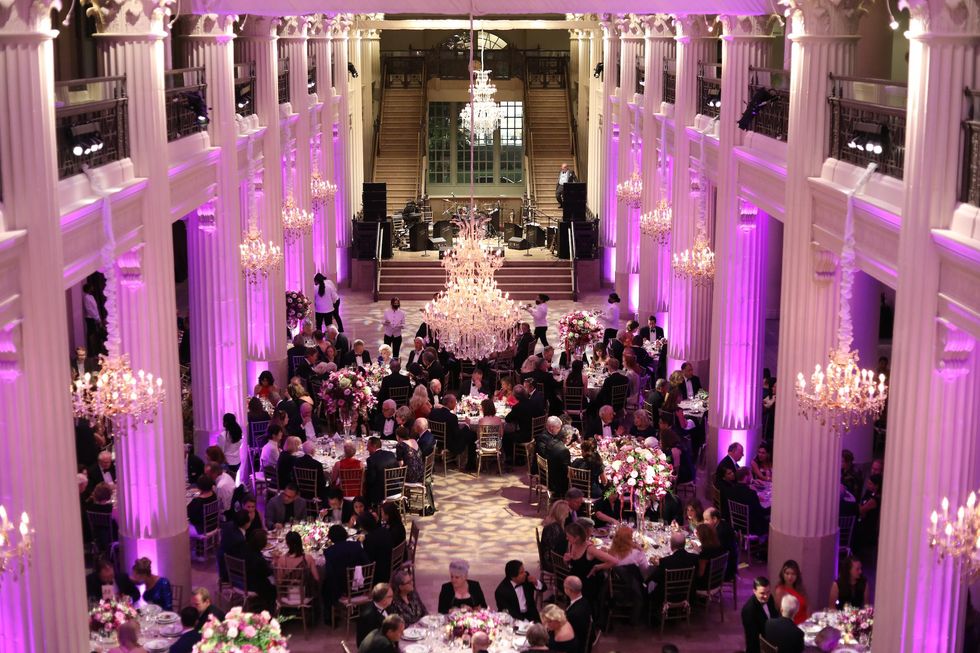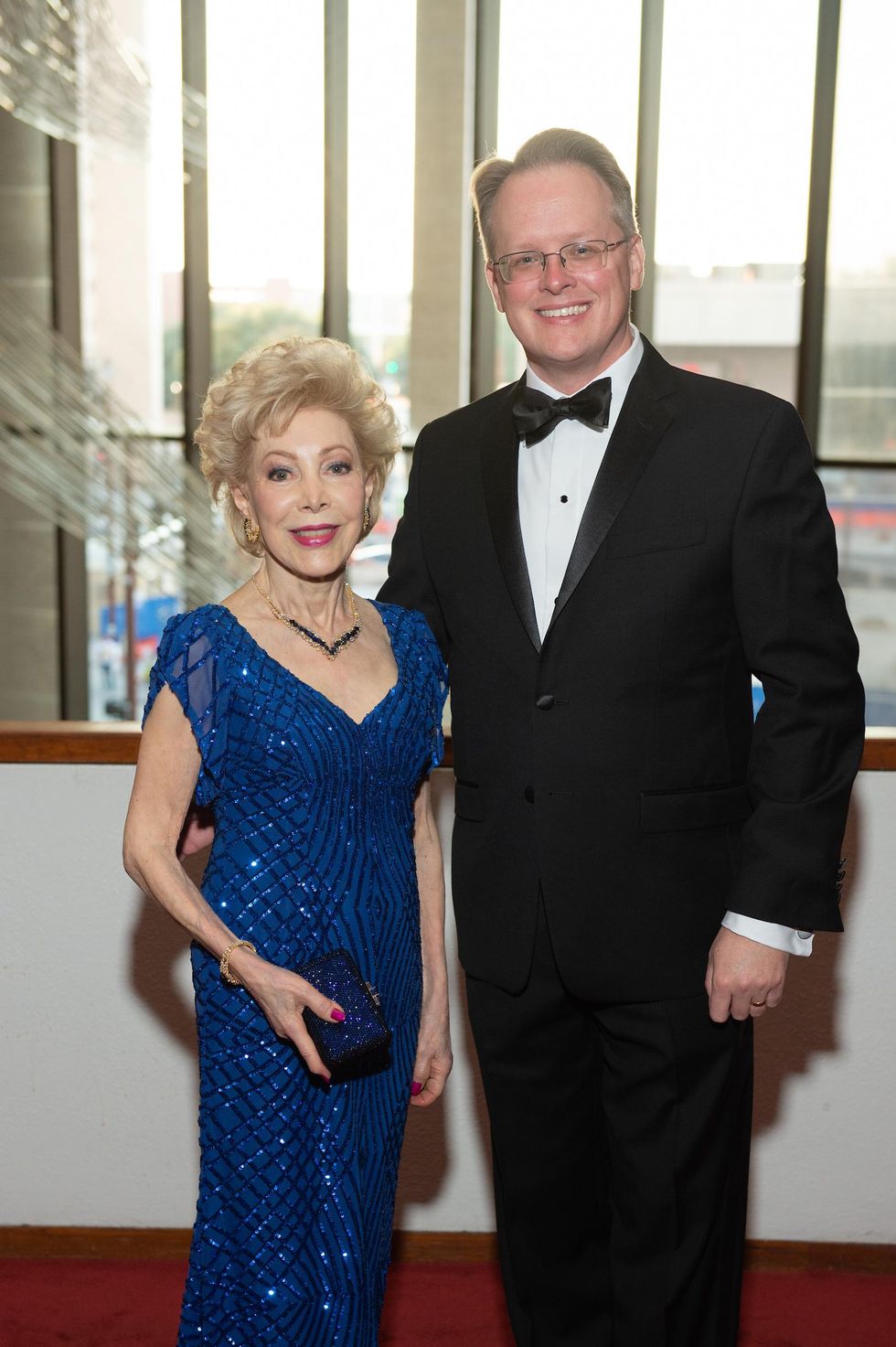 Margaret Alkek Williams and John Mangum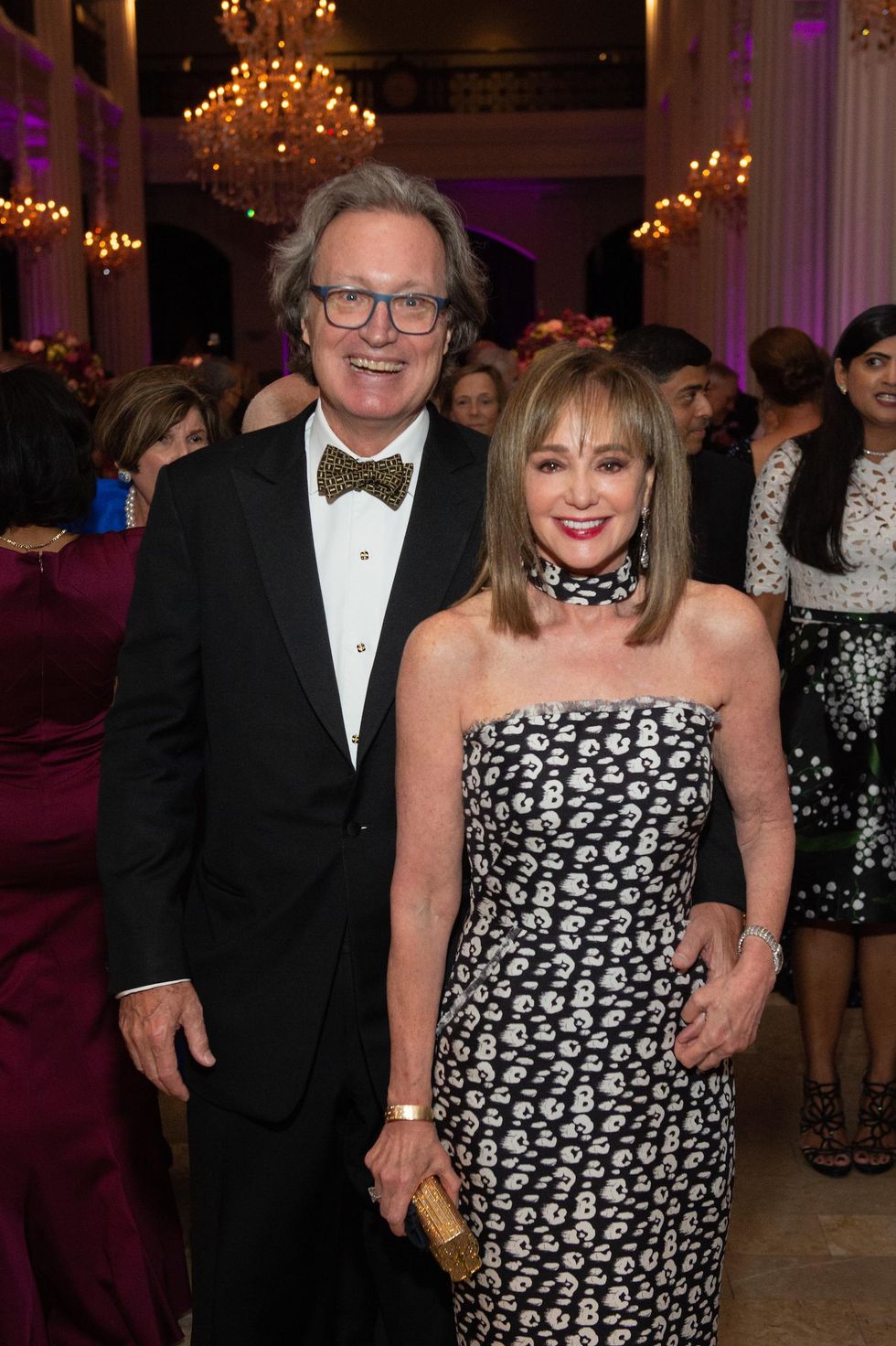 Ron Franklin and Janet Gurwitch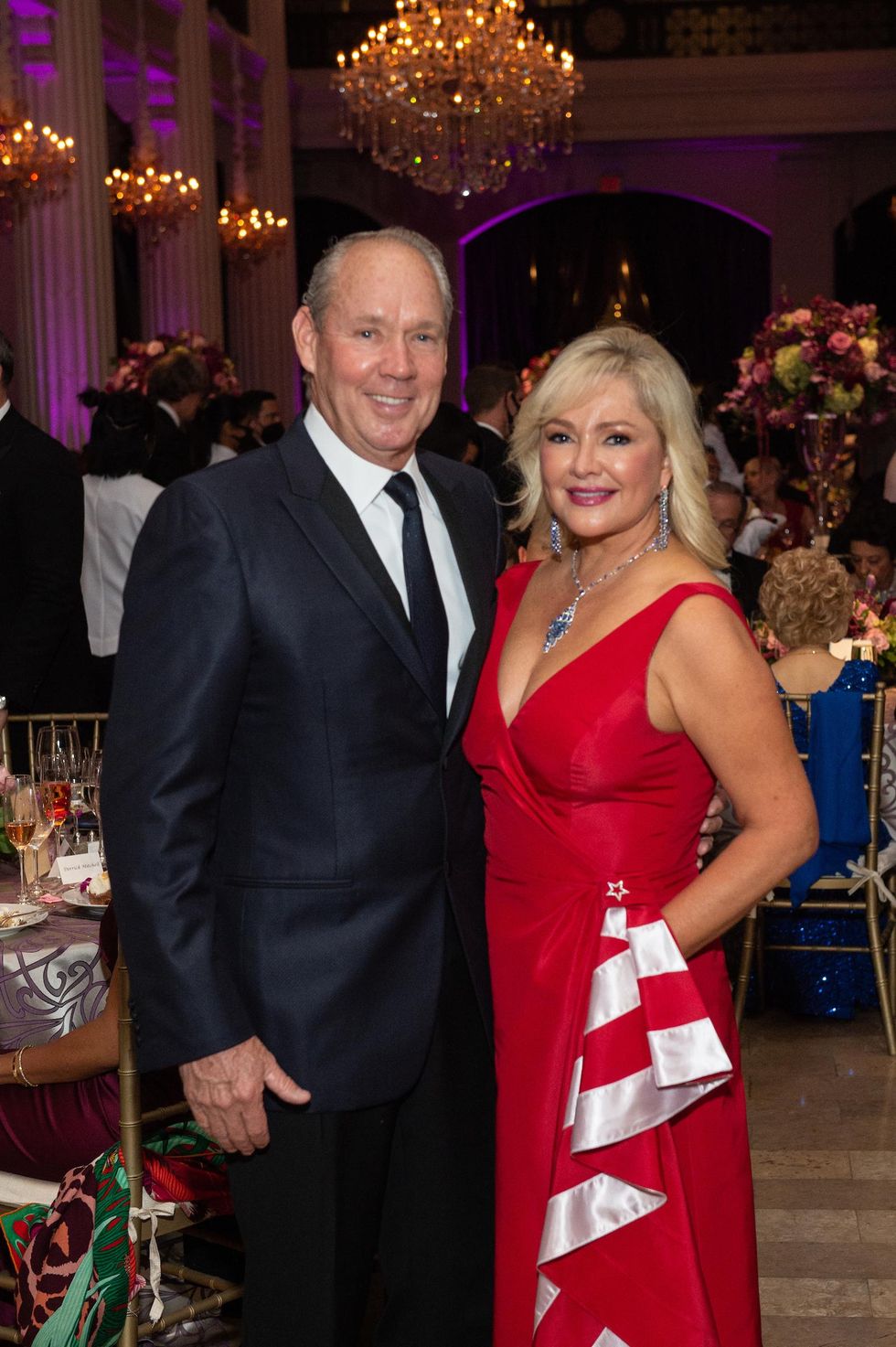 Jim and Whitney Crane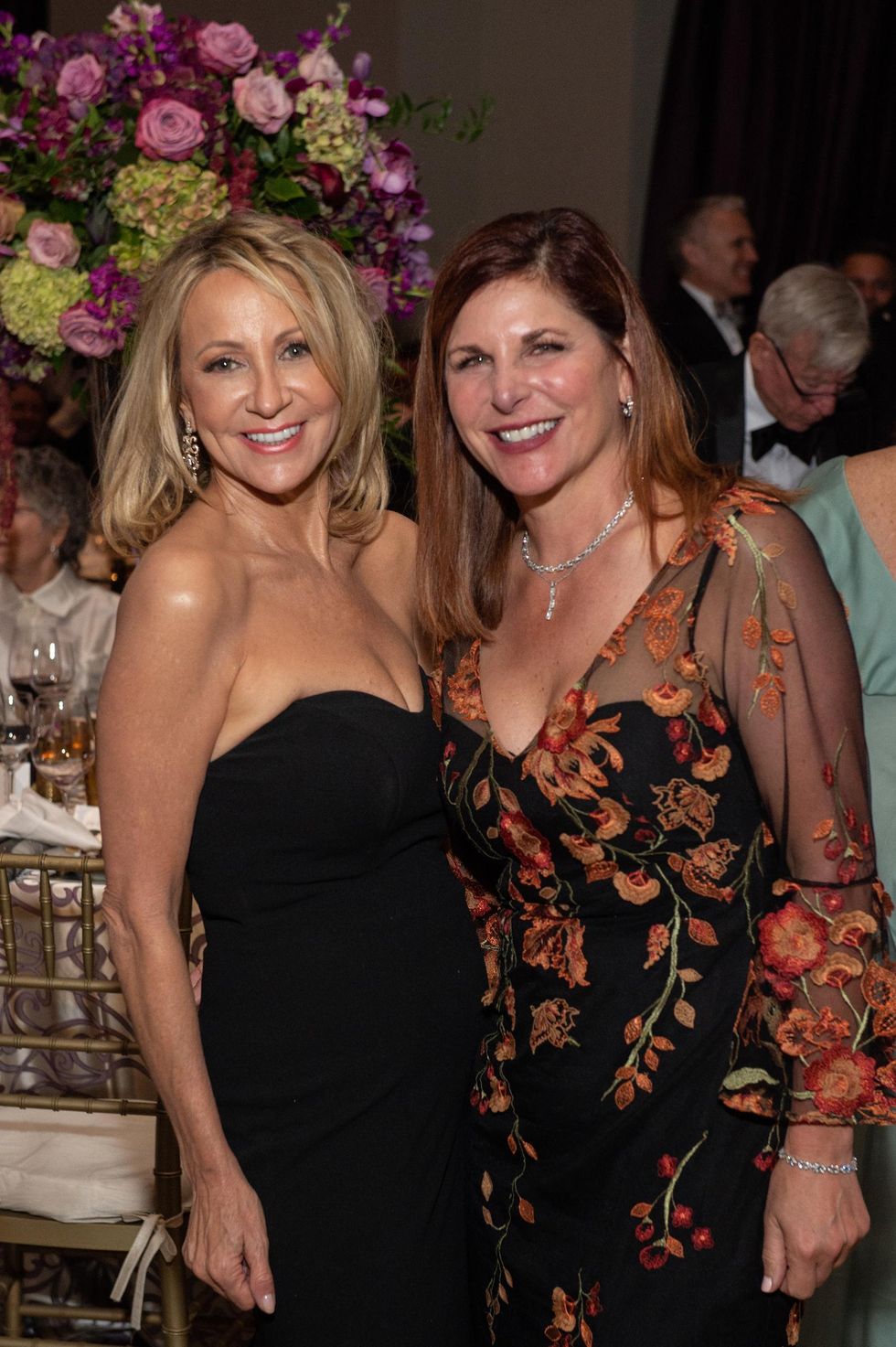 Leslie Siller and Cynthia Wolff
People + Places
A SMALL-BATCH clothing, home decor, and flower shop opens today in the space adjacent to one of Montrose's staples. Jardín, located at 2608 Dunlavy St., connects to the Brasil café's back patio, making it the perfect weekend outing to eat, sip and shop. Houstonians are welcome to join the owners at tonight's opening celebration from 6-9 pm.
Owners Dan Fergus, Isabel Wilson, Holly Hughes and Emily Chambers will offer a curated selection of apparel, home decor, floral arrangements and unique worldly treasures at approachable prices.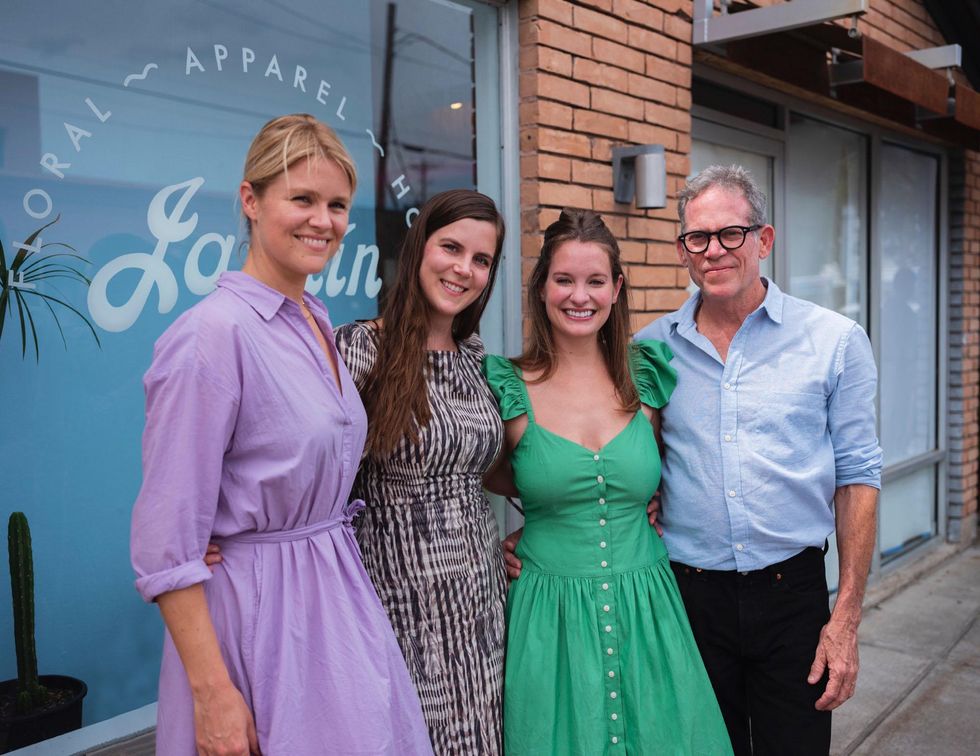 Emily Chambers, Isabel Wilson, Holly Hughes, Dan Fergus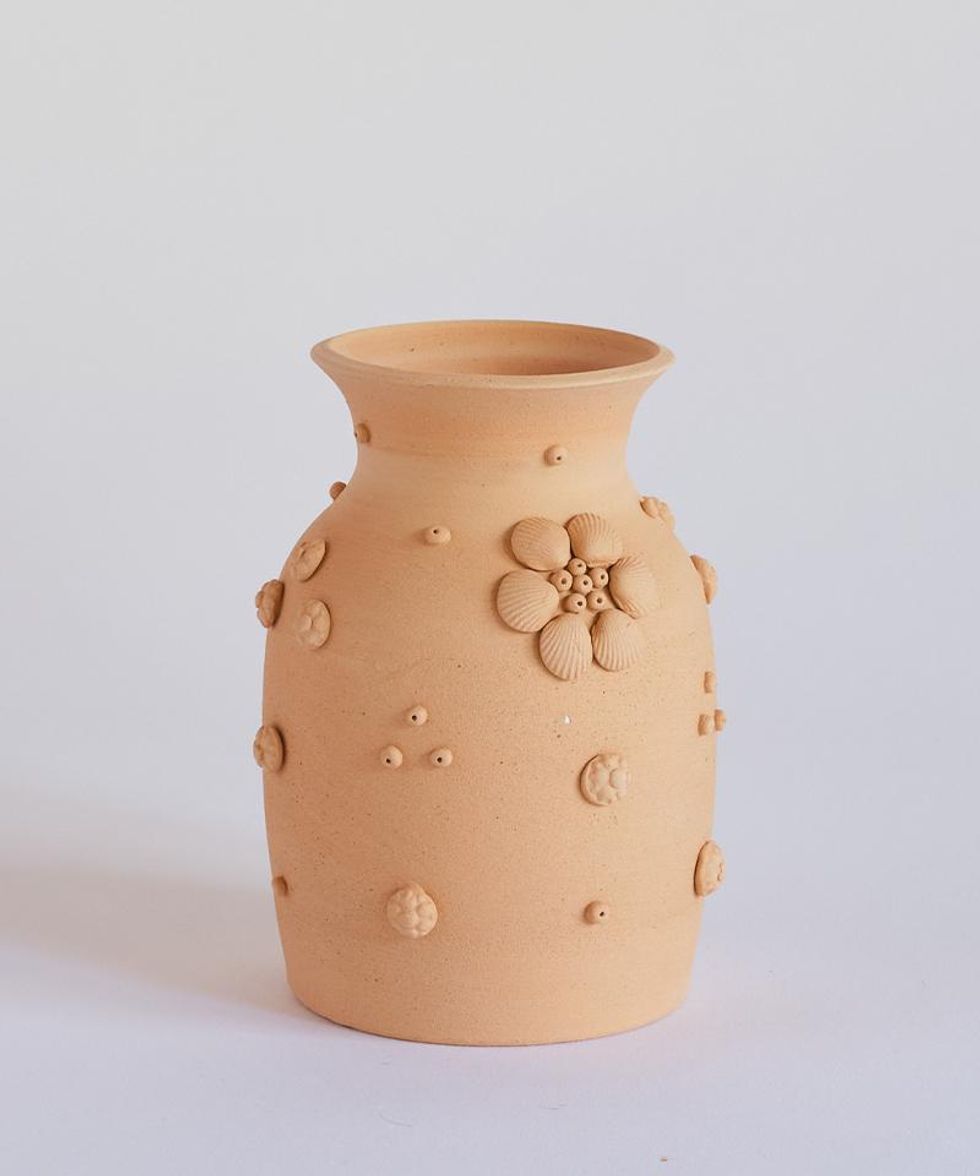 Butaque vase
"We want to create a fun and inviting space for customers to discover beautiful pieces that you might not otherwise find in Houston," said co-owner and designer Wilson in a statement. "Our hope is that Jardín will help to foster a new appreciation for good craftsmanship and thoughtful design."
Wilson will feature pieces from her namesake clothing line as well as select vintage products. Chambers, owner of online housewares shop Butaque, will stock the shelves with one-of-a-kind textiles and home accessories collected from her travels across the globe. Hughes will serve as the lead brand buyer and will leverage her relationships with designers to bring in special finds from the Austin and New York markets.
Fergus, who opened Brasil in 1992, will be directly involved with Jardín's floral offerings such as made-to-order arrangements that can be preordered for both small and large events. There will also be a daily grab-and-go selection of floral arrangements.
"I look forward to integrating the floral business with Jardín and creating more interaction with Flatland Gallery and Brasil," said Fergus in a statement. "Jardín will really help to tie together all three spaces, which is something I have wanted for quite some time."
Wilson, Chambers and Hughes worked with Fergus to give the space a face lift. Jardín features new fitting rooms and a new entryway connecting to the Montrose staple's back patio. With the addition of the back entrance, the boutique and flower shop will fit seamlessly into the existing restaurant and gallery.
The four owners plan to host a range of events including floral arranging classes and fabric dyeing workshops.
Style