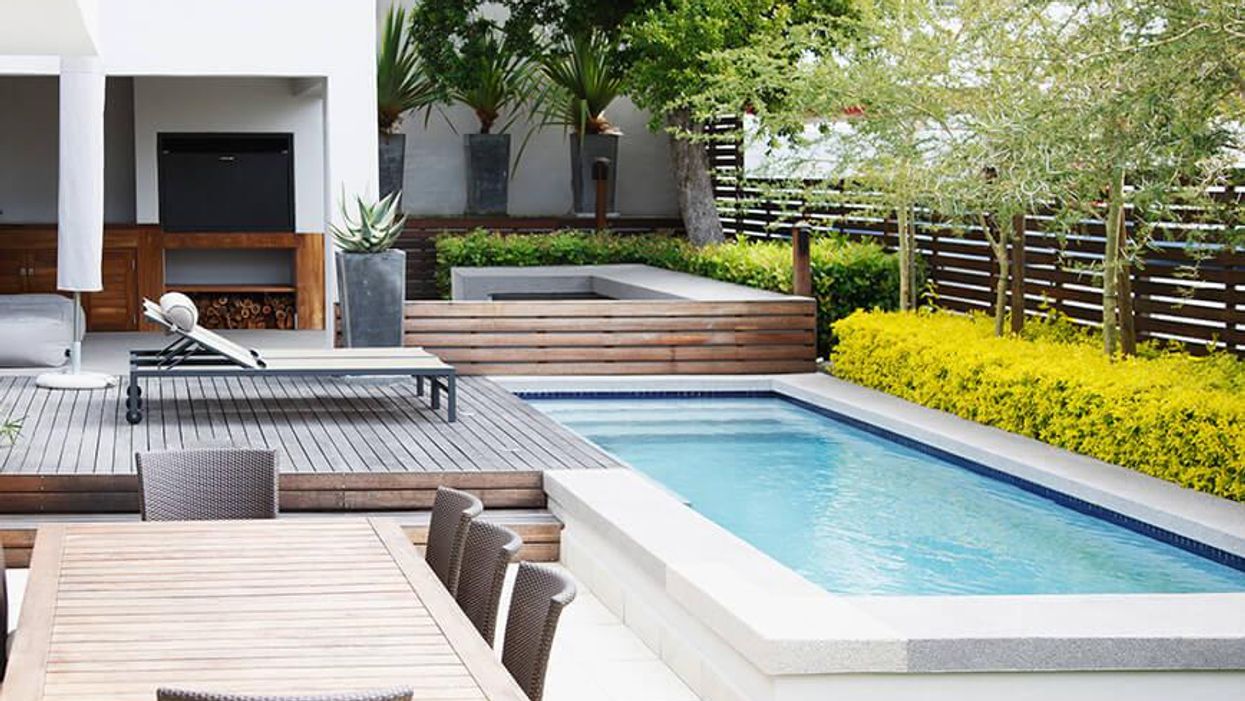 READY TO MAKE some changes to your outdoor space? Want to create the backyard paradise you have been thinking of? Refresh your spring and summer setting with Brixos.
Whether it's remodeling your home, adding an outdoor kitchen or sunroom, designing a pool and deck area from start to finish, or anything else related to remodeling and home improvement, Brixos can do it for you.
Brixos works with vetted professional contractors to ensure every job is frictionless for homeowners. After receiving your project request through app.brixos.com, their team reviews your request, works with you directly to understand your project, and sends a project bid based on average industry pricing.
From there, Brixos works closely with homeowners on the design of their space, then manages the remodeling and construction work from start to finish. All you have to do is share your vision and trust Brixos to complete your project.
Brixos custom software and database builds quotes for home improvement projects, ensuring standard industry pricing so that you never overpay. The Brixos team uses the highest quality materials on all remodels and new project builds — ensuring your project is of the highest quality while staying in your desired budget.
With the ability to call, email or text with their team about your project - you have 24/7 access to the Brixos team for anything you need or questions you might have.
Submit your project today at app.brixos.com or give the Brixos team a call or text at 713-331-1064 to discuss. They love hearing about your home improvement projects!
Learn more at brixos.com and let Brixos do it for you.
FOODIES IN RAPT wonder as to what Chris Shepherd's One Fifth will become next may wait no more! The eatery is getting a bit redder and bit more rustic — although rustico is perhaps the better word for describing its upcoming transformation. On Tuesday, June 29, new Italian concept One Fifth: Red Sauce Italian will take over the kitchen of the famed restaurant.
The concept will be different from the food served up during the One Fifth: Romance Languages phase of the restaurant, however, and will serve up Italian-American comfort food like spaghetti and meatballs, baked pastas, New York Style cheesecake and chicken parmesan —Shepherd's favorite meal.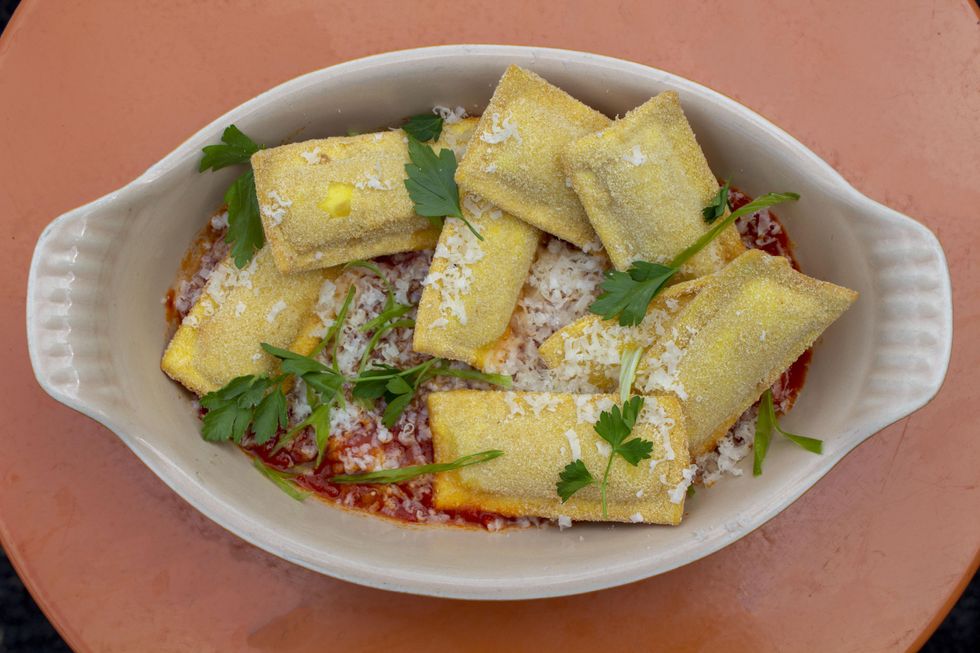 Toasted Ravioli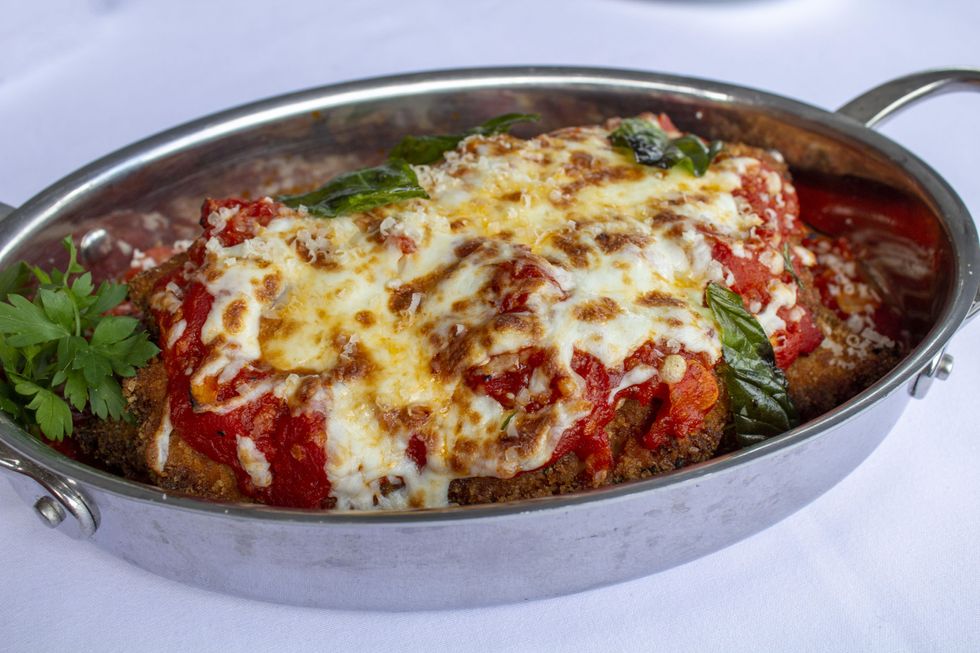 Chicken Parmesan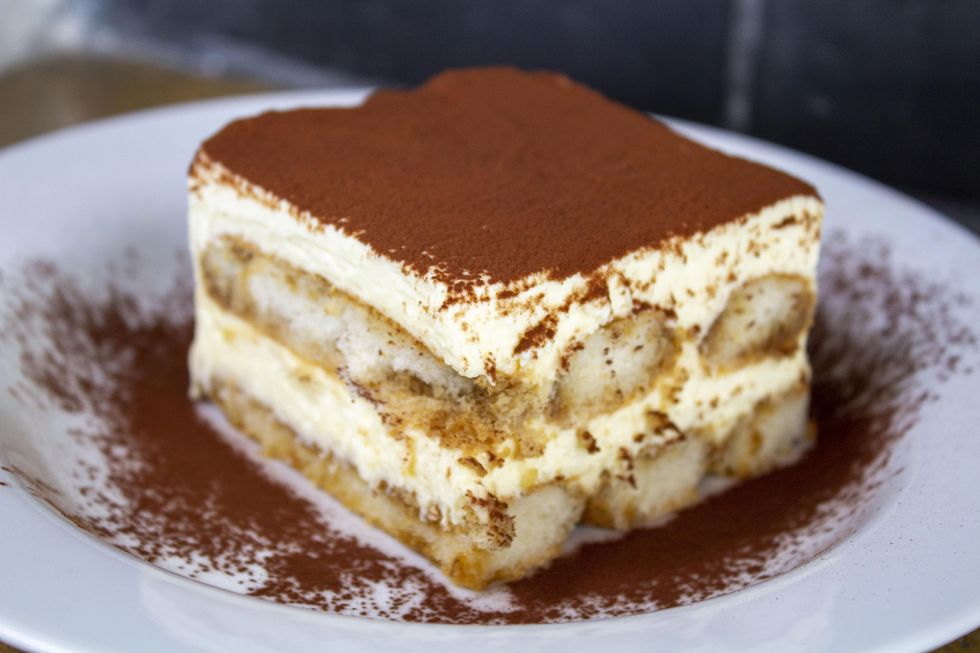 Tiramisu
As part of the transformation, One Fifth's wood-burning oven — the oldest in the city that isn't gas assisted — will be used to cook up pepperoni pizzas in addition to Hearth-baked chocolate tortes. The homey and nostalgic menu will also include dishes like fried calamari with Calabrian chile aioli, roasted tomato burrata with a chunky Goodthyme Farm tomato pan sauce, and a mascarpone-pudding based Tiramisu from pastry director Victoria Dearmond.
True to the concept's new name, the restaurant will serve up a variety of carefully sourced tomatoes picked for their suitability to the various red sauces that will be on the menu. Tomatoes from Atkinson Farms will be used for fresh tomato sauces and as the base of the red sauce for pastas due to their acidity; Goodthyme Farm tomatoes will be used for fresh tomato and slightly cooked dishes, like roasted tomato and burrata; and plum tomatoes from Bianco Dinapoli Tomatoes will be used as the base of the concept's pizza sauce to add sweetness and structure to the sauce.
Shepherd will also pay homage to some of his friends on the menu through dishes like Pass and Provisions' Caesar salad, Monteverde's Ragù alla Napoletana, and his childhood favorite, Mr. C's toasted ravioli.
Although the restaurant will still close later this year, there is no end date yet for the concept since Shepherd wants to coincide the closing of the restaurant with the opening of Wild Oats so his staff can seamlessly move over to the new spot, which is still under construction.
From Your Site Articles
Related Articles Around the Web
A NEWLY ANNOUNCED multifamily development scheduled to debut in the fall of 2022 near CityCentre will cater to people with healthy lifestyles who want to spend more time outdoors, say its developers.
Remy on the Trails — from real estate developer and private investment and management company McNair Interests, founded by the late Houston Texans football team owner Bob McNair — will be the first of two phases of a 24-acre, 330-unit residential development. It will be built next to a private lake and tout lakeside walking trails, paddle boarding, kayaking and fishing.
The amenity-abundant property, which will feature three four-story buildings with one- and two-bedroom units, also includes luxe extras like an expansive club house and resident lounges, an infinity pool with views of the lake, an indoor gym with accompanying outdoor fitness area, bike storage centers, and multiple courtyards and other outdoor entertainment spaces. The health-minded development also included the health of its residents' pets into the design of the 400,000-square-foot spread, offering a dog-washing facility.
"People with healthy lifestyles want to spend more time outside around Houston's great parks and trails," said Drew Steffen, a senior vice president at McNair Interests, in a statement. "The approach for Remy on the Trails is to maximize options for outdoor livability. We designed this community as an urban oasis with flexible indoor-outdoor amenities, and integrated work and play spaces."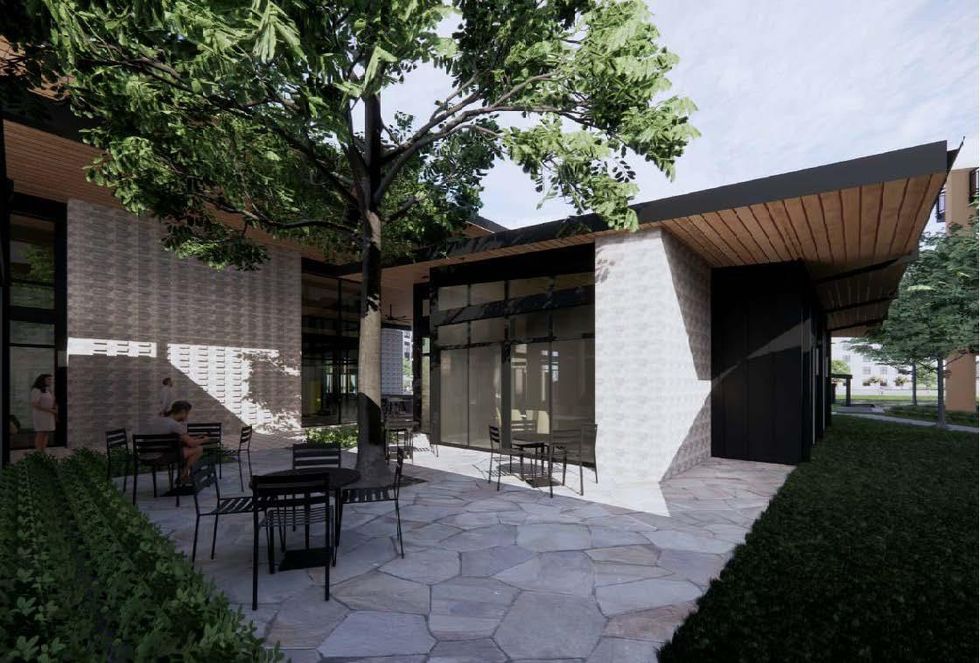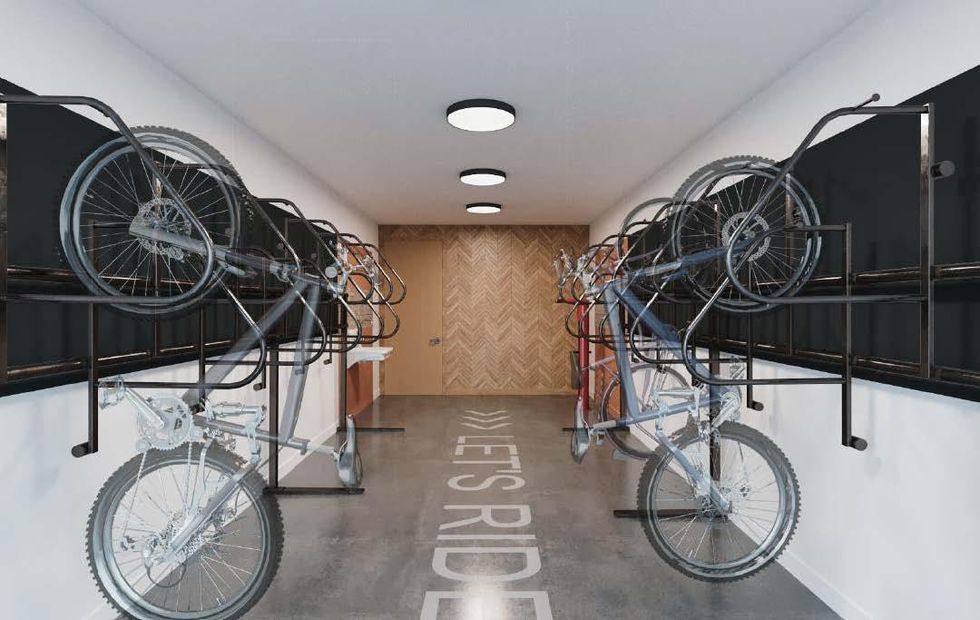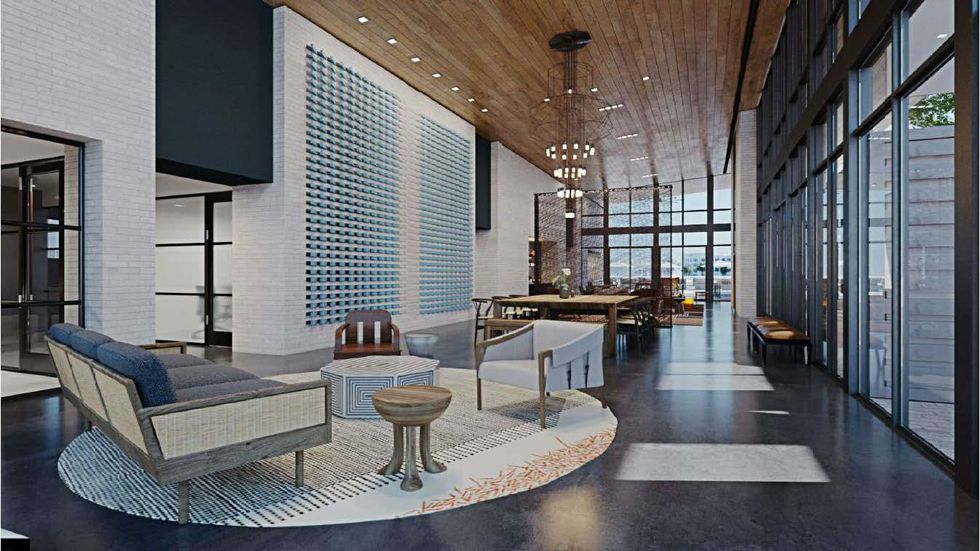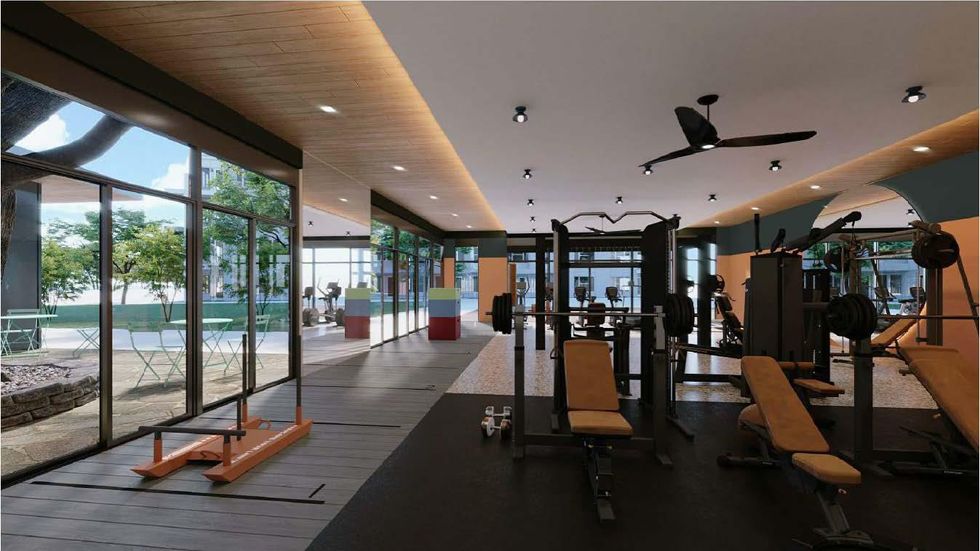 Home + Real Estate