Nib and Pixel Commemorates Quarantine — and Spreads Holiday Cheer! — with House Portraits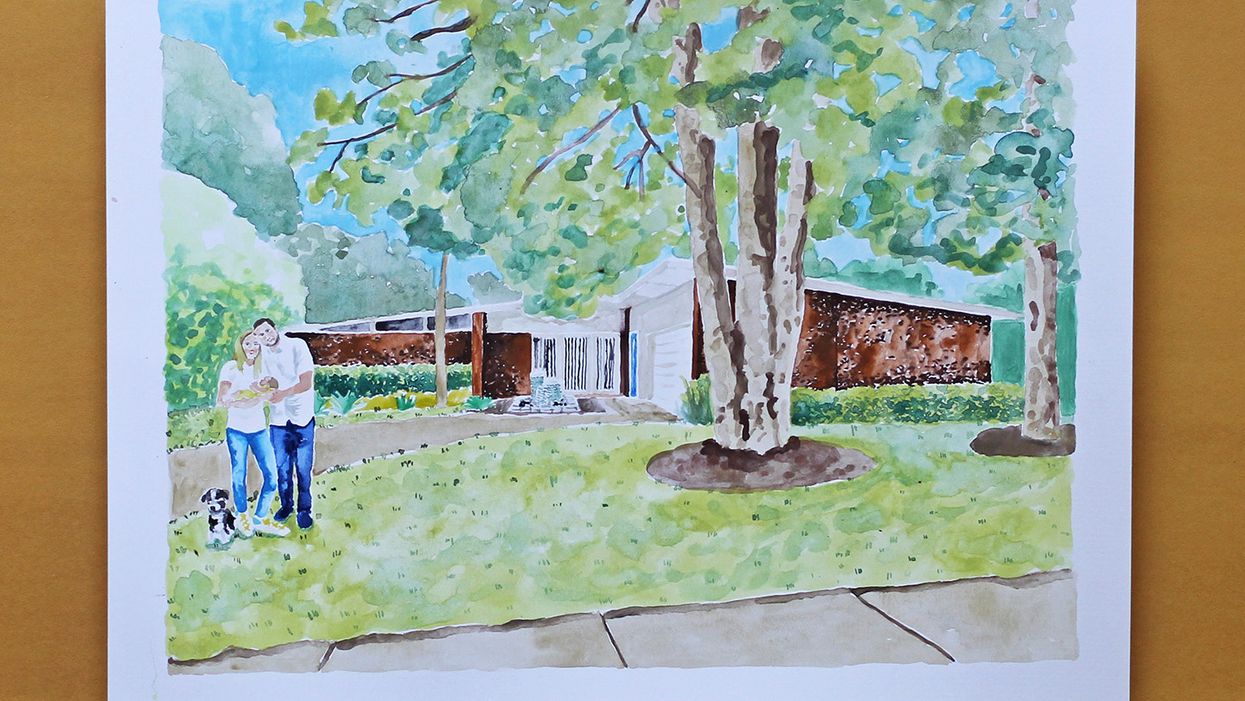 Even if she'd won the lottery, it wouldn't change the trajectory of Dionne Christiansen's career.
That's because the Aussie native radiates enthusiasm as she speaks of her life as a sought-after invitation designer, artist and calligrapher. She established her full-service graphic design studio Nib and Pixel shortly after welcoming her firstborn, Dylan, in 2013, and hasn't looked back.
---
Nestled in the Creative Chateau, a Tanglewood-area co-working space and event venue, Christiansen's workplace of about three years boasts an eclectic mix of vintage nostalgia and modern chic. The light-filled locale has grown into a home away from home — where she fittingly has brought many of her clients' cherished residences to life in one-of-a-kind house portraits. The personalized watercolor paintings, most of which are 9-by-12 inches, have recently gained popularity as a way to commemorate the unprecedented amount of time we've all been spending at home this year. Not to mention, they make an endearing holiday gift — and 'tis the season!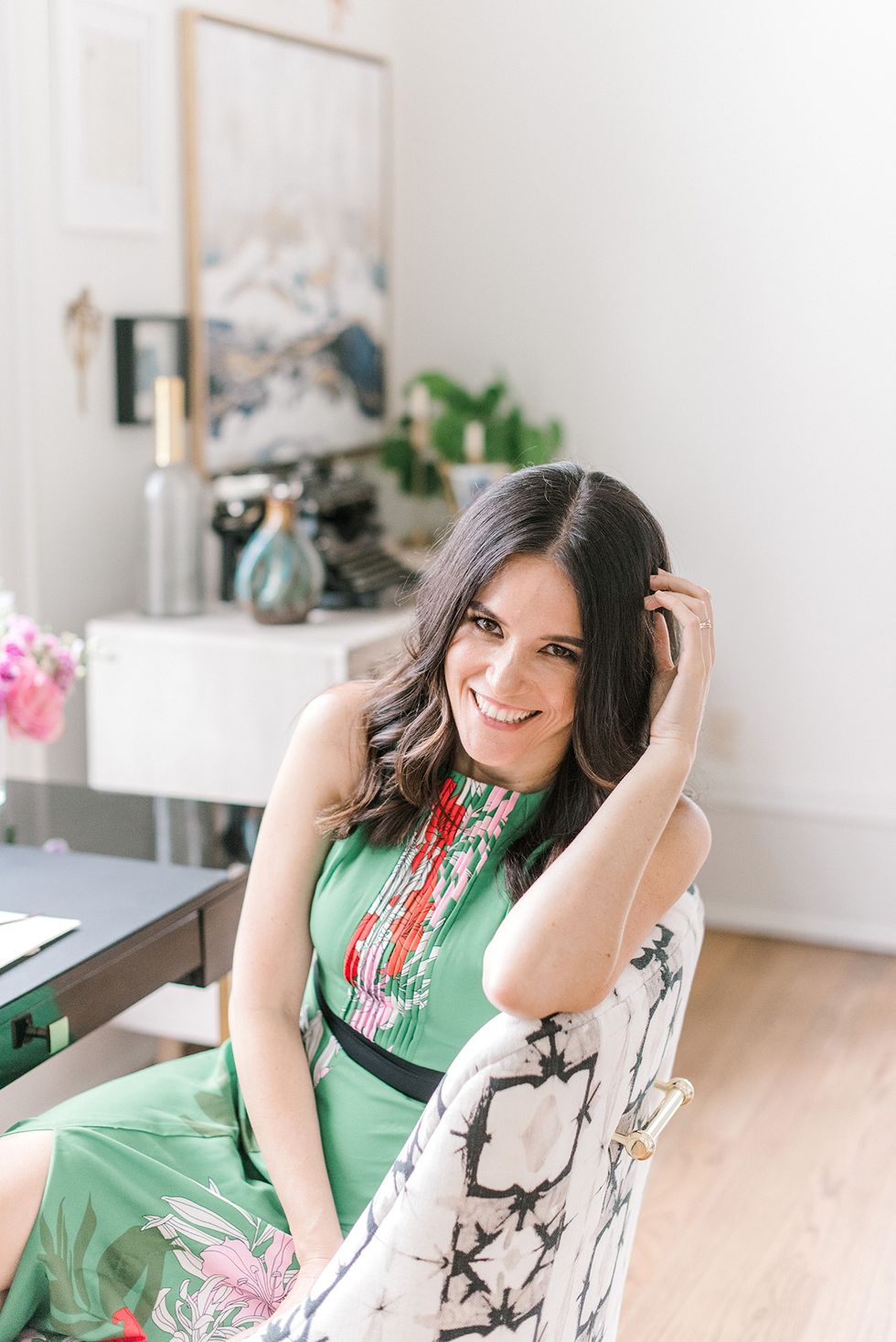 Dionne Christiansen
"I think that everyone is wanting something personal now," she says. "People are really wanting to shop small. Not that there's anything wrong with Amazon, but they want to know that they are directly feeding a family."
Christiansen began her journey in graphic design in 2002, after graduating from college in Queensland and moving to Los Angeles. Along the quintessential Laguna Beach coastline, she met Brian, the man who would become her husband and with whom she would relocate to Houston six years later in the midst of the global economic crisis. During this time, Christiansen dipped her toes into wedding planning — a creative yet all-consuming venture that broadened her network within the industry and proved valuable upon her return to the world of design.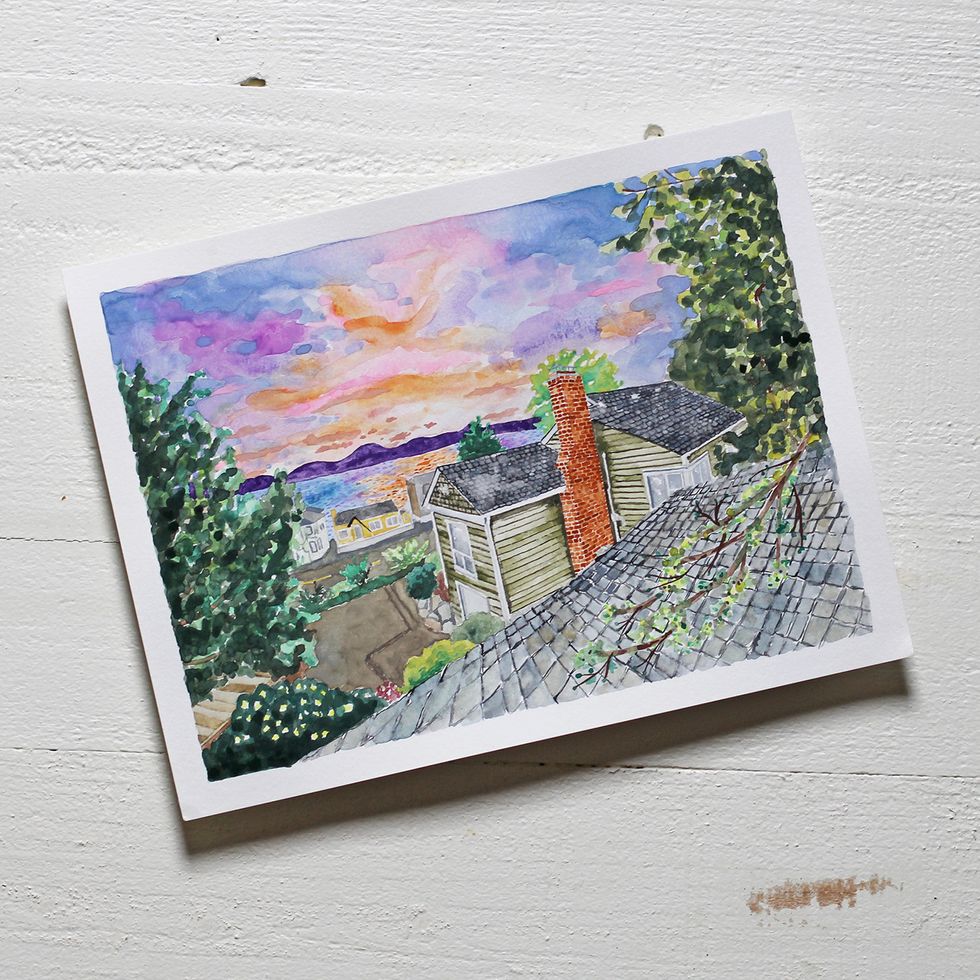 Her artistic talents, paired with her infectious entrepreneurial spirit, have garnered her enviable opportunities from an ever-growing clientele nationwide. Some of her favorite projects include decorating holiday ornaments for Camila Alves McConaughey's party guests; designing wedding invitations for Dancing with the Stars pros Emma Slater and Sasha Farber; painting a large-scale mural for the annual Create & Cultivate Style Summit in the Galleria; and even illustrating a city map for the Washington Nationals to give to the Houston Astros as a welcoming present during the 2019 World Series.
Regardless of the magnitude of each commission, the mom-of-two — who also offers calligraphy classes for various skill levels — always weaves sentimental details into her artwork. When an engaged couple requested floral invitations, for instance, she blended flowers from his and her respective home states with Texas bluebonnets to represent their life together.
In this way, Christiansen is not simply an artist — she is a master storyteller. As she says, "A pretty picture isn't enough."
Style