The Festival Inspired by Japanese Street Food You Don't Want to Miss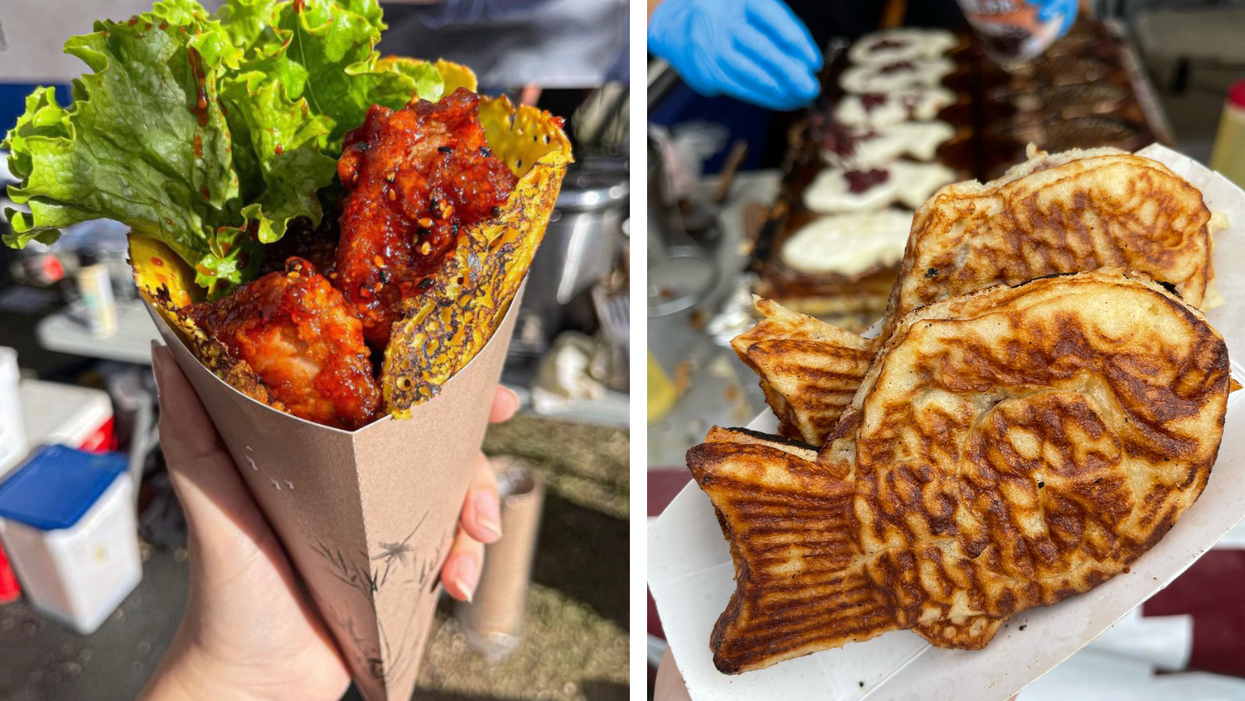 THIS WEEKEND, WITH the start of the Lunar New year just around the corner — and the forecast being sunny skies and cool, dry air — foodies looking to get out and sample something new should head over to the Otaku Food Festival, a family-friendly celebration of authentic Asian street cuisine cooked by 30 unique Houston food vendors representing Japan, Laos, the Philippines, Korea, Taiwan, Thailand and Indonesia. It takes place from noon until 10pm on Saturday and Sunday at 8th Wonder Brewery.
---
The Otaku Food Festival was founded by 52-year-old Vincent Tran, who immigrated to Houston at the age of two with the first wave of Vietnamese refugees. "With nothing but the clothes on our backs, and a dream in our minds," says Tran. While traveling and working across Europe and Asia as an ESL teacher, Tran was impressed by the on-the-go delicacies available in Japan's outdoor night markets. Upon his return to Houston, Tran created his own food stand, Tanuki Go and teamed up with the Vietnamese Community Center to present the first Otaku Food Festival in August 2021.
So why the name "Otaku" for a food festival?
"Otaku is a Japanese term for 'nerd,'" explains Tran. "But unlike English, the meaning is not negative. It describes a lifestyle that includes anime and cosplay." To put it another way, otaku is when enthusiasm tips into all-consuming obsession, be it for video games, K-Pop or, of course, food, which is something all Houstonians can appreciate.
As always, the festival offers a dizzying selection of delicacies, such as bakudanyaki ("grilled bomb" in Japanese), a giant takoyaki ball filled with shrimp, octopus and veggies; chicken on a stick glazed with sweet teriyaki sauce; soufflé pancakes; and karaage (fried chicken) wrapped in a pancake — and that's just for starters.
All of the food is more than reasonably priced, and while cash is preferred, the vendors will accept plastic. Both Saturday and Sunday will feature live entertainment, including lion dances, sumo wrestling and martial arts demonstrations, diabolo performances and K-hip hop artists Keezy, Unfair and Fu Bao.
And what would an otaku event be without anime? (Have you watched Belle yet?) While your food digests, you can check out the Anime Village, with over a dozen booths of original anime shirts, pillows and posters, perfect for kids or your inner kodomo.
Food