Houston Mural-Painting Festival Now in Full Swing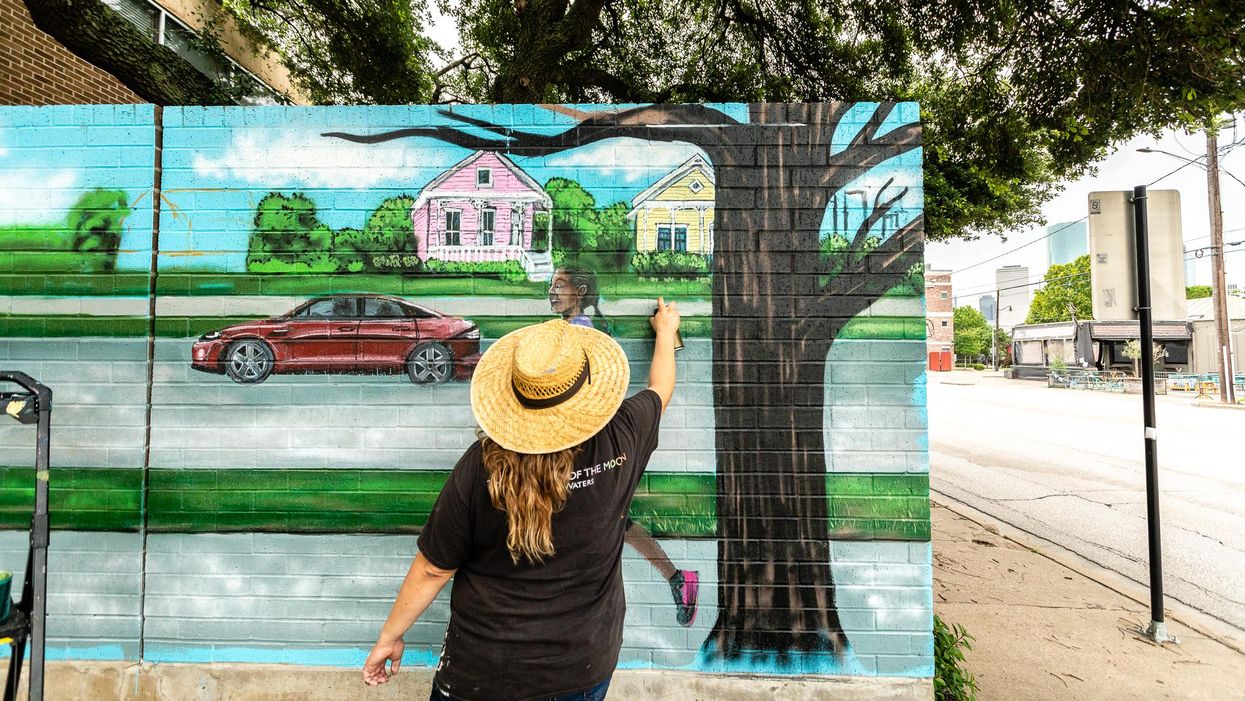 SEVERAL EYE-CATCHING new murals — over 20 in total — are being painted right now on the formerly drab walls of several appreciative buildings located all over the city. It's all part of the inaugural Houston edition of Big Walls Big Dreams Refresh, a mural painting festival curated and produced by Houston-based design house UP Art Studio with premiere sponsor Johnnie Walker, which just introduced its versatile new Johnnie Blonde whiskey exclusively to H-Town.
---
Live installations of the murals — which are being painted in local neighborhoods and districts like the East End, Greater Northside, East Aldine, North Houston, the arts district, Downtown and EaDo — began on May 14 and will run through Memorial Day weekend.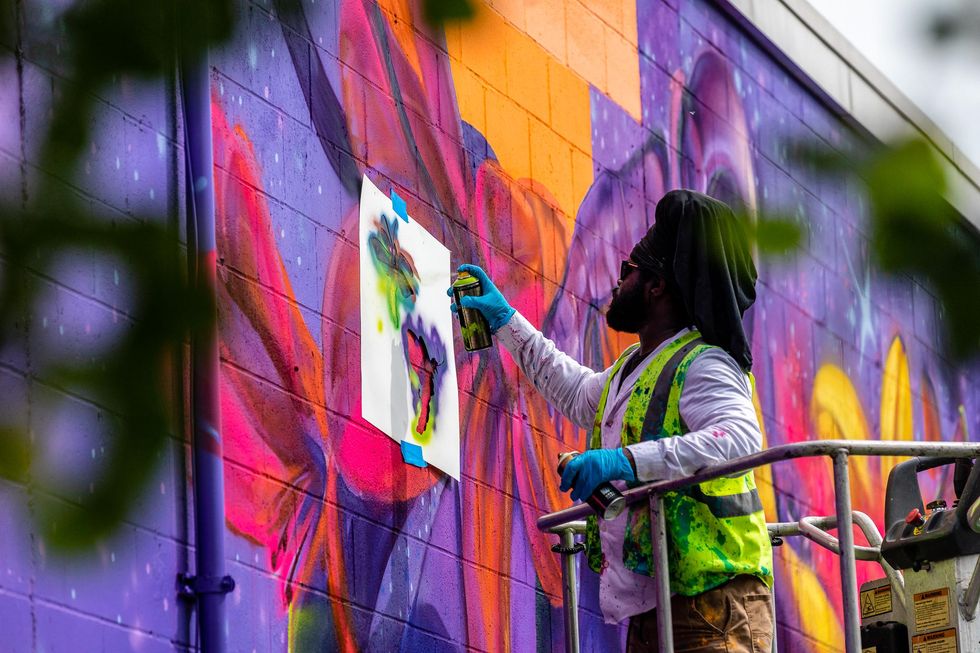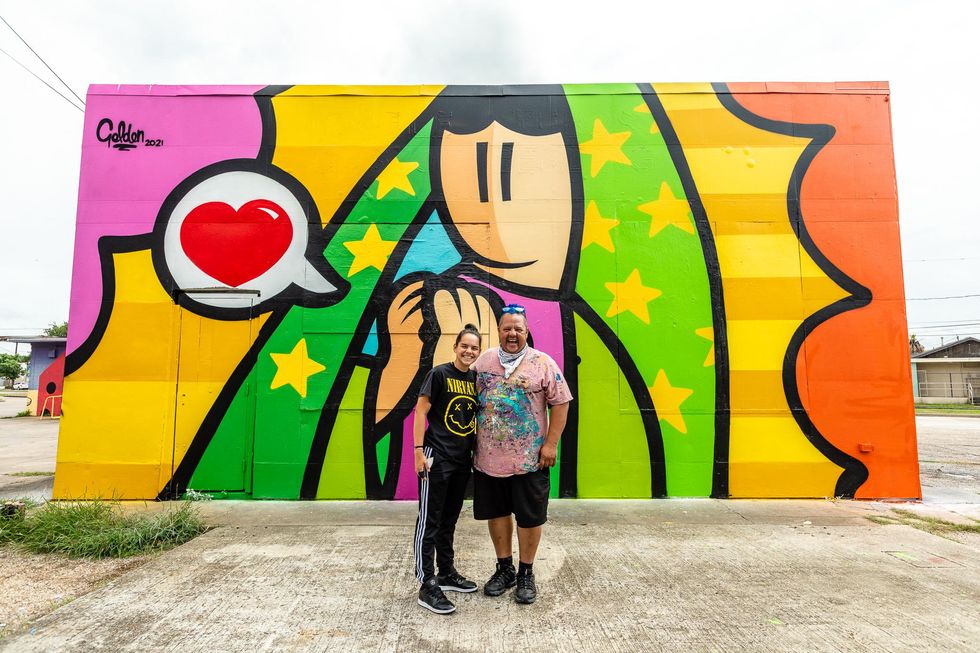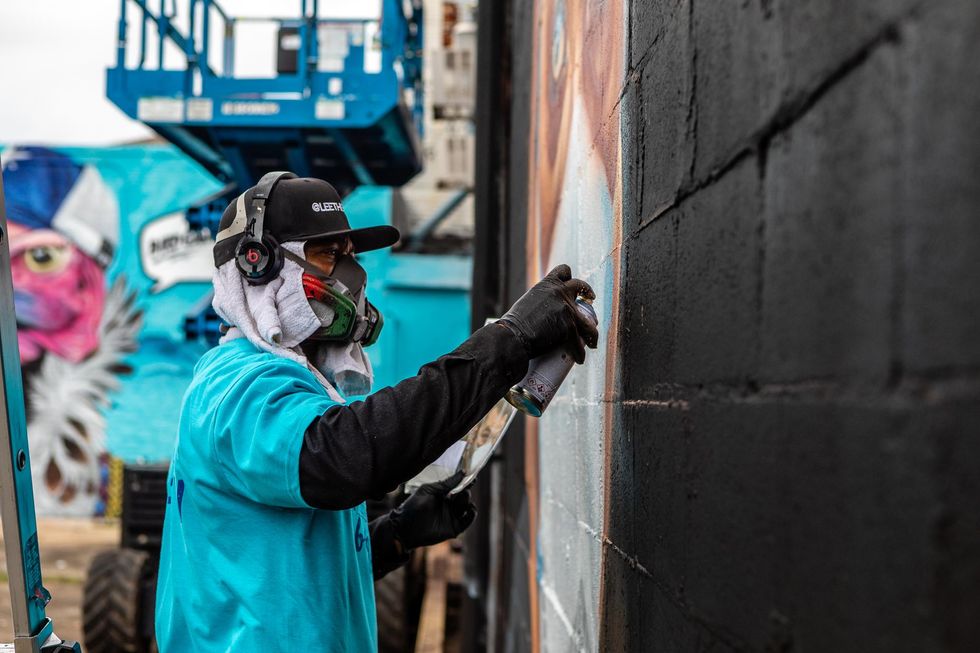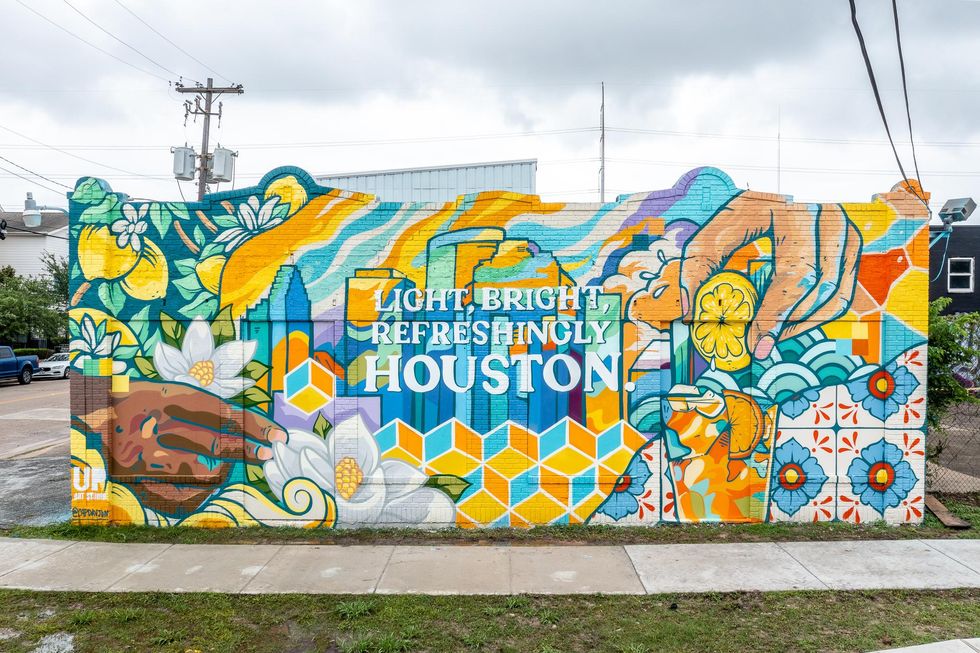 The murals, which Houstonians are encouraged to check out as they're still being painted, are by several notable Texas-based street artists like Daniel Anguilu, David Maldonado and Emily Ding, along with a handful of visiting artists from places like Denver, Miami, Chicago and Austin.
The festival is a continuation of the public art efforts of UP Art Studio principals and husband-and-wife duo Noah and Elia Quiles, who have curated and implemented hundreds of mural and public art projects with the goal of harnessing the power of art to uplift people, neighborhoods and underserved areas. "Our vision for the Big Walls Big Dreams festival was to use the power of street art to refresh Houston neighborhoods and celebrate the vibrancy of the city," said Elia Quiles in a statement.
"The isolation of this pandemic has been tough on everyone," added Noah. "The Big Walls Big Dreams mural festival is here to bring fresh energy and optimism to our city and nourish our dreams for better times ahead."
A map with DIY tour routes is available on the festival's website. There's a driving tour that includes 14 of the mural-painting sites along with two biking tours, which each include half of the mural sites. Houston B-Cycle is offering free bicycle rentals to tour the mural festival sites through the end of May (code: BIGWALLS).
The murals, which are being painted on the exterior walls of locales like Fire Station 20 in the East End, the Aldine Branch Library and Winter Street Studios, will all remain permanently in their respective neighborhoods, which will allow intrepid Houston urban art explorers to appreciate them for years to come.
Art + Entertainment