Sprawling New Mural Honors Civil-Rights Leader During Hispanic Heritage Month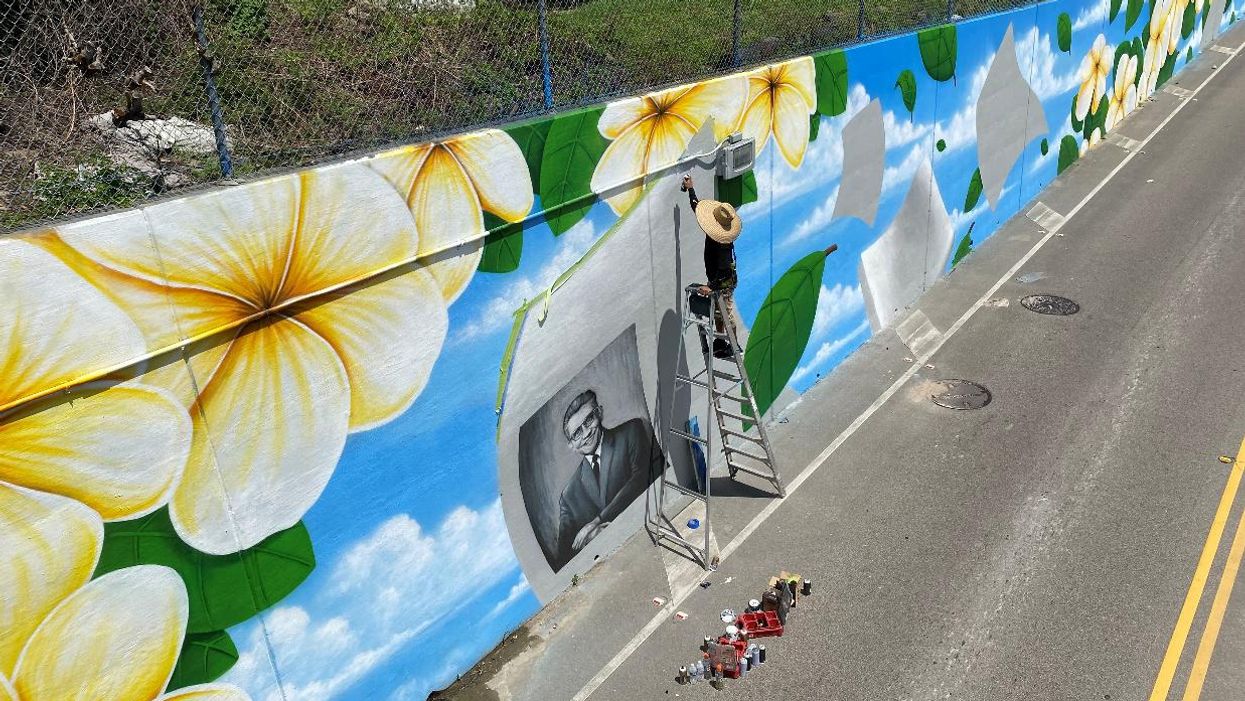 The latest project from UP Art Studio, a Houston-based consulting firm that curates and implements public art to cultivate civic pride, will be unveiled tomorrow in the Greater Northside District. In honor of Hispanic Heritage Month, the new 3,000-square-foot mural, created by Gelson Lemus (aka w3r3on3), honors the late Judge Alfred J. Hernandez.
---
Hernandez, a child of migrant farm workers from Mexico, spent his career advocating for Latinx citizens before passing in 2010 at age 93. He was a civil rights leader, the first Hispanic judge in Harris County and a three-term president of LULAC. The tunnel on North Main Street was named after him in 1997, and now, Lemus — also an immigrant who has found opportunity in Houston — has painted murals on each side of the Hernandez Tunnel's south entrance.
"The tunnel has been converted into a beautiful landmark that honors our father and his contributions to the betterment of the Hispanic community and creates a notable gateway to the Near Northside," said the judge's son, Alfred J. Hernandez, Jr., in a statement.
Images and motifs depicted include plumeria flowers (Hernandez's favorite), a portrait of the judge, and paintings of newspaper clippings featuring headlines of civil rights breakthroughs. The project has been in the works since 2015, and to celebrate its completion, UP Art Studio and Lemus will host a ribbon-cutting ceremony at 500 North Main St. tomorrow at 10am.
People + Places