Downtown Is Still Empty — But Art Is Making it Feel Alive
The WindowWorks initiative transforms vacant storefronts into art installations.
Morris Malakoff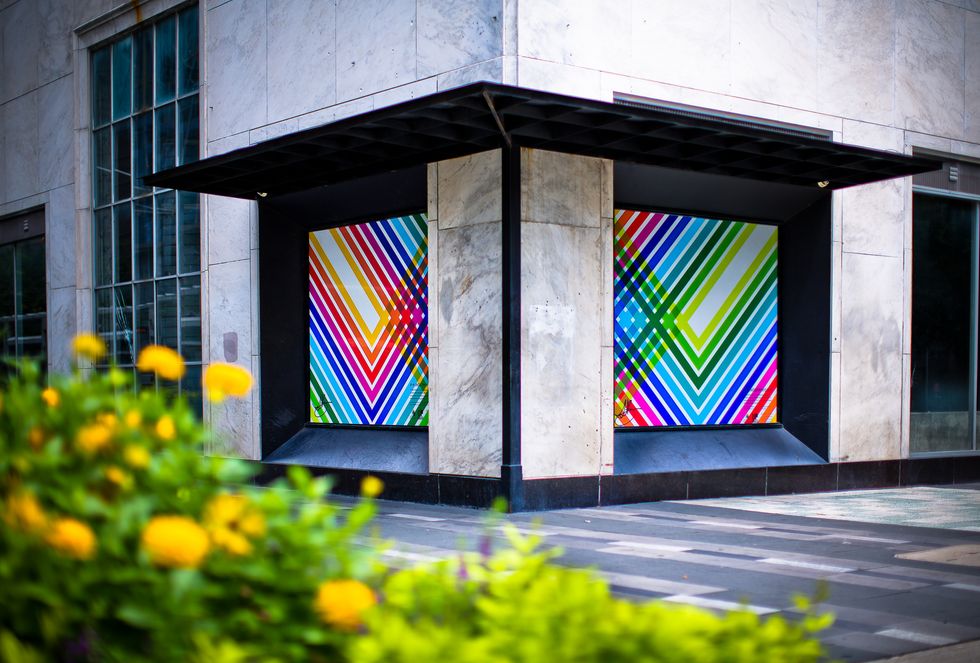 As workers start to trickle back into offices, Downtown is becoming slightly less of a ghost town. Helping the area to feel more vibrant is the Downtown District's new WindowWorks initiative, part of its ongoing Art Blocks program.
---
In a partnership with local art-consulting firm UP Art Studio, Downtown District selected 18 Texas creatives to transform vacant storefronts with colorful, large-scale murals. The organization says the installations are multipurpose, not only adding color for pedestrians and office workers returning to Downtown, but also supporting tenants and property owners by making empty buildings appear more attractive to businesses who are looking to open in the area.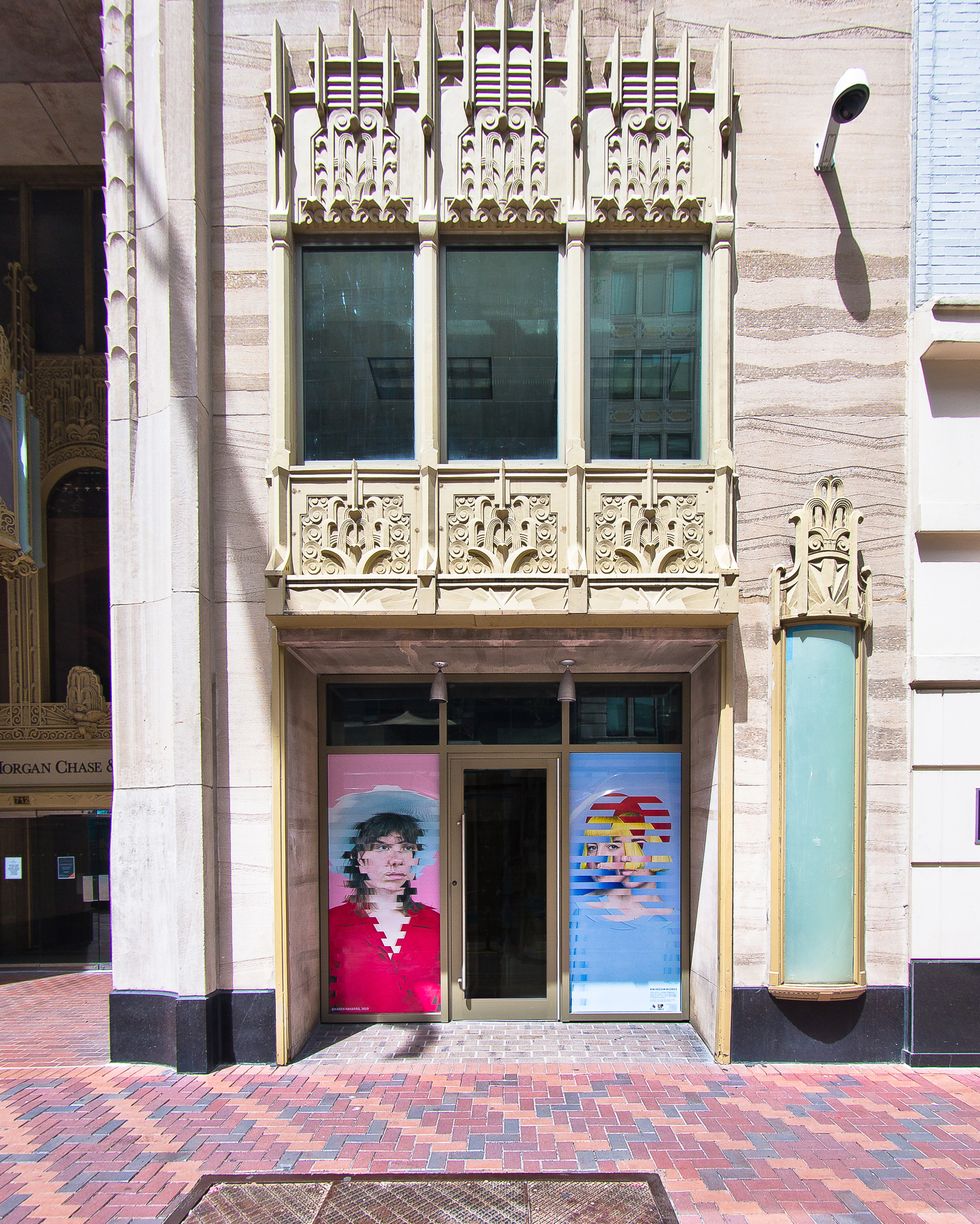 Subject #1 and Subject #11 by Karen Navarro at 712 Main
Plus, says Downtown District's Angie Bertinot, "during a time where people are looking for fun things to do outdoors, a self-guided tour is perfect." The 18 installations by artists like Houstonians Karen Navarro and Angela Fabbri are featured on Houston Mural Map. H-Town street artist extraordinaire Dandee Warhol collaborated with Marjon F. Aucoin for a piece dubbed "Feels Like Summer" at 1313 Main Street, while the garage of the former Sakowitz building next-door at 1111 Main is outfitted in a whimsically colorful depiction of city landmarks — from the Astrodome and NASA to Buffalo Bayou — by Laurence Unger.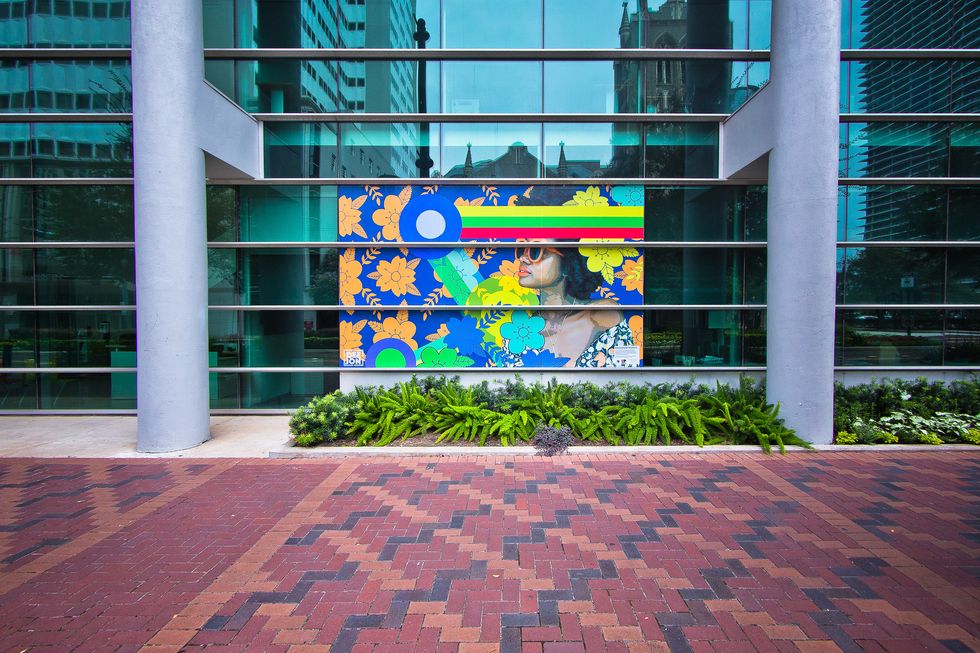 Feels Like Summer by Dee Jon (Dandee Warhol and Marjon Aucoin) at 1313 Main
As the weather begins to cool ever-so-slightly, it's a great time to take an art walk Downtown — and support the neighborhood's new businesses. Grab a lunchtime bite from Sweetgreen, which opens on Main and Walker next week, or Bravery Chef Hall's new Porchetta & Sandwiches by chef Ben McPherson.
AT TOP: Brilliant Tapestry. by Steffany Brady at 1111 Main
Art + Entertainment