Big Painting to Raise Awareness for Big Problem — Hunger — Goes Up Downtown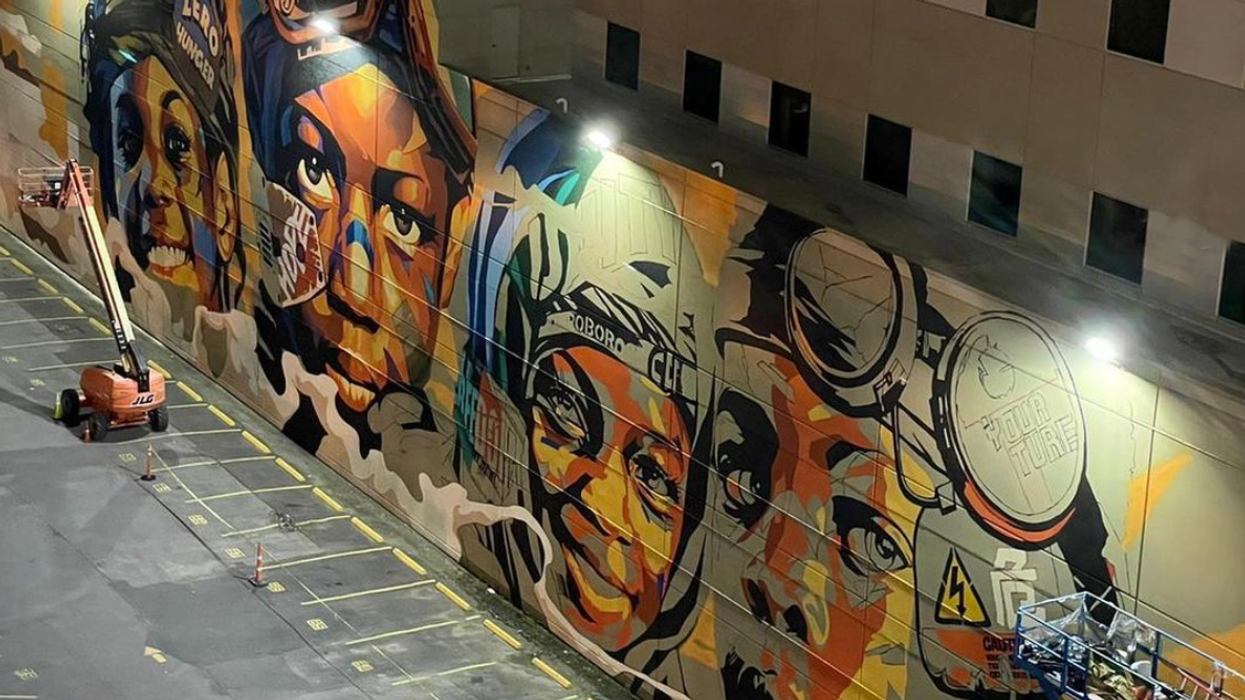 HUNGER IS ON the rise worldwide, experts say, and Houston is doing something big — very big — to raise awareness.
---
A giant mural — depicting fresh-faced youngsters, stylized and hip, ready for adventure — has been in progress for a couple weeks on the back of Homewood Suites & Hampton Inn Downtown. The five-story painting created by Japanese-born, New York-based street artist Dragon76 and curated by Street Art for Mankind will be completed this weekend.
The extraordinary piece is one of six large-scale paintings going up across the country, in partnership with the Kellogg Company, to bring attention and support for the United Nations "Zero Hunger" campaign. "The goal is to raise awareness and mobilize action to combat global food insecurity," says a project rep.
Houston's mural is the second of the lot, after the one on the back of New Orleans' Orpheum Theater by Axel Void and Reginald O'Neal that went in last month. The other featured cities are Oakland, Washington DC, Detroit and Battle Creek, Mich.

For its part, Kellogg Company is donating cash to support local food justice programs in each of the six cities. "To raise further awareness about the importance of food justice, Kellogg is making a $10,000 donation to organizations in each of the six communities that are working to provide sustainable and equitable access to food," says Kellogg exec Stephanie Slingerland. The company is said to have also donated some 2.4 billion servings of food worldwide as part of the effort.
Art + Entertainment