Inspired by Owners' Jet-Setting: Shakshuka, Japanese Cheesecake Among New Bites at Traveler's Table
Jenn Duncan
ONE OF MONTROSE'S new classic restaurants, Traveler's Table, was inspired in part by the personal travels of its owners — Thy and Matthew Mitchell. So it should come as no surprise that they've updated the menu with new dishes spurred by their wanderings past and present.
---
They are "constantly dreaming about past trips and future destinations," says a rep for the Mitchells. "Of course, a huge part of these travels are the dishes and drinks that are enjoyed along the way. So when it comes time to introduce new items to the menu, there are countless experiences begging to be shared!"
Adds the rep: "Should it be the Mochiko Chicken from a recent trip to Hawaii, the Brazilian Shrimp Moqueca from a long-ago driving tour out of Rio; Lamb Shakshuka from a wedding in Marrakech; or a Japanese Sakura Cheesecake from Kyoto? Yes, yes, yes and yes!"
These are all among the offerings on the newly revised dinner and brunch menus. So are Nigerian Suya Skewers, which is marinated steak with ground peanuts and grains of selim, and Chiles en Nogada, with dry-roasted poblano peppers with vegan goat cheese, tofu chorizo, quinoa, sofrito and pomegranate seeds.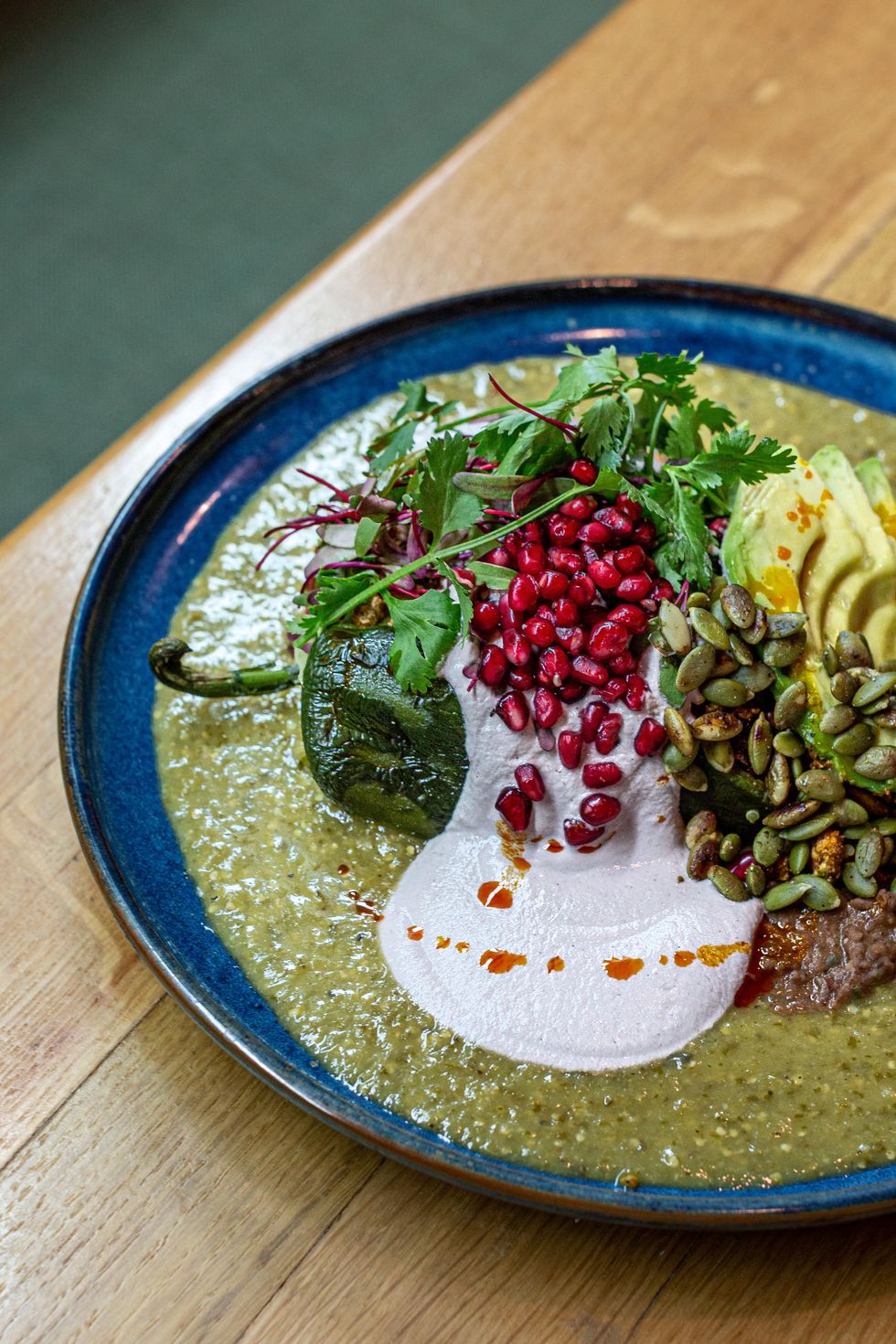 Chiles en Nogada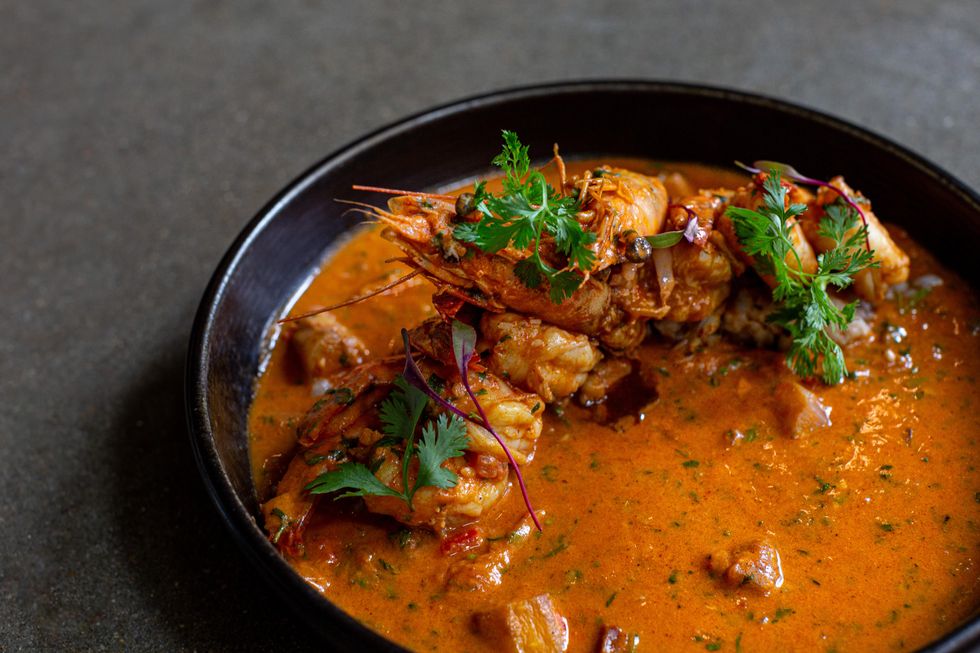 Shrimp Moqueca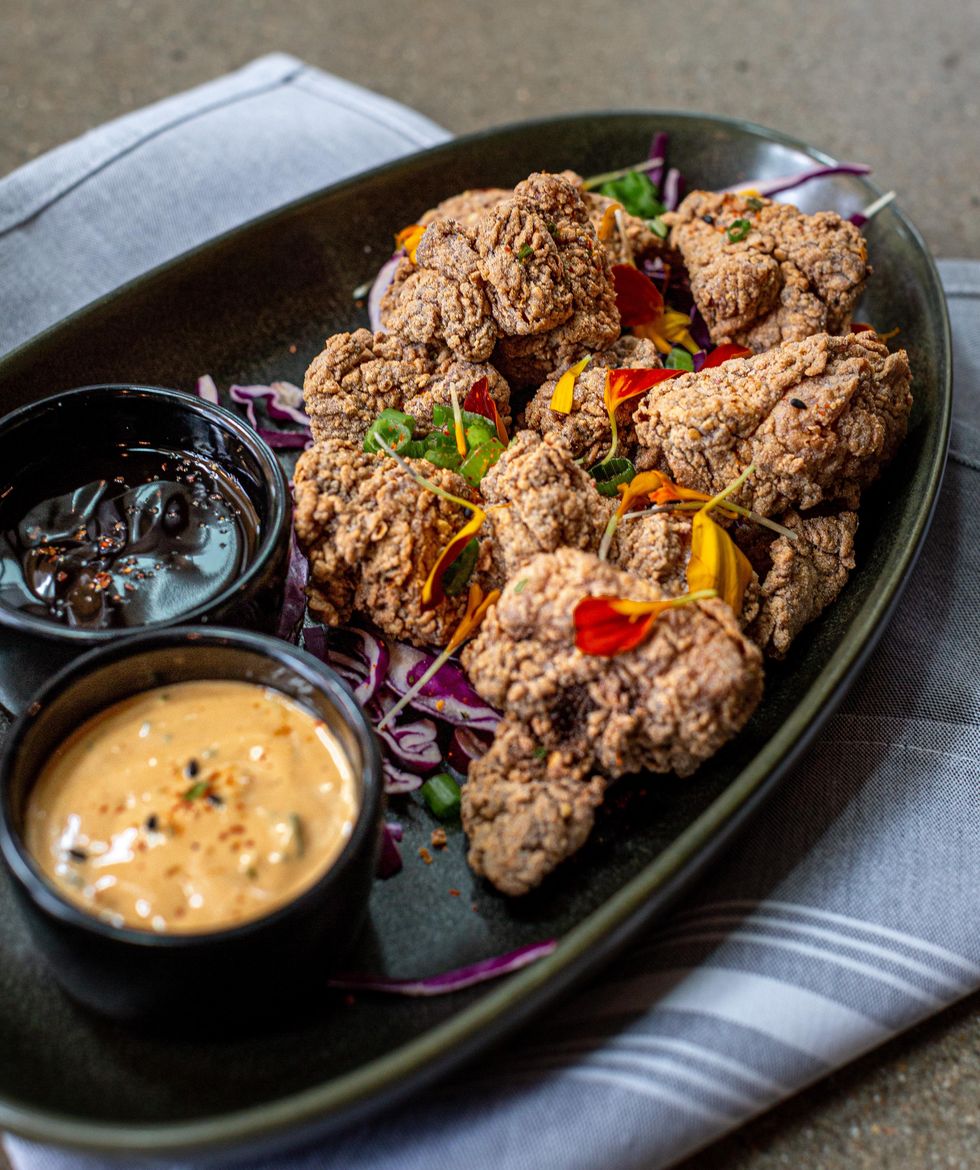 Mochicko Chicken, from Hawaii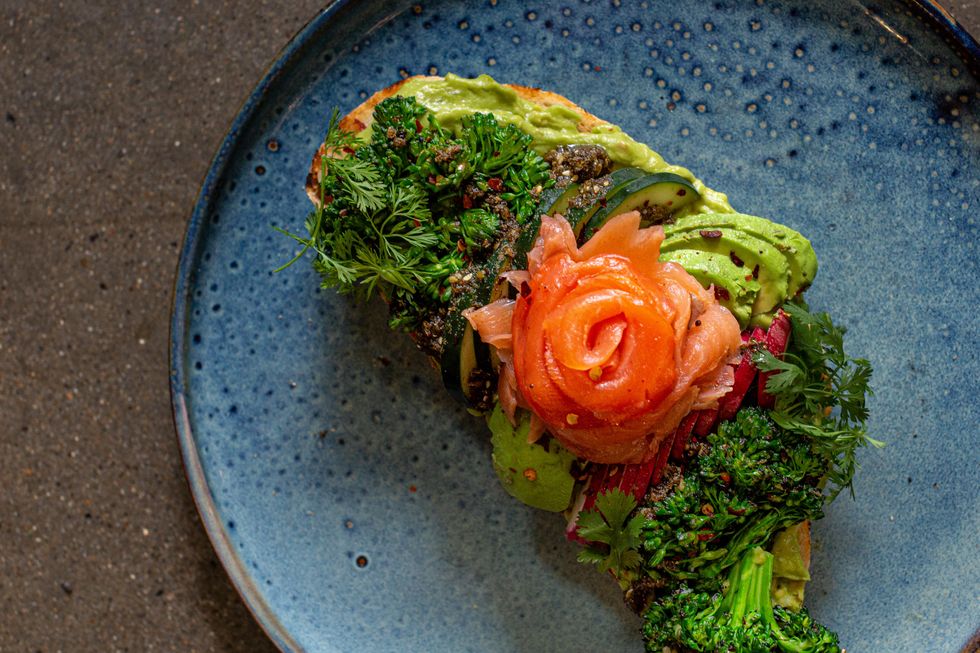 Avocado toast with smoked salmon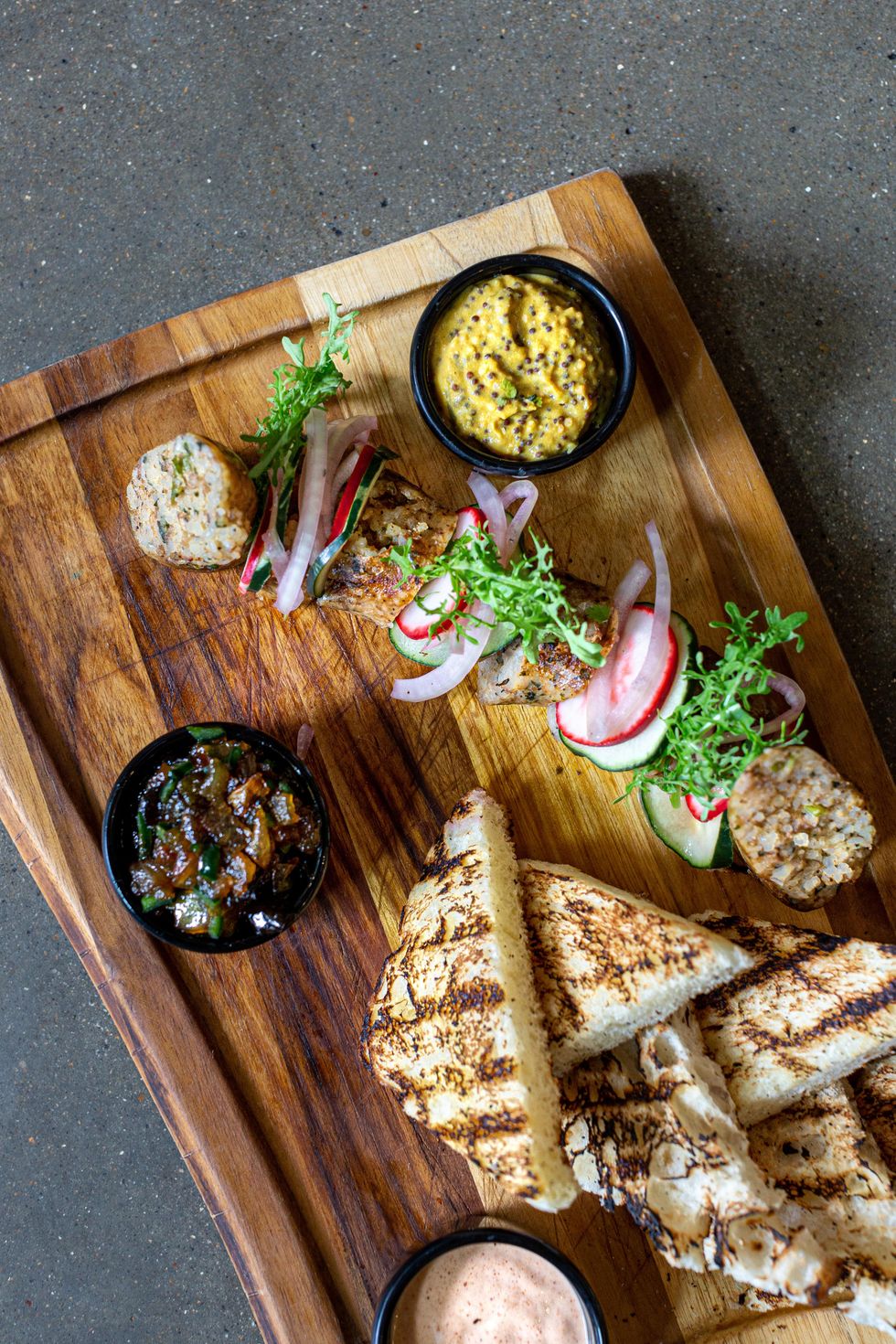 Smoked boudin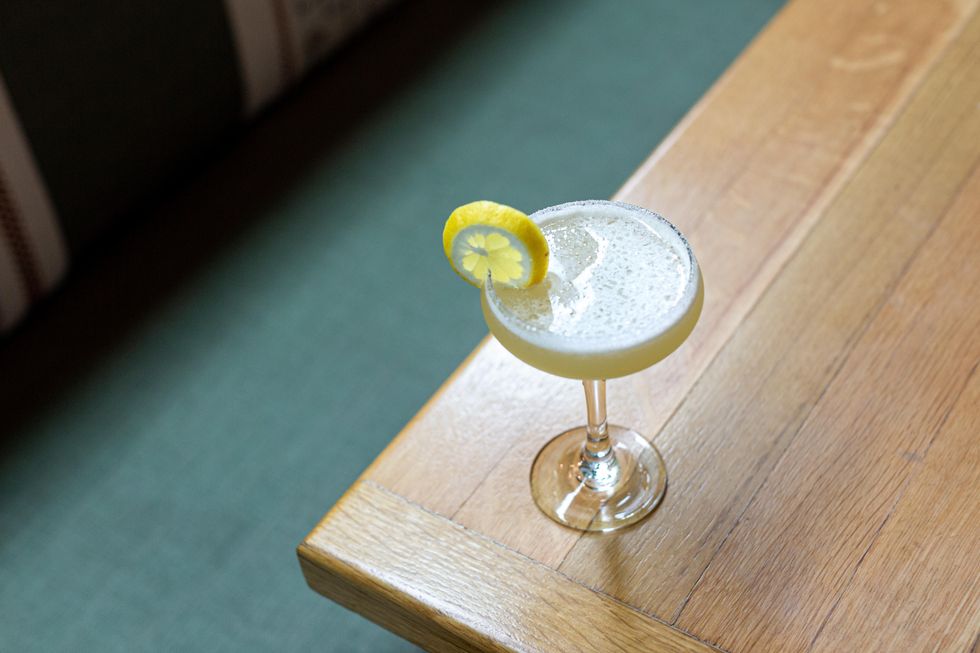 A Sidecar Named Desire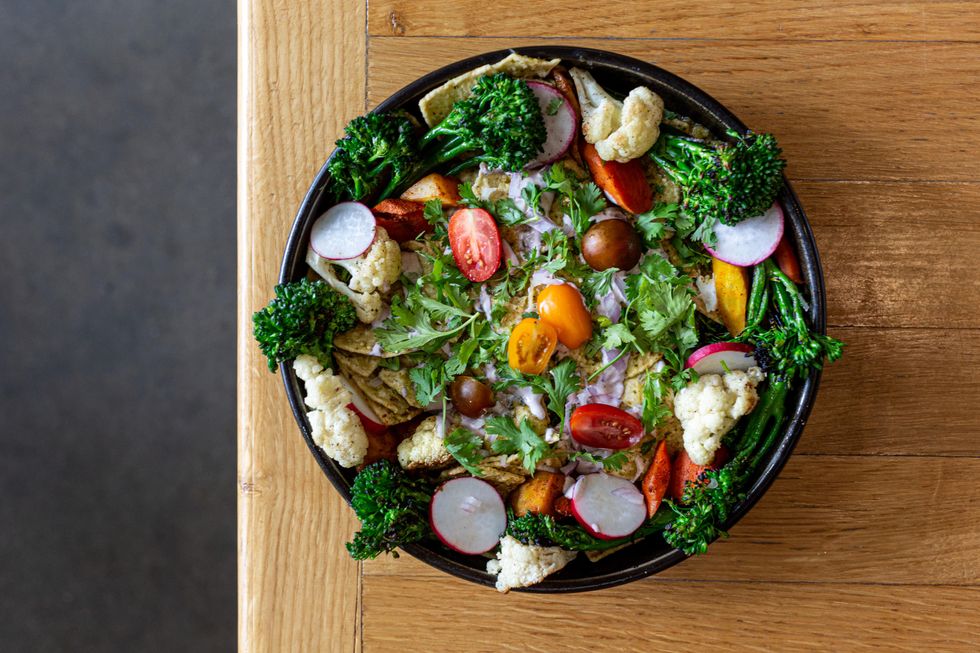 Vegetable chilaquiles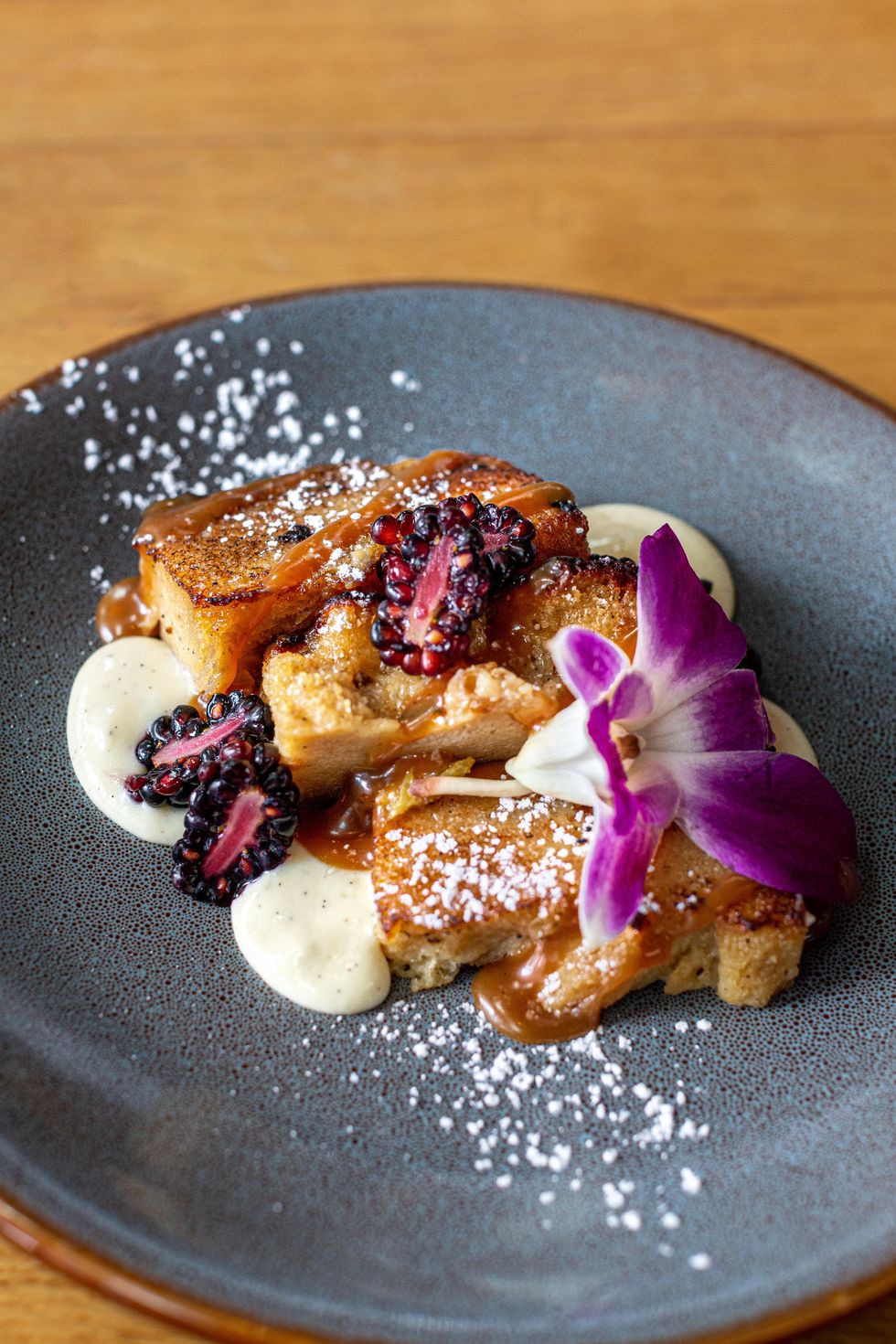 Breakfast bread pudding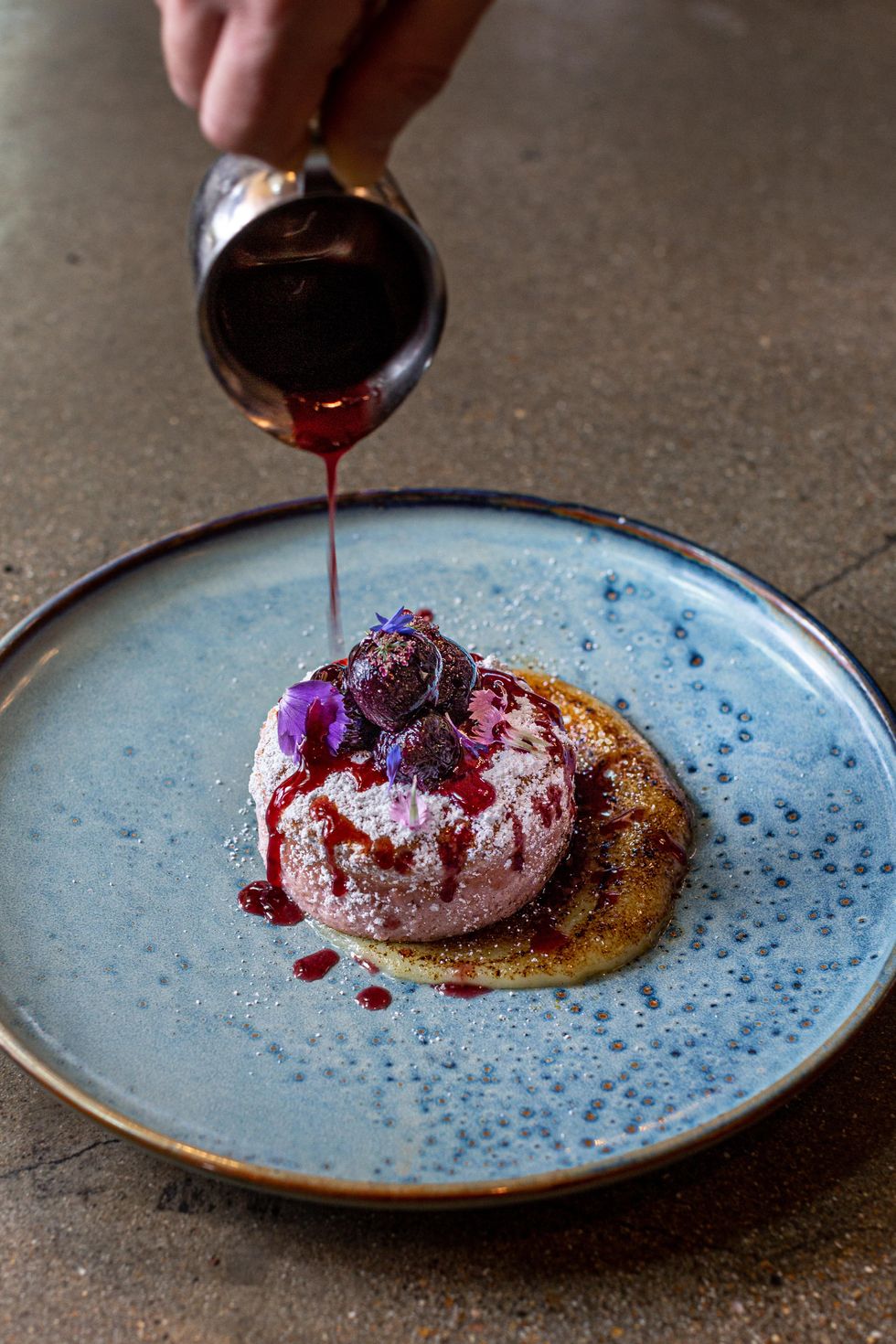 Japanese Sakura cheesecake
The cocktail list also has some interesting new sips. The Girl from Ipanema has Cachaça, lemonade and condensed milk, while the clever Sidecar Named Desire is comprised of cognac and green chartreuse with hints of orange, lemon and passionfruit.
"Just like the trips that inspired it," says the restaurant's rep, "the new menu is meant to encourage guests to explore the world through food and drink."
Food