Global Positioning
At warm and lovely new Traveler's Table, an ex-journalist and world traveler serves up his wonderful world on a plate.
Debora Smail and Kirsten Gilliam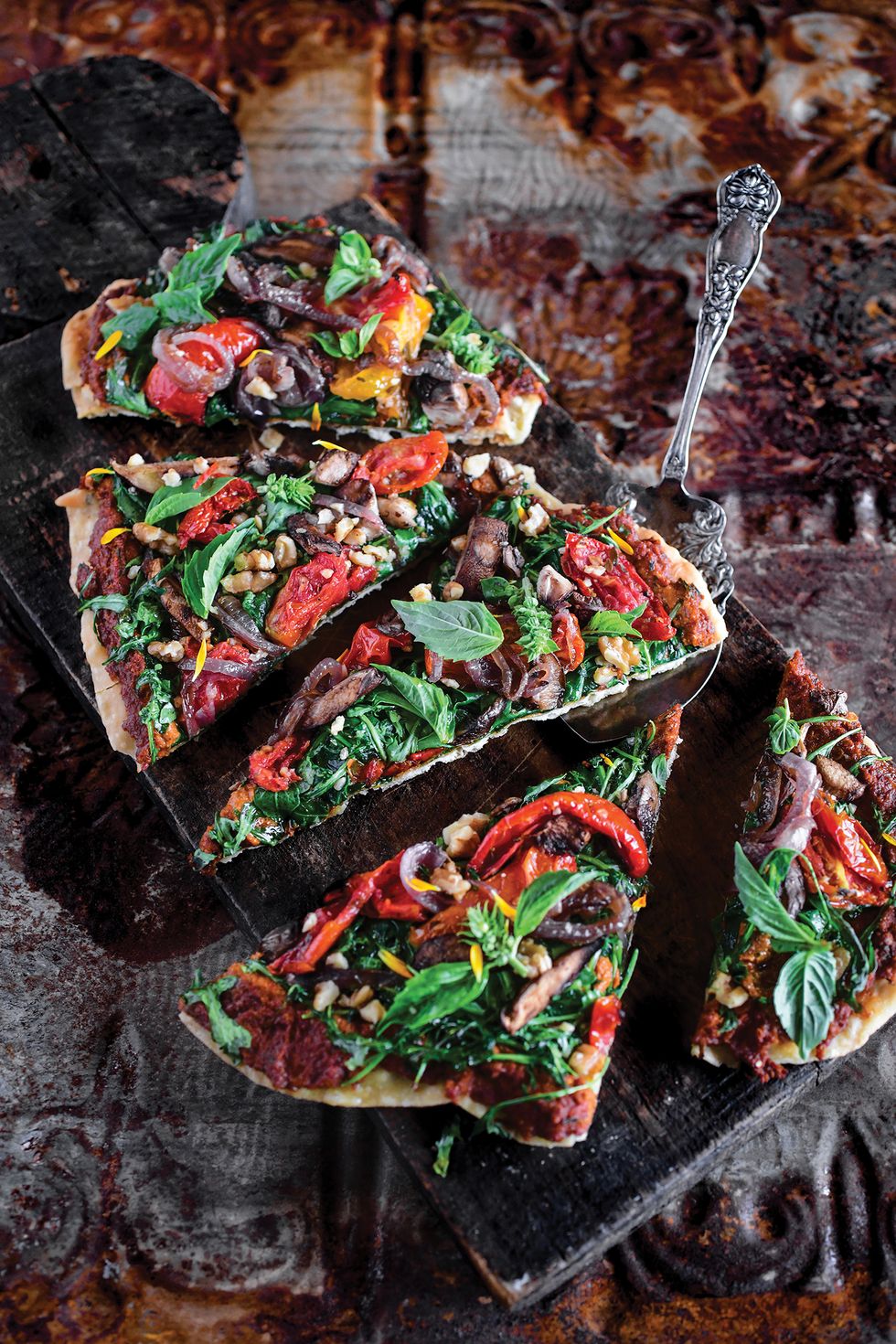 Its mission sounds dauntingly broad — nothing less than to encourage people "to explore the world through food and drink" — but owner-operator Matthew Mitchell's new Traveler's Table actually comes across as a friendly neighborhood restaurant, with a fun, worldly menu and an unassumingly hip environment. The latter is thanks to smart ideas such as positioning the main entrance at the edge of an eat-in garden, and to space designer Gin Braverman's palette of retro-sophisticated mossy greens to complement walls of glass and loads of light-toned and linear hardwood accents; the vibe calls to mind the living room of a well-to-do great uncle's warmly mod lake house back east.
---
Mitchell's own backstory is fascinating, and the inspiration for his global approach. He studied at Rice, Emory and Oxford, and worked in turns in journalism and the pharmaceutical industry, a varied career that took him from Houston to London and Paris and back again. The eatery, carved out of the cool, still new, mostly glass building with twin gabled rooves that briefly contained Aqui, is a true passion project for the young man, who left behind his exec job at a clinical research company to work as a bartender at Benjy's to gain some working knowledge of the restaurant biz.
The twin-roofed Westheimer building that formerly housed Aqui was renovated to become Traveler's Table
At Traveler's Table, he's very hands-on, darting back and forth from the very open kitchen in back to visit with guests, sometimes even delivering drinks and dishes himself. The cocktail list is a good time, ranging from buttoned-up instant classics like the gin-and-tonic upgrade called the Foreign Correspondent, with hints of lime, cucumber and rosemary, to the colorful, layered vodka-and-soju-based number dubbed the Forbidden City, highlighting Asian-esque bursting boba tapioca bubbles.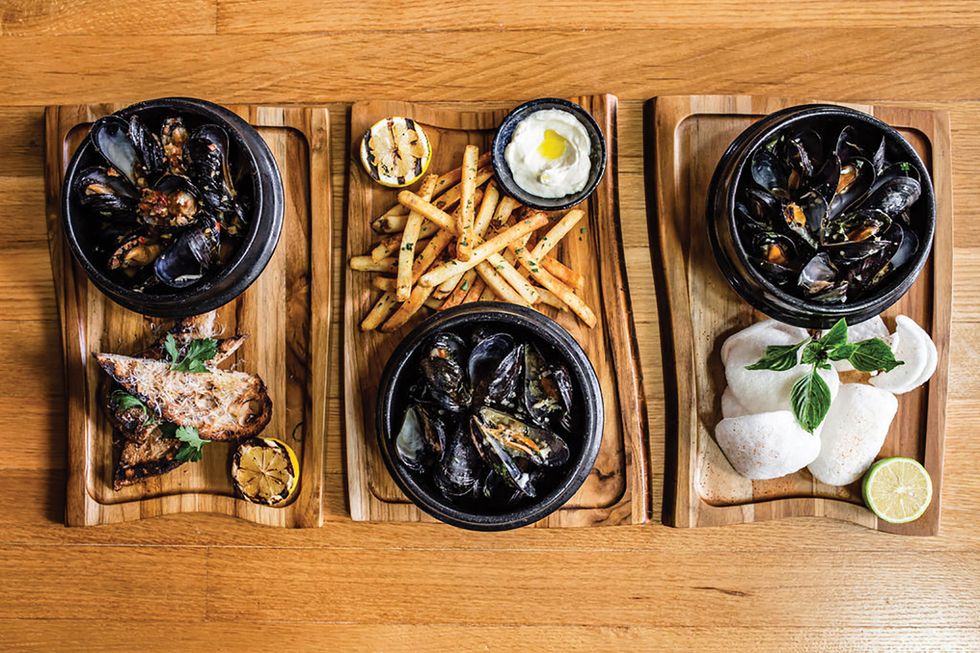 The menu includes various preparations of PEI mussels, including a Spanish one with crispy bread, a Belgian one with fries and truffle aioli, and the Thai version, in a coconut-lemongrass broth.
"Small plates" that wow include the various options for mussels; the Belgian ones, swimming in garlic-wine butter, with fries and truffle aioli on the side, are hard to beat, although the Spanish are said to be the most popular, with a bold tomato sofrito and grilled country bread for dipping. The hummus-plus is quite satisfying, with its earthy rustic quality, topped with a zippy ragu of braised lamb shank. Entrees are divided up by region, with one early standout being the Thai Khao Soi, a rich yellow curry featuring dark meat chicken and both soft egg noodles and crispy fried noodles. Chimichurri-sauced hanger steak and seared scallops, the latter coming with sweet-corn puree and chorizo, represent the Americas.
Traveler's Table offers a wonderful culinary journey, to be sure. But in the end, its greatest attribute may be how much it makes you feel at home.
AT TOP: Traveler's Table's loaded Middle Eastern Vegetable flatbread
Food+Travel