Shop Early — and for a Cause — with the Holiday Shopping Card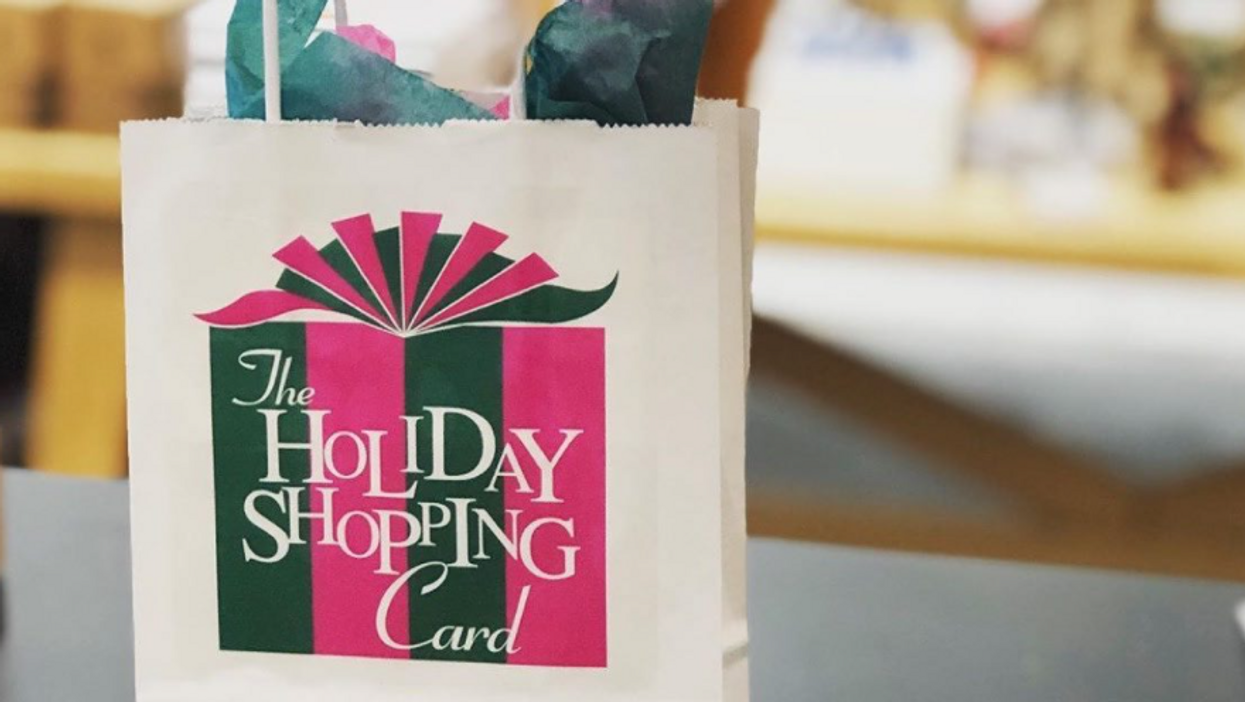 Need an excuse to shop local and save money? Probably not — but the annual Holiday Shopping Card also offers Houstonians a chance to give back to the community in the process!
---
Through the end of the month, more than 475 Houston-area retailers and restaurants are offering 20 percent off all purchases for those who buy the Holiday Shopping Card for $75. One hundred percent of shopping-card sales benefit the American Cancer Society, which provides much-needed services such as transportation to and from treatment, and funds cutting-edge research. The card can be purchased online and at participating retailers.
"Cancer does not stop — even during a pandemic — and now more than ever, we remain committed to raising much-needed funds for American Cancer Society's research, educational services and patient support programs," said Anita Fogtman, co-chair of the 2021 Holiday Shopping Card, in a release.
Many of the participating retailers rarely offer discounts, and with participating retailers all over town — from Katy to Clear Lake — it's a great opportunity to get ahead on holiday shopping. Cardholders can also enjoy free eats at top restaurants such as Carrabba's – The Original on Kirby, Christie's Seafood & Steaks, Palazzo's and Federal American Grill.
Long-time supporters include Bering's, Uptown Park boutique Elizabeth Anthony, Tootsies, Vincent Ford Custom Apparel, Tenenbaum Jewelers, Christina Greene and Williams Sonoma. New retailers include Diamonds Direct, Peter Millar, Sorelle Atelier, Round Top Collection, One Glance Jewelry, Unforgettable Beauty and more. For ultimate convenience, select retailers accept Holiday Shopping Card online coupon codes.
The Holiday Shopping Card is organized each year by memberes of Victory, the American Cancer Society's volunteer fundraising branch. This year's event honors Linda Gregg Fields, who served as a loyal and loving Victory member for over 22 years before sadly losing her battle with cancer in October 2019.
In the past year, over 6,500 cancer patients have received services through American Cancer Society's local programs and services. Since its inception, the dedicated women of Victory have contributed over $60 million to the American Cancer Society for vital research, patient services and education.
Style