Houston Restaurant Weeks Menus Revealed! See Who's Serving What at HRW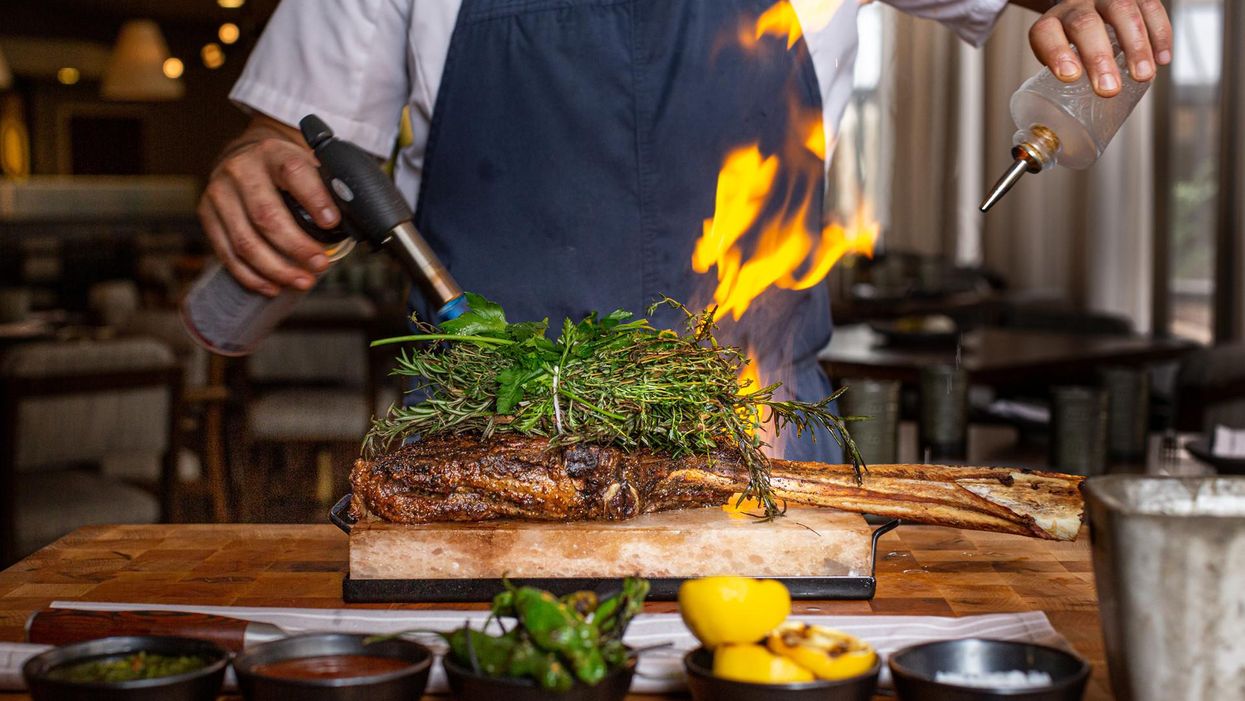 HOUSTON'S BIGGEST CULINARY event returns for 37 days of areawide meals and deals benefiting the Houston Food Bank. The lineup of restaurants, including some of the Houston's hottest and newest, is now live with menus offering multi-course dinners (three or four courses) and two- or three-course brunch and lunch options. Some menus have a to-go option.
---
Participating restaurants include Houston favorites such as Carrabba's Original, Coltivare, Hugo's, Damian's Cucina Italian, La Griglia, Le Colonial, Loch Bar, Tony's, Brennan's of Houston,and more. First-time participants include Rosalie Italian Soul, Toro Toro, Daily Gather, Gratify, MAD, Roka Akor and Giorgio's. Dinners are $55 (with $6 donation to the food bank) and $39 ($4 donation); lunch and brunch are $25 ($2 donation).
Produced by the Cleverley Stone Foundation — the late Stone was the founder of HRW — the event provides donations for each meal sold. HRW has raised more than $17.6 million for the food bank and provided nearly 53 million meals for the area's food insecure. Here are a few highlights to whet your appetite, but check the partial list online for continued updates.
Brennan's of Houston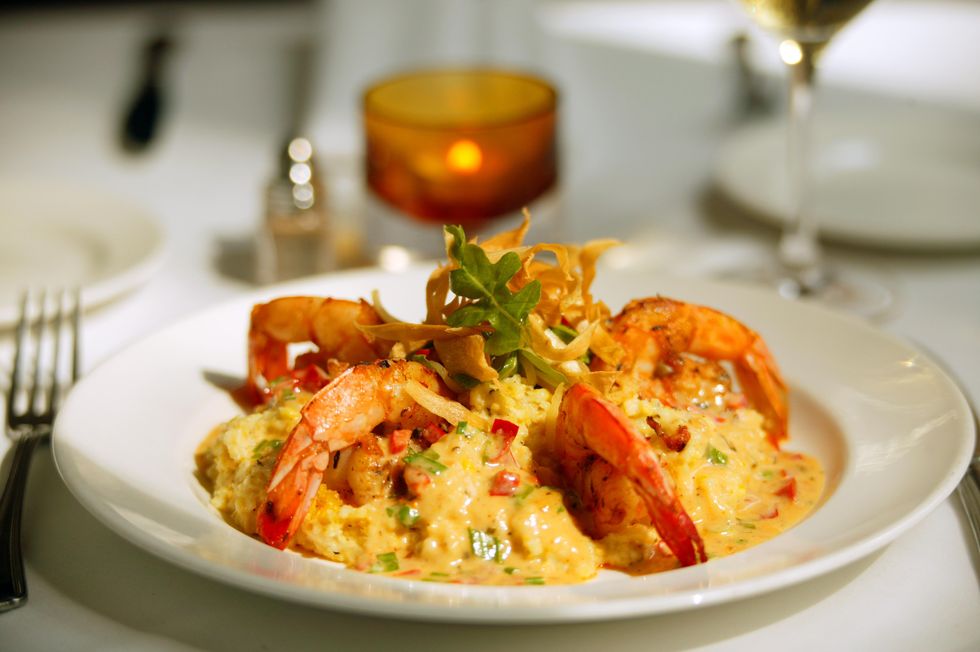 Shrimp & Grits at Brennan's
The famous turtle soup, fried green tomatoes, Texas shrimp and grits, and roasted Bandera quail are just a few classics beckoning for over a month on the special menus for lunch, brunch and dinner.
Carrabba's, The Original on Voss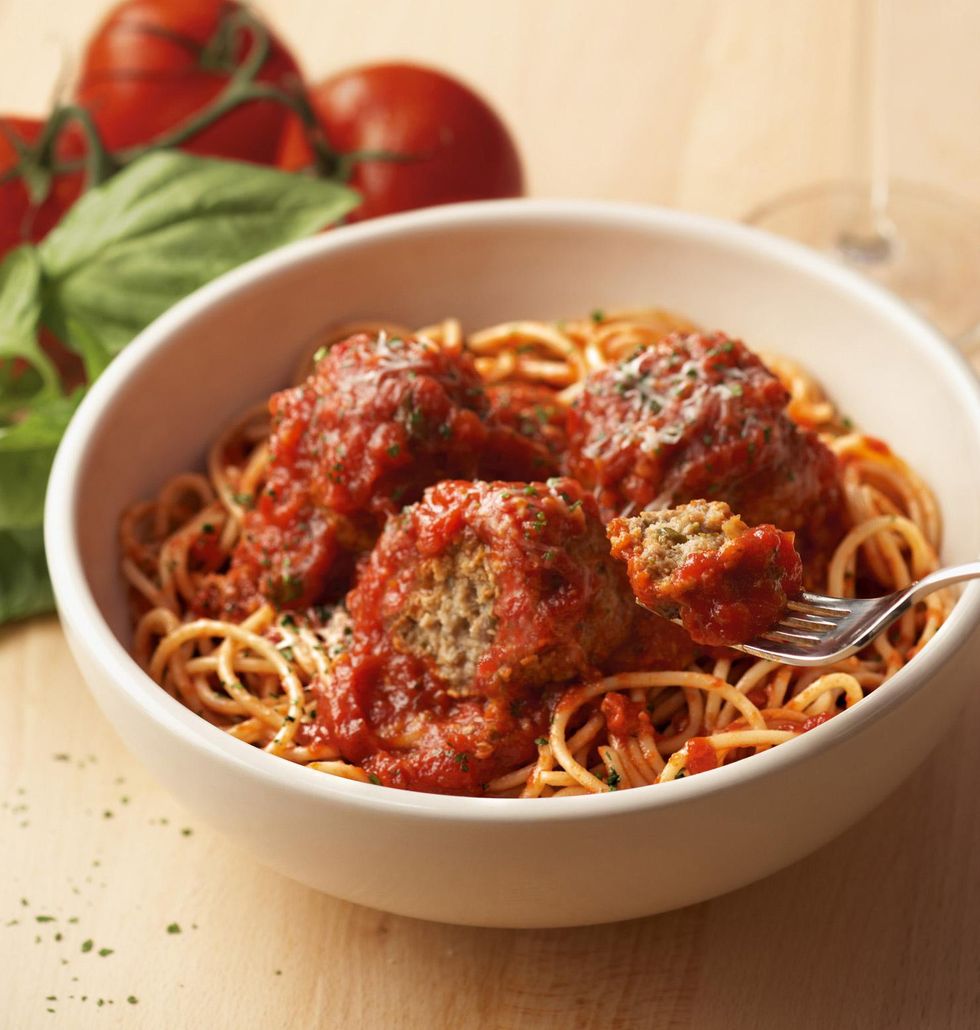 Spaghetti and meatballs at Carrabba's
Expect lunch ($25) and dinner ($39) menus on offer. For dinner, the fried shrimp Osiel tossed in garlic butter with asparagus and crabmeat served over toast sounds irresistible. Ditto the rich cappelletti and chicken Marsala.
Churrascos Memorial City
Look for such starter courses as the orange walnut salad and corn poblano soup on the lunch menu, which includes myriad entrees like carnitas (with the works), Angus beef tenderloin, and pollo jalapeno.
Da Gama Canteen
A two-course lunch is on tap ($25) featuring modern Portuguese fare like the beef Paratha taco, saag paneer, and the chicken roti wrap. Three choices for dessert.
Le Colonial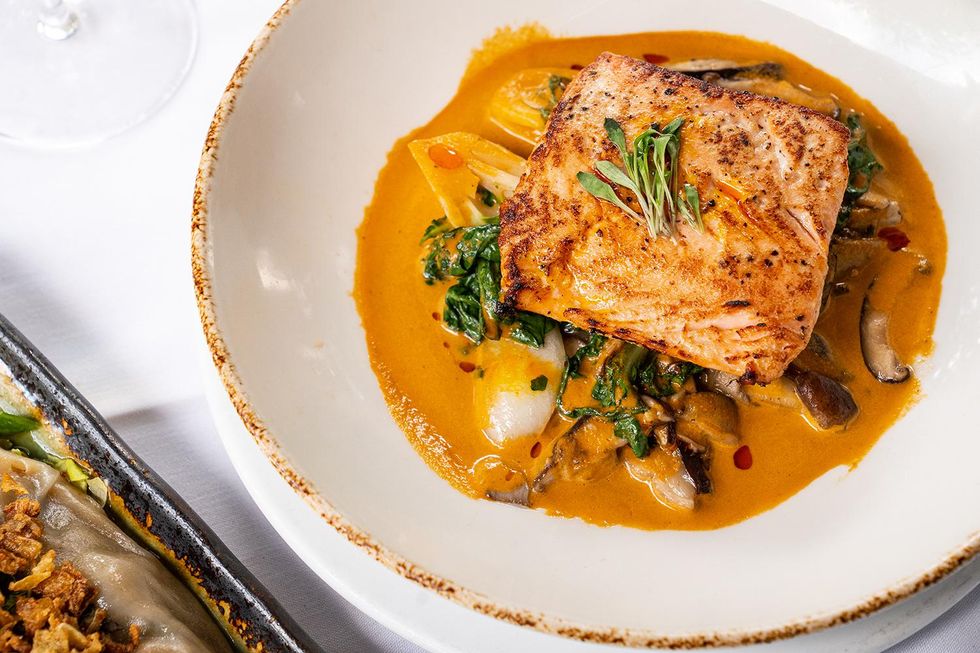 Ca Hoi Nuong at Le Colonial (Credit Michael Anthony).jpg
Houston's famed Vietnamese restaurant in River Oaks District is kicking off HRW with two flavorful menus for lunch and dinner. For lunch, consider Hoi Nuong — miso-glazed Faroe Island salmon served with shiitake mushrooms, bok choy and coconut lobster broth. Dinner highlights include the Ga Xao Xa Ot — Amish farm chicken served with cremini mushrooms and Thai basil, and Tarte Au Citron for dessert. Reservations encouraged.
Maize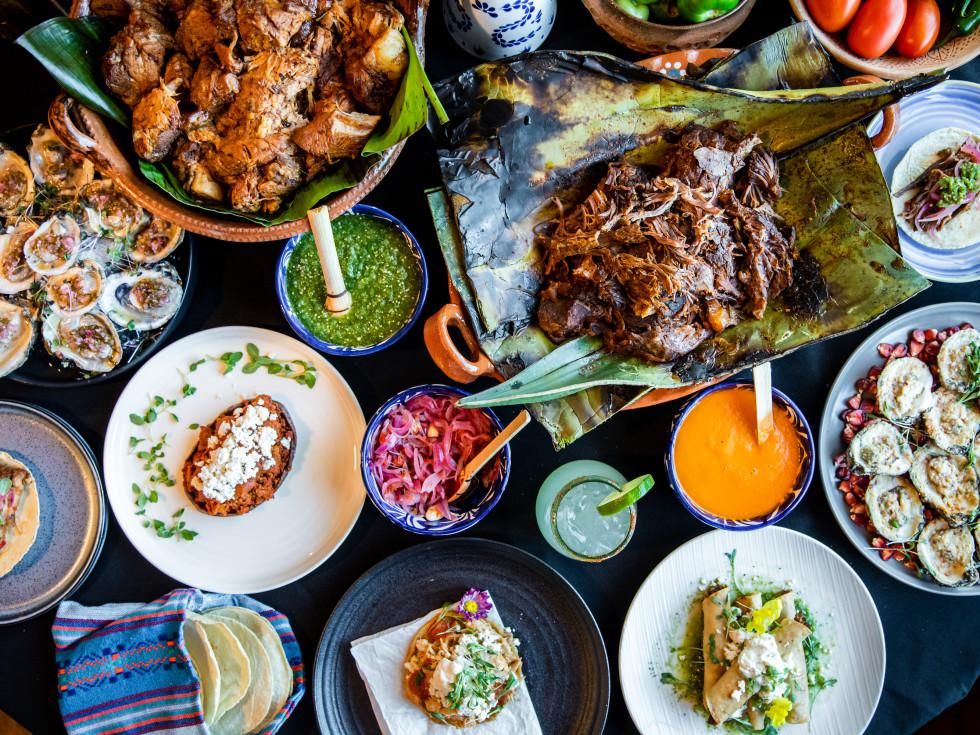 A spread at Maize
Expect a wide variety of Mexican cuisine to choose from per course ranging from shrimp empanadas to pork ribs with yellow pepper adobe, carne asada, and grilled red snapper.
The Nash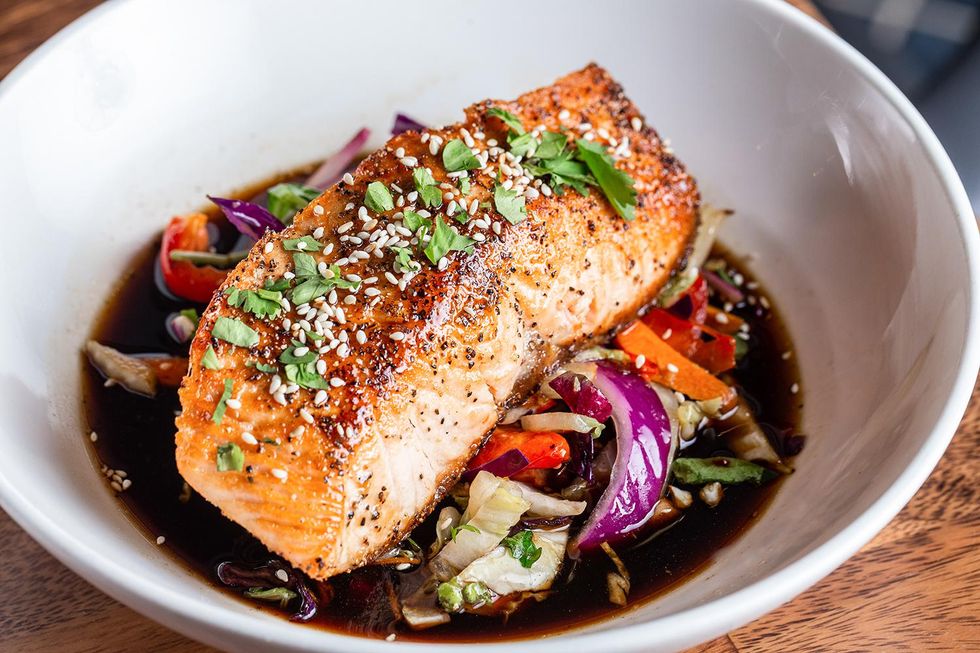 Salmon at The Nash (photo by Andrew Hemingway)
This three-course dinner menu ($55) will donate $6 to the Houston Food Bank to provide meals to 18 people in need. Highlights include yellowfin tuna crudo; short rib pappardelle; miso glazed Atlantic salmon; cauliflower paneer curry with jasmine rice, and chocolate banana cake with vanilla gelato.
Ouzo Bay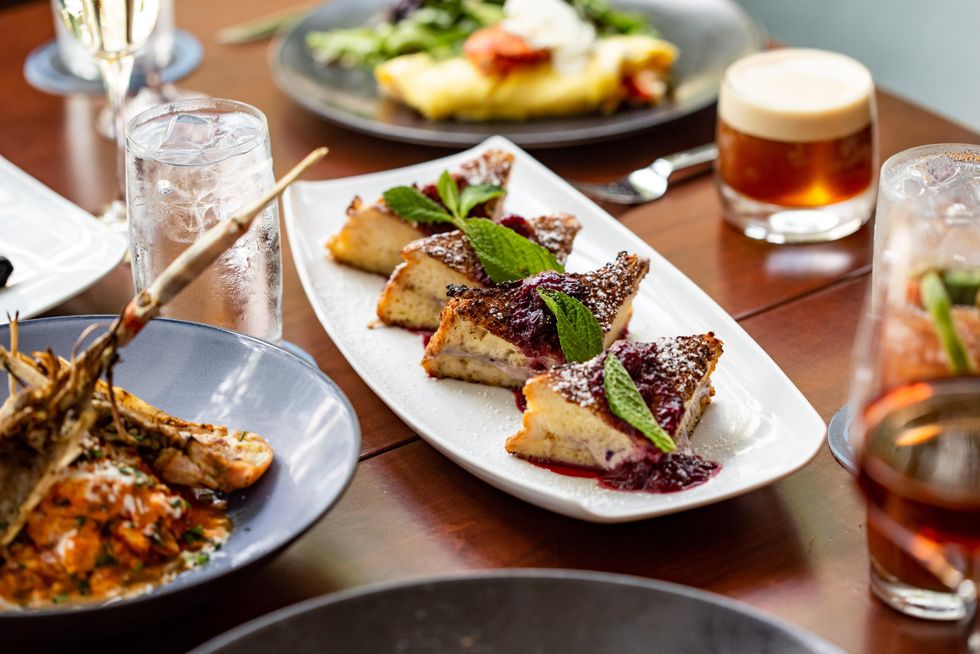 French toast at Ouzo Bay
River Oaks District's Ouzo Bay offers three ways to dine for HRW. At dinner, indulge in grilled Portuguese octopus and lamb osso bucco served with toasted orzo and seasonal vegetables. For lunch, try the branzino filet with charred broccolini, a classic Greek Gyro with roasted lamb, or seared shrimp. Weekend brunch features savory and sweet. Reservations encouraged.
Pappas Bros. Steakhouse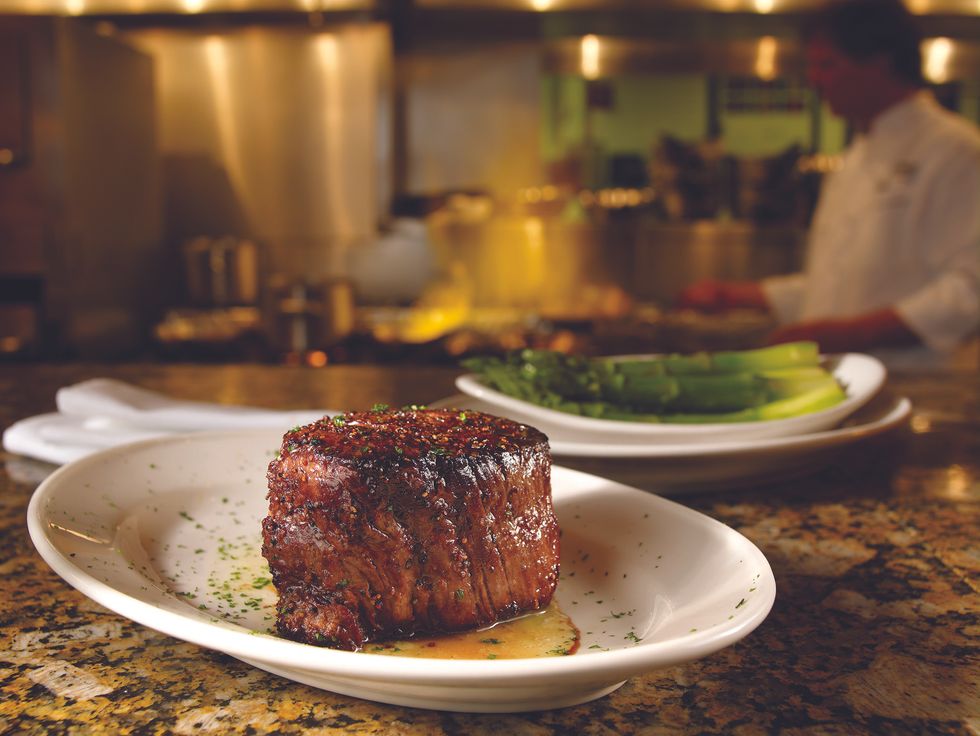 A filet at Pappas Bros. Steakhouse
Get your steak knives ready for a top-notch Downtown steakhouse dinner of three luscious courses including salad or gumbo, two different steaks or King salmon, plus dessert. Go for the Key lime pie! Reservations required ($55).
Relish Restaurant & Bar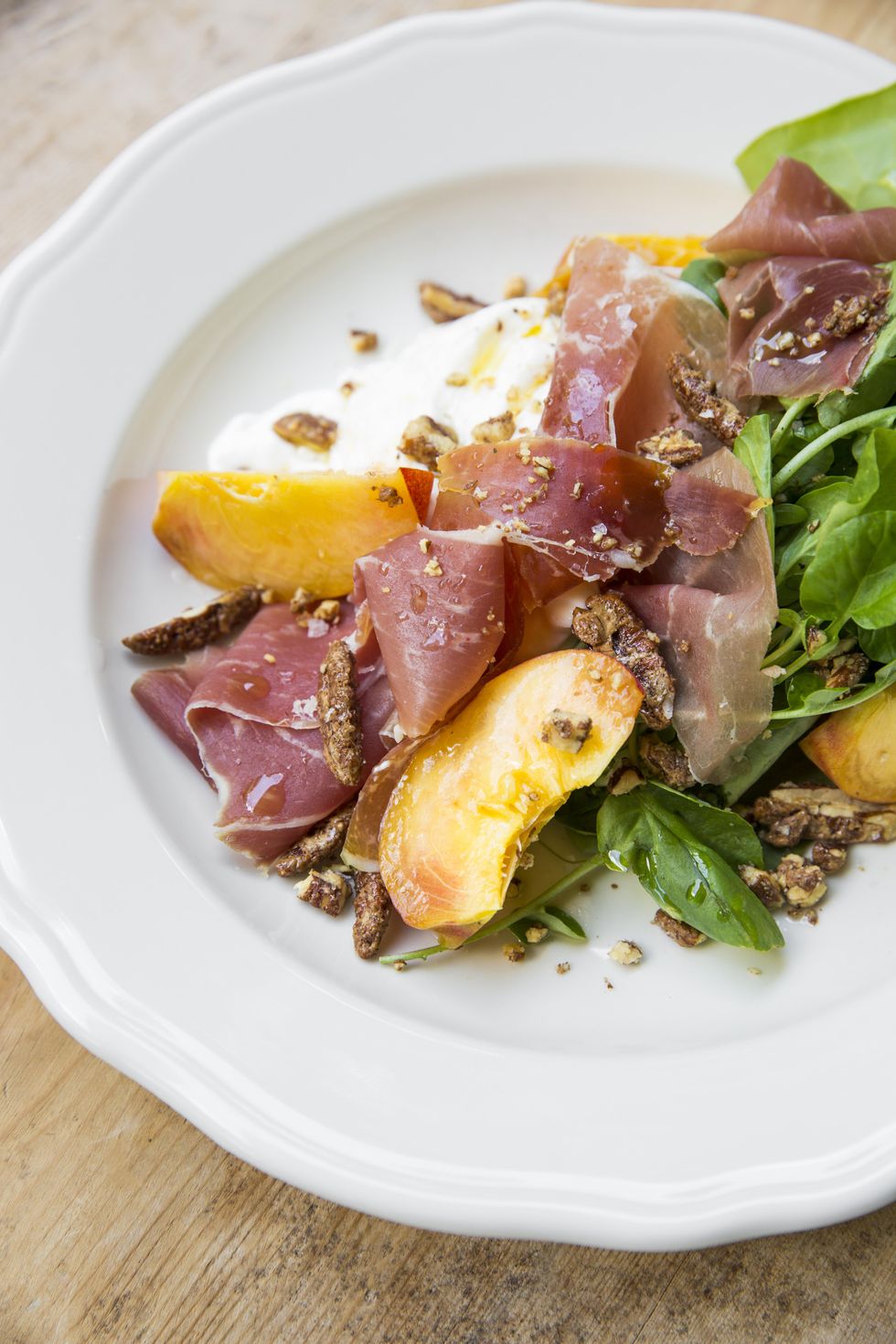 Burrata salad at Relish (photo by Julie Soefer)
This River Oaks haunt is doing up dinner in three courses ($39). Try the burrata and melon, steak frites, and the extraordinary Bulleit bourbon cake.
Songkran Thai Kitchen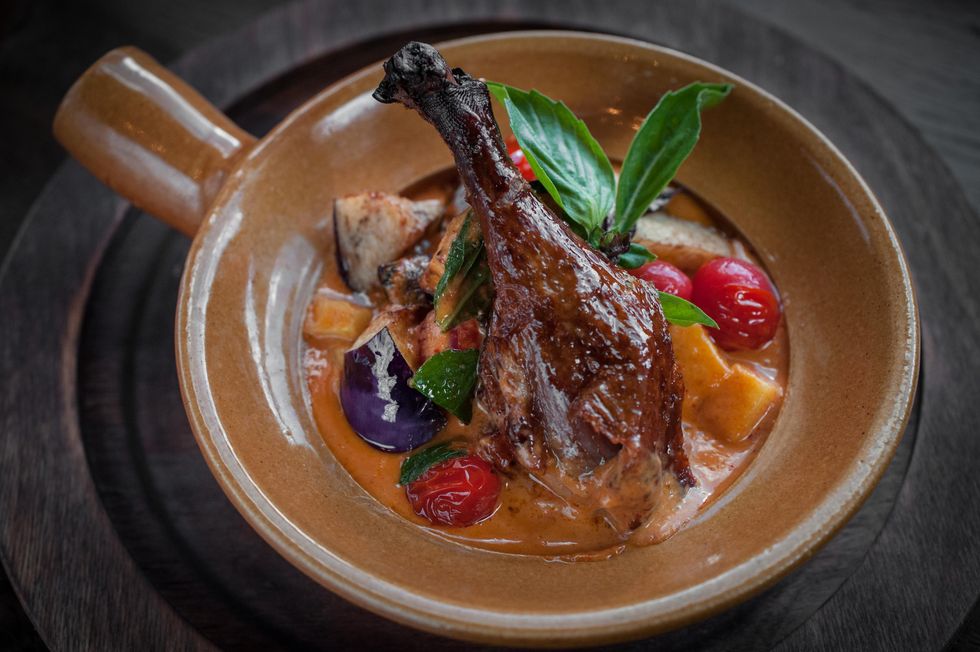 Kang Phet Ped Yang at Songkran Thai Restaurant
On the two-course lunch, consider Wagyu braised short ribs in curry or shrimp drunken noodles among other selections. Exotic desserts include lychee and jackfruit crème brulee with vanilla rolls. Dinner and take-out are other options.
Toro Toro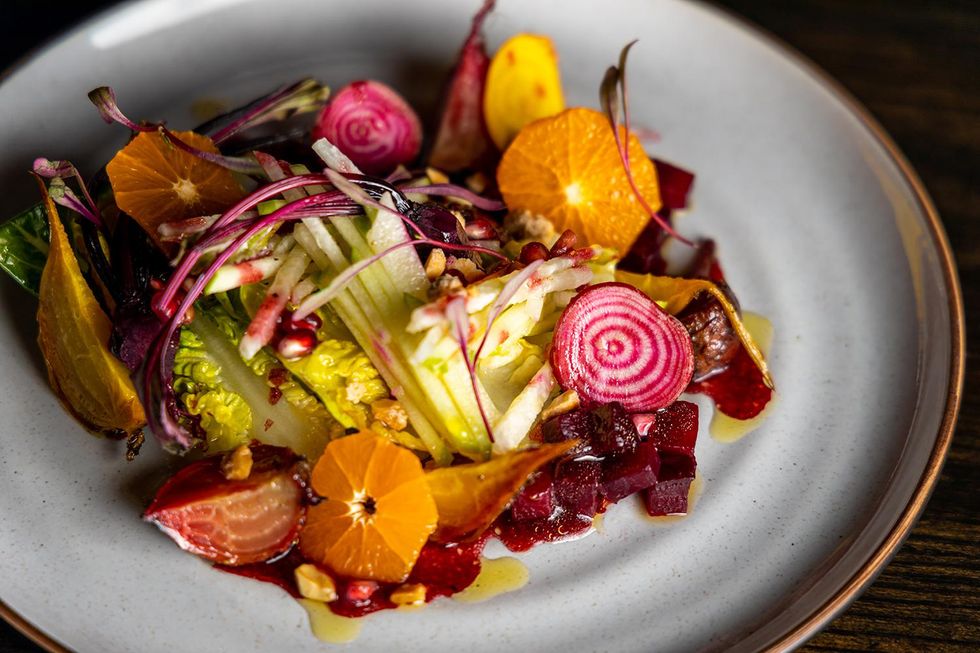 Ensalada de Noche Buena at Toro Toro
Here's your chance to dine at the luxurious Four Seasons hotel at a discount. This Latin-inspired steakhouse will have a two-course lunch and three-course dinner on offer. Anticipate dishes such as ceviche; achiote-marinated salmon and Peruvian classic lomo saltado.
Urbe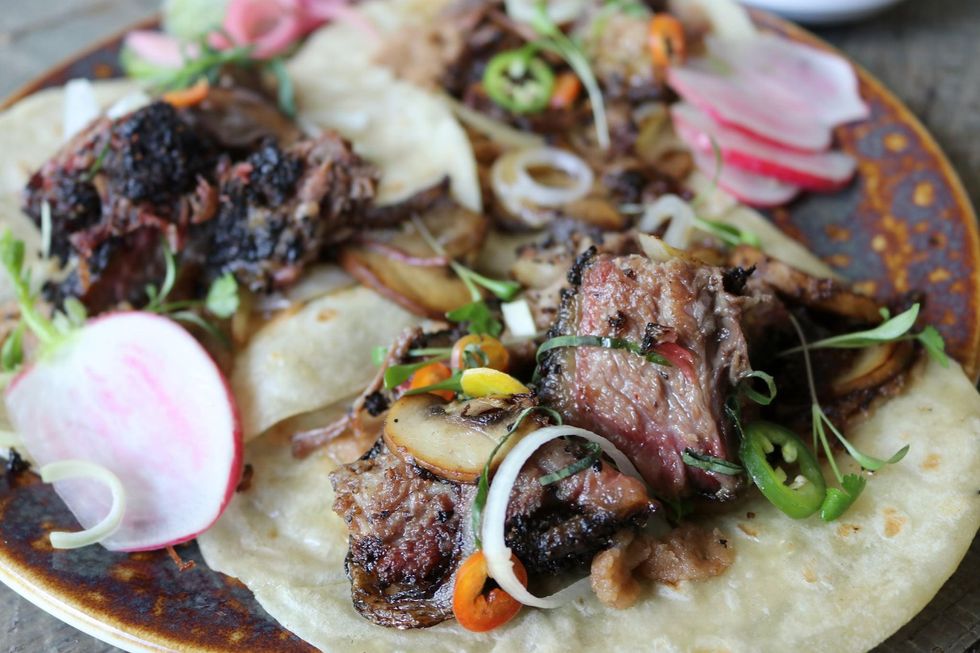 Fajitas at Urbe
Hugo Ortega's casual Mexican joint in Uptown Park will serve a three-course, menu and a two-course lunch. Choose from seven lunch entrees including a huarache topped with carnitas, chicken or vegetable enchiladas, tacos al pastor, and shrimp tostadas. Dinner features seven starters, three entree options and three dessert choices.
Xin Chao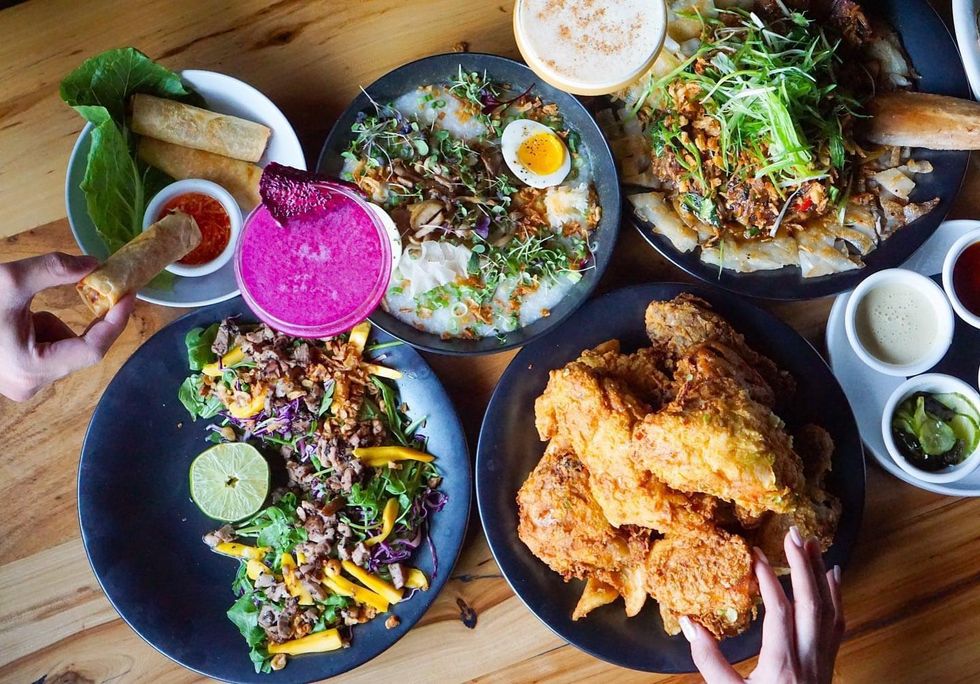 A spread at Xin Chao
In the Heights area, award-winning chef Christine Ha and team offer a three-course dinner with an optional four-course menu. Anticipate Wagyu meatballs; green mango salad (vegan); grilled pork chop with rice, and fun desserts including Rubbish pie.
Food