International Male
A young, dynamic entrepreneur risks everything to bring great global design to Houston.
Phoebe Rourke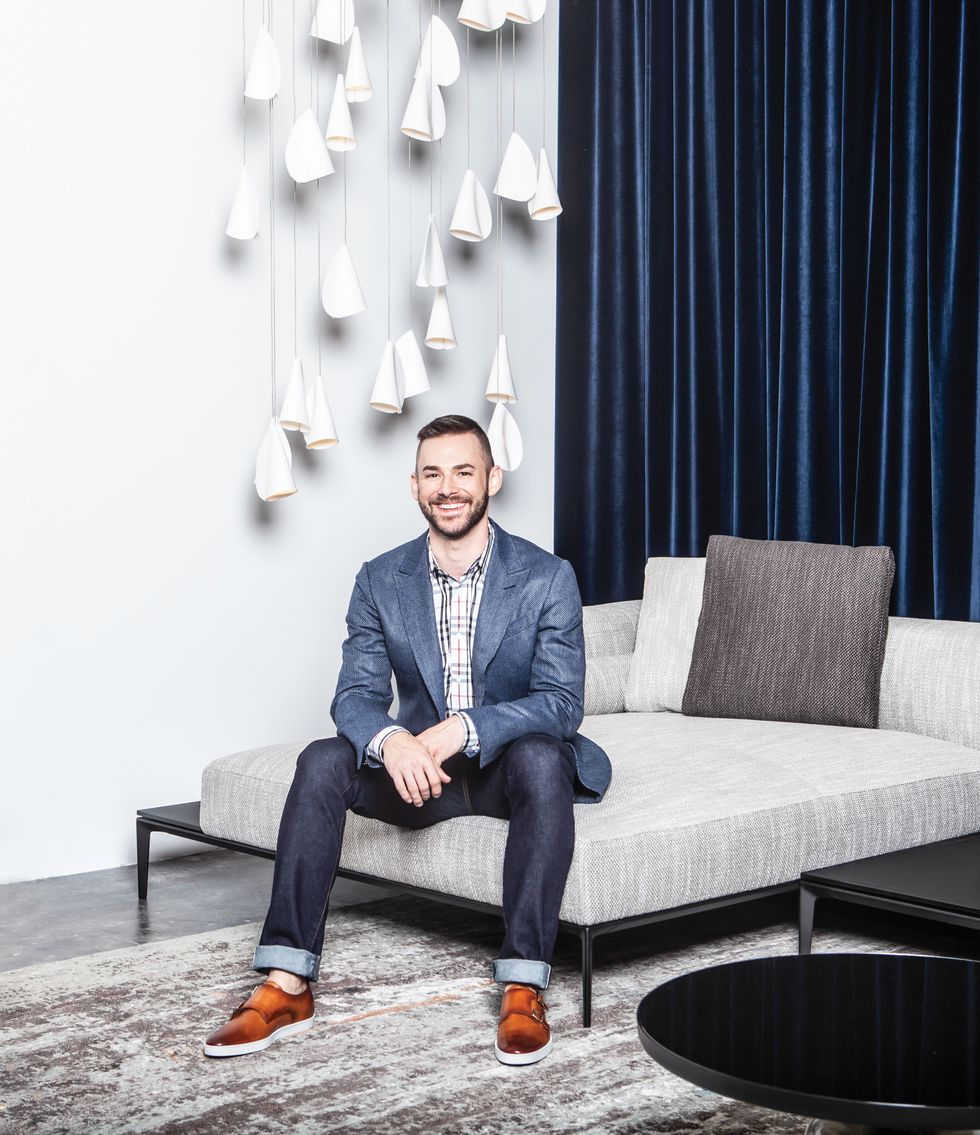 Adam Cook's keen eye for decorative furnishings and lighting paired with a quiet, embracing charm allowed him to quickly climb the ranks of the showroom world, from the floor at Knoll and Internum to sales and marketing director at Roche Bobois. He stepped out on his own with his Shop Called Shop showroom at the Houston Decorative Center earlier this year, and this month brings Shop to the Texas Contemporary Art Fair, Oct. 10-13.
---
White walls and a minimal interior set the stage for his imported Italian brands to shine. The gallery-esque approach is nothing new to European sensibilities — but for Houston, it's a shift from the other multi-line showrooms. "I am bringing something fresh," says Cook, 32. "And I feel like in some ways, I don't fit in at the Dec Center at all — and I kind of like that."  
New inventory purchased during Milan's Salone fair hits the showroom floor this month. And the line that sparked Cook's dream to open his own store — the Berlin- and Vancouver-based brand Bocci, known for its glass-bubble chandeliers — also has new products to tout, including the new line of "stem" floor lamps and suspended-bar fixtures. "When I first started talking with [Bocci], I didn't even really have the resources to do it," says Cook. "The plan was to sell my house so I would have some money, and then open the showroom. I asked them to just believe me."  
Bocci indeed took a leap of faith and signed with Cook, whose line list now includes items from Walter K, hand-woven rugs from Nepal, and Scandinavian-style furniture with Japanese influences from Vancouver-based Bensen.
"I'm excited to show brands I don't think have ever really been displayed properly or proudly represented in Houston."
Style+Culture