This Weekend: International Piano-Playing Bros Take On 'Abstract' Concerto with the Houston Symphony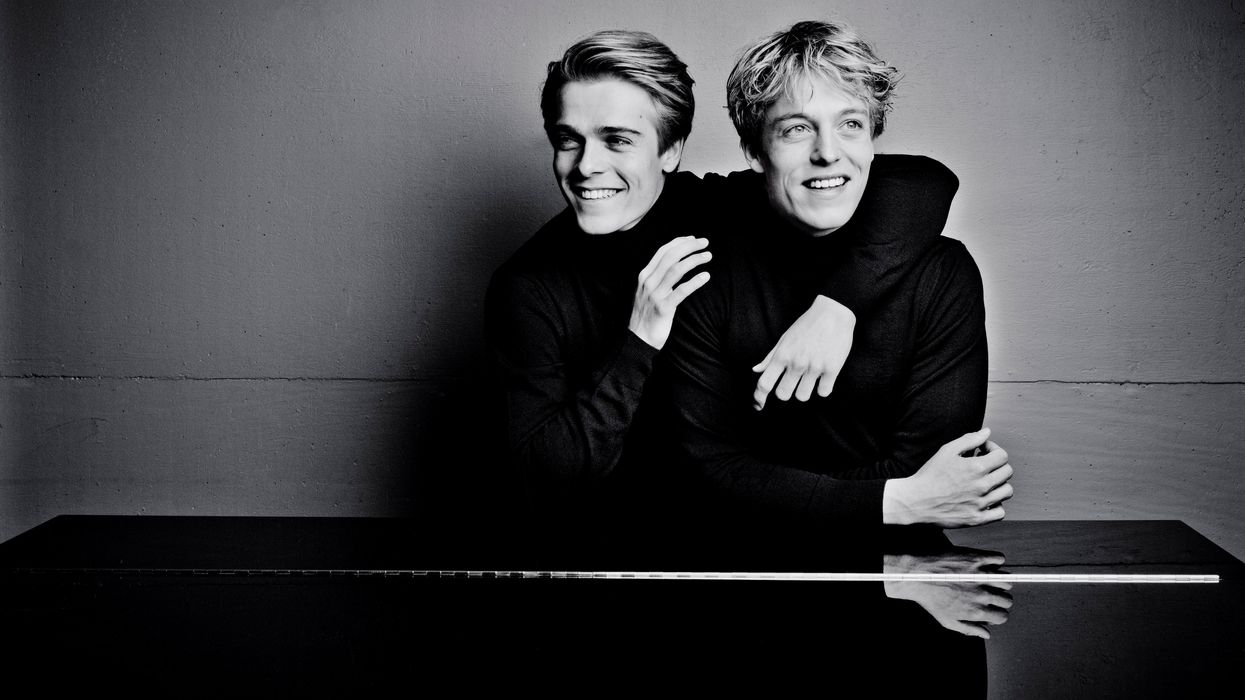 THE HOUSTON SYMPHONY'S Songs of the Earth Festival comes to a close this weekend with what might be the most creatively interwoven concert program in the series, featuring Toshio Hosokawa's Autumn Wind for Shakuhachi and Orchestra; Debussy's 1905 majestic symphonic work, La Mer (The Sea); and Tōru Takemitsu's concerto for two pianos and orchestra Quotation of Dream. The concerto is performed by the Dutch piano-duo brothers Lucas and Arthur Jussen, who will bring a bit of star power to Houston. The concerts take place Feb. 17-19 at Jones Hall.
---
Lucas, who turns 30 this month, and younger brother Arthur, 26, received their first piano lessons in their native town of Hilversum, as children were invited to perform for Dutch Queen Beatrix, and are now one of the most critically acclaimed performers of works for four-hand piano and two pianos.
Recording exclusively for Deutsche Grammophon since 2010, they've released award-winning albums of Bach, Mozart, Schubert and Rachmaninoff, as well as music by various modern and contemporary Dutch composers on their excellent 2022 album Dutch Masters. Together they are the ideal duo to realize Takemitsu's Quotation of Dream, a composition HSO music director Juraj Valčuha describes as "some kind of discussion between silence and music, dream and reality."
"That's a beautiful description of the piece," says Arthur of Valčuha's interpretation, adding that while Takemitsu's score is "very strict and mathematical," the resulting music sounds quite open and free.
"The way we prepared it was very different from preparing Schubert or Rachmaninoff," says Lucas, who confirms counting the piece's constantly changing meters and "abstract" notes was a challenge at first, but one the brothers were able to master. "You start to play just trusting your gut feeling," explains Lucas. "And that's how it should be. This piece should be played in a romantic and sensitive way."
"You have to play it as if it's a memory of a dream or an imagination of something you remember," says Arthur.
And like moments remembered from a dream, Takemitsu incorporates several immediately recognizable quotations from Debussy's La Mer throughout the concerto, along with other excerpts of works he composed while inspired by the sea. Takemitsu, who died in 1996, compared these quotations to glimpses of hills and lakes surrounding the borders of a Japanese garden. Debussy too had a deep interest in and respect for Japanese culture, and upon completing La Mer, chose Hokusai's dramatic woodblock print The Great Wave off Kanagawa as the image for its printed score.
Lucas and Arthur Jussen (photo by Marco Borggreve)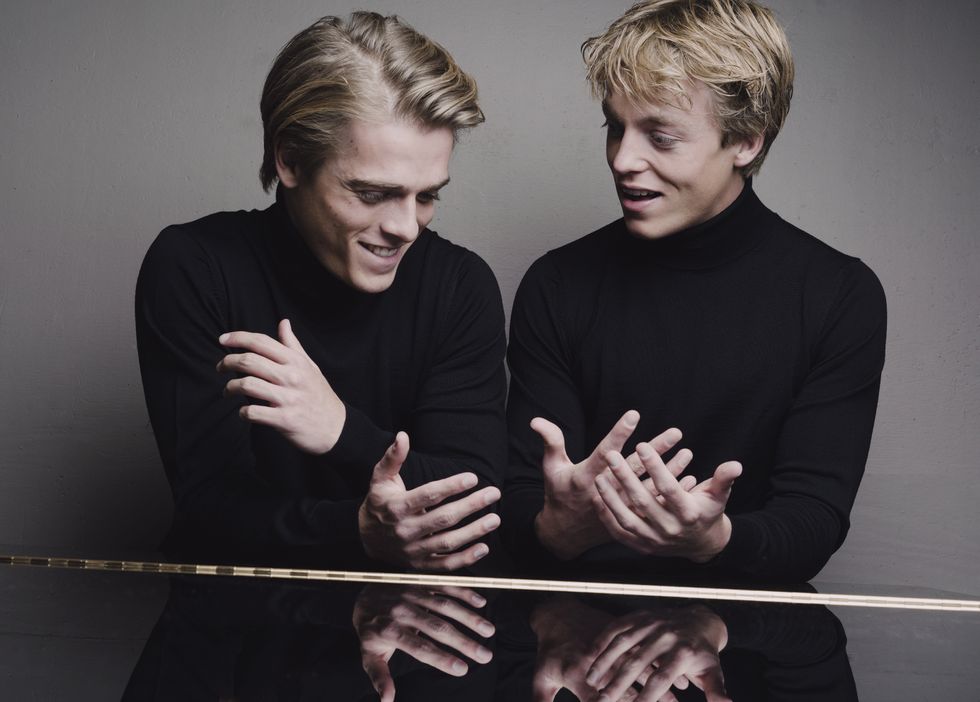 Lucas and Arthur Jussen (photo by Marco Borggreve)
This weekend will be the first time the Jussen brothers have performed Quotation of Dream for the public. Given the fact that they're brothers, and seem to share a telepathic rapport while playing, can they sense when a performance is going especially well?
"Sometimes you have those types of concerts where you feel everything is going very naturally and the music is flowing," says Lucas. "It's very strange. That doesn't always have to do with preparation, or how well you've practiced." While maintaining a busy schedule of concert appearances across the globe can feel like trying to surf Hokusai's great wave, Lucas and Arthur are adept at keeping it all in perspective. "We love to play the piano, but there are also other things in life that we appreciate very much," says Arthur, who acknowledges eating healthy and getting enough sleep is not always possible given the demands of constant touring. Making time for sports, the music of Ray Charles, James Brown, and Stevie Wonder, and "a good glass of wine with people you love" are just a few things that help them maintain their equilibrium.
"It's important to keep the fun alive," says Arthur of life on the road with his brother. "We are very happy we can do this together, and that we can share those beautiful moments, and those moments when your luggage doesn't arrive, have a good laugh and enjoy a beer after the concert. It keeps you sane."
Art + Entertainment