Tomorrow: A Secret Pop-Up Farmer's Market Is Offering Free Produce!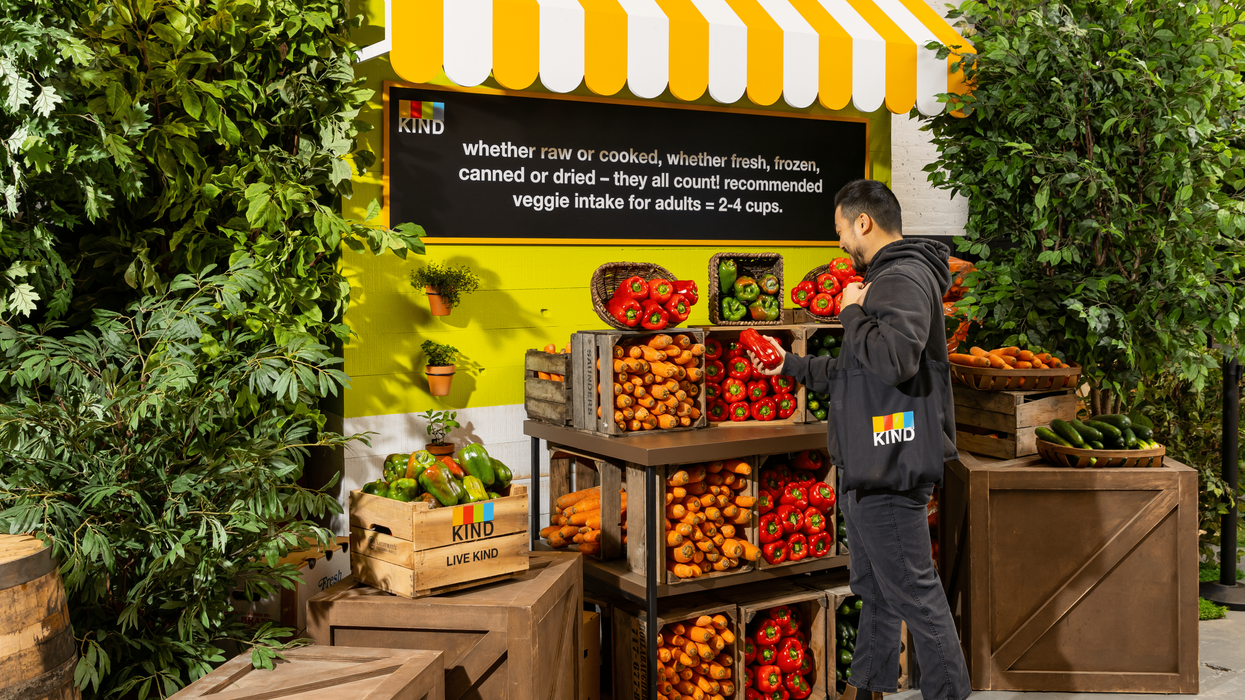 A BELOVED SNACK brand is being extra kind by bringing its first — free! — Secret Farmers Market to M-K-T Heights this Saturday. Houstonians will have a chance to fill up their baskets with fresh whole foods including veggies, fruits, nuts and grains on a first come, first served basis March 11 from 9am-3pm.
---
This is the second year that KIND Snacks, a company committed to providing people with both nutrient-dense products and the nutrition education, has hosted the pop-up in New York — but the first time in Houston. It is part of an initiative to raise awareness about Americans' low intake of healthy foods, including fruits, vegetables and nuts.
KIND promises the markets are packed with "surprise and delightful" secrets to unlock while learning about the company's longstanding nutrition commitment through an experiential, interactive and educational experience. Unlike an open air market, at Houston's M-K-T in the Heights neighborhood, upon opening the hidden door, visitors will be transported into its Secret KIND Farmers Market, where they can shop fresh, whole ingredients free-of-charge.
According to a KIND spokesperson, 88 percent of Americans do not eat enough fruits and vegetables. With its farmers market pop-ups, KIND is aiming to spotlight one of the nation's biggest nutrition problems. Closer to home, recently the CDC reported nearly half of Texas kids don't eat their vegetables. Worse, instead of eating fruits, more kids are slurping sugar-packed drinks. Here's your chance to bring them along and get in on the fun!
Food