Latin Spring
The biennial Latino Art Now! conference arrives in Houston, delivering timely and transformative art exhibits across the city.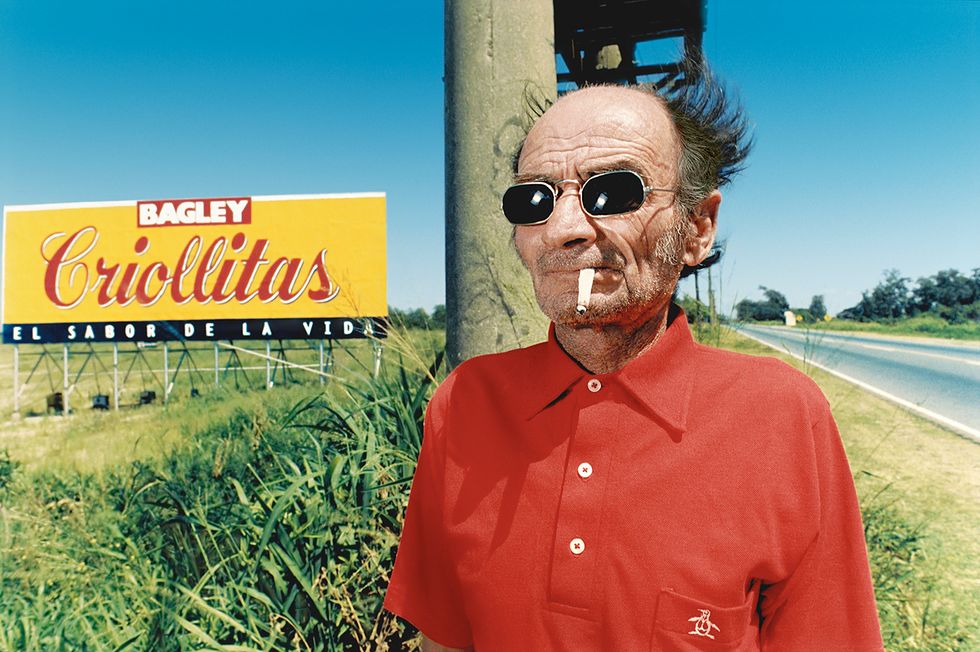 From inside looking out, it's probably close to noon, judging by the intensity of the light. There are no shadows, and the neighborhood feels eerily still. Seen through the rusty bars of a weathered window frame, its pink paint faded and flaking, a red minivan passes by, and an ice cream truck sits parked across the street, its hand-painted signage en inglés. This mysterious street scene is actually a fresco painted by San Antonio artist Ana Fernandez, who will show at Jonathan Hopson gallery as part of the sixth biennial Latino Art Now! conference April 4-6 at UH. 
---
Presented by the Inter-University Program for Latino Research (IUPLR) and the Center for Mexican American Studies at UH, the traveling conference brings together scholars, artists and activists to discuss the evolution of Latino art across several generations, and the challenges Latinos face in this moment in history. In conjunction with Latino Art Now!, more than 20 galleries and museums across Houston are mounting exhibits of work by local and visiting Latino artists for SOLA, which stands for Spring of Latino Art. "We want to show people the breadth of Latino art," says IUPLR Executive Director Pamela Quiroz. "It encompasses abstract expressionism, murals, impressionism, pop art and mixed media. And it's reflecting a largely American experience." 
It makes total sense that the sixth biennial Latino Art Now! Conference takes place this year in Houston, the most ethnically diverse city in the country, with a population that is (according to last census) nearly half Latino. While the majority of that population is Mexican, the city's Latino creative community is pan-ethnic, representing cultural practices from all over Central and South America and the Caribbean. "The places we (Latinos) are coming from are very vast," says Debra Barrera, the creative director of Jonathan Hopson gallery, whose family is Mexican, going back several generations. "You will hear the word comunidad for people of Latino descent, but there are very specific cultures within it."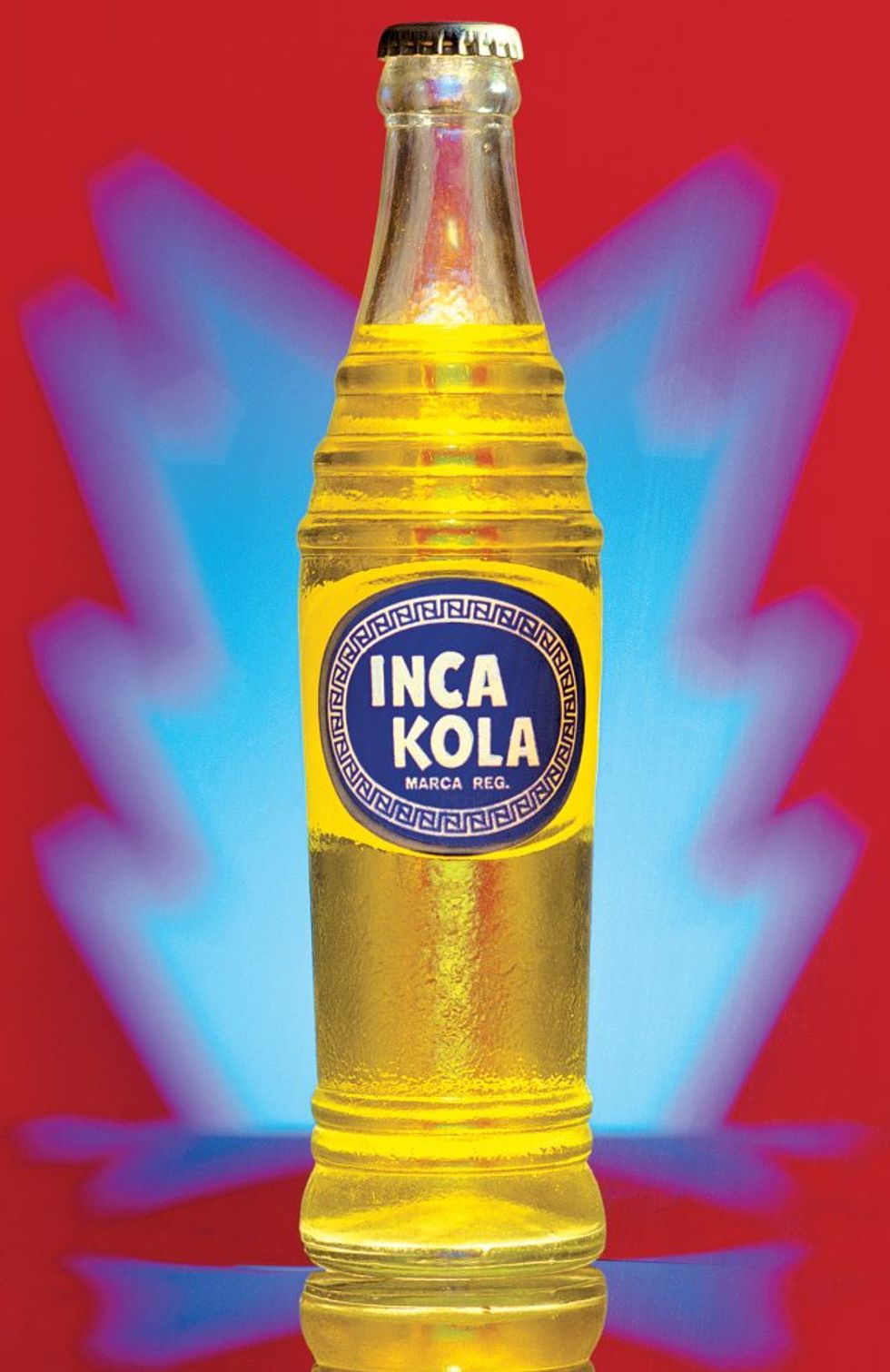 'Inka Kola,' also by López
For SOLA, Barrera has paired Fernandez with interdisciplinary artist Francis Almendárez, whose mother emigrated from El Salvador to the U.S., to explore how identity and ancestral history shape the living spaces we call "home." The show's title, Nuestro Hogar (through April 28, Jonathan Hopson), is Spanish for "our home." "Ana is really diving back into art history, with her frescos of taquerias and Mexican houses, while Francis is really trying to break tradition," says Barrera, who is wary of labeling artists according to their ethnic background. "I think diversity in curation and understanding where someone is coming from is really important. We need presence, and need to show the community our stories are valid. But first and foremost is the work." 
As the nation's diverse Latino population continues to grow, the language used to describe Latin Americans is evolving to empower those who find themselves marginalized within a minority. Salvadorian-born photographer Moe Penders, who came to Houston in 2009 at the age of 20, prefers the gender-neutral term "Latinx," and uses "they" as a singular pronoun instead of "he" or "she." Penders' SOLA show Volver (March 30-April 28, Space HL) is similarly uncompromising, as it explores death and familial grief in the aftermath of the Salvadoran Civil War. 
Other notable SOLA shows include Photography at its Limits at the Houston Center for Photography (March 15-April 28), featuring works by Marcos López, Joiri Minaya and Oscar Muñoz. A phantasmagoria of lenticular prints and blown-glass sculptures by brothers Einar and Jamex de la Torre is on view at Nicole Longnecker Gallery (April 6-May 11), and MFAH presents Between Play and Grief: Selections from the Latino-American Collection (March 16-Sept. 8).  
"I'm just overwhelmed," says Quiroz when asked about the response from local art and cultural organizations to Latino Art Now! and the accompanying SOLA exhibits. "Without all of these groups participating, voluntarily, it wouldn't be what it is." And though she describes herself as "a cynical sociologist" in a time when walls, not bridges, both literally and metaphorically, are touted as the response to rapid change, political upheaval and humanitarian crises, she believes Latino Art Now! has the potential to open people's eyes and minds. 
"I am always optimistic," says Quiroz. "I hope by the end of May, we will have moved the needle a little bit."
AT TOP: 'Criollitas' by Marcos López
Art+Culture