This Weekend: Exclusive Warehouse Sale Touts High-End Art, Designer Bags — and a Speakeasy-Style Bar
Michael Anthony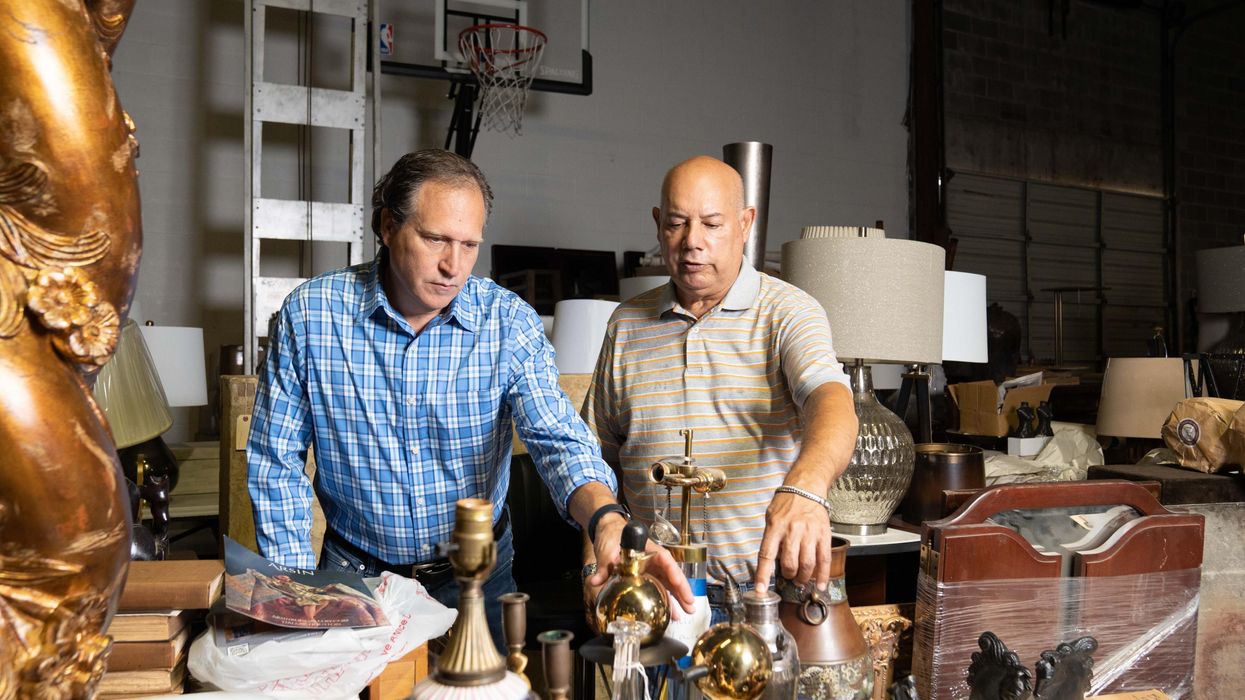 AN ECLECTIC MIX of high-end furniture, art, jewelry, rugs and more awaits inside a sprawling Sawyer Yards warehouse.
---
This weekend, venerable antique and auction house Lewis & Maese opens the doors of its longtime home to the public for a massive liquidation sale. Co-owner David Lewis decided that the inventory — accumulated from estate sales and the like over the past 25 years — would not be moved to Lewis & Maese's new Spring Branch location, which hosts its first auction this Sunday. "It just made sense to clean out our own house and start afresh without moving," he says. Instead, fabulous finds, ranging from iron chandeliers and dining-room sets to stacks of coffee-table books and quirky conversation pieces like a seven-foot statue of Darth Vader, are on sale for 30 to 70 percent off.
A grand opening event takes place on Saturday from 11am until 8pm. Guests can expect live music and complimentary drinks — which will be nice to sip as they wind their way through the warehouse, but may be best enjoyed in the speakeasy-style lounge in the back. There's a whole room dedicated to rugs, and another to fine art created by living artists. Meanwhile, vignettes with cushy club chairs and funky accent pieces are set up throughout the 26,000-square-foot space, and cases at the front tout certified designer bags and jewelry.
Lewis points out that there may be some priceless finds waiting to be discovered — or, perhaps, some pricey ones to be purchased for a steal. For example, a giant painting in the style of Botero hangs at the entrance, and while all signs point to it being the real deal by the Colombian master artist, it has not been through an authentication process, and the price tag remains low. In the past, Lewis & Maese has offered items such as a Harry Bertoia bronze that was later resold at 10 times the price, an an antique Chinese scroll that was eventually valued at more than $1 million.
The sale, dubbed The Sale at Sawyer, will be open daily — except for Wednesdays, when the team will restock and reorganize the showroom — through January.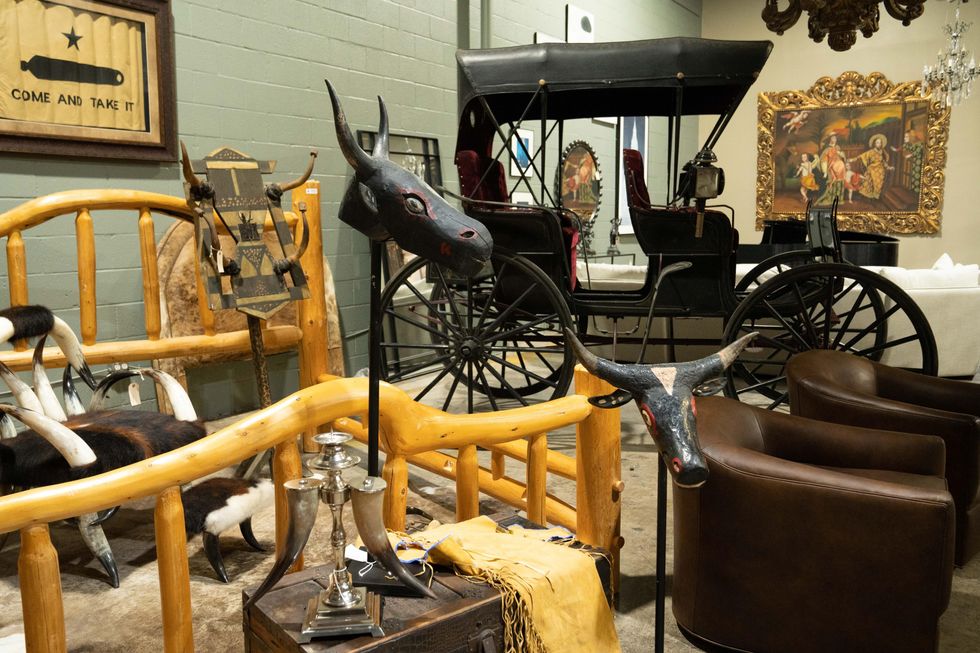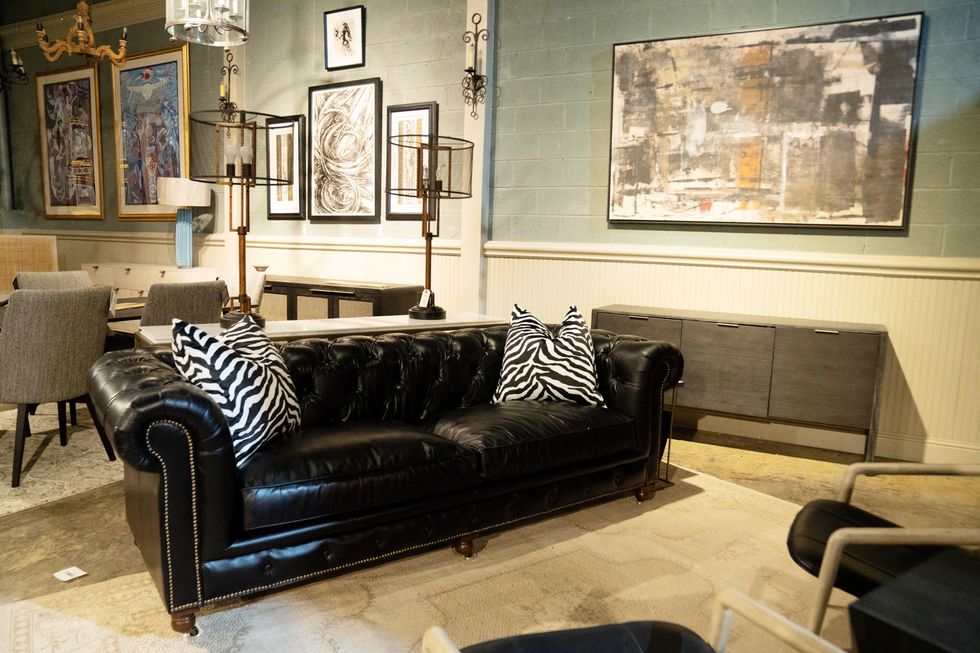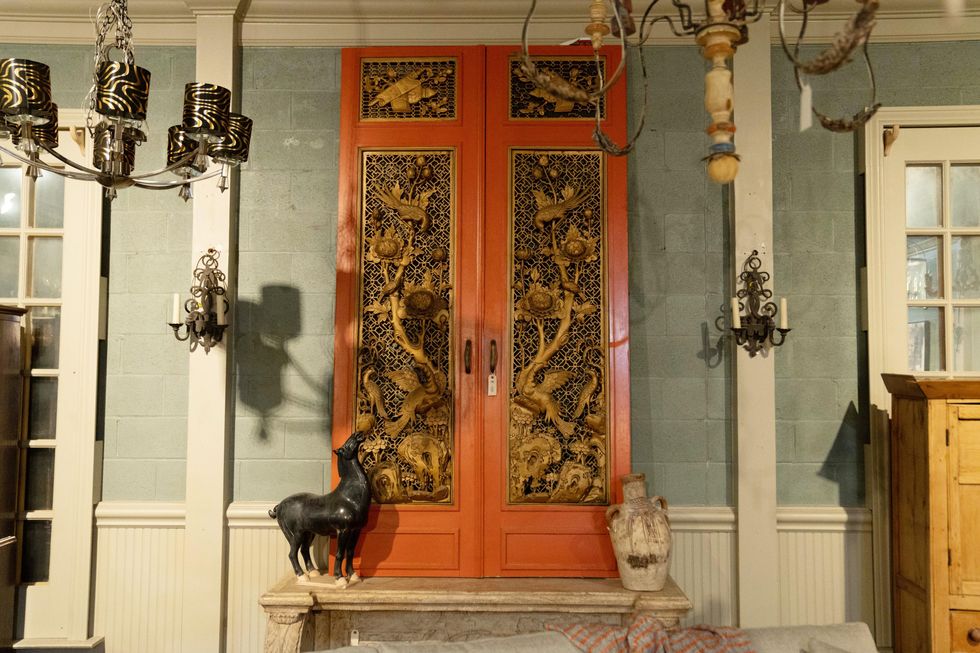 Art + Entertainment