With a River Oaks Location of Her Super-Clean Salon Set to Open Next Week, Maryam Naderi Is Nailing It!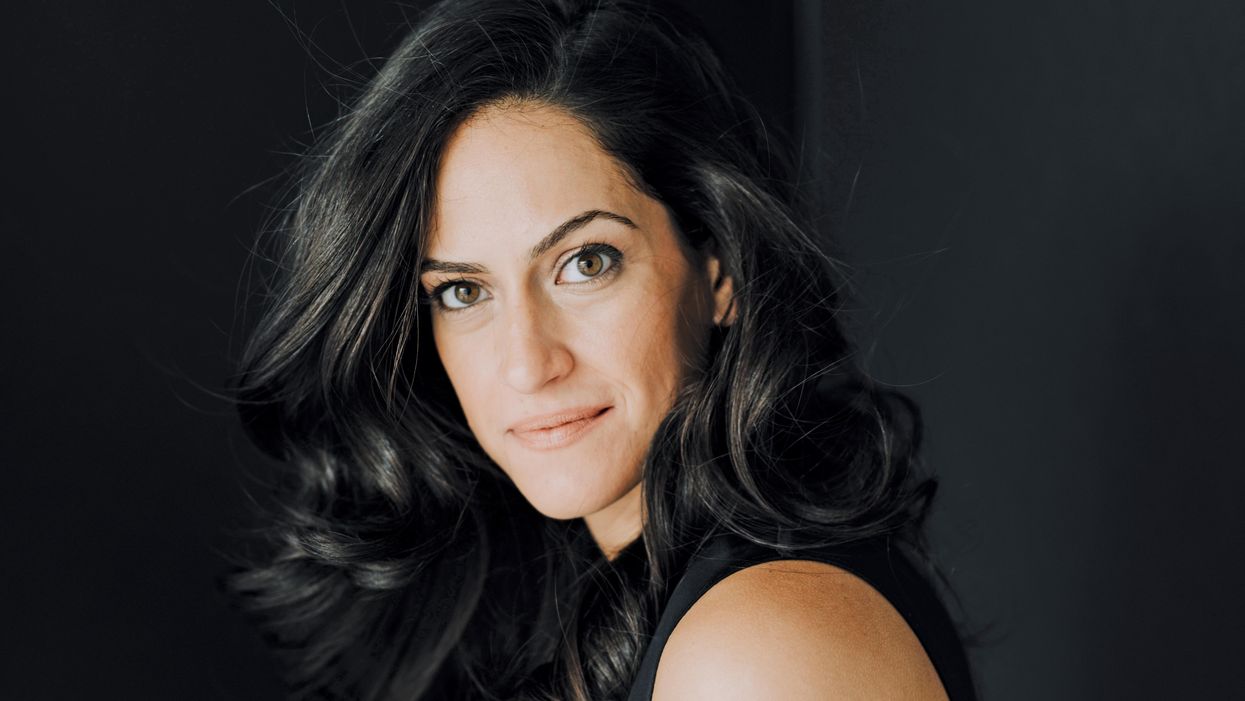 BOASTING CLEAN PRACTICES and high safety standards, Maryam Naderi's Paloma Beauty is expanding, even after a year of countless industry-wide closures. Her newest location, next-door to DryBar on Kirby, is slated to open May 19, and will coincide with the closure of her original salon on Post Oak; the ones in the Heights and inside Downtown's C. Baldwin Hotel remain open.
---
"Just in the last month alone, our sales have picked up tremendously," says the beautiful, engaging Naderi. "People are getting vaccinated and feel comfortable leaving the house and going back to work. People are resuming social activities, and they want to look good."
We circled up with the fab founder to find out what is behind her clean-beauty success.
Even before the pandemic, people have been seeking out "clean" beauty. What's the appeal? It's something that has gained a lot of traction on social media. So now more than ever, people want to know what's being put on their face or what is being used to remove their polish. For us, there are two components to clean beauty: The first is using products that are safe. We're not using any chemicals that are harmful. Secondly, and just as importantly, we provide a safe environment for our employees. … We really focus on ensuring that our team feels like they're in a safe, positive space, they're not overworked, and that for the work that they're doing they're happy with their paycheck.
Many salons and spas closed their doors for good in 2020. How did Paloma stay open? The fact that we built this business on the premise that we are a clean space worked out really well for us during the pandemic, when people became hyper-aware of cleanliness and sanitization. We had a lot of new customers as soon as we reopened last year that were saying to us, "I can't even imagine going to my old place anymore."
What'll set the new salon apart? That location will represent what I view as the future of the spa industry. We will offer nail, facial, waxing and body services. I think that the modern person … wants convenience, accessibility and affordability. My goal for our River Oaks location was always to make this space feel like you're going to your very fashionable aunt's apartment in Paris … comfortable but elegant, inviting and super clean. I think people are just going to want to be there just to be there, and then think to themselves, "Oh, I'm also getting a great manicure or facial or massage."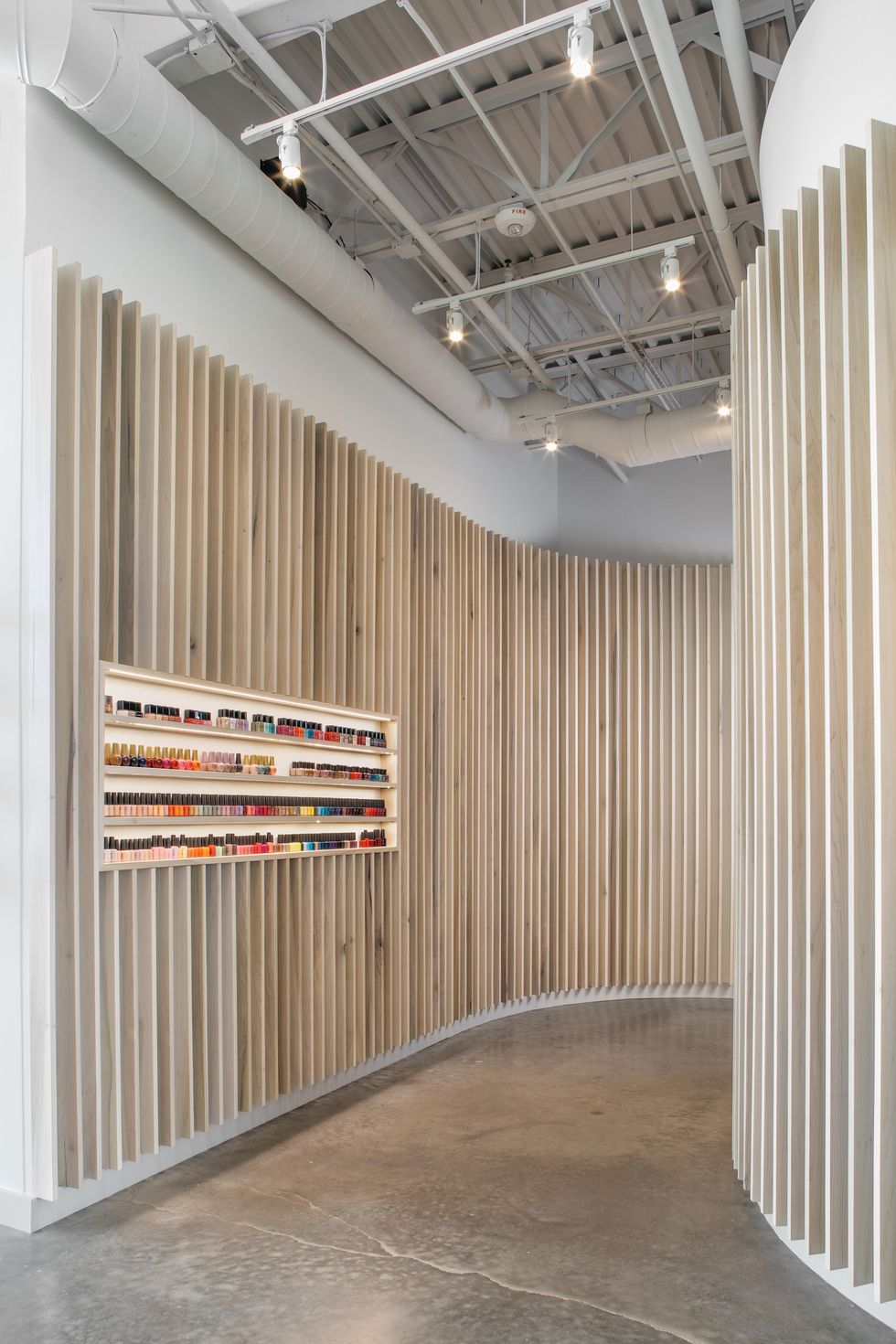 Maryam Naderi's Paloma Beauty salons are known for their minimalist-chic design scheme.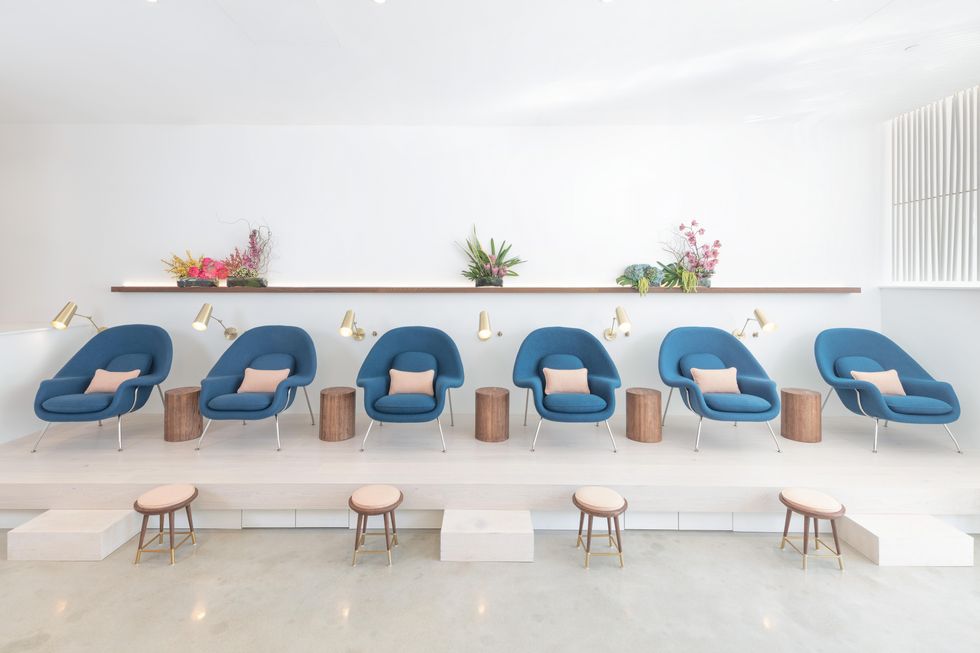 People + Places