Massage Moguls
After making millions in the energy biz, these Houston entrepreneurs are turning their attention to … your skin!
Jhane Hoang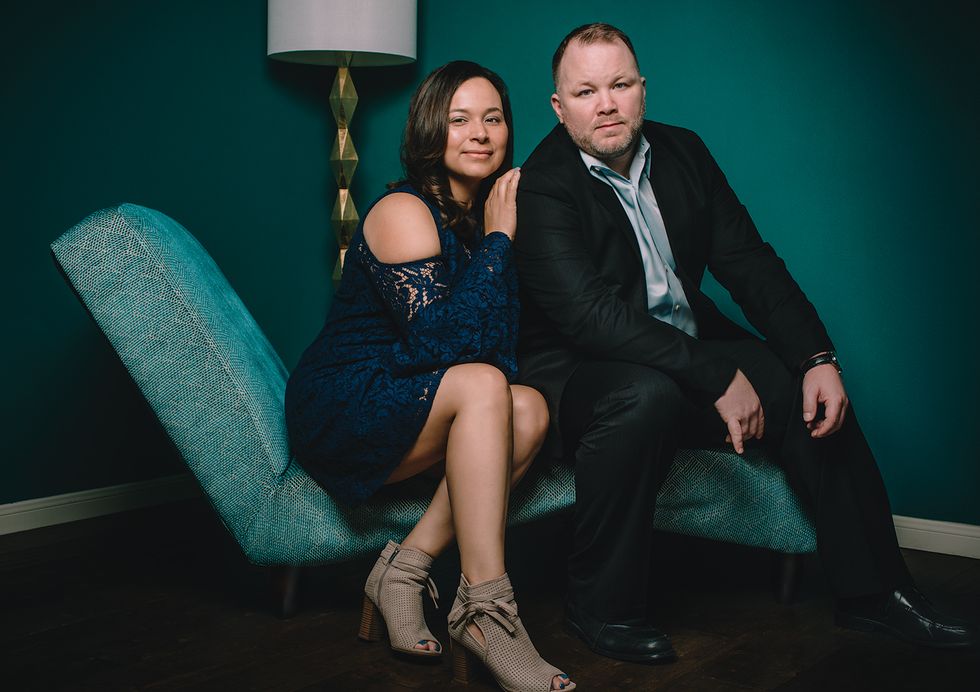 Sanctuary Spa in River Oaks may be the oldest day spa in the United States. "We were the first in Houston, and we believe possibly the United States, to offer hydrotherapy," says co-owner Paul Colgin. What distinguishes a "day spa" from a typical spa is the use of hydrotherapy baths as a key component in treatments. Water, it is believed, can heal.
---
Colgin, 42, is one-half of a power couple that has had a hand in a number of businesses around town that you may know; the other half is his wife, Sabrina, 36. The two met and married while working at a digital marketing company, but both business school grads — she, Wharton; he, UT — were restless and wanted to run something of their own. The obvious domain for Houston entrepreneurs? Energy.
The two were part of a seven-person crew of friends who founded Bounce Energy, parlaying a $500,000 initial investment in 2008 into a company that was sold to DirectEnergy in 2013 for $46 million. After, they focused their attention on … skin treatments?
"Sanctuary Spa was a family business," says Paul, who also runs Source Vitál Apothecary, another family business and the main supplier of treatment products to Sanctuary Spa. "In fact, Source Vitál was established in 1989 by my uncle [who used to run the spa] because he couldn't find the kinds of all-natural products his customers were asking for and that he felt would best serve his clients' needs."
Today, the spa offers a half-dozen specialized treatment rooms, for massage, hydrotherapy, facials and more, in a modest building on Shepherd. In keeping with the times, there is a meditation room for relaxing after your treatment; walls slide to make rooms larger to accommodate couples. "The idea is you can walk in here and immediately be transported to another place," says Sabrina, who is responsible for the day-to-day operations and who promises that she tests all the spa services herself personally. (As the mother of two children under 10, she can attest that the treatments are a big stress release.)
In a city of numerous high-end spas, the close relationship with Source Vitál is Sanctuary's secret weapon. "We have the opportunity to do something no one else can do: personalize products to your specific skin," says Paul. At the spa, customers can customize a unique take-home facial serum. Much like putting together a cocktail, there is a base ingredient with added botanicals and oils. "Our specialty is products made out of seaweeds — many of which we get from France —and these ingredients, rich in chlorella and other phytonutrients, are magnificent for the skin," says Paul.
If you haven't heard much about Source Vitál, that is about to change — and not just because the Colgins are also co-owners of Austin-based marketing/PR firm Wellington Group. Paul is looking to open a dedicated Source Vitál retail store soon. Plus, the couple has their eye toward a second Sanctuary location in the next year or so. But this entrepreneurial pair is wary of scaling up too big, too soon.
"We want each of our clients to know that their treatment, whether a hydrotherapeutic bath, a facial or a massage, has been customized exactly for them," says Sabrina. "To do that well, we need to listen to our clients, to have a close personal relationship with them and get to know them. That's why we take our time to get to know them as people and not just as clients." ν
Business+Innovation