Touting Never-Before-Seen Objects from Its Founders Own Collection, the Menil Opens Andean Exhibit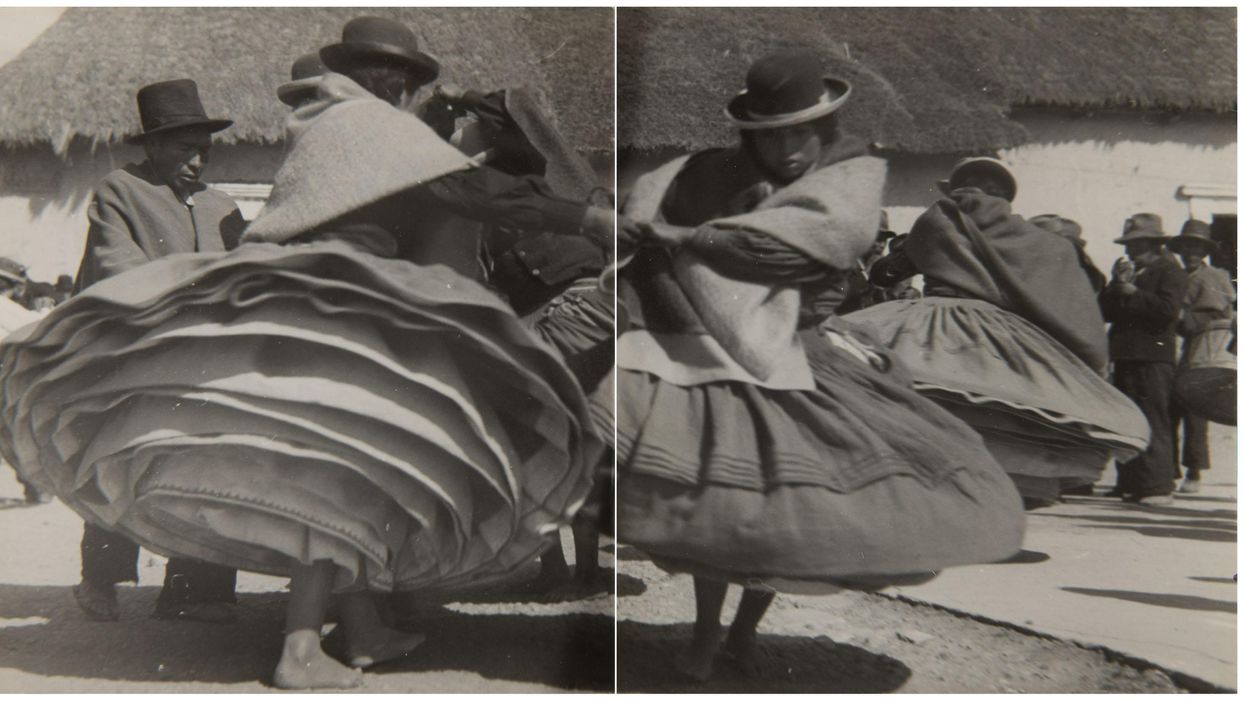 A NEW EXHIBITION opening today at the Menil Collection showcases more than 40 objects from different moments of Andean history. Enchanted: Visual Histories of the Central Andes runs through Nov. 14 and is composed of works from both the museum's expansive collections and works on loan from the Museum of International Folk Art in Santa Fe, New Mexico.
---
The 40 works, which include polychrome ceramic vessels of the Nazca culture, important textiles from the Wari and Chimú civilizations, elaborately embroidered esclavinas (short capes) and monteras (hats) worn during religious festivals in Peru, and a selection gelatin silver photographic prints by Pierre Verger taken between 1939 and 1945 that highlight the costumes, dances and dramatic moments that take place during religious festivals in Peru, highlight the important visual aspects of Andean culture. The exhibition also coincides fittingly with the 200th anniversary this year of Peru's independence.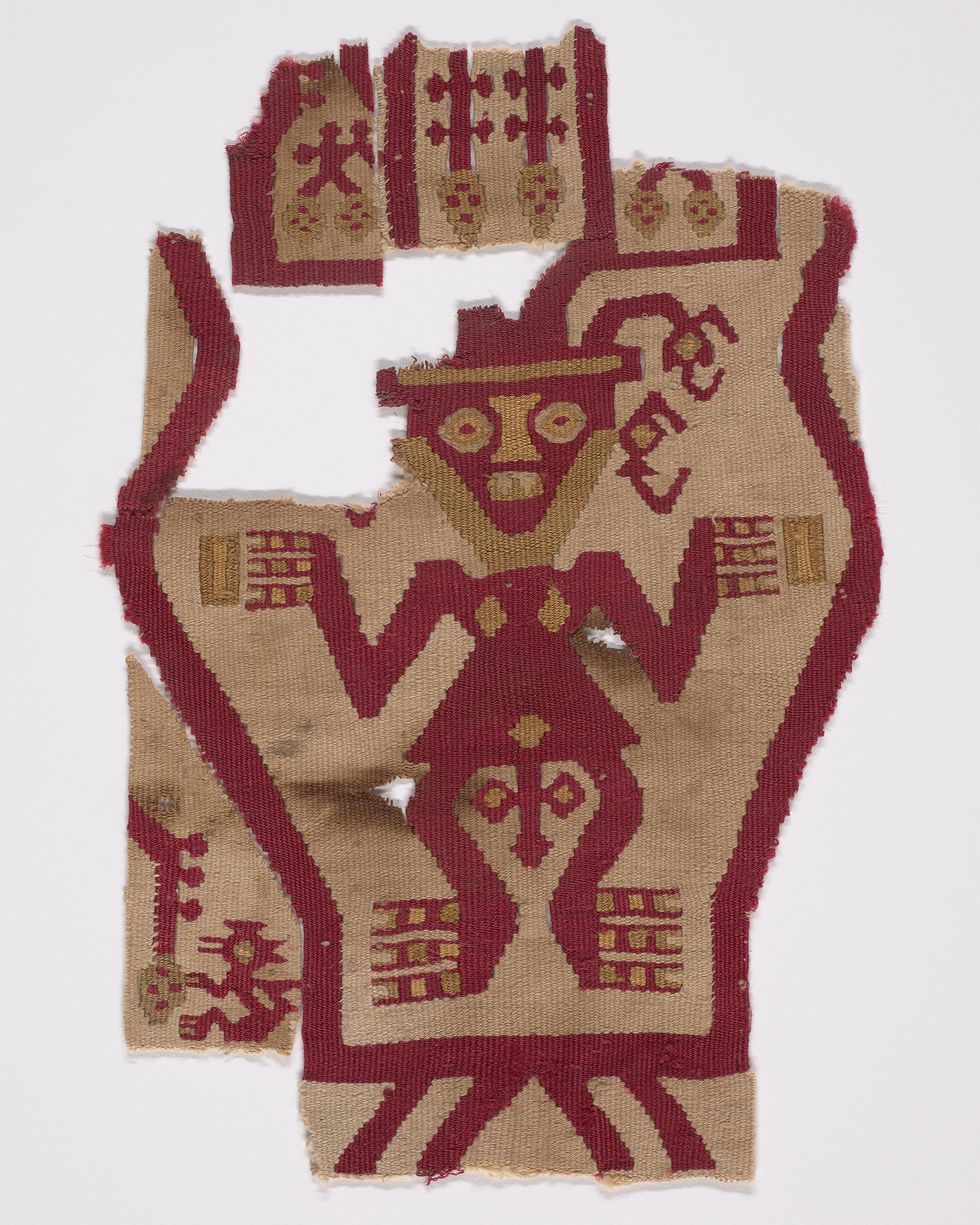 Textile Fragment Depicting Male Figure, Plants, and Monkeys, ca. 1400–1460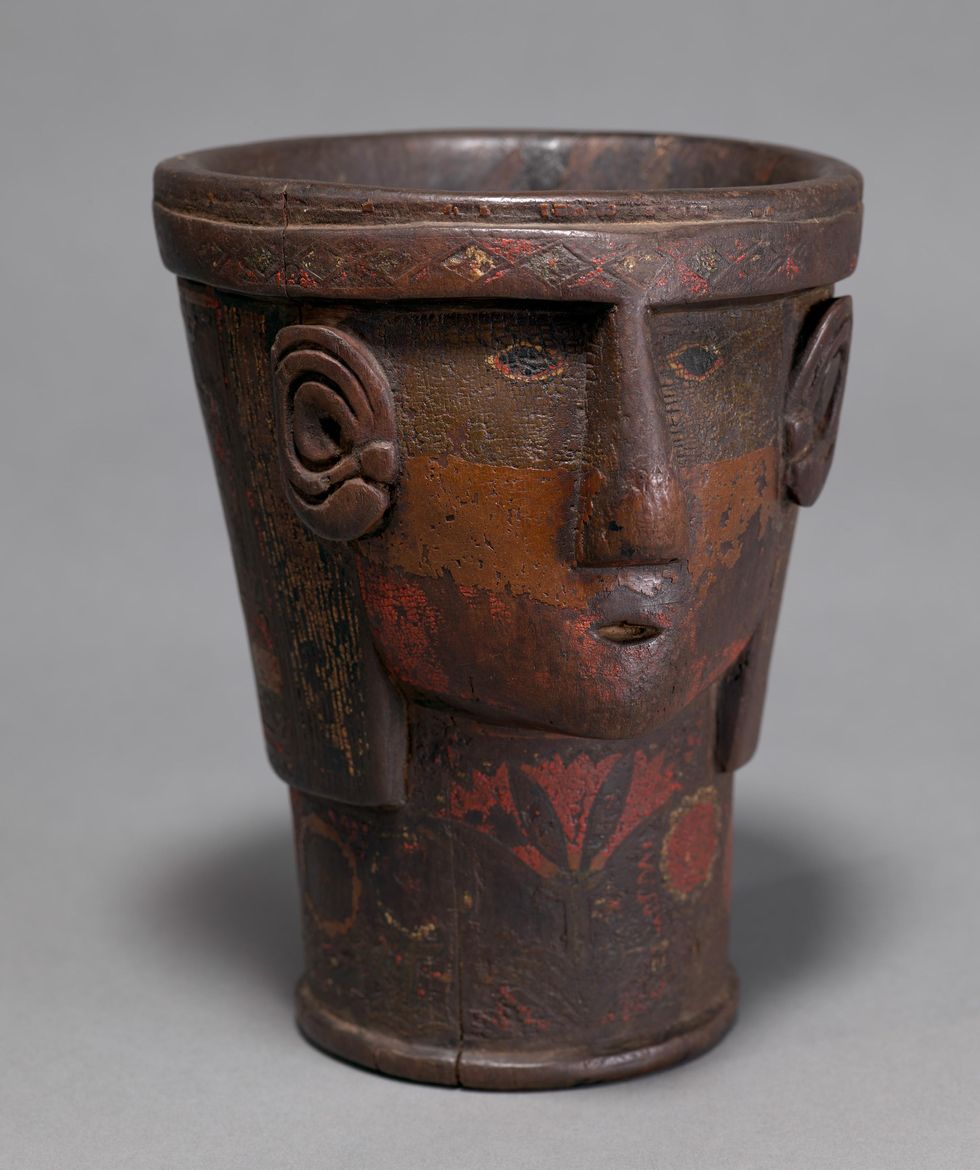 Drinking Cup (Kero) in the Form of Head, Possibly Representing a Person from the Forest (Anti or Chuncho), late 15th–18th century
"Photographer Pierre Verger's travels through the Andes in the 1940s were made possible, in part, thanks to the financial support of John and Dominique de Menil," said Rebecca Rabinow, director of the Menil Collection of the museum's founders, in a statement. "The two portfolios of gelatin silver prints that he gave the couple at the time have never before been exhibited, which prompted Menil Curator of Collections Paul R. Davis to study the photographs along with related material in the collection."
Highlights of the artwork included in the exhibition include three blue-and-yellow macaw feather panels from the Wari culture, textile fragments from the 10th-15th centuries, polychrome ceramic vessels from the Nazca and Moche cultures, a group of colonial-era painted keros (wood cups) form the 16th-18th century, and an 18th century painting of the Virgin of Bethlehem — one of the patron saints of Cuzco, Peru. The exhibition will be accompanied by an online publication with multimedia features and essays.
"This project led me to explore the museum's permanent collection of Andean art more deeply and how it connects to the Menil's rich institutional history," added Paul R. Davis, curator of collections at the Menil Collection. "After meeting Verger by chance in 1941 while visiting Buenos Aires, Argentina, John and Dominique de Menil formed relationships with some of the leading scholars on the Andes and assembled a unique collection of objects from that area. The Menil is pleased to share these artworks in Enchanted, accompanied by a robust online publication."
Art + Entertainment