Mickey Gilley, Superstar Musician and Impresario Whose Honkytonk Launched '80s Country Craze, Dies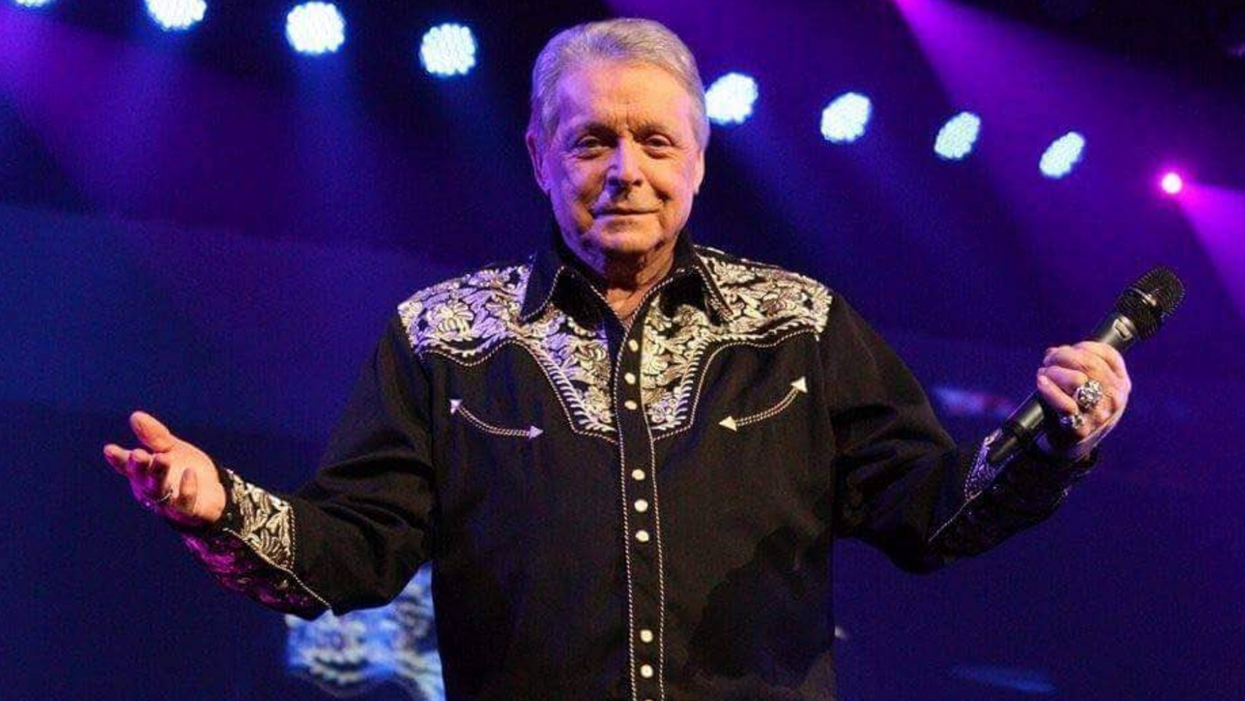 COUNTRY MUSIC SUPERSTAR Mickey Gilley, whose eponymous Houston area mega-honkytonk was the backdrop of Urban Cowboy and at the center of the global blue-jeans-and-mechanical-bull phenom of the 1980s, has died at age 86, according to news reports. The blues-tinged crooner and ivory tickler had 39 top-ten country hits, 17 of which were number-ones such as "Don't the Girls All Get Prettier at Closing Time" and his cover of Ben E. King's "Stand by Me."
Gilley, who spoke in the past with CityBook and the CityBook & Co. podcast, first came to the Houston area in the early '50s, to work for his then father-in-law in construction. It was only a few years later when one of his cousins — eventual Rock and Roll Hall of Famer Jerry Lee Lewis, with whom he grew up "banging at the piano" in the tiny town of Ferriday, La., he said — hit big with "Whole Lotta Shakin' Goin' On."
---
"I was making $1.25 an hour, and he comes in flashing all that money in his hands," Gilley said, "and I started thinking, 'Gee, if there's that much money in the music industry, I'm in the wrong business.'" Gilley and Lewis grew up with yet another future celeb in Ferriday, the reverend Jimmy Swaggart, also a cousin and an accomplished musician and best-selling gospel artist.
His journey to stardom really began in the Heights, with the never-expected-to-be-a-hit, "throwaway" flipside track, 1974's "Room Full of Roses," which became his first smash. "I went in to record the song 'She Called Me Baby All Night Long' in a little recording studio in the Heights, called Jonestown Recording Studio," he said. The song was meant to be a promotional ditty, to help market Gilley's then new Pasadena bar, with placement on local radio and hundreds of jukeboxes in Houston.
"When we finished [the recording]," Gilley continued, "the bass guitar player looked over at me and said, 'What are you going to do for the second song?'" Without forethought, Gilley recommended "Room Full of Roses," which his studio musicians had never heard of. He recalled listening to George Morgan's 1949 version of the song as a kid. The group quickly worked up an arrangement with Gilley leading the instrumentals with his distinctive, Delta-bluesy, gospel-tinged piano, which he learned as a child playing music with his talented kinfolks.
Just a few seconds into the first attempt at recording "Room Full of Roses," Gilley stopped cold, prompting confusion in the studio. "The bass guitar player — same guy — said, 'What'd you stop for?' I said, 'It's going to sound too much like my cousin Jerry Lee Lewis.' He said, 'Who cares. Nobody's ever gonna hear it!'"
When Gilley started shopping the 45 around to radio DJs in Houston, he found that folks gravitated to the B-side. "I kinda like the flower song," the country crooner recalls a disc jockey saying. "I thought, 'Are you kidding me?' He put in on, and it shot up the charts and outsold anything I'd ever recorded.
"When I listen to it now, and I look back on my career," Gilley said, "I realize why it had a little something that I didn't realize at the time. It was an honest recording. It was off the top of head, and I sang it like I'd sing it to an audience. It was believable."
With "Roses" in the mid-1970s, Gilley's career had finally taken off — and did it ever. Besides becoming quite familiar with making the Top Ten, Gilley would go on to win the Academy of Country Music's highest honor, "Entertainer of the Year," in 1976, and later become one of the top draws in Branson, Mo., for a good 20 years.
But for Houstonians, his greatest hit must have been running a honkytonk.
"I was very fortunate with the fact that my business partner installed a mechanical bull in Gilley's," he told the magazine, referencing the club he opened in Pasadena in 1971, and which became world-famous thanks to the 1980 John Travolta movie and the beer-drinking, boot-scooting gestalt it spawned. Ironically, Gilley hated the 1978 Esquire article by Aaron Latham, "The Ballad of the Urban Cowboy," that inspired the film, because he felt it "put down" country music.Gilley almost told Latham off, but a business partner cautioned him against it. "He said, 'Don't say anything bad about that article, because we might get a movie out of it, and they're looking at John Travolta to play the part,'" Gilley said. "When he said John Travolta, something snapped. He was just coming off Saturday Night Fever. I said we're going to have Country Night Fever."
Oh, and about that bull: Gilley thought installing a "rodeo training device" in a bar was a mistake at first but is happy enough that it "caught on." He regretted not expanding the Gilley's brand internationally at the time, although spin-offs still operate in Las Vegas, Dallas and two locations in Oklahoma. The O.G. shuttered in 1989 and was gutted in a fire the following year; the Pasadena Independent School District now owns the land.
Asked what he hoped his legacy would be, Gilley was the consummate performer, prioritizing giving his audience their money's worth above all. "I hope the people that have followed my career will say that I give everything I've got to make the music sound as close to my recordings as I possibly can," he said. "I hope they'll say that when I walk out on stage, I give 100 percent."
Art + Entertainment