This No. 1 Country Smash Was Recorded in the Heights! Here's the Rosy Story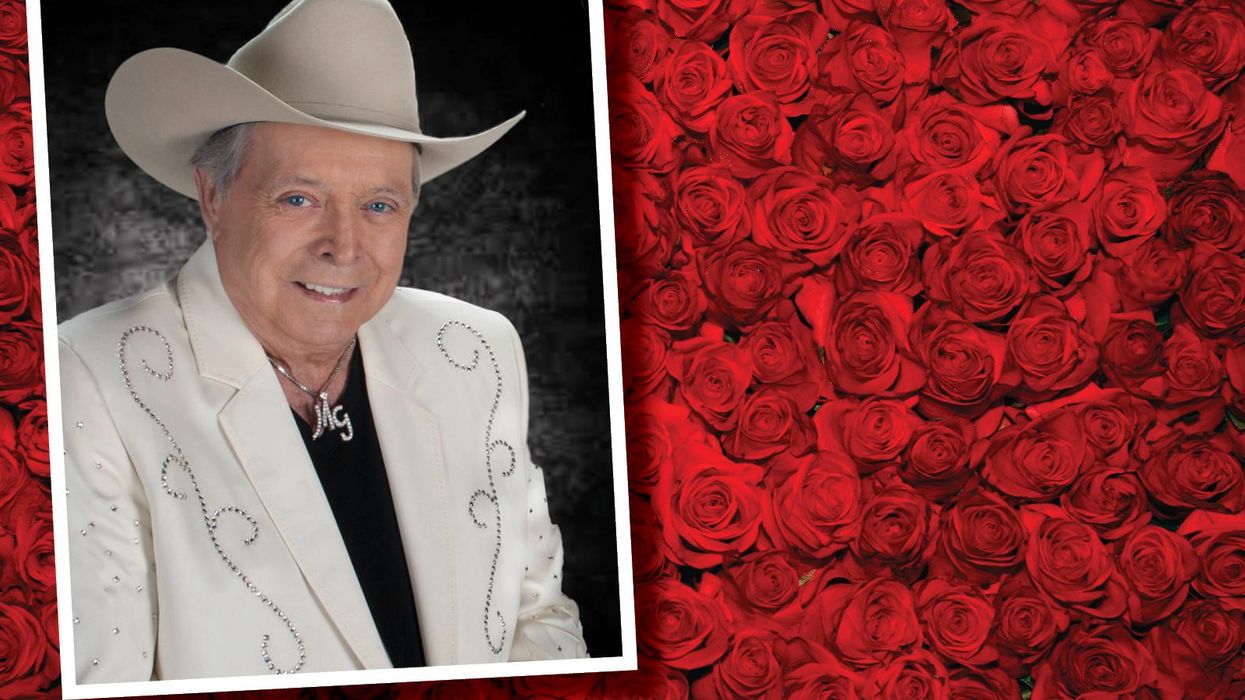 ONE OF HOUSTON'S most lauded musicians, country star and famous honkytonk impresario Mickey Gilley, scored his first big hit with a song tailormade for Valentine's Day. Never expected to be a hit, the "throwaway" flipside track, 1974's "Room Full of Roses," was recorded in The Heights, he says.
---
The song was the first number-one hit for Gilley, who would have a total of 17 number-ones in his storied career — which also included running the Houston-area honkytonk, Gilley's, that spawned both the Urban Cowboy movie and, subsequently, the country music craze of the 1980s. The musician, now 84, recounts the story of the smash hit that started it all, and almost never was, in a conversation on the CityBook & Co.podcast recently.
"I went in to record the song 'She Called Me Baby All Night Long' in a little recording studio in The Heights, called Jonestown Recording Studio," he recalls. The song was meant to be a promotional ditty, to help market Gilley's then new Pasadena bar, with placement on local radio and hundreds of jukeboxes in Houston.
"When we finished [the recording]," Gilley continues, "the bass guitar player looked over at me and said, 'What are you going to do for the second song?'" Old 45 records required songs on both the A and B sides, as music fans of a certain vintage will recall. "I said, 'I hadn't thought about that.' He said, 'Well, we need another song unless you want to put 'She Called Me Baby All Night Long' on both sides of this record."
Without forethought, Gilley recommended "Room Full of Roses," which his studio musicians had never heard of. He recalled listening to George Morgan's 1949 version of the song, written by Tim Spencer, as a kid. The group agreed and quickly worked up an arrangement with Gilley leading the instrumentals with his distinctive, Delta-bluesy, gospel-tinged piano, which he learned as a child playing music with his talented kin in the northeastern Louisiana town of Ferriday — including his first cousins Jerry Lee Lewis of "Great Balls of Fire" fame and the future reverend Jimmy Swaggart.
Just a few seconds into the first attempt at recording "Room Full of Roses," Gilley stopped cold, prompting confusion in the studio. "The bass guitar player — same guy — said, 'What'd you stop for?' I said, 'It's going to sound too much like my cousin Jerry Lee Lewis.' He said, 'Who cares. Nobody's ever gonna hear it!'"
When Gilley started shopping the 45 around to radio DJs in Houston, he found that folks gravitated to the B-side. "I kinda like the flower song," the country crooner recalls a disc jockey saying. "I thought, 'Are you kidding me? He put in on, and it shot up the charts and outsold anything I'd ever recorded."
Gilley is nostalgic now about the song, and knows now why it was destined to be a smash. "When I listen to it now, and I look back on my career, I realize why it had a little something that I didn't realize at the time," Gilley adds. "It was an honest recording. It was off the top of head, and I sang it like I'd sing it to an audience. It was believable."
The CityBook & Co. podcast is available here and on Amazon Music, Apple Podcasts, Google Podcasts and Spotify.
Art + Entertainment