Mid Main Doles Out 'Cowbell Rock,' Provocative Prints and Plenty of Drinks at Fun Block Party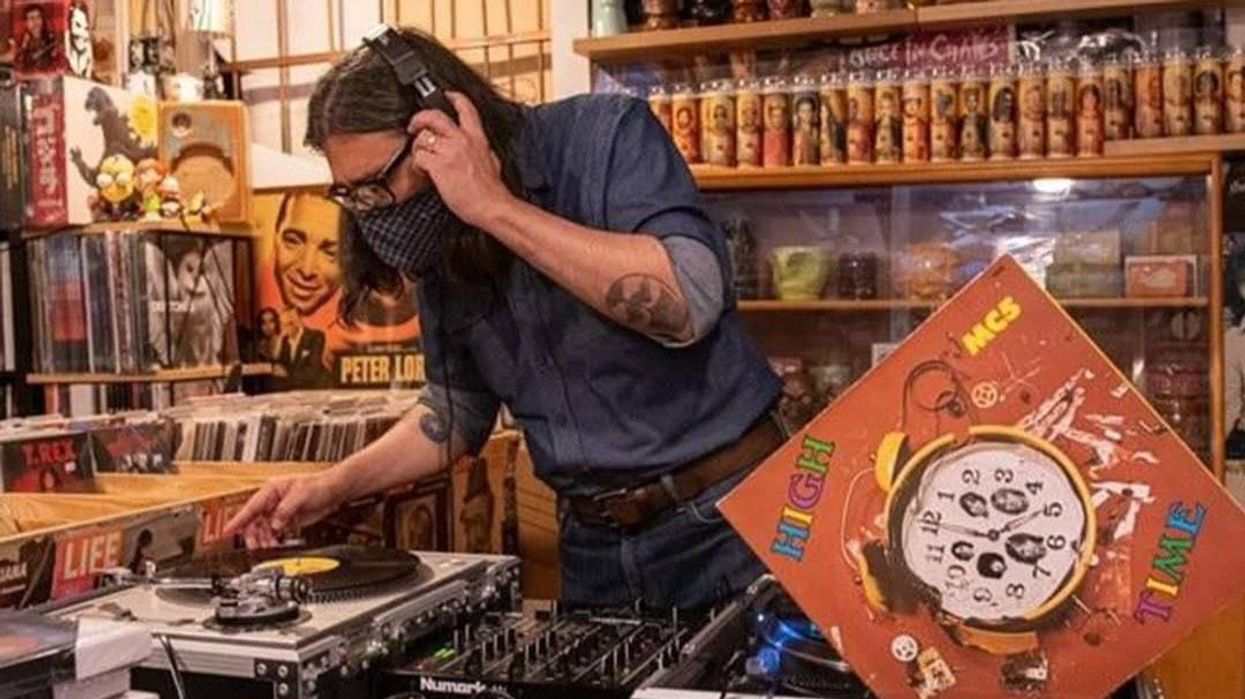 NEXT THURSDAY, SEPT. 1, businesses on Main Street near Alabama team up to present the Mid Main First Thursday Block Party, featuring a variety of unique vendors, live bands and DJs, and exhibitions by some of Houston's coolest visual artists. A $10 donation gives you wristband access to the entire party — including the Mid Main Courtyard, where revelers will enjoy drink specials and beverages compliments of Saint Arnold Brewing Company, Frankly Vodka and William Price Distilling Co. Proceeds from this month's block party will benefit the Buffalo Bayou Partnership.
---
Among Mid Main businesses participating in this month's block party is Sig's Lagoon, a true mecca for vinyl record freaks and location for an exhibition of prints by Houston artist and Burning Bones Press printmaking studio member Cristina Espi. The exhibit, provocatively titled At the Bottom of the Forest They Dwell, is curated by fellow printmaker and Burning Bones member Carlos Pozo, who juggles his career as an architect with recording and performing his own original industrial-inspired music and spinning 1970s "cowbell rock" as DJ Hot Rocks. Pozo will be DJing during this Thursday's reception for Espi.
"There's a sense of craft and time-commitment to Cristina's prints that is already pretty admirable before you even consider the detail," says Pozo. "Her dark imagery is in hard contrast to her as a person. I know skulls are not uncommon in printmaking, but there is a softness to the death imagery, an organic and swirling nature intertwined with the bones."
So for those readers born after 1980, what the heck is "cowbell rock"?
"I love 1970s rock," explains the 55-year-old Pozo. "Music of that era has a certain swagger, like Foghat, Humble Pie and the Rolling Stones' 'Honky Tonk Woman.'" Back in 2016, Pozo was inspired by the "dive-y atmosphere" of Shoeshine Charlie's Big Top Lounge to adopt the DJ Hot Rocks persona and create a set of music on vinyl meant to evoke an era of sweat stained denim and unwashed shaggy hair.
"I just like listening to these records out loud," says Pozo. "It gives me a thrill still comparable to being 12 and hearing Thin Lizzy for the first time."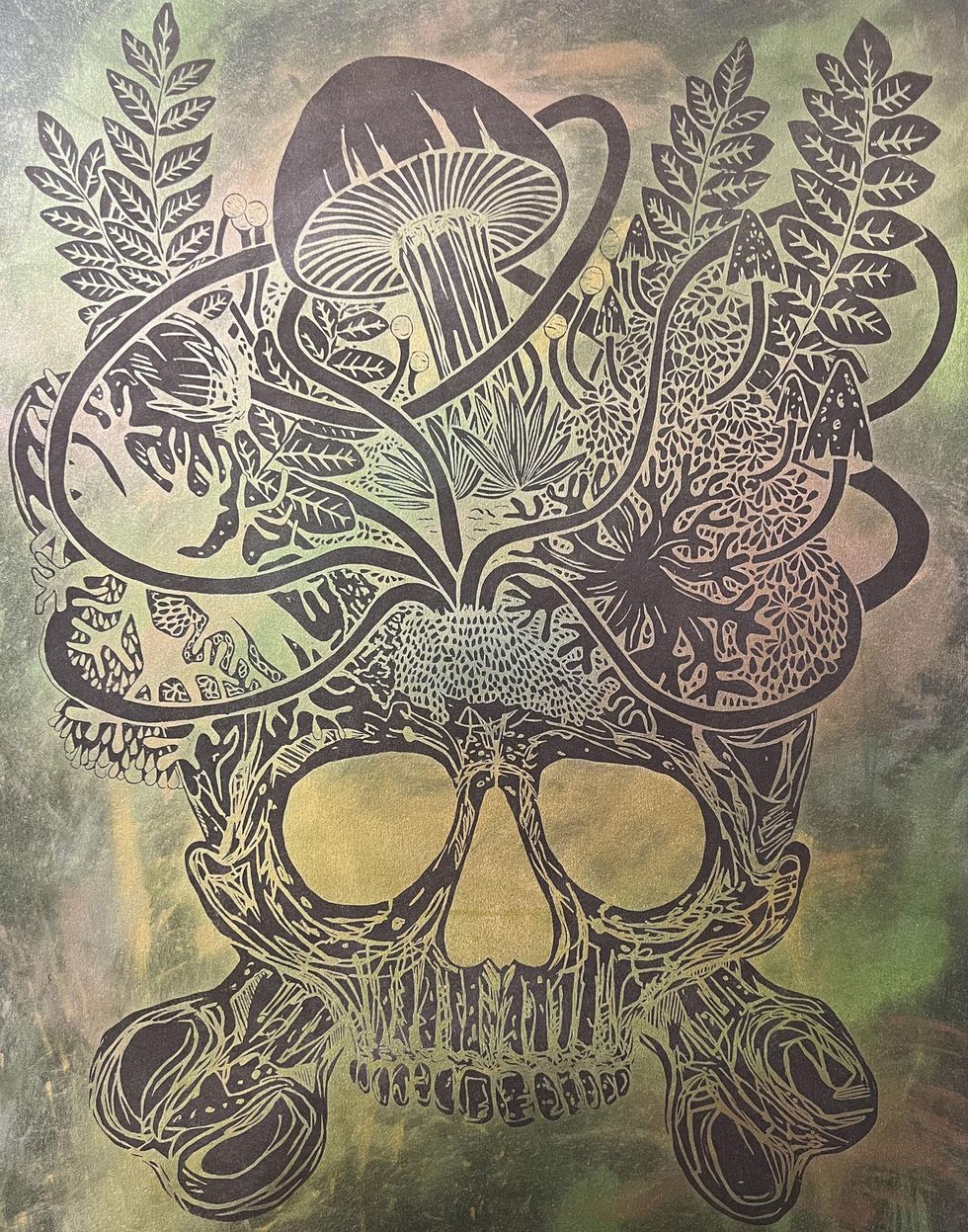 A print by Cristina Espi
Art + Entertainment