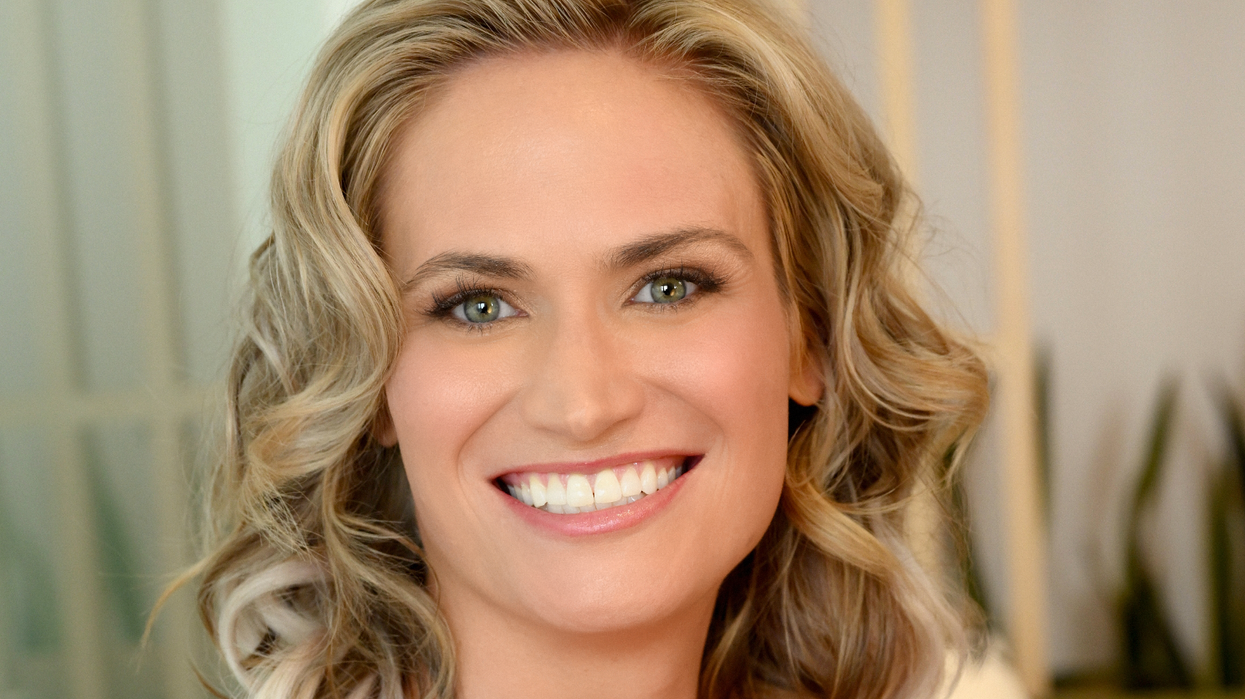 How did you get to where you are today? It takes a village. I was fortunate enough to have great mentors and individuals who instilled confidence in me. I think that when you face a challenge or an obstacle, you are able to overcome and make things happen. You can continue moving forward, more resilient over time.
Growing with great mentors, such as Travis Torrence, Global Litigation Bankruptcy & Credit Team Lead at Shell, has enabled me to have more confidence in myself, foster meaningful relationships in the community, and sharpen my business acumen. He recruited me to my original firm, Fulbright, and has stuck with me on my journey. He has helped me keep in touch with former colleagues, contacts and friends, which has helped me translate those connections into working opportunities. We both mutually support each other.
And… let's not forget hard work.
Whom do you credit? Mentors, business partners, my friends. I have a really close group of girlfriends who are in town. Women support women. We always lift each other up, provide contacts, share war stories, and encourage each other.
Also Judge Patricia Kerrigan, Texas State Judge of the Year, provided a lot of insight to me at a young stage in my career. She always encouraged me to stay the course and would continually affirm my natural skills in trial and in the courtroom.
What lessons have you learned that might enlighten and inspire others? Don't listen to the haters! No one can tell you that you can't do something. Where there is a will, there is a way; if you really want something, go for it! Don't let people make you afraid of taking the next step.
Relationships are really everything! Making the effort, staying in touch with former clients, colleagues, introductions, connections are always valuable. Even if they don't lead to business, you need network support in this industry. Even if that person can't give you work, they can introduce you to someone who can, write a letter of recommendation, or just provide you with guidance or additional resources.
What's new in your life or work that you're excited about? Opening the Houston office of Michelman & Robinson is a huge honor, it is such an amazing opportunity. I have a vision; I am one of those people. You are always vested better in yourself. It's not a risk because I have the support, and I am happy to charge the new generation of leaders as a "shaleinnelial."
A WHO'S WHO of Houstonians — from the arts, big business, the media, philanthropy, pro sports and much more — came together to celebrate CityBook and Gittings Photography's 2022 "Leaders & Legends" portrait series, presented in partnership with Residences at The Allen and Bentley Houston.
The annual event was cancelled in 2020 and 2021 due to Covid, so the VIP guests were thrilled to gather in person for the occasion, in Residence's at The Allen's sunny hospitality space, in the shadow of its rising hotel and condominium tower. Along with CityBookExecutive Publisher Lisa Holthouse and Editor Jeff Gremillion, The Allen developer Roberto Contreras, himself among the Leaders & Legends honored, welcomed guests with warm remarks.
Many other honorees, all of whom were featured in the magazine's mid-spring issue, were also on hand, including Astros owner Jim Crane, society doyenne Hallie Vanderhider, fundraising legend Carolyn Farb, popular locavore restaurateurs Benjy Levit and Aaron Lyons, noted gallerist Mimi Sperber-Wasserberg of Off the Wall and Marilyn Oshman, founder of the Orange Show organization and the Art Car Parade.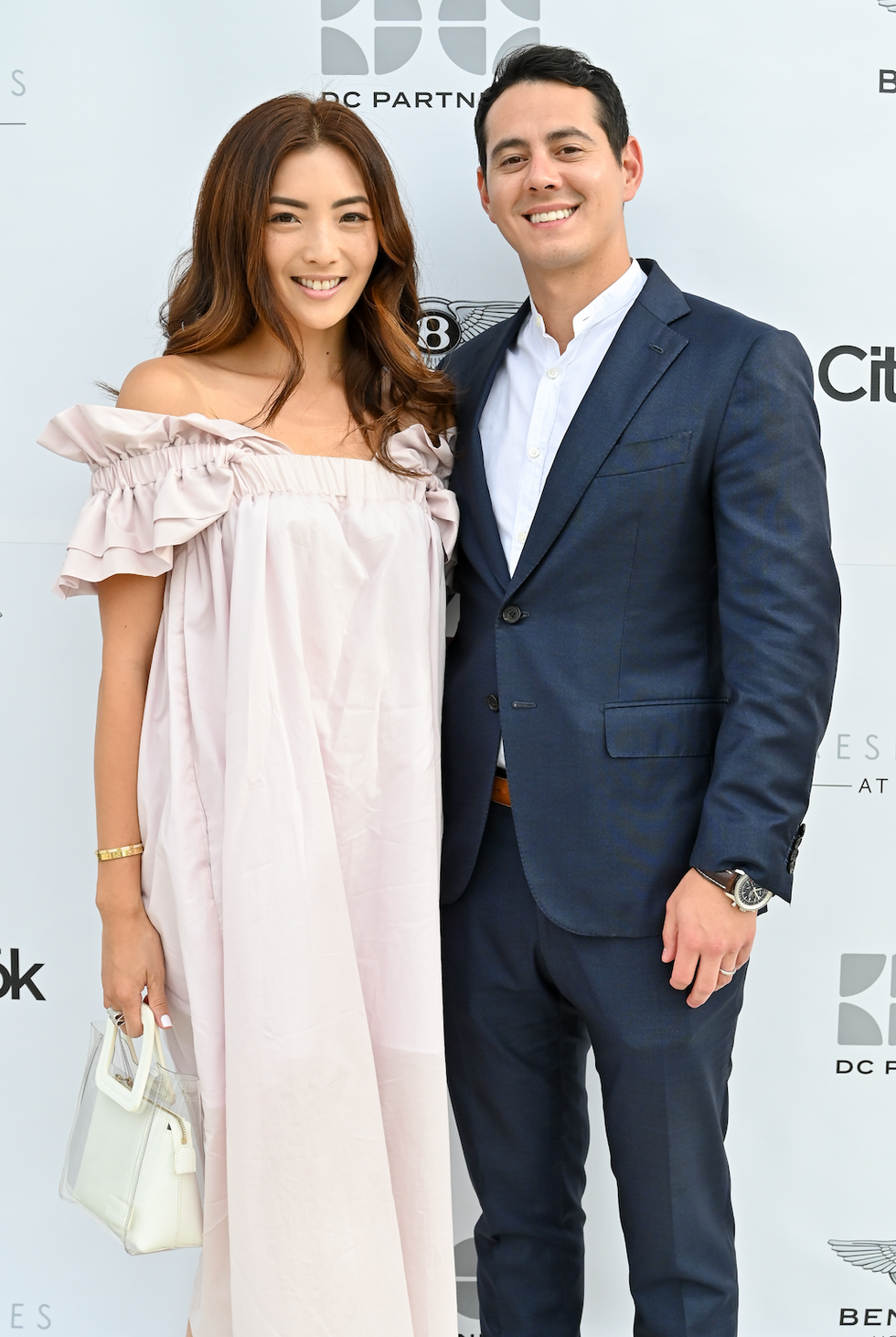 China and Roberto Contreras IV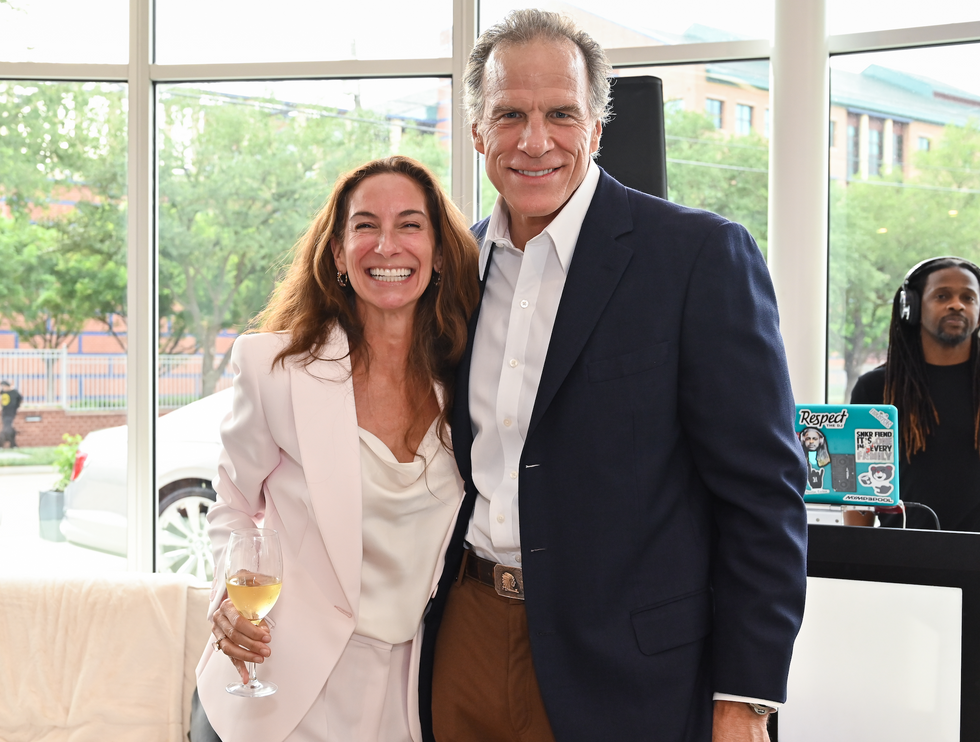 Lisa Holthouse and Ray Childress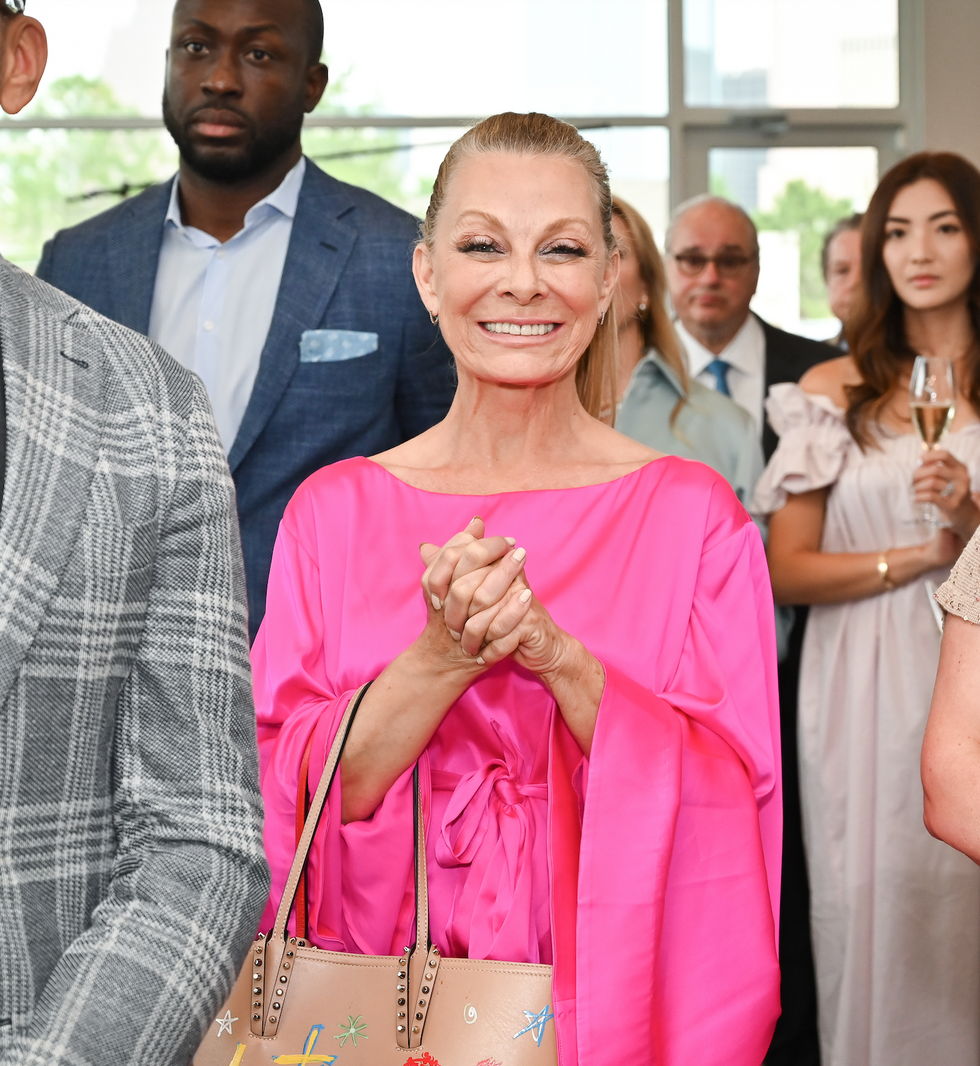 Page Parkes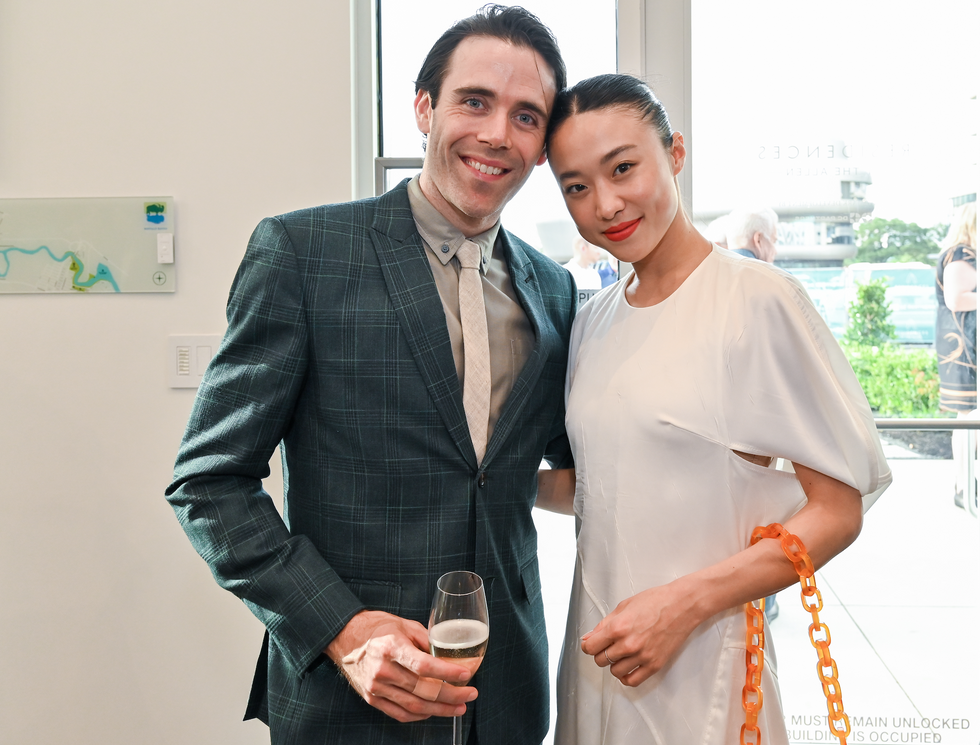 Connor Walsh and Chae Eun Yang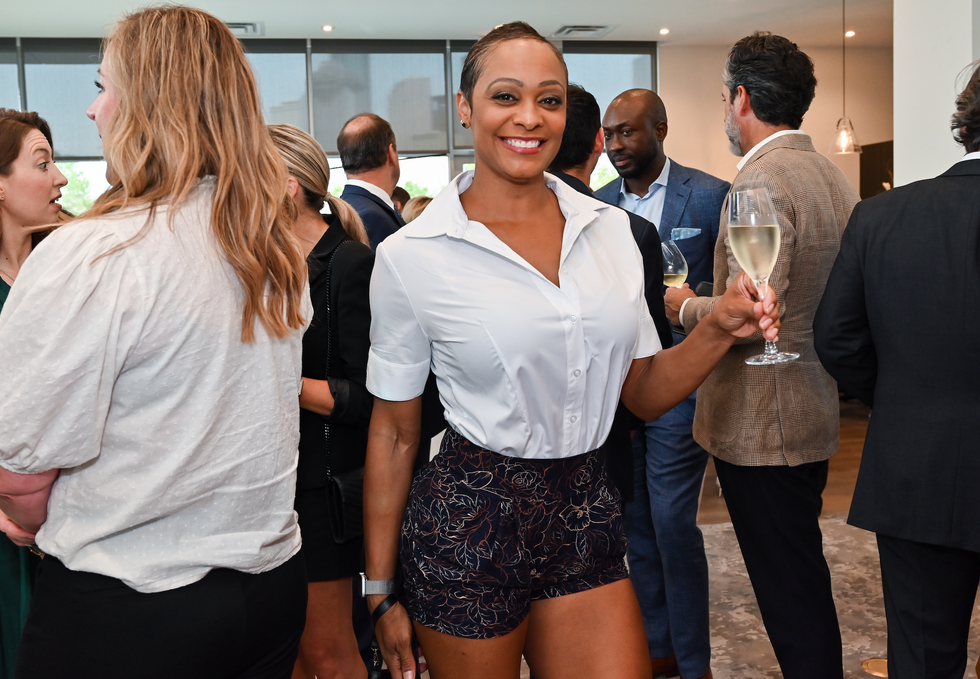 Vanessa Barrow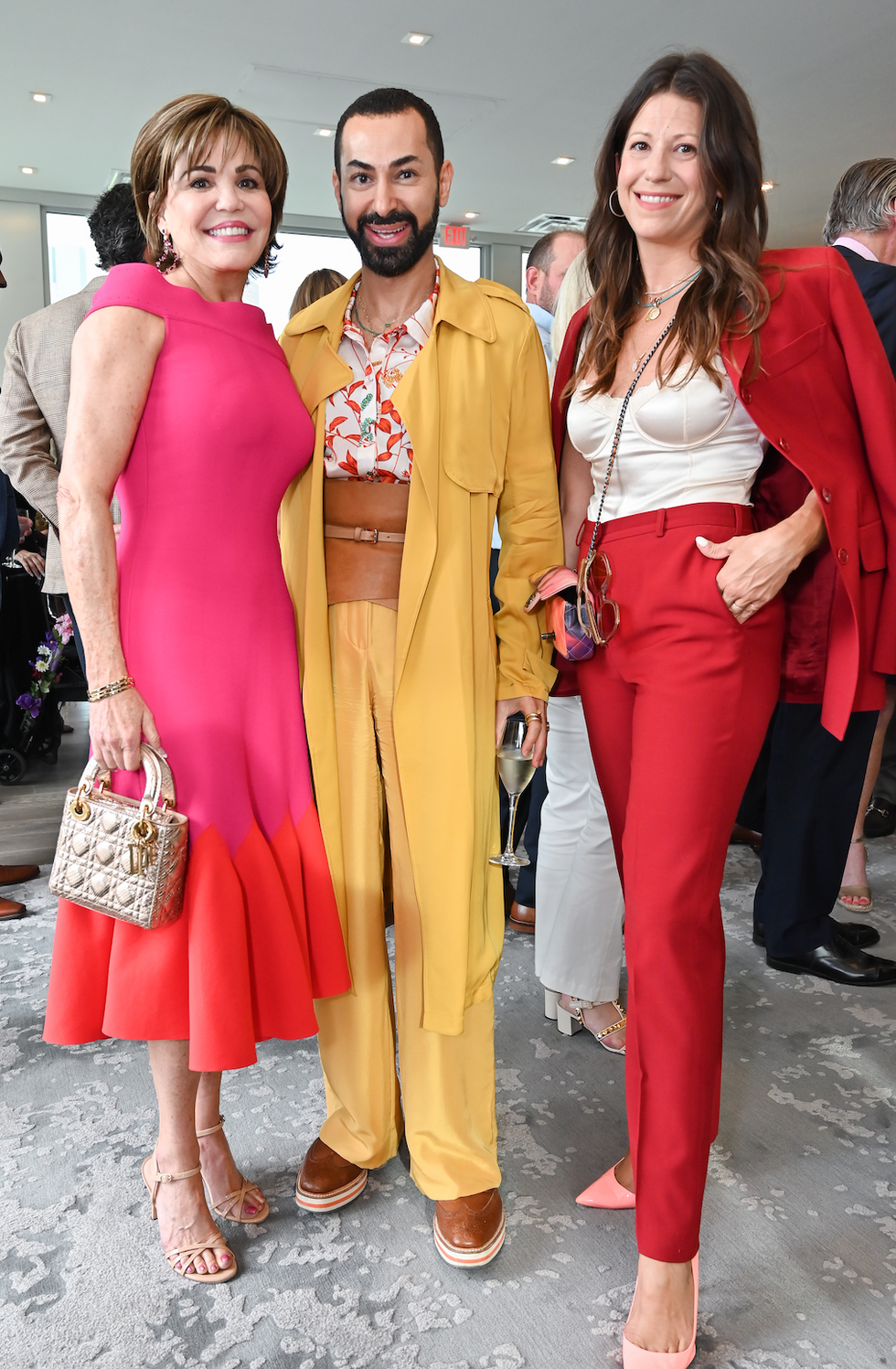 Hallie Vanderhider, Fady Armanious and Ally Shell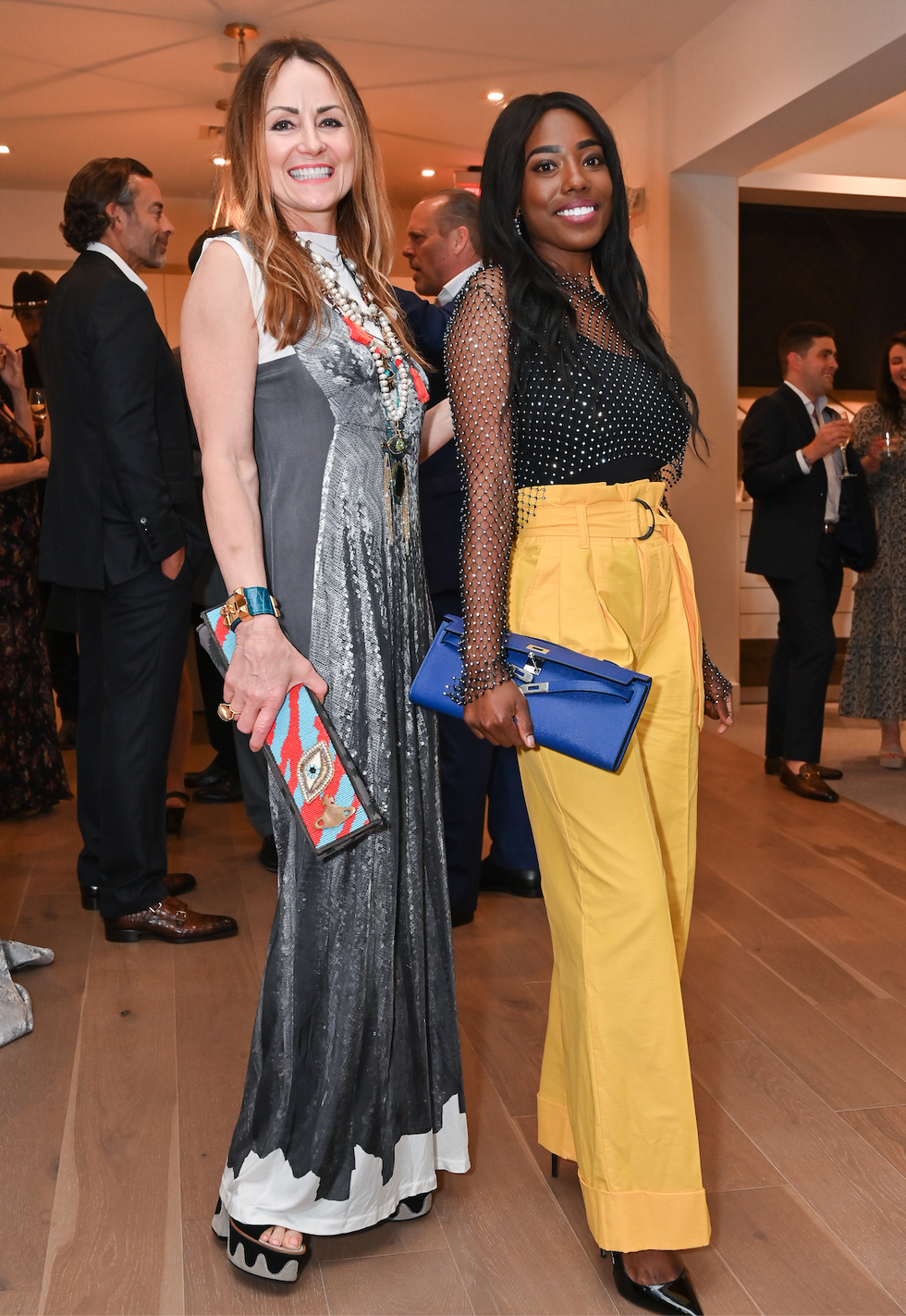 Lucinda Loya and Felicia Stone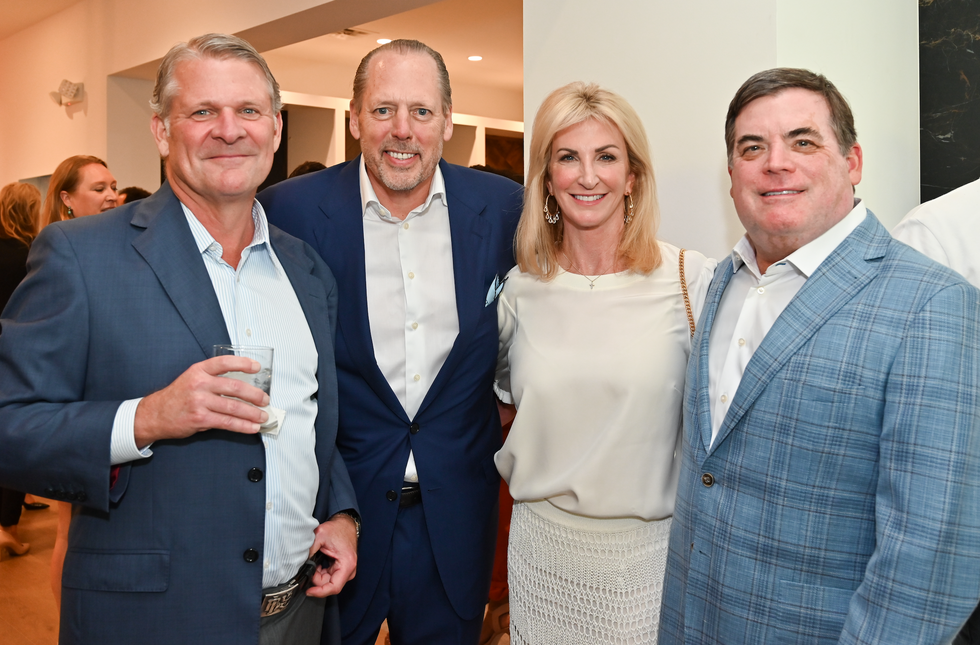 Randy Hale, Michael Holthouse, Kim and Dan Moody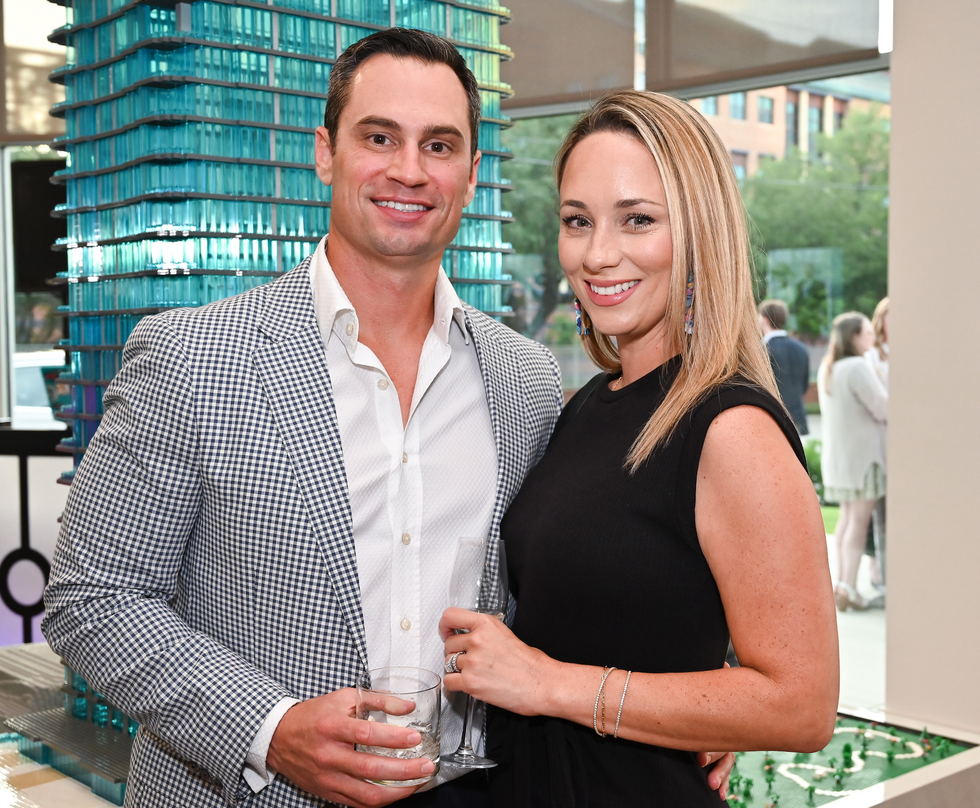 Aaron and Stefanie Lyons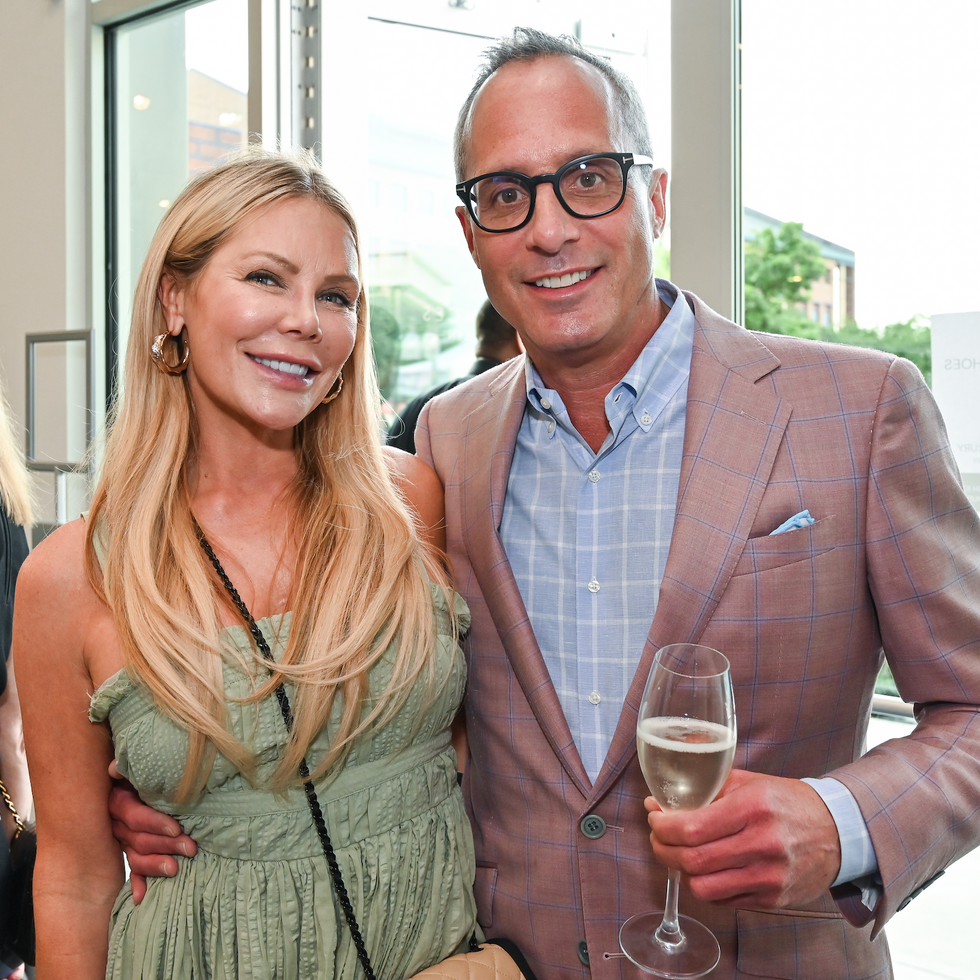 Amanda Mills and Mark Sullivan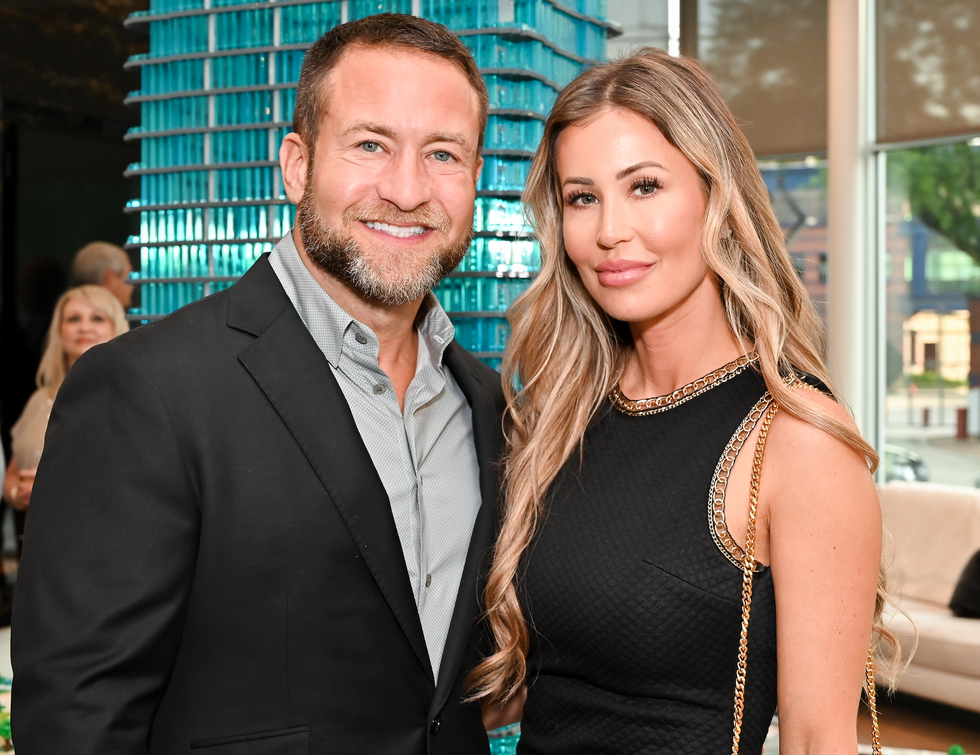 Josh and Trisha Weisman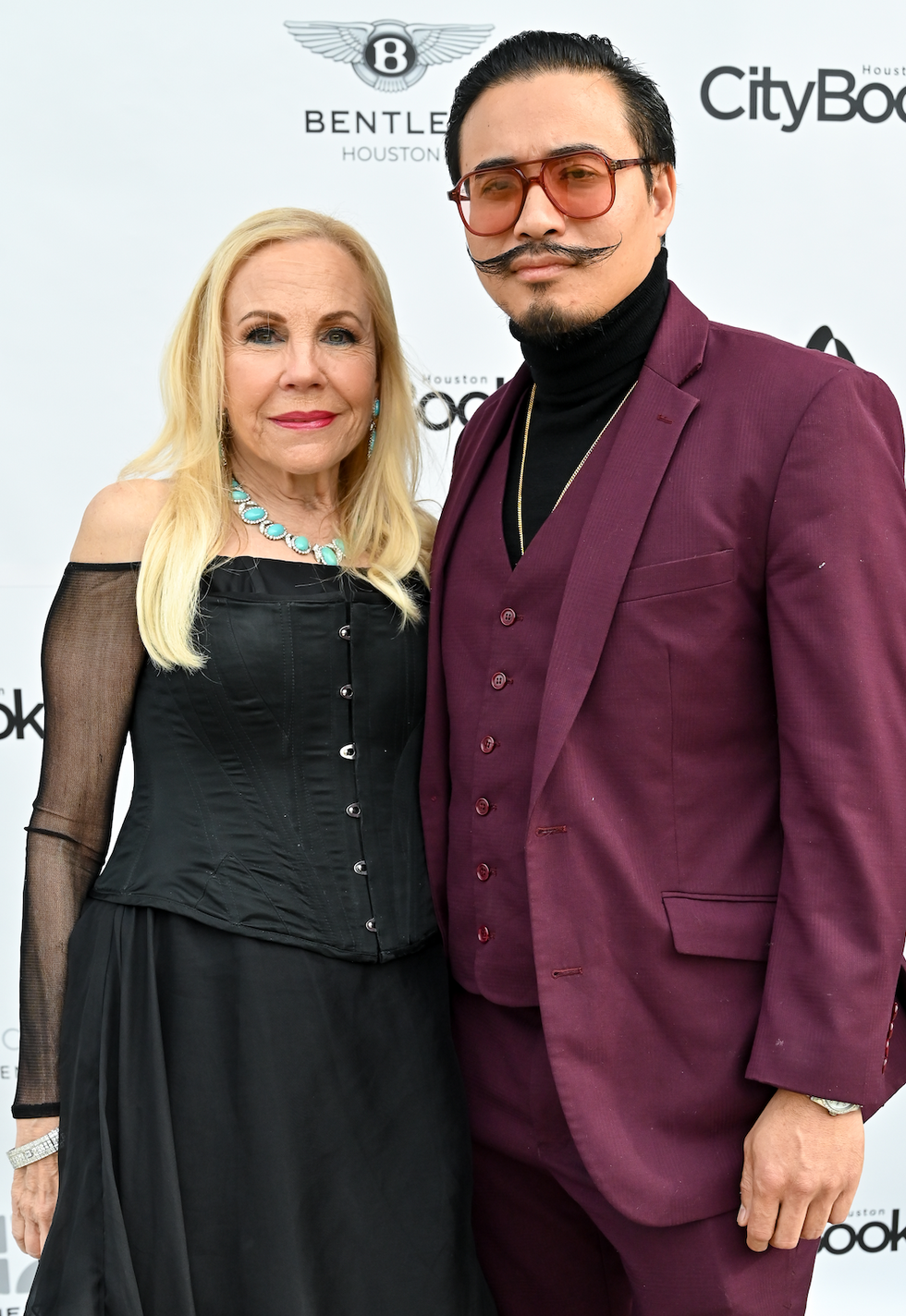 Carolyn Farb and Danny Nguyen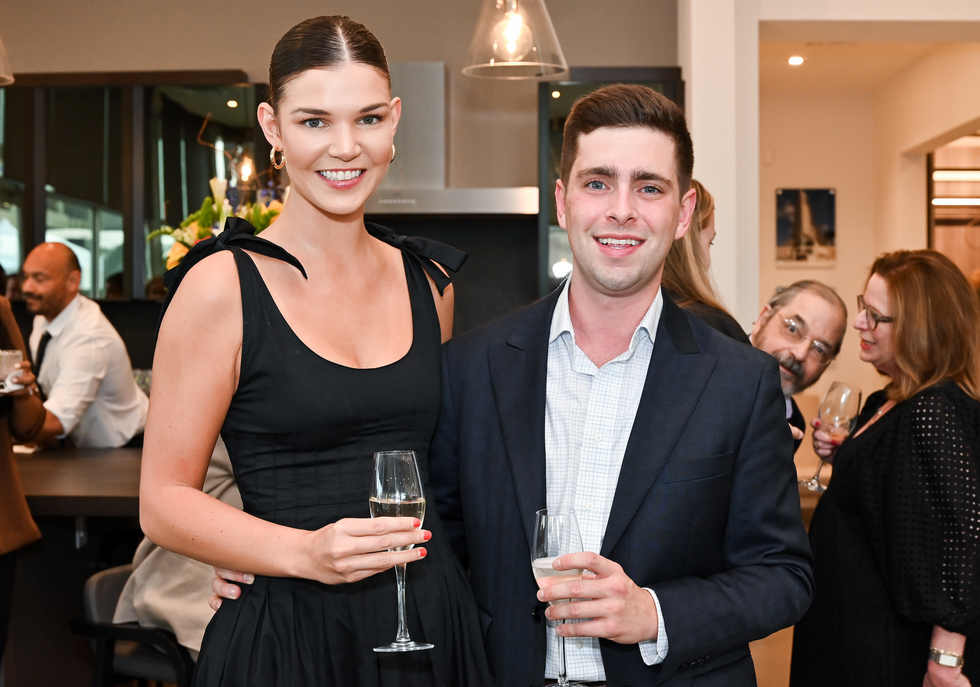 Katelyn Leonard and Jack Vielhauer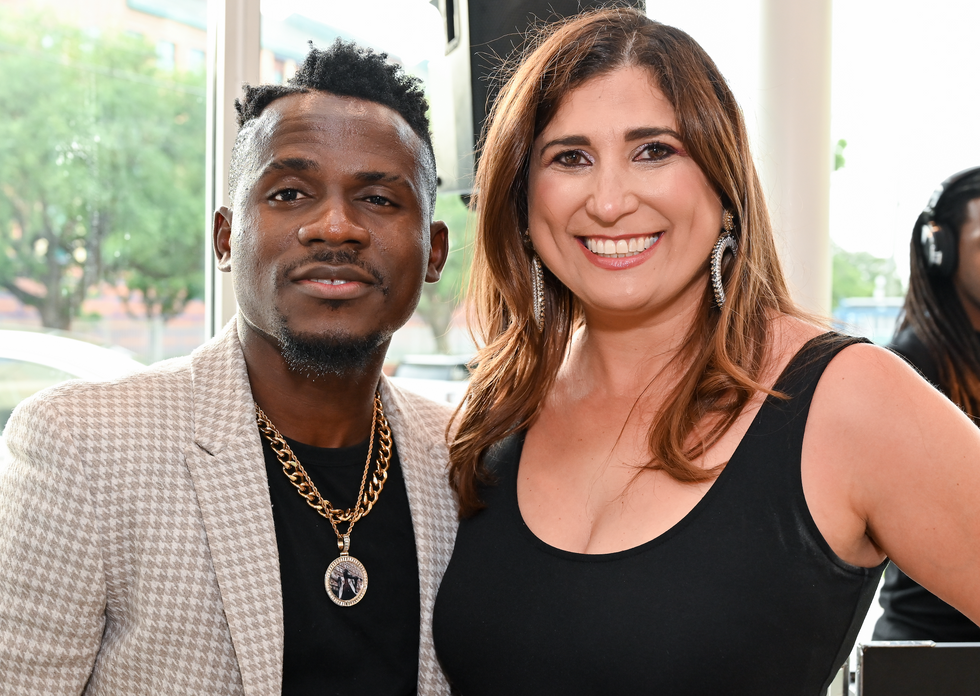 Demola the Violinist and Bianca Bucaram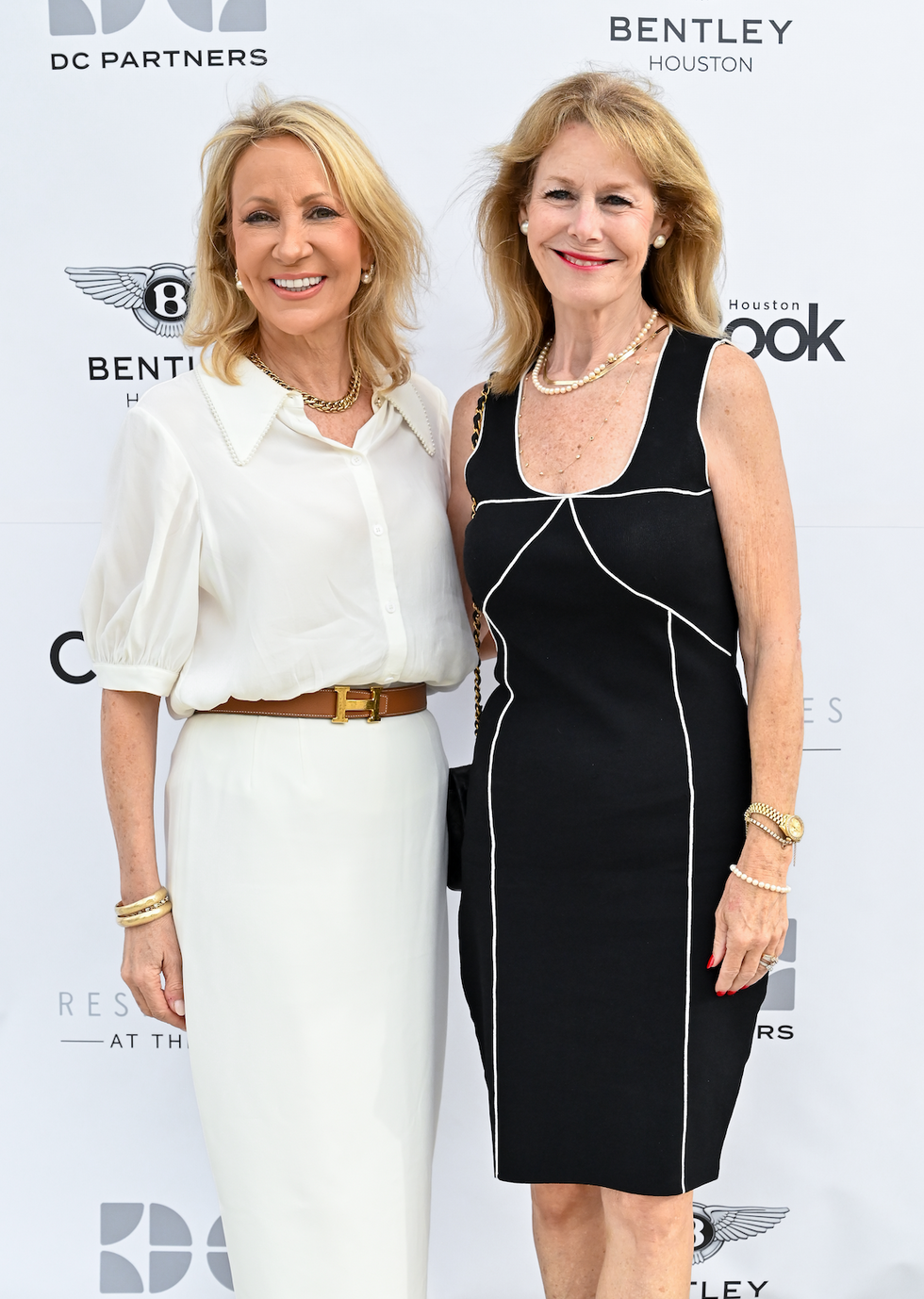 Leslie Siller and Cheryl Byington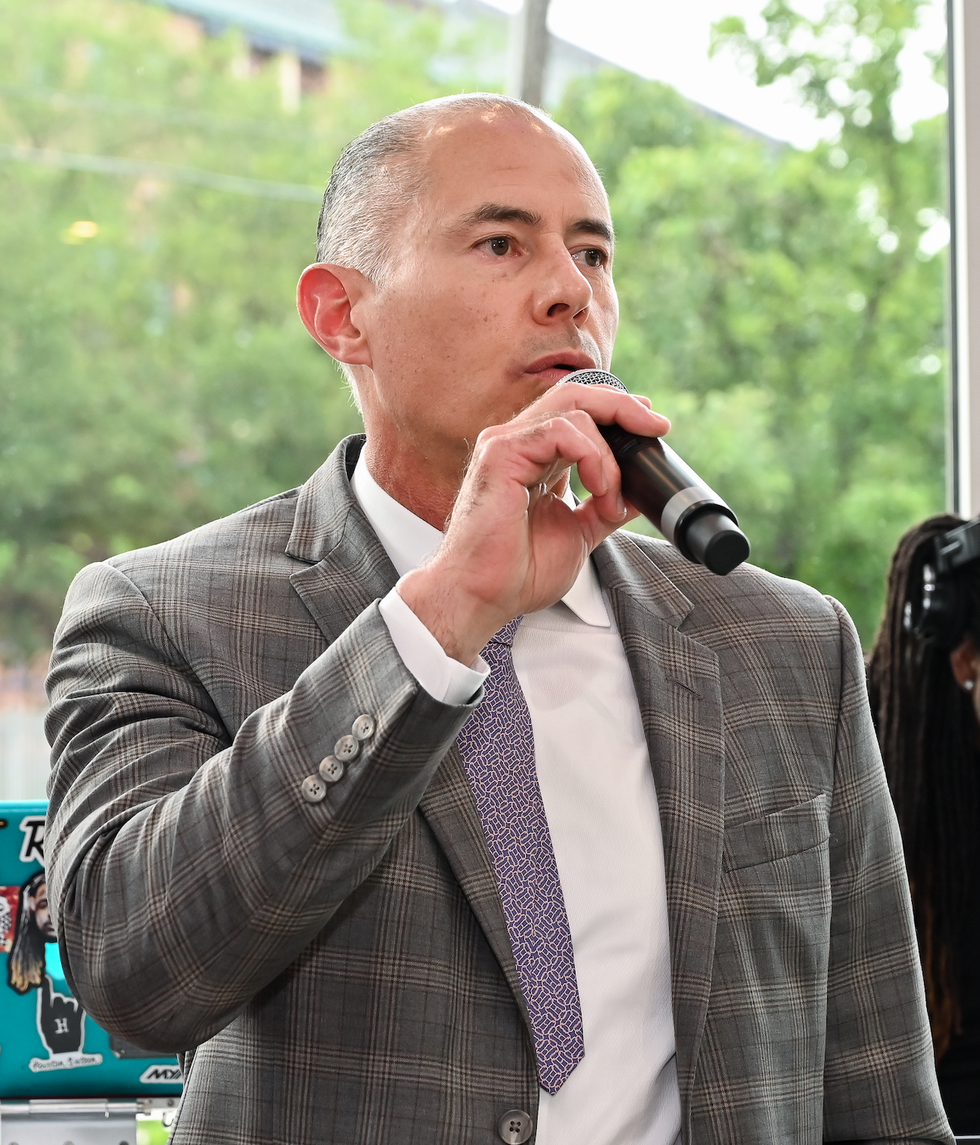 Roberto Contreras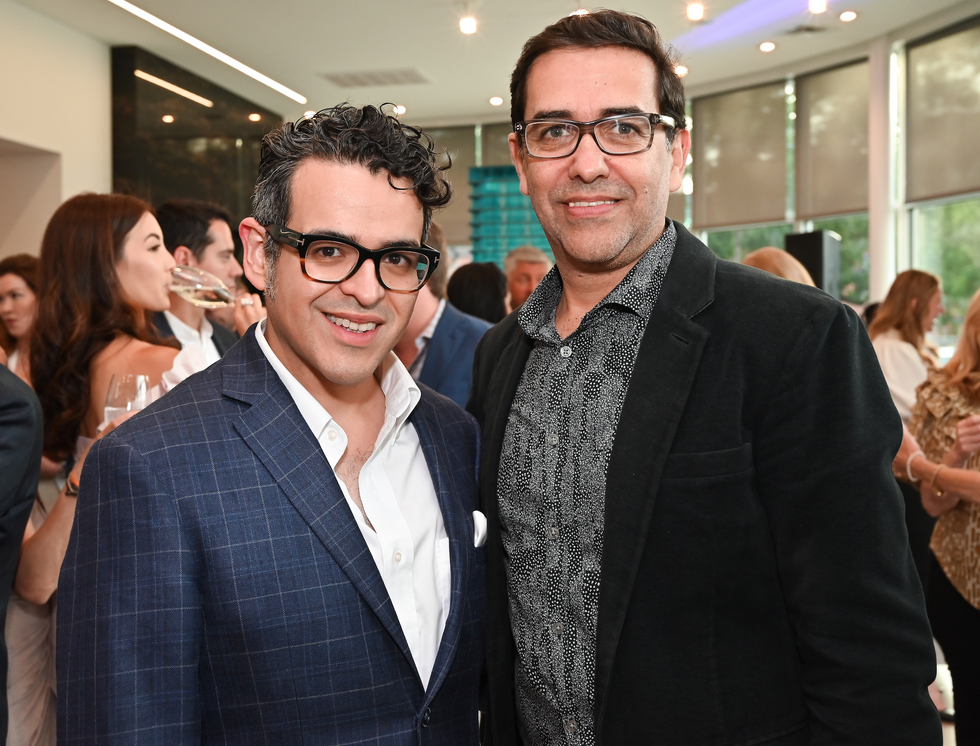 Mario Gudmundsson and Marcelo Saenz
Hamilton Rowan and Mimi Sperber-Wasserberg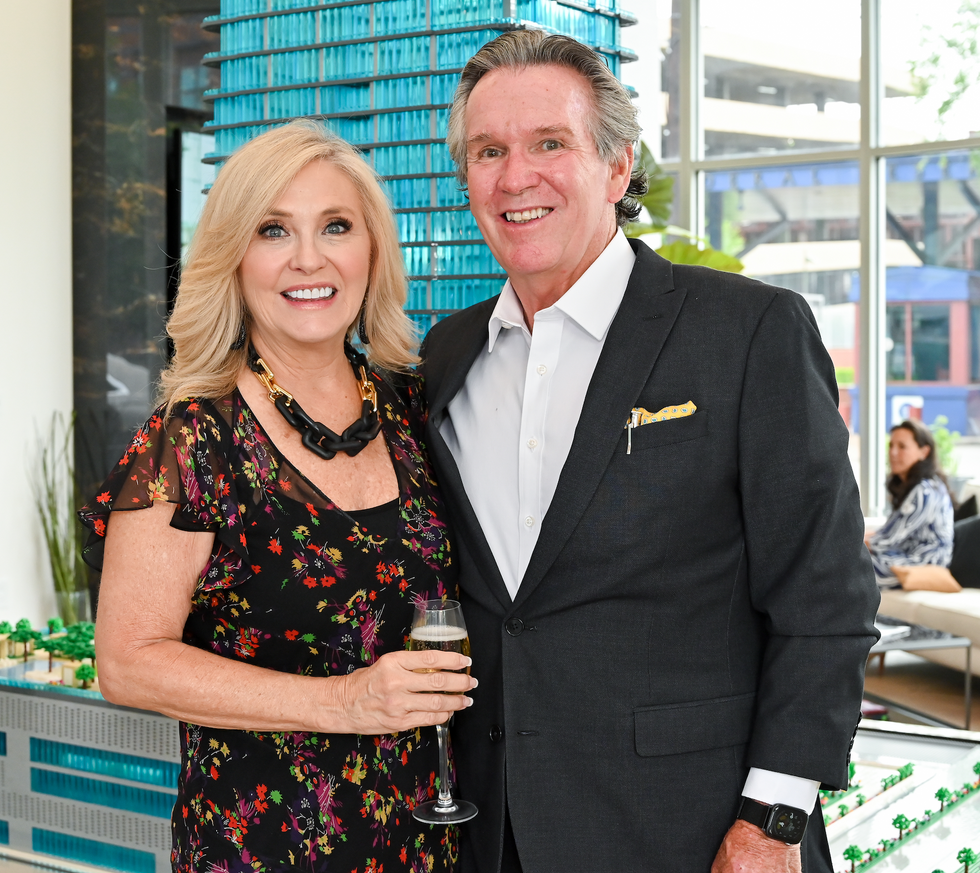 Karen deGeurin and Peter Remington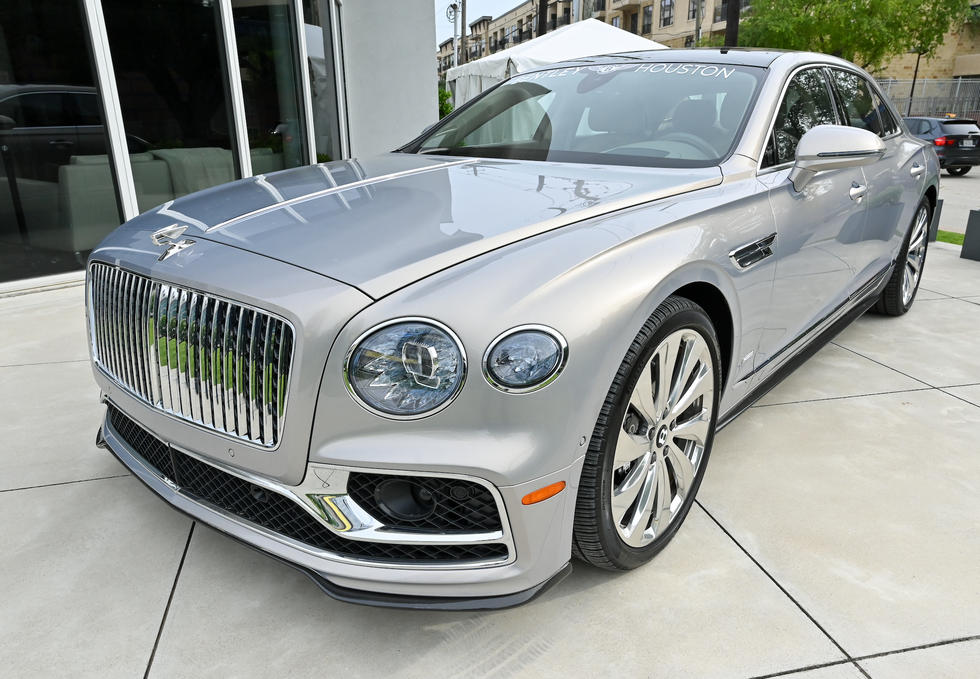 Bentleys on display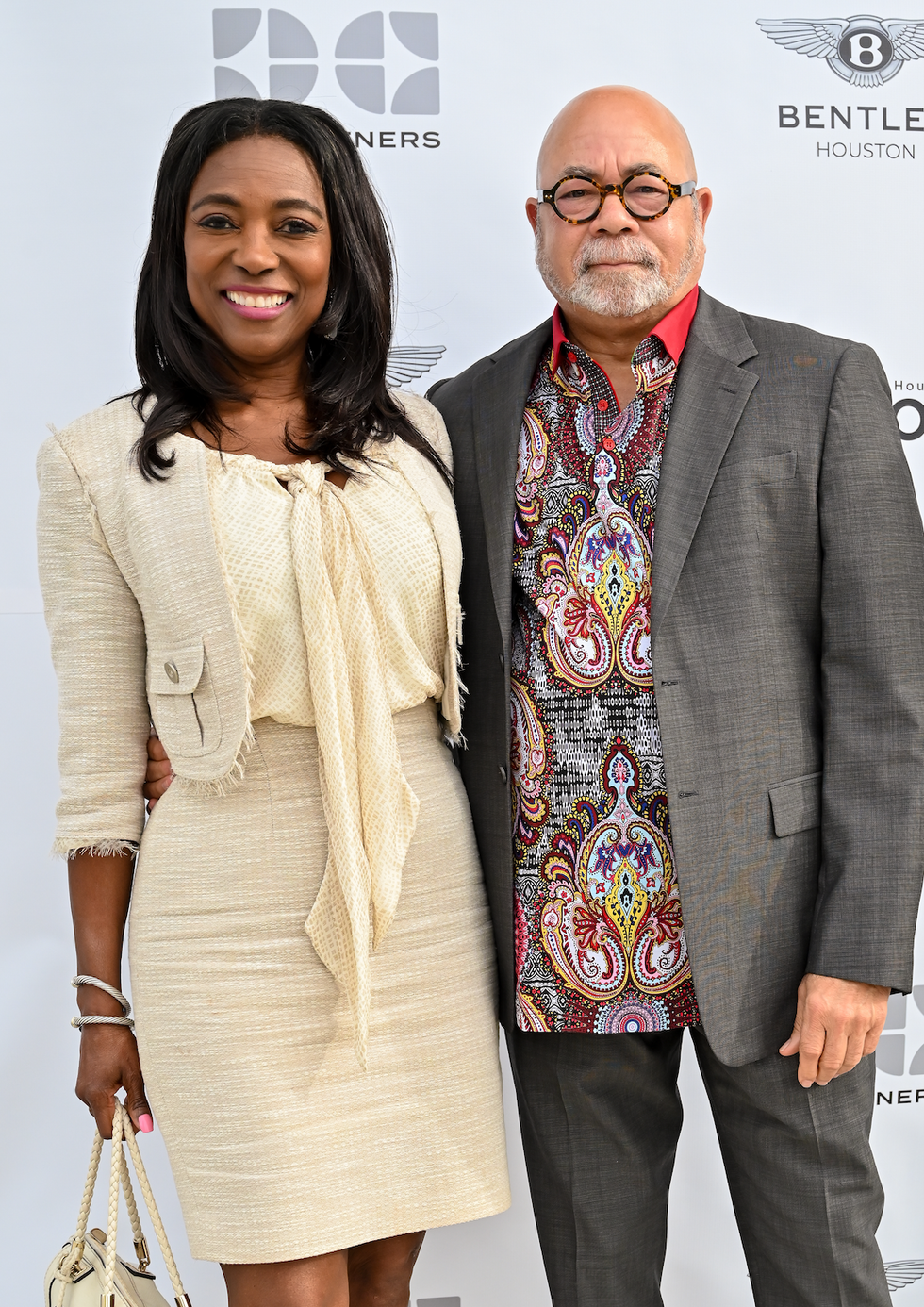 Kathy Flanagan and Lloyd Gite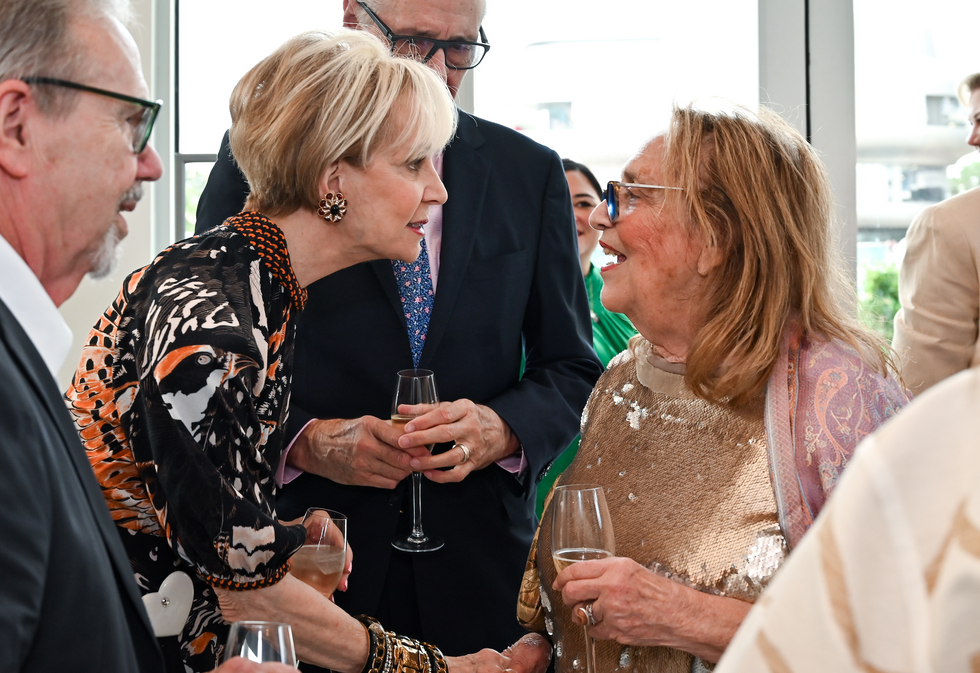 Leisa Holland Nelson and Marilyn Oshman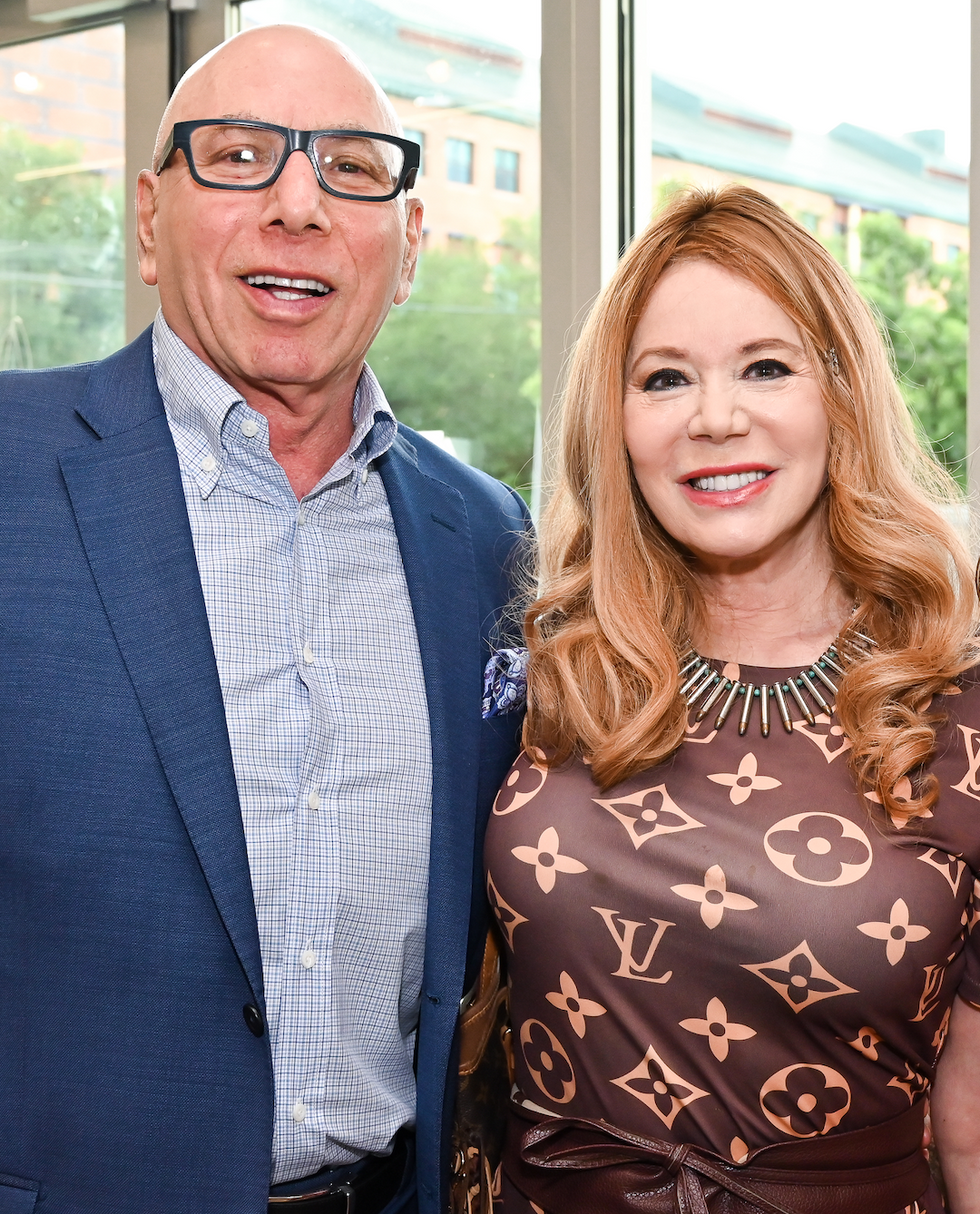 Franklin and Cindi Rose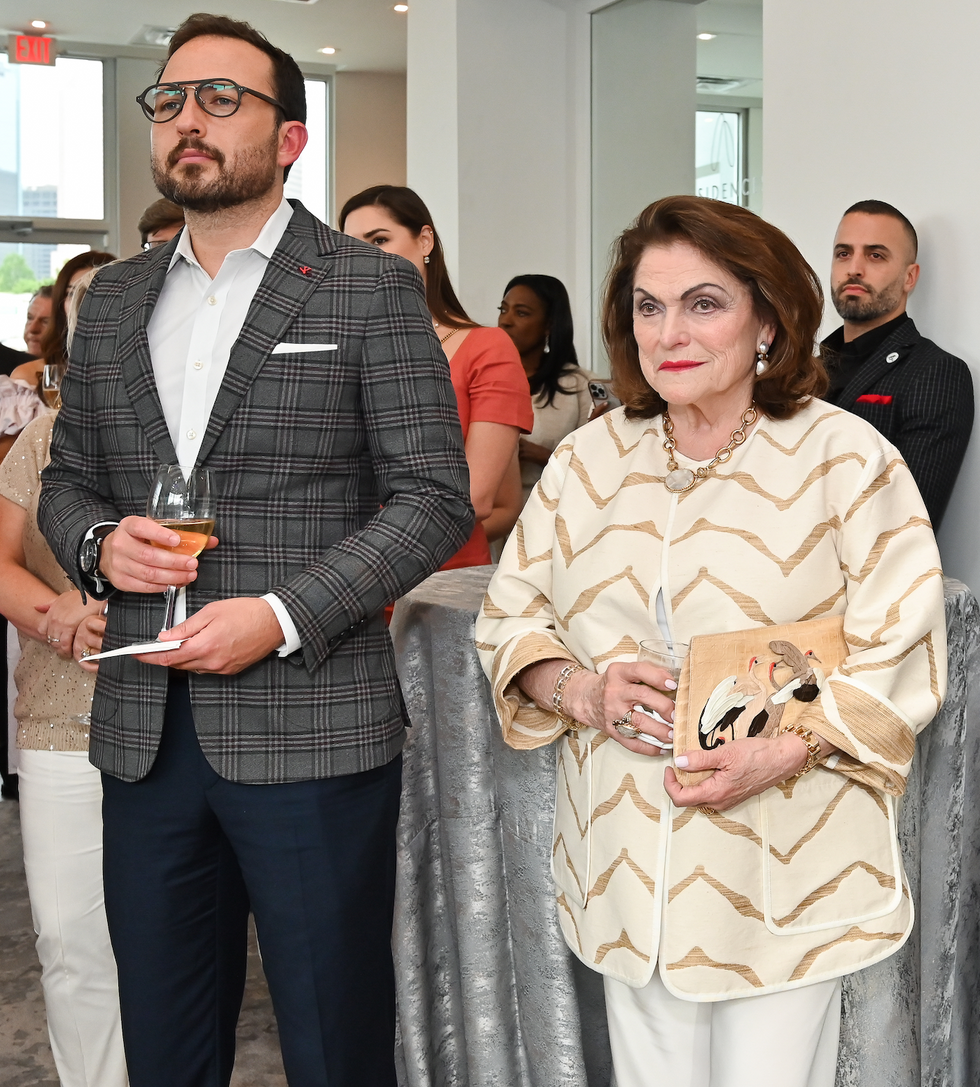 Chris Hendel and Beth Wolff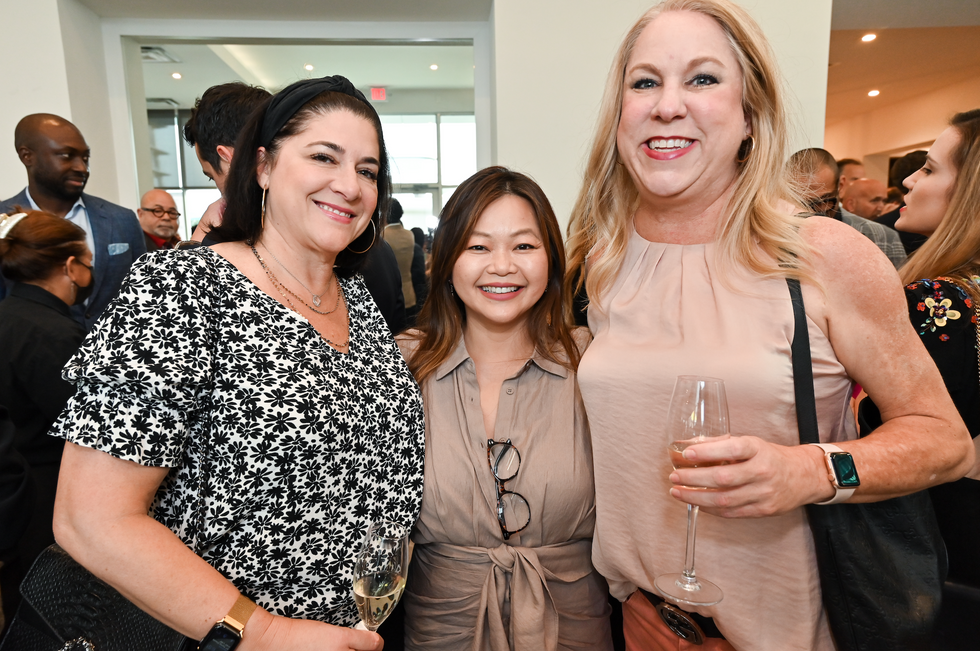 Lisa Gochman, Chloe Dao and Lindsey Word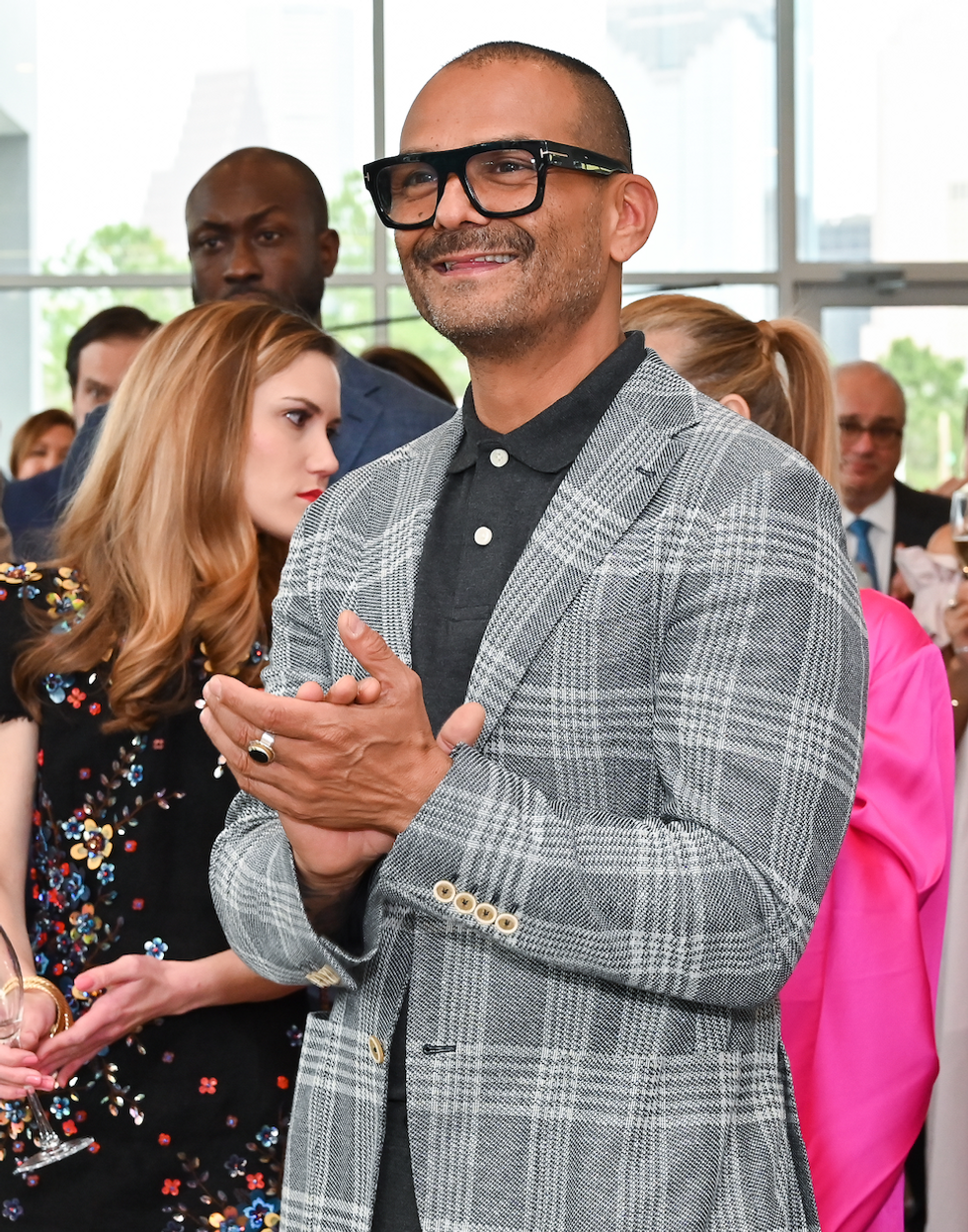 Todd Ramos
Leaders & Legends is an annual portrait series that seeks to honor both icons of the city, responsible for its growth and prominence, as well as Houston's current leaders, charting the path forward.
Guests enjoyed fun, fabulous treats from Monarch Hospitality including lobster "corn dogs," timber-smoked Wagyu carpaccio under glass, caviar "twinkies," foie gras and cognac mousse served in little ice cream cones and adult Cosmopolitan popsicles. DJ TK kept the scene lively.
Father-and-son UH basketball coaches Kelvin and Kellen Sampson were also among the community luminaries featured in the 2022 "Leaders & Legends" collection.
Style
How did Construction Concepts become the "go-to" builder in Houston? My goal from day one is to deliver what we promise and exceed expectations. We are more than a general contractor; we are a partner with our clients. I understand what it is like to invest everything you have in your business, so we go into every project as if it were our own investment. Too often in this industry that's not the case. Our goal is to understand your business and guide you through every step from concept to completion.
What do you like most about what you do? Most people think of construction as just brick and mortar. For me it is a creative outlet. Our clients choose us because of our creativity and vision. As a child, I was always sketching and building things and thought I would be an architect. Now our team works with some of the city's best and we are able to bring their vision to life. Each project we do is different from the one before. We love a design challenge – we haven't met one yet that we couldn't solve.
What drives you? The ability to make a significant impact in people's lives. Whether that is helping a client realize their dreams with a new office or restaurant or through our charity work that allows us to give back, there really is no greater sense of achievement to me. I really don't look at our company as just a construction company. We are giving our clients opportunities to realize their entrepreneurial goals — and that is what builds a great city.
What is BLDit and why is it important to you? BLDit, Building Lives and Dreams in Texas, is our charity initiative. It was established to foster a philanthropic relationship in the community and bring about meaningful change in the lives of others. We have an amazing team who really cares about what we do and our city. We don't want to just build buildings in Houston, we want to build opportunities and make a difference. It's incredibly important to me personally and a cornerstone of our business.