Mindful Medicine
From herbal tea to acupuncture, ancient healing practices make perfect.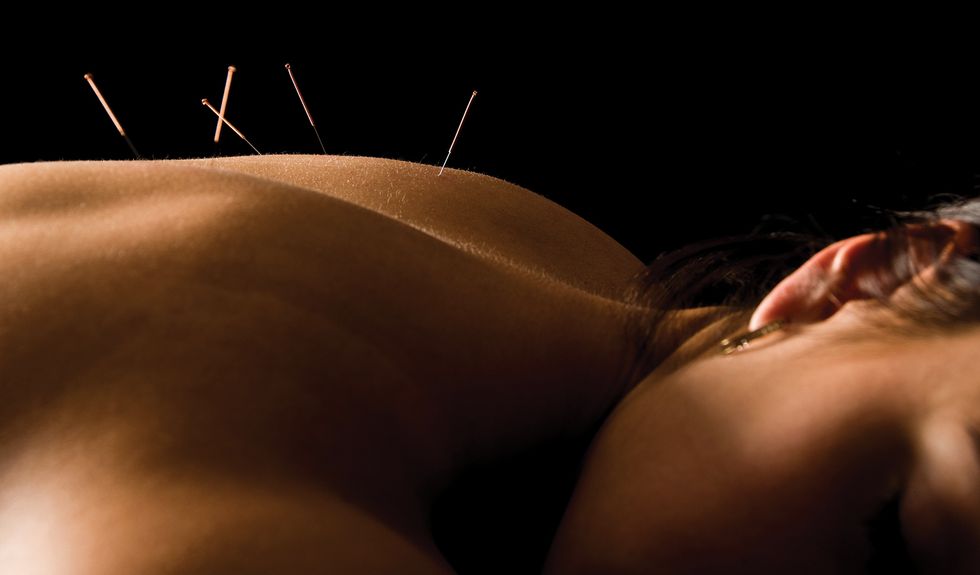 Now an astounding $30 billion industry in the U.S. alone — and poised to top $200 billion in the next decade — alternative medicine is soaring in popularity. Unsurprisingly, holistic havens are popping up all over Houston, offering modernized, accessible takes on ancient healing practices.
---
Husband-wife team and doctor duo Mahyar and Hannah Badrei founded Mizu (5161 San Felipe St., ste. 120), a Japanese-inspired "integrated medicine clinic" in Uptown, combining their traditional medicine background with a whole-body approach to wellness. At Mizu, patients supplement the clinic's wellness exams and routine medical services with nutritional advice, cognitive behavioral therapy and herbal medicine. "We're definitely still experiencing marked excitement and interest around our services," says Mahyar, who believes that integrative medicine is the future. It's a belief supported by data from the CDC's most recent National Health Interview Survey, indicating that more than a third of U.S. adults already utilize complementary approaches in their healthcare.
Mizu also offers flotation therapy, which has skyrocketed in popularity in the past year. The sensory-deprivation float pods provide deeply calming cocoons that decompress the body, reducing musculoskeletal stress and allowing for meditative relaxation. Post-treatment, sip artisanal blended herbal teas, formulated with active ingredients to support the body's immune system and help with issues relating to sleep, anxiety and energy.
Get your relaxation on in Midtown, too. Brand new Healing Waters (504 W. Gray St., ste A) is the latest addition to the float-spa craze. Here, the therapy is inspired by the bath houses of Budapest. Step into a stone-and-wood cabin and immerse yourself in specially filtered Himalayan saltwater, calibrated to the body's temperature, for 90 minutes. The solar-powered facility uses organic spa products and linens, ensuring a minimal impact on the environment and a pure experience for guests.
Down the street, just-opened Modern Acupuncture (2021 W. Gray St.) is living up to its name, bringing a 3,000-year-old practice into the mainstream. Unlike traditional acupuncture, Modern's distal needling can be administered without the removal of clothing, making it a convenient way to access the same full-body benefits. Among symptoms treated are general aches and chronic pain, anxiety and stress, and even fertility. In addition, Modern offers a natural approach to targeting fine lines and stimulating collagen through its cosmetic acupuncture.
The national concept offers member plans, which make sessions more affordable and encourage regular treatment. "We are still so amazed at the effectiveness of this alternative medicine," says Lance O'Pry, owner of the River Oaks location, who credits acupuncture for helping him and his wife conceive their second child. "Our ultimate goal is to make acupuncture accessible to our community, and growing demand means we'll be opening around 20 more locations in the Houston area."
Wellness+Giving Back