Local Artist Celebrates Summer Solstice with Psychedelic Music Video Funded by 'Creativity' Grant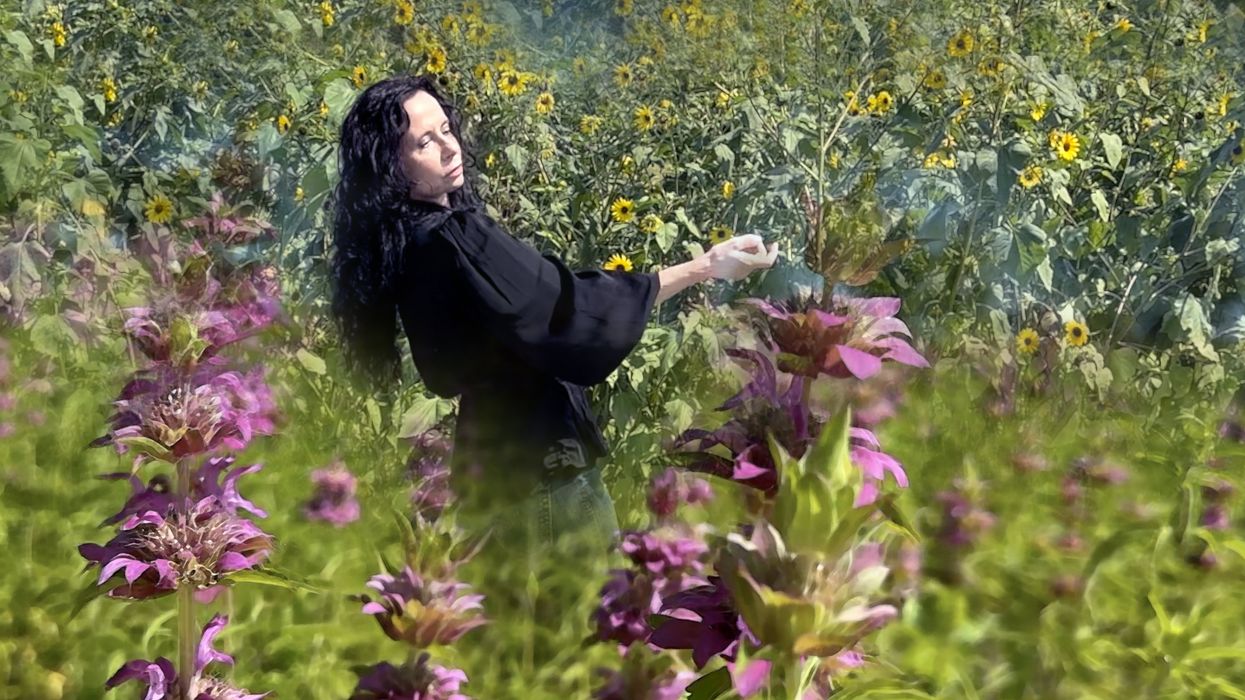 THERE ARE MANY ways to celebrate the summer solstice, when the North Pole is at its maximum tilt, and the Northern Hemisphere enjoys sunlight at the most direct angle of the year — from the ancient ritual of welcoming the sunrise as seen through the rocks of Stonehenge, to leaving sweets and wine for fairies (yes, leaving treats for fairies is a thing).
---
For Houston soprano, filmmaker and recording artist Misha Penton, music, movement, and poetry is the ideal combination for celebrating the longest day of the year. Her new three-song digital EP and accompanying music video Solstice Songs: Last Cicada drops today on all streaming platforms.
Filmed during wildflower season at Memorial Park Conservatory, Penton's video is a trippy, psychedelic montage of Houston's towering powerlines and the park's sun dappled flora as well as Misha herself, looking like a goth flower child in her black tunic and blue jean ensemble as she performs a kind of slow-motion, Dionysian dance, channeling both Isadora Duncan and a teenaged, Wuthering Heights-era Kate Bush.
The music is a multi-layered composition of voices that build, break down, and build up again to create an unpredictable, yet beautiful secession of harmonies, with mysterious, almost arcane lyrics comprised of Penton's original poetry. Visitors to Memorial Park can access the music with QR codes and engage in their own interpretive movement — maybe at sunrise or sunset, when the temperatures aren't so hellish.
Funding for the video was awarded through Let Creativity Happen, a competitive grant program administered by Houston Arts Alliance and funded by a portion of the Houston's Hotel Occupancy Tax. The program is open to applicants four times a year, and offers grants for arts and cultural experiences using technology to "connect audiences beyond the physical boundaries of space," something Penton certainly accomplishes as a composer and filmmaker. Other Let Creativity Happen grantees include poet Deniz Lopez, cellist and composer Jaylin Vinson, sculptor Lotus Bermudez, and contemporary dance company NobleMotion Dance.
From Your Site Articles
Related Articles Around the Web
Art + Entertainment