First-of-its-Kind Spa Bows in River Oaks
Leah Wilson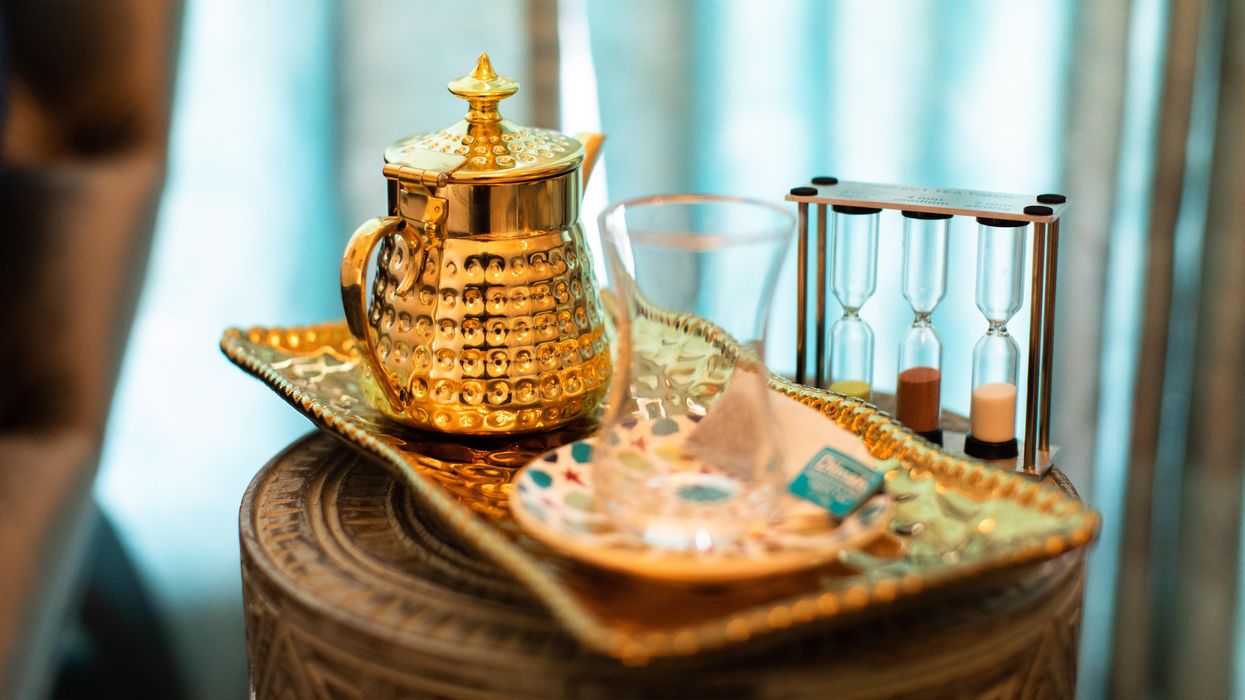 ROOTED IN OLD-WORLD, traditional Moroccan beauty treatments known to hydrate and nourish the skin, new Oasis Moroccan Bath is the first spa of its kind in Houston.
---
After receiving Hammam in the Middle East for more than 10 years, Oasis owner Saba Syed is determined to bring a luxury experience to Houstonians.
"I believe every woman should feel empowered and beautiful," says Syed, who has prior experience in the hospitality industry running a successful restaurant. "I felt my most relaxed after experiencing Hammam in the Middle East, and knew I wanted to bring the experience of being treated like royalty to my hometown."
At the warmly intimate space on Shepherd in River Oaks, guests are treated to a cup of hibiscus tea, assorted treats, and, depending on the season, a cold or warm towel infused with essential oils. Authentic Moroccan lanterns are fixtured throughout the spa and dimly light the way to a sensual experience. Grand, ornate wooden doors imported from Morocco lead into each private relaxation room.
After guests are changed, the room fills with steam as they relax on a covered marble table adorned with flowers and towels. The massage begins with black beldi soap infused with argan oil, which combines with steam to exfoliate the skin gently. Next, rhassoul clay is lathered, followed by a shampoo rinse to cleanse the body and hair. After clients shower under the rainwater showerhead, orange body balm is applied to hydrate the skin further.
"This is a transformative treatment from the inside out. Every product we use has been handpicked and ensured to be the best quality for our guests," Syed says. "We're proud to be one of the few locations that use and sell Cinq Mondes, an exclusive and natural product directly imported from Paris."
The spa offers four different lavish packages, all focused on traditional Hammam treatment and offering a range of lengths and combinations of treatments ($125-$375) catering to guests who want to leave "feeling more calm, beautiful and empowered."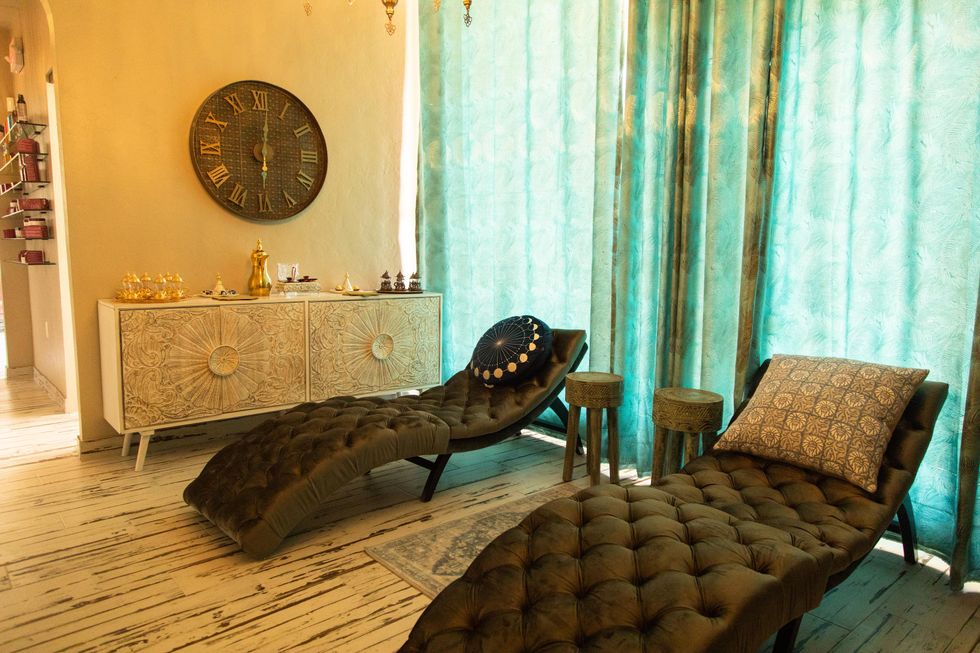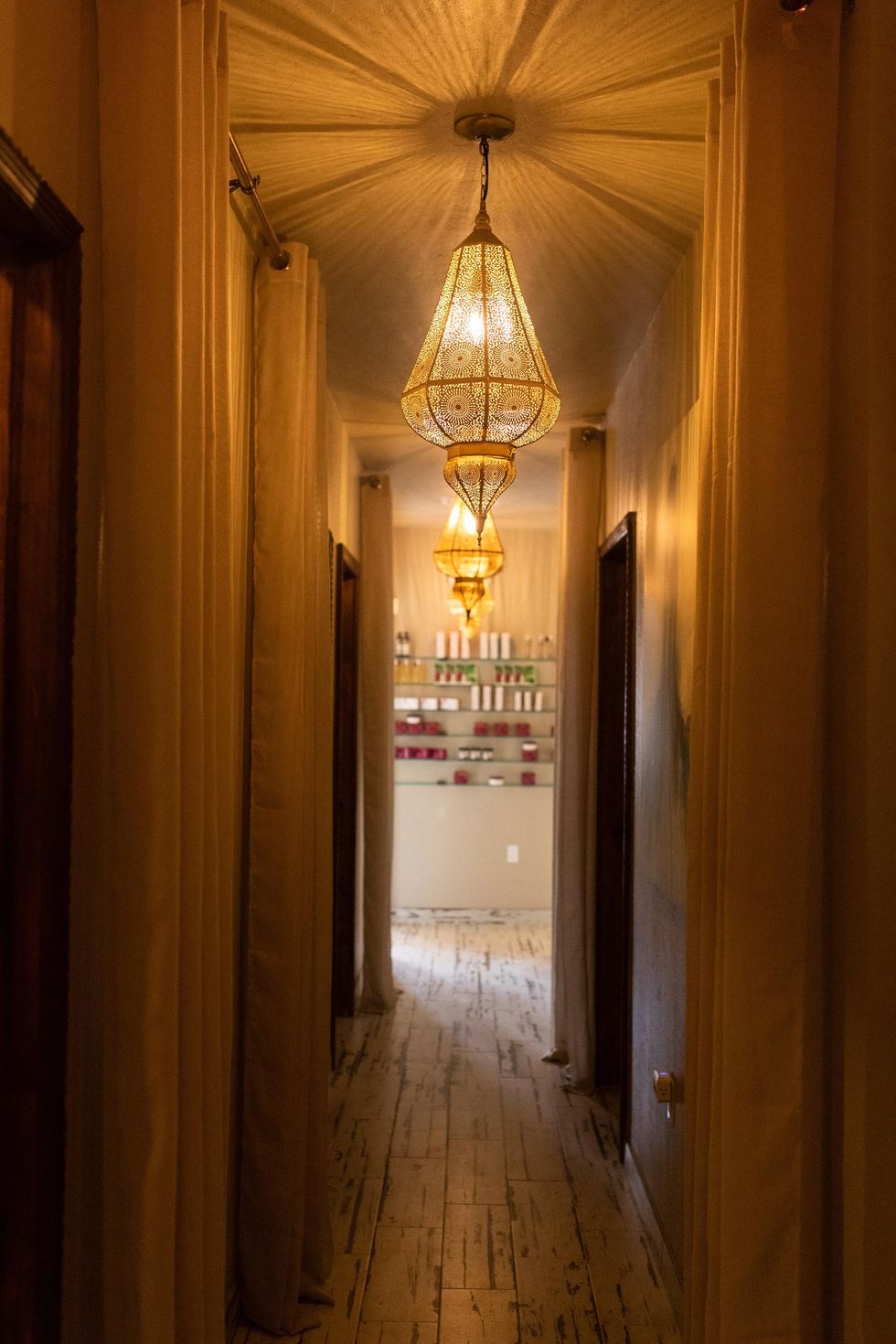 Style