Old World, New Life: Jeweler Transforms Heirlooms into Everyday Pieces
Lance Deutsch guides clients through the process of repurposing vintage jewels, creating special items that suit their modern lifestyle.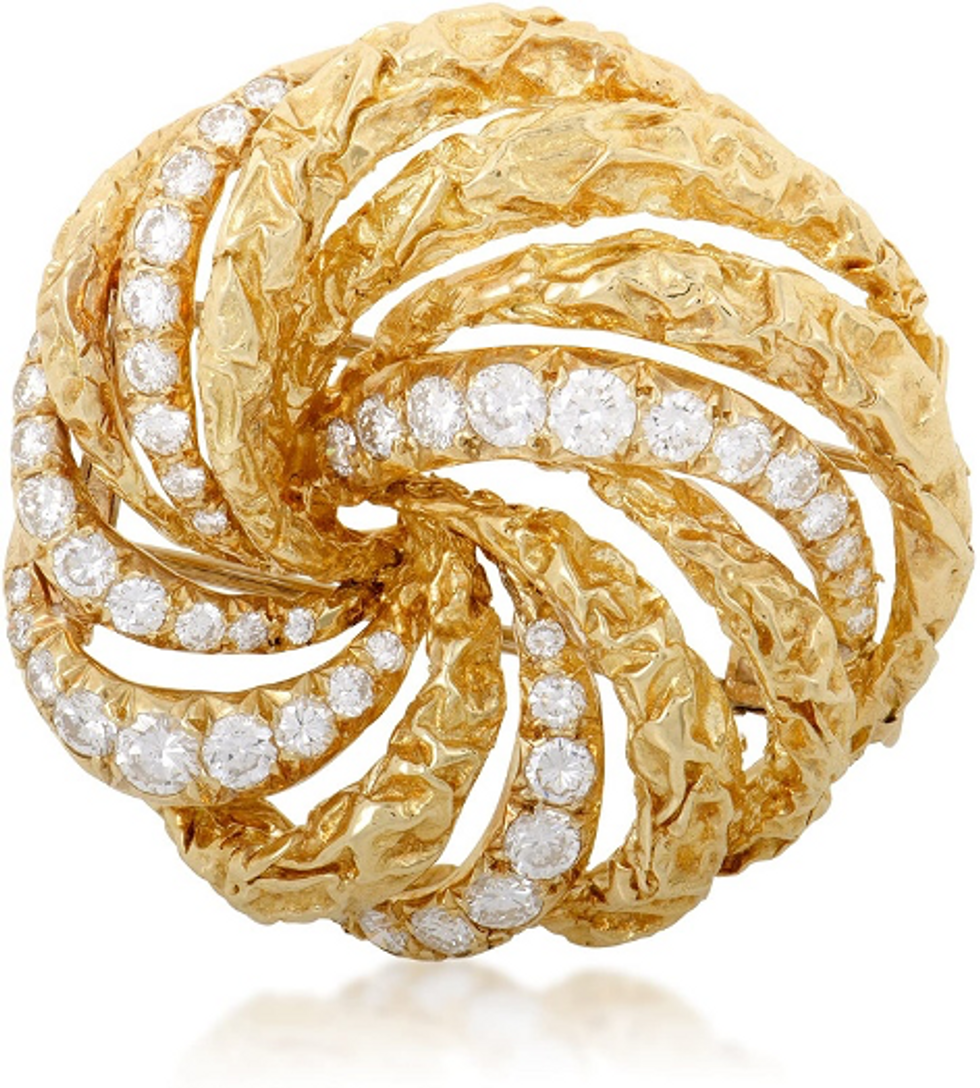 With more time on their hands than usual these days, it's a decent bet that most Houstonians have done a closet cleanout or two in the last few months. Now is a good time to pare down, and a great time to think about donating or repurposing items that don't get a lot of use.
---
When it comes to jewelry, Lance Deutsch of Deutsch Fine Jewelry has an interesting and thoughtful approach. Sometimes, he says, jewelry — especially family heirlooms — "becomes like a museum piece that you look at once a year when you go to the bank, or dig into the bottom of your jewelry box." And that's simply not doing anybody any favors.
He suggests dismantling the piece and transforming it into something modern and wearable — and while many clients may bristle, at first, at the use of the word "dismantle," Deutsch and his team are there to put folks at ease. "We understand that most of the pieces are family heirlooms, and our clients remember their mother or grandmother wearing them, and feel bad about destroying them," he says. "But the truth of the matter is most of these pieces are locked up in a safety deposit box and would probably remain there for generations to come. We explain to the customer that we're repurposing the old, and transforming to the new."
Take a 1960s broach, for example. It's yellow gold, and full of diamonds. It hasn't been worn in decades. But Deutsch can remove the diamonds and make an eternity band, something that the customer can wear literally every day. "Now she knows she's wearing her grandmother's diamonds, and will always be sentimental," he says.
The starting point is usually another piece of jewelry that the client selects as inspiration, either from a magazine or website, or something in Deutsch's Highland Village-area showroom. "Once we have a general idea, we take it from there," says Deutsch. "Everything is computerized now, so we can design something for them and show the customer what the completed piece will look like before we even dismantle their family heirlooms."
Pendant necklaces, diamond bands and other delicate everyday pieces are both the most popular and the most rewarding creations. "It's a great feeling when the customer puts it on and loves it."
Art+Culture