At Foodie-Friendly Golf Tourney, Super Bowl Champ Owen Daniels Takes a Swing at Food Insecurity
David Wright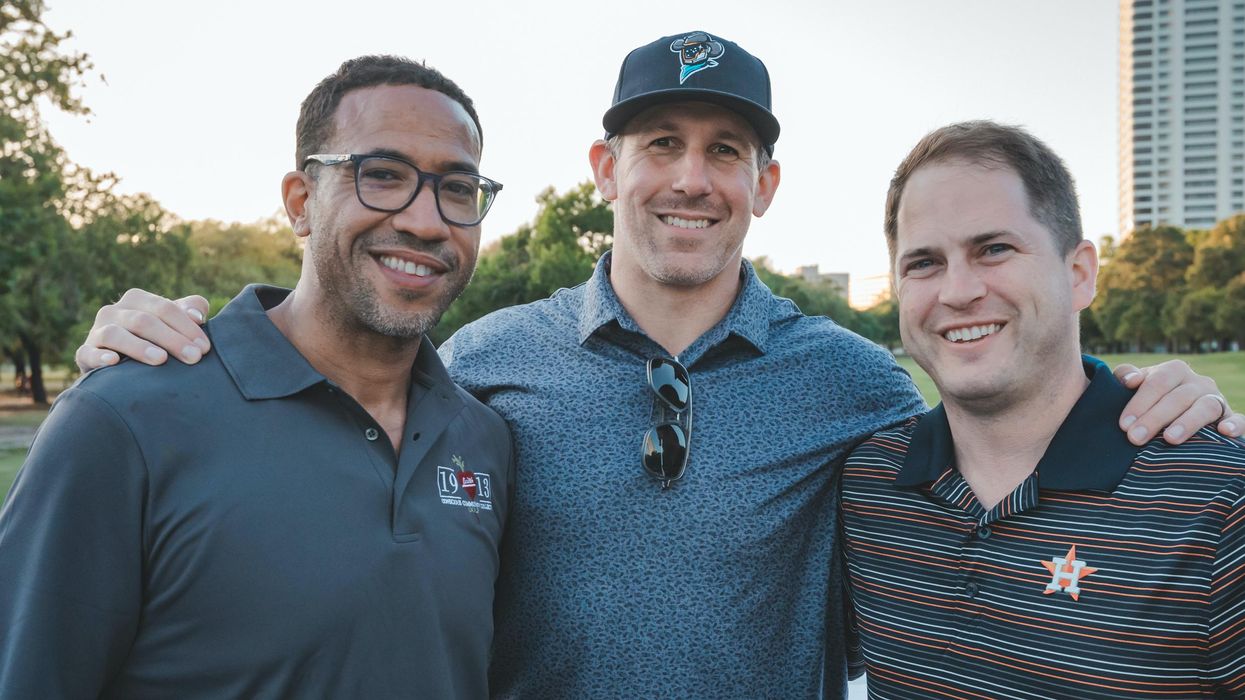 ONE OF HOUSTON'S top chefs has joined the club — the golf club, that is! Chris Williams of Lucille's, a 2022 James Beard Foundation Award finalist for Outstanding Restaurateur, and his nonprofit dedicated to fighting food insecurity and waste hosted their second annual golf tournament at Hermann Park.
---
"The tournament raised valuable funds in support of Lucille's 1913, which has donated more than 480,000 meals to communities in need since the start of the COVID-19 pandemic," noted a rep for the tourney's organizers.
Houston Texans Pro Bowler and Super Bowl champion Owen Daniels was among those hitting the links.
"We want to thank everyone for supporting our second annual golf tournament," Williams said in a statement. "It was a great turnout. Lucille's 1913 is an initiative that we created at the beginning of the pandemic to feed the elders in our city, and it has extended to Fort Bend County and Kindleton, Texas. What we try to do is create meals with dignity to service our elders."
Of course, food for the event was a culinary hole in one! Top Chef Season 18 finalist Dawn Burrell served up a lunch of turkey muffuletta sandwiches with handmade focaccia bread, pickled vegetables and hand-cut chips. The seated dinner and awards ceremony later in the evening featured an arugula salad with sorghum-grilled peaches and collard green pesto and a main course of pinot noir-braised short rib with ricotta herb gnocchi. For dessert: strawberry and red velvet cupcakes from This Little Cake of Mine.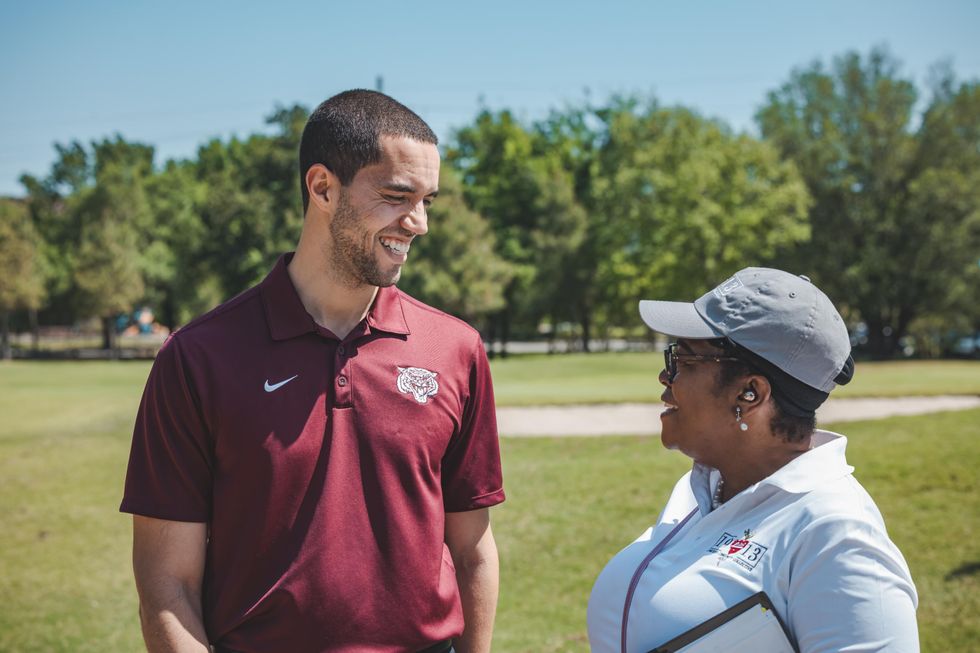 Chris Hollins, Robertine Jefferson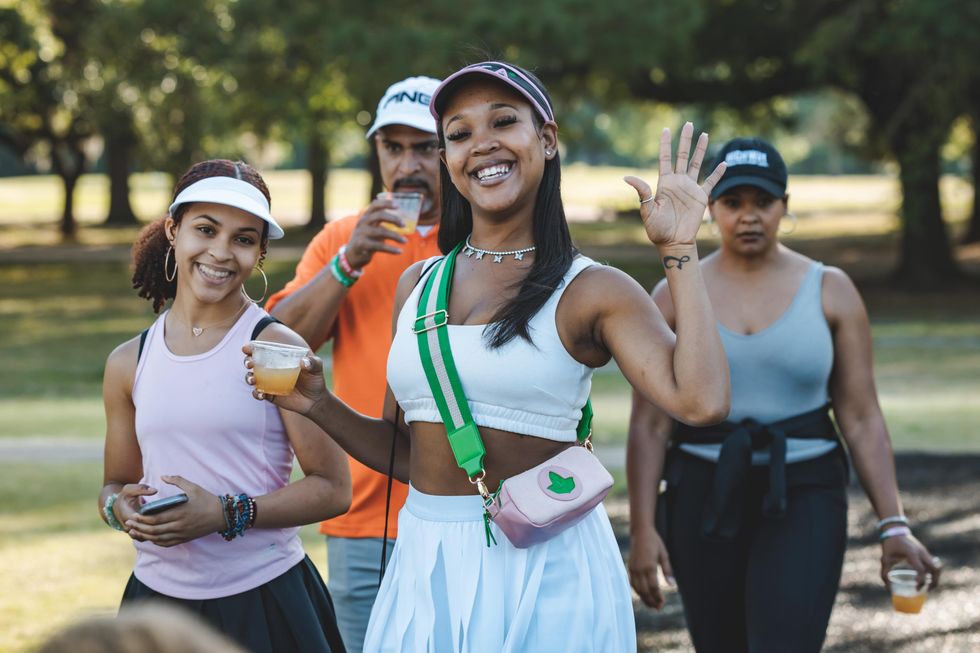 Marley Robbins and Codi Fuller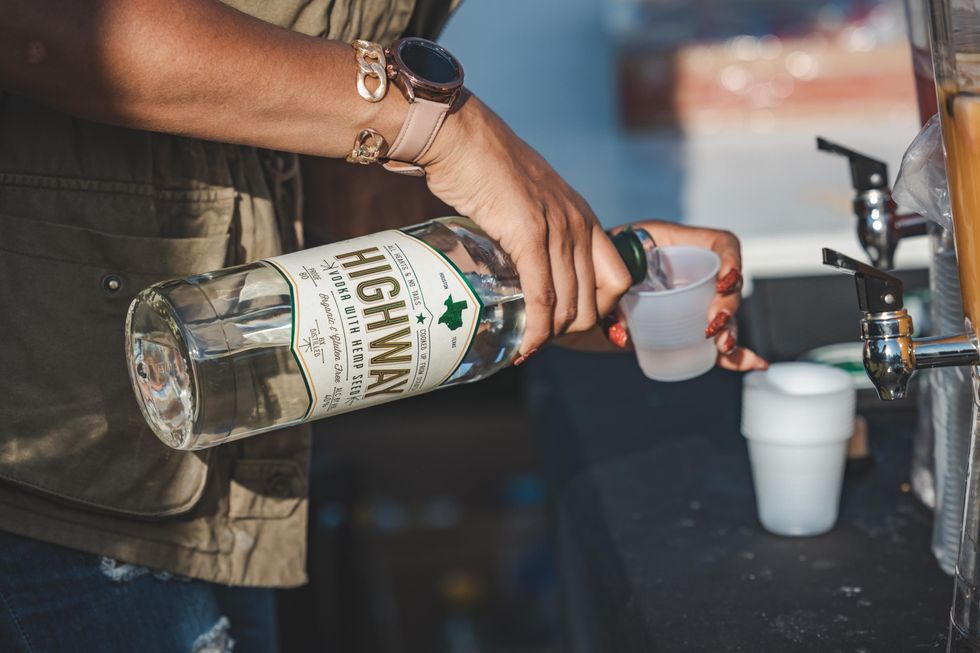 Cocktails compliments of Highway Vodka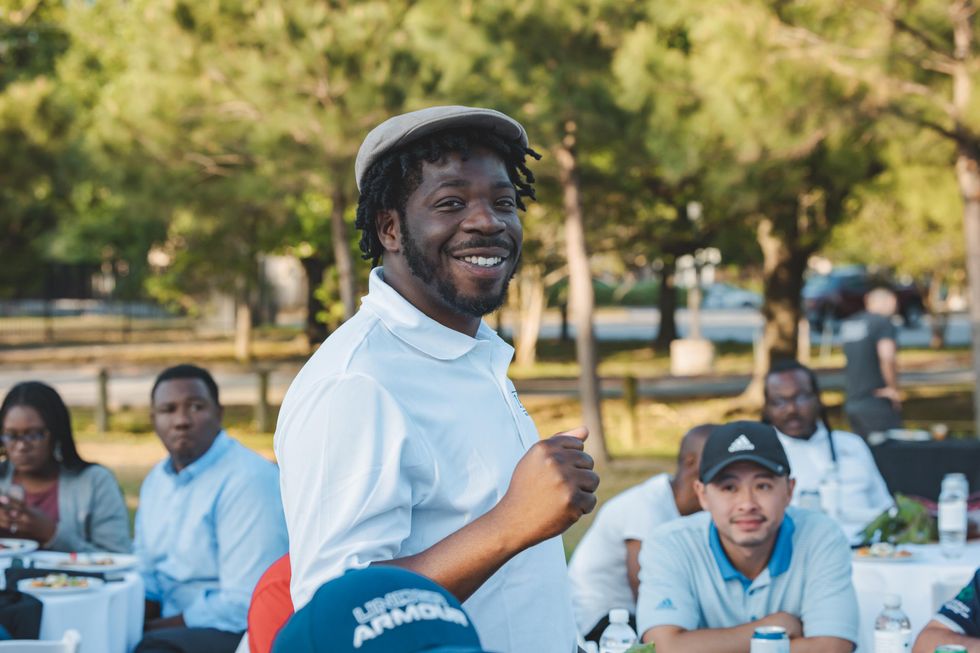 Jeremy Peached of Lucille's 1913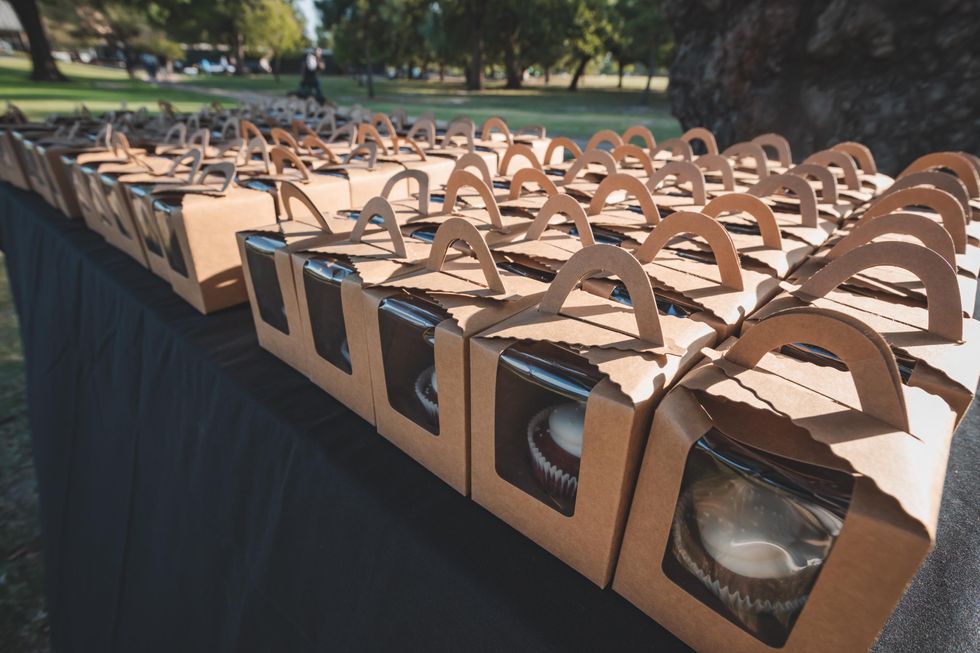 Strawberry and red velvet cupcakes provided by This Little Cake of Mine
Wellness+Giving Back