Celebrity Golf Tourney Raises $50K, Gets Houston Back into the Swing of In-Person Charity Events
Leah Wilson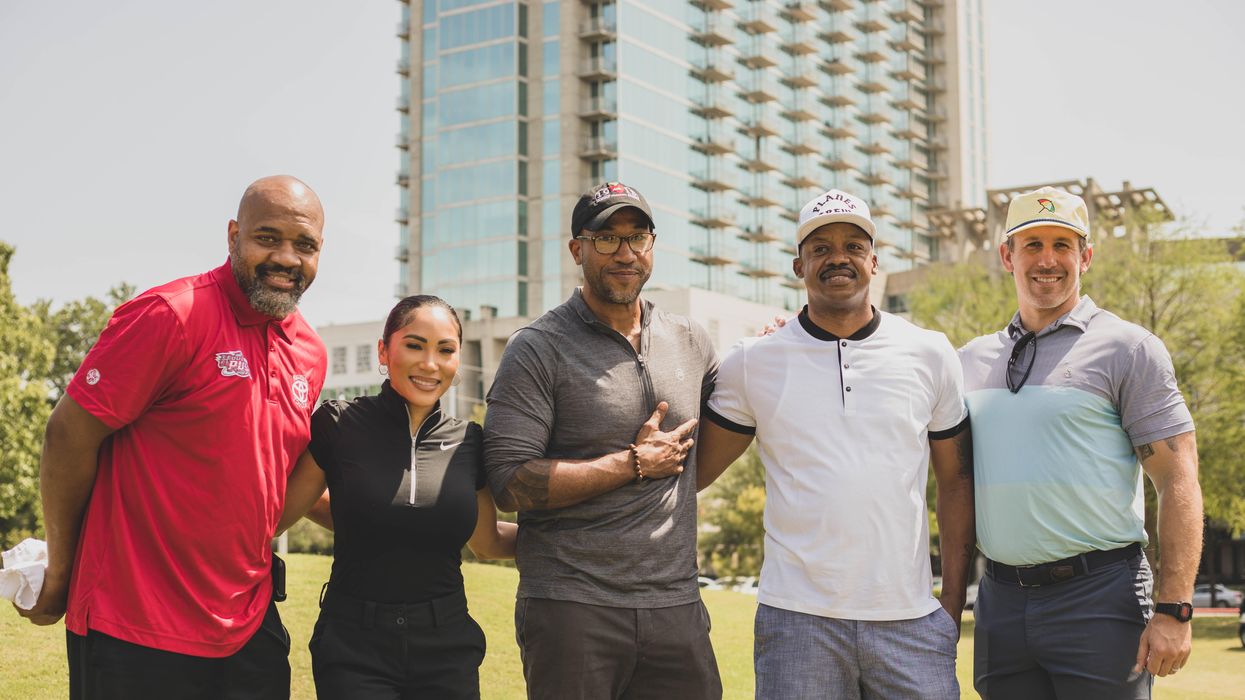 CHARITY EVENTS ARE slowly but surely getting back into the swing of things — in this case, literally, as chef Chris Williams hosted a golf tournament benefiting his Lucille's 1913 nonprofit on Monday at Hermann Park Golf Course. Players included several former pro athletes like Rockets Steve Francis and Moochie Norris, golfer Maggie Noel and Houston Texan and Super Bowl champ Owen Daniels.
---
The day began with a "shot-glass start" as opposed to a shotgun start, as participants threw back a shot of Highway Vodka, which is owned by Williams' brother, Ben. The 18-hole scramble began at noon; boxed lunches of turkey muffuletta sandwiches with pickled veggies and hand-cut chips offered some fuel.
Complimentary drinks were provided by Highway Vodka and Silver Eagle throughout the course, which featured a unique hazard on the 18th fairway: a stage, constructed especially for this event! Once everyone played around it and completed their game, it served as the dining area for a socially distanced, two-course dinner, prepared by Williams' biz partner and acclaimed chef Dawn Burrell, along with Lucille's 1913 culinary director Lawrence Walker. As guests enjoyed a spicy beet salad and mouthwatering coffee-and-stout-braised short rib, Bun B served as emcee, awarding prizes to first, second, third (and last!) place and announcing who won the longest-drive and closest-to-the-pin competitions
"We were thrilled to do this at Hermann Park in the backyard of our restaurant, Lucille's," said Williams during the dinner, "and we're extremely grateful to The Imani School, Hermann Park and all of our partners who helped to make this event a success."
The second-largest tourney ever hosted at Hermann Park, the event raised more than $50,000. Proceeds will be split between Lucille's 1913, which will earmark the funds for future food drops in underserved neighborhoods, and The Imani School, founded by Williams' mother, which serves as the nonprofit's home base and features its first school community garden.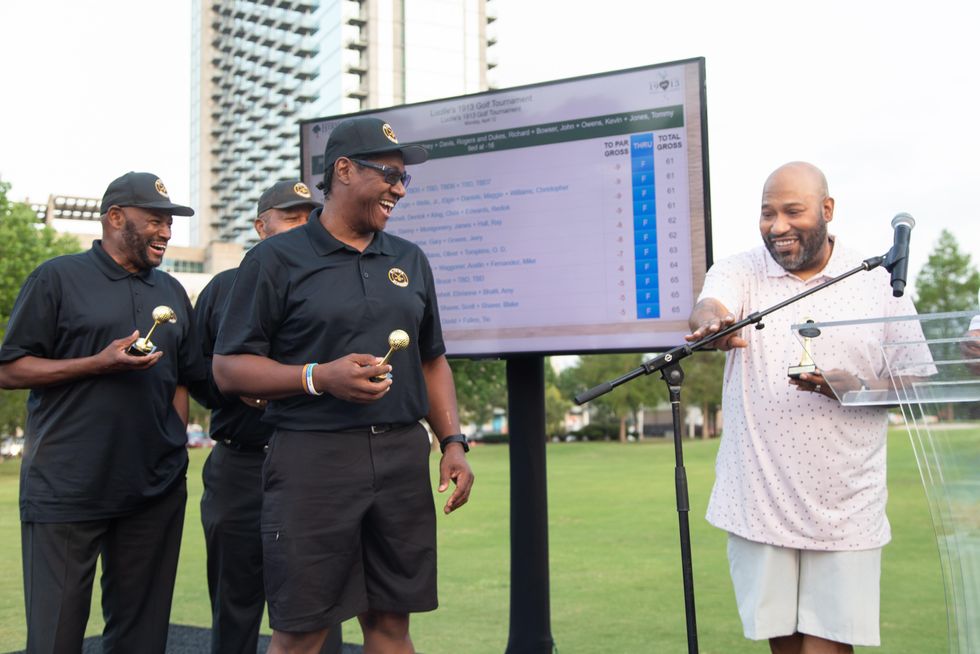 Bun B with second place winners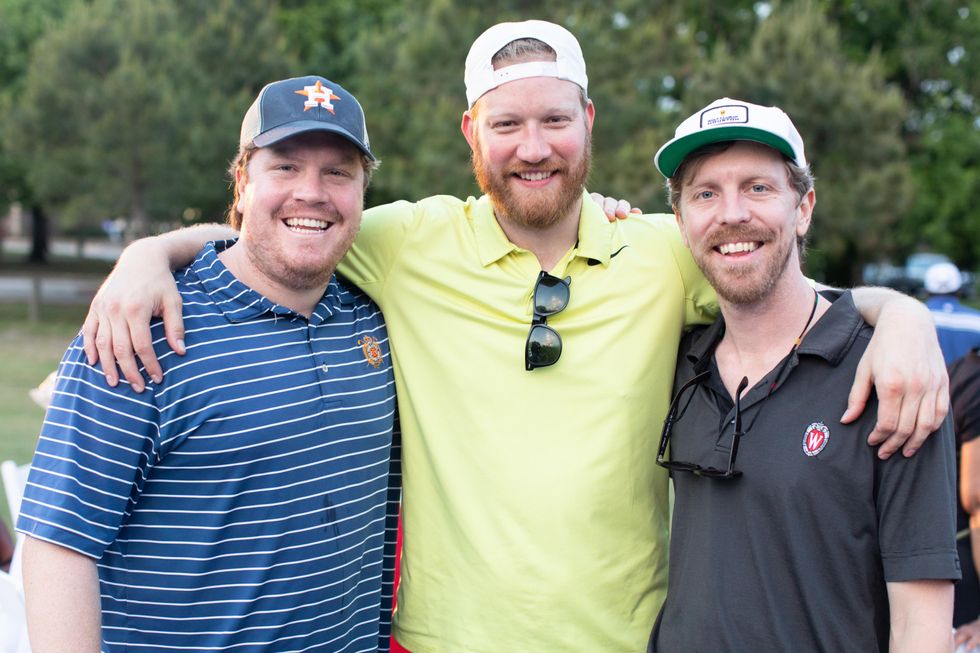 Jack Nugent, Rob Piwonka, Nick Nugent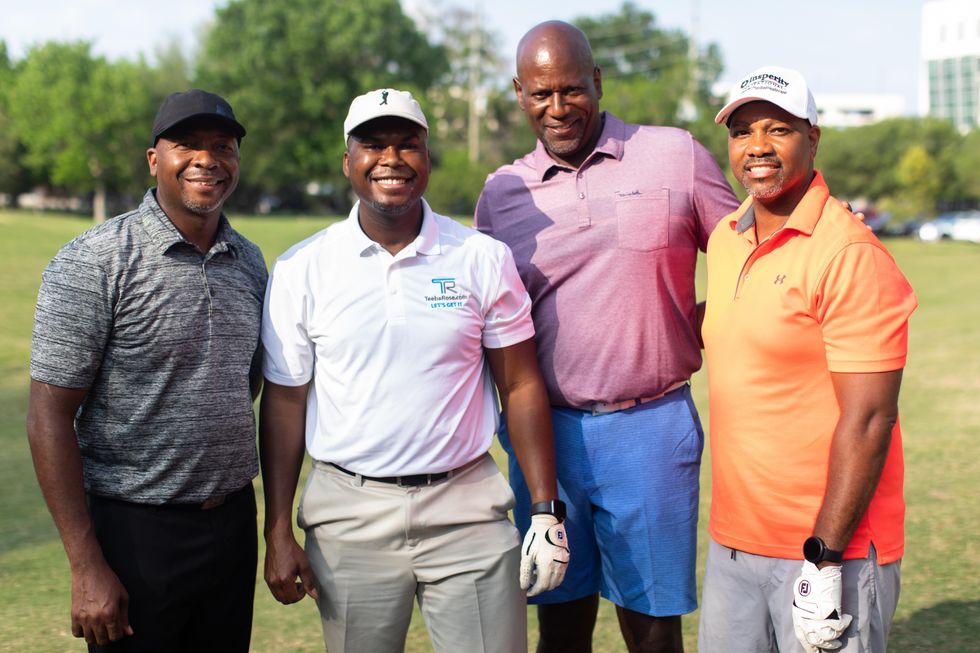 Chris Brown, Teeba Rose, Dr. Warren Forney, Dr. Darnell Pettaway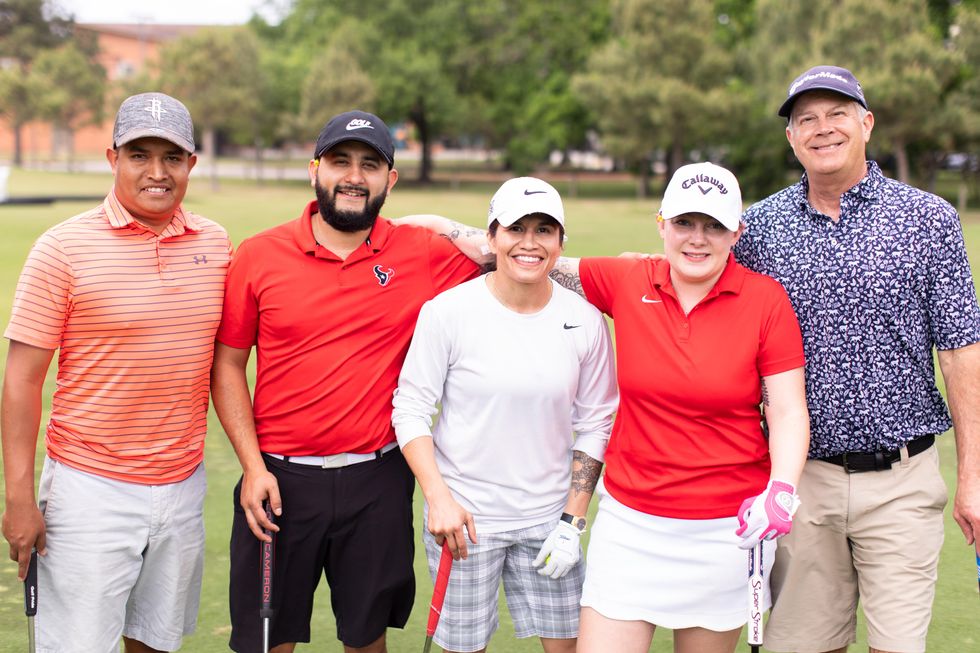 Jose Canales, Enrique Montes, women's MMA fighter Jessica Aguilar, Shannan Canales, Tom Whitehead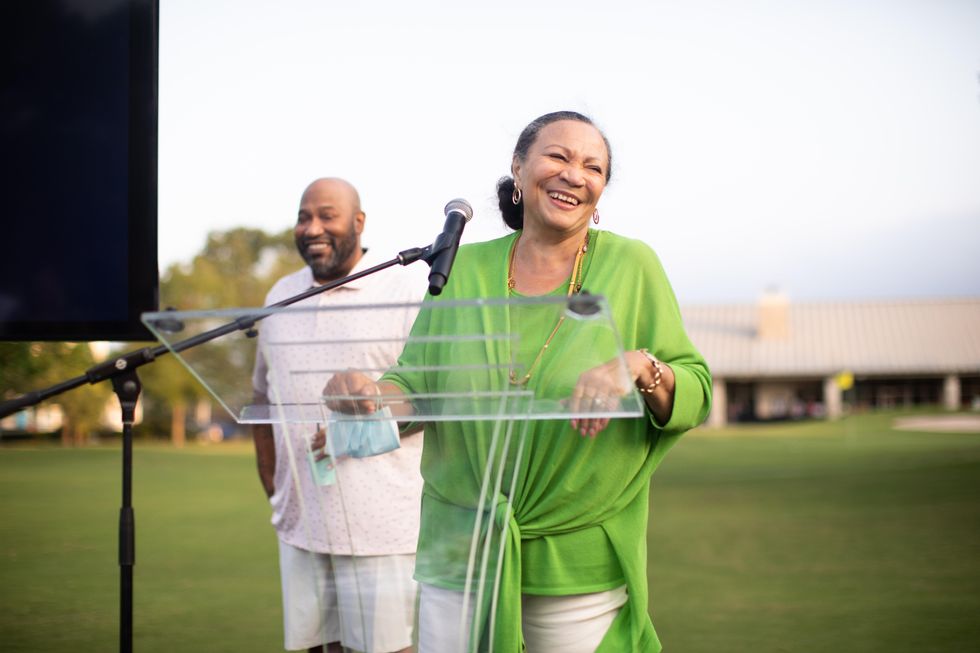 Patricia Williams, Bun B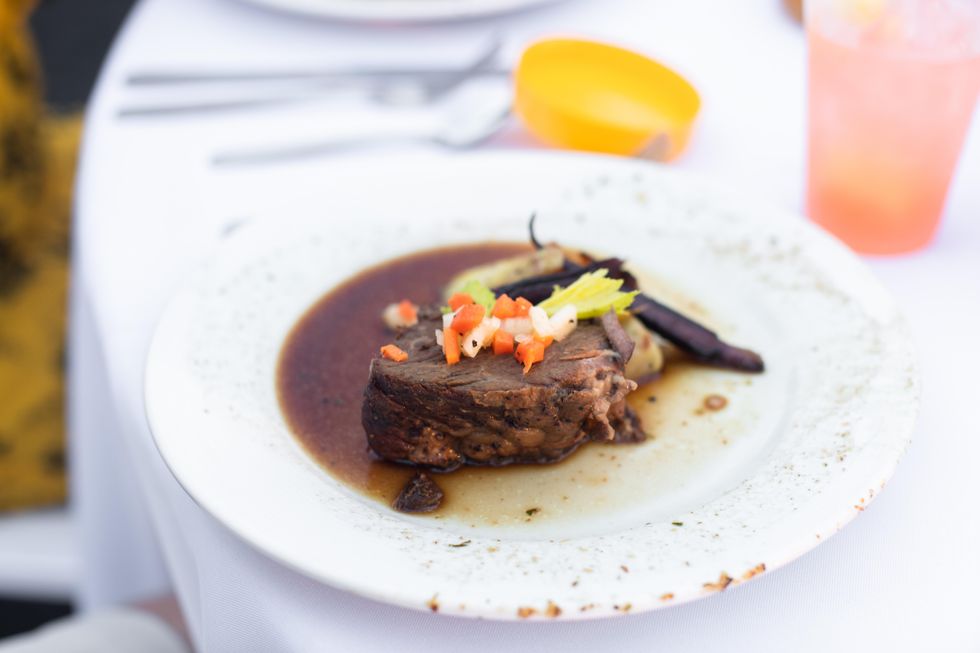 Coffee and stout-braised short rib with buttered turnips and wilted aromatic greens, prepared by chefs Dawn Burrell and Lawrence Walker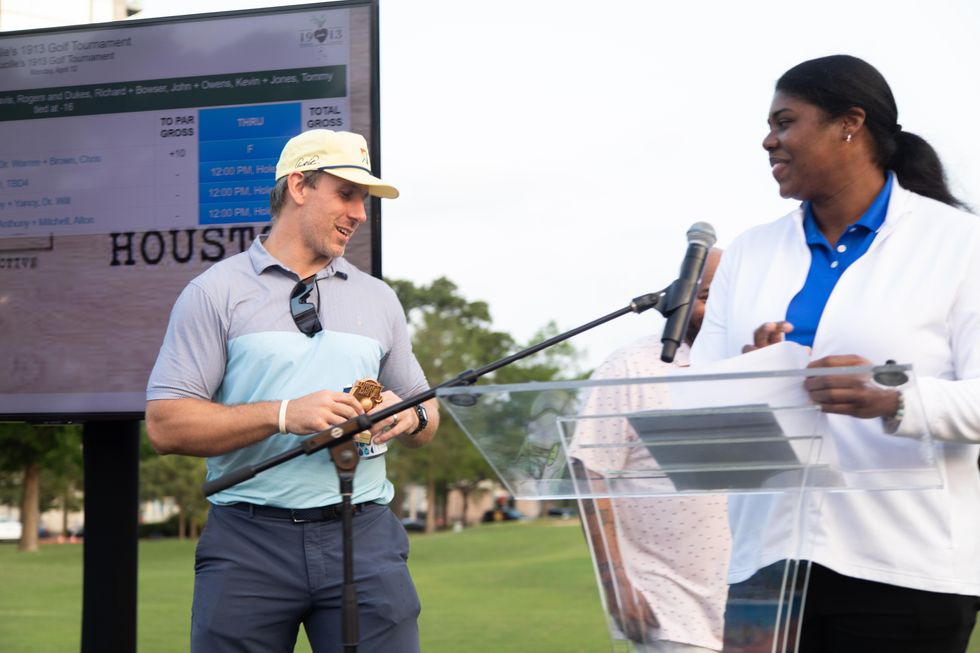 Former Houston Texans star Owen Daniels won the tournament's long drive competition, awarded to him by Hermann Park's Maulana Dotch
People + Places