First-of-Its-Kind Fusion Concept Opens Today on Westheimer
Marco Torres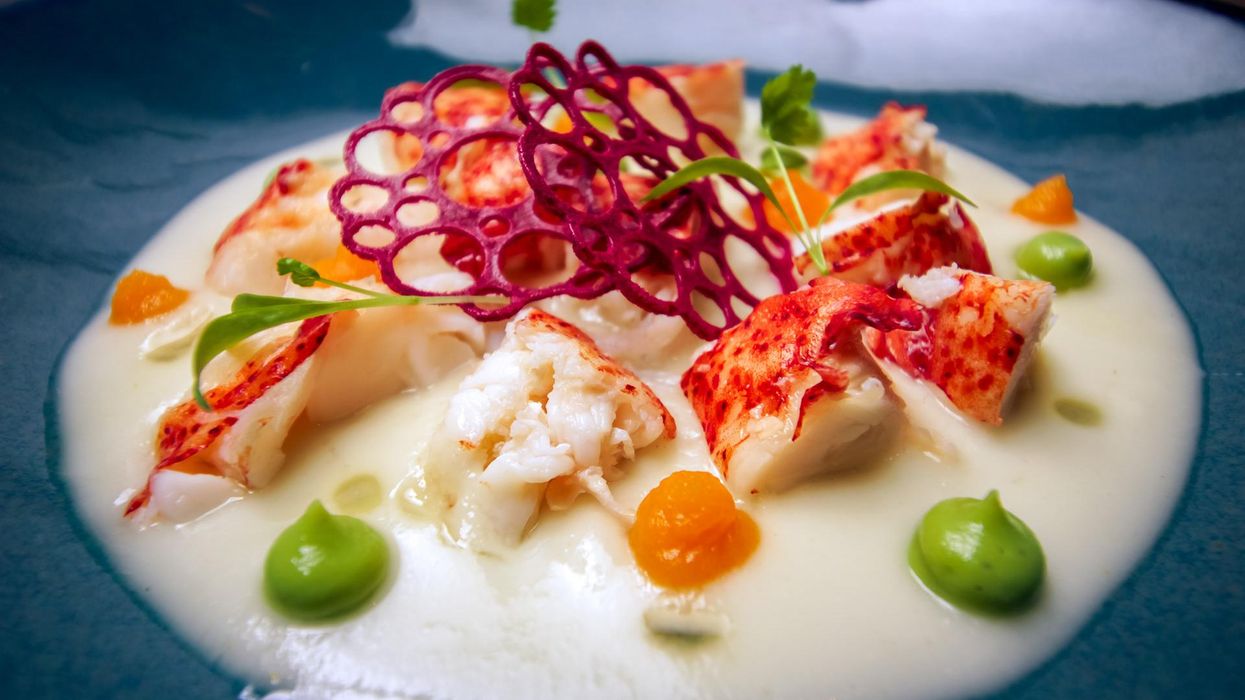 THE LATEST ADDITION to Houston's scene of mouthwatering, global-fusion fare opens today on Westheimer.
---
Located in West Houston near the Beltway, Pacha Nikkei is a first-of-its-kind concept, melding the flavors of Peru and Japan in sharable small plates and craft cocktails boasting sake and pisco alike. Helmed by chef Masaru Fukuda and operator Sebastien Laval (an alumnus of La Table, Le Colonial and Musaafer), Pacha Nikkei touts a ceviche bar, lounge area and dining room — and a killer playlist, thanks to the many years Chef Fukuda spent moonlighting as a nightclub DJ.
Fukuda, who cut his teeth at Latin Bites and Kata Robata, hosted Nikkei pop-ups all over town for the last several years, and most recently operated a Nikkei stall at the now-closed Politan Row food hall. Repeat customers came to love his seafood-heavy dishes like pulpo a la parrilla and Peruvian-spiced-infused sushi rolls.
Inside the new brick-and-mortar, sweeping murals depicting four generations of Fukuda's family, alongside other immigrants who came to Peru from Japan, in the 1800s color the walls. An otherwise clean and simple design scheme lets the food bring all the flavor.
Serving dinner only at the moment, Pacha Nikkei opens at 4:30pm Mon.-Sat.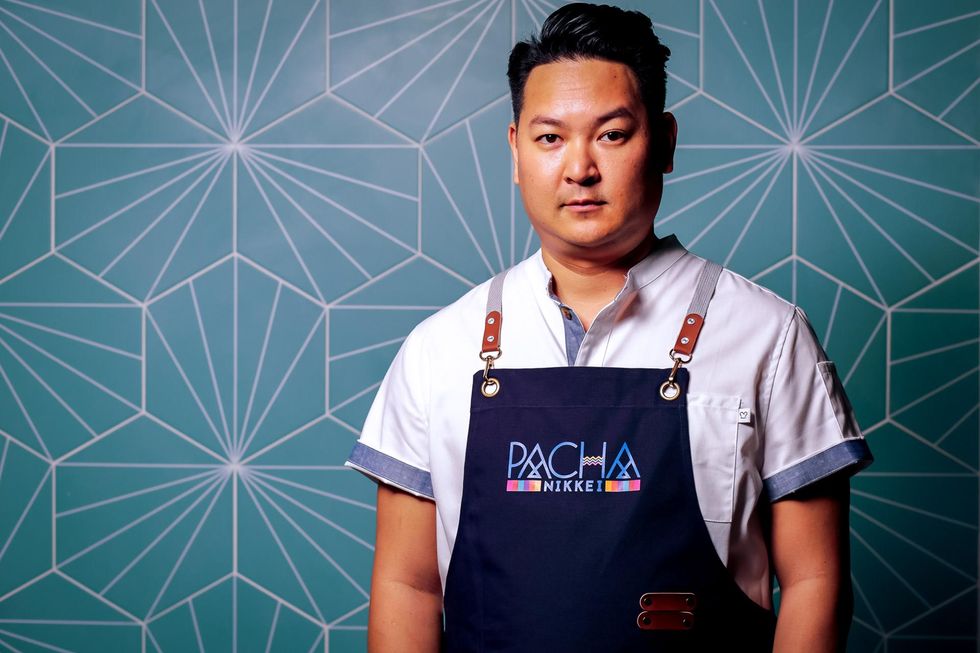 Chef Fukuda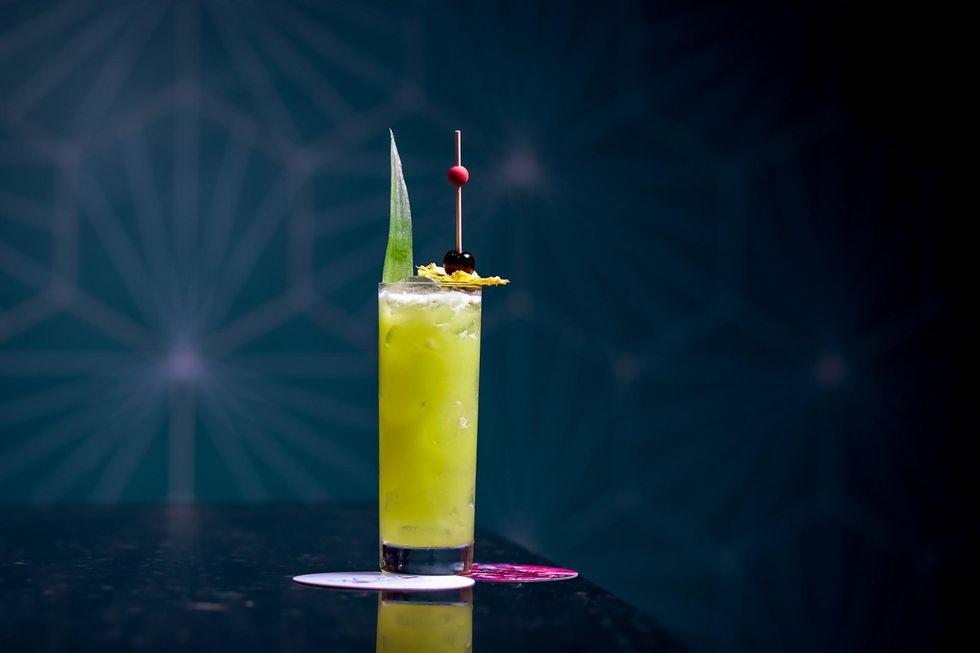 El Tunche cocktail
Lomo Saltado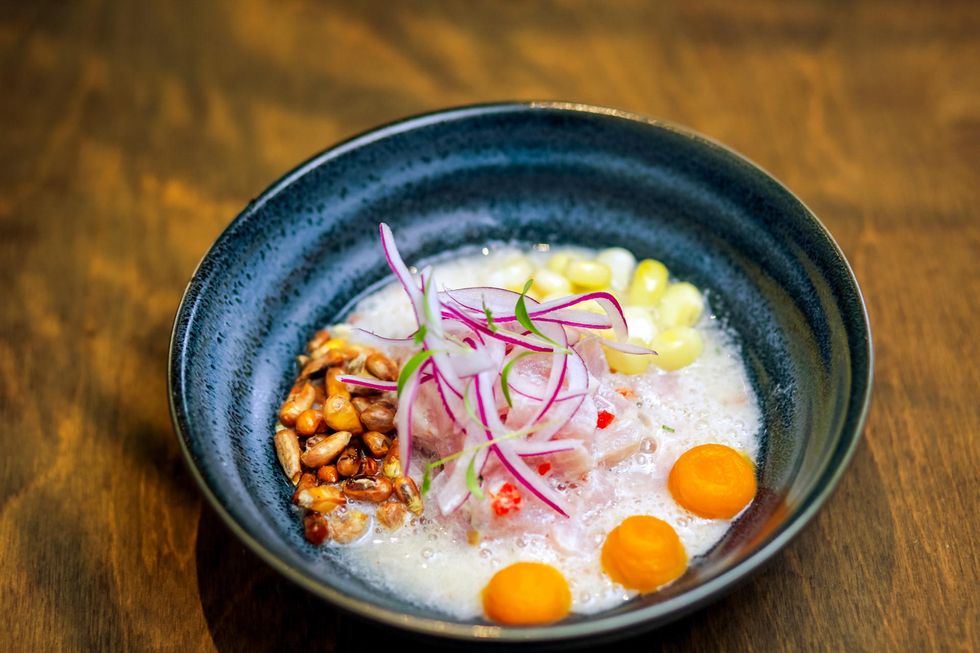 Ceviche classico
Food