This Just In! One of the City's Best Chefs Is Opening a Second Restaurant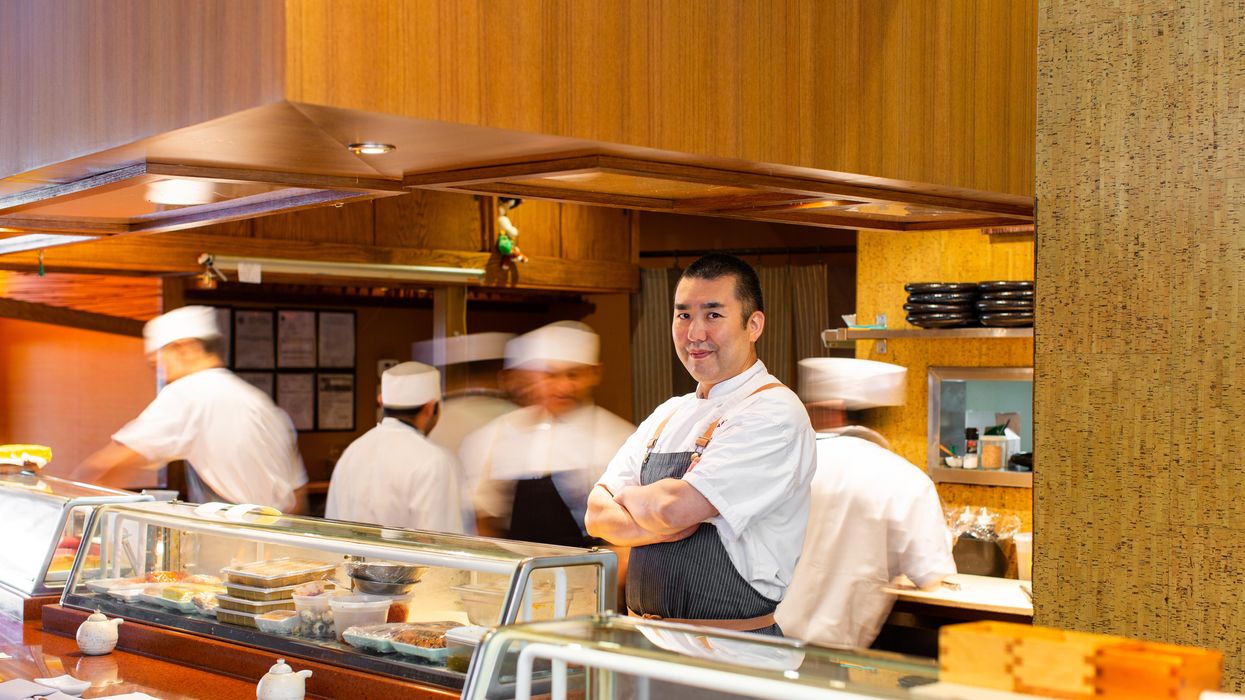 KATA ROBATA CHEF-owner Manabu "Hori" Horiuchi and his business partner Yun Cheng, with whom he opened the Upper Kirby sushi standout 13 years ago, have announced their new restaurant.
---
Katami, which means "keepsake" in Japanese, will open in the former Vincent's space on West Dallas this spring, offering the same premier Japanese and locally sourced ingredients and preparations that Houstonians have raved about at Kata for over a decade. (Chef Hori is famous for using fish caught off the coast of Japan less than 24 hours before serving it to diners.) At the new restaurant, he'll also place a special emphasis on high-end ingredients — think caviar service, foie gras and more.
"We opened Kata Robata 13 years ago as a Japanese restaurant that offered something for everyone," said Chef Hori in a release. "It still does by serving ramen, robata, and of course, sushi and sashimi, but Katami will be where the sushi really shines."
The menu will be broken down into sections like Sashimi, Nigiri, Makimono and Temaki, plus A-5 Wagyu plates and a number of specialty dishes such as toro tartare with kimchi sauce and Japanese milkbread. Chef Hori will of course serve a chef's-choice omakase nightly.
The formerly Tuscan-tinged space will get a mod overhaul courtesy of Abel Design Group; it's notably larger than Kata Robata, and the partners are looking forward to a more extensive beverage program with tons of wine and sake.
Katami is just the latest in a profusion of new sushi spots, such as Money Cat, Ten Sushi and Sushi by Hidden.
Food