Kata Robata's New Holiday-Savvy Indulgences!
Carla Gomez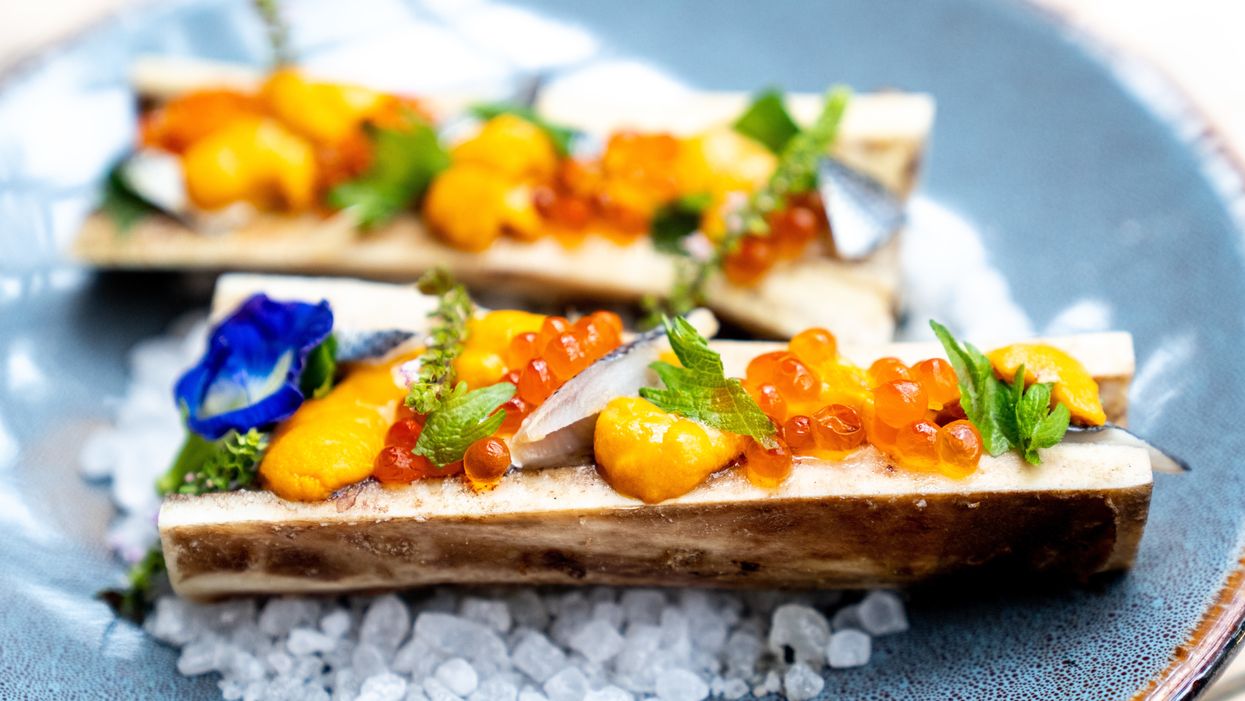 In search of a decadent and festive meal that doesn'tinvolved pumpkin-adjacent ingredients? Beginning next week, Kata Robata unveils seasonal specials, along with caviar service and the "Beaujolais Bonanza" wine event.
---
Kata's already indulgent menu — peppered with delicacies like uni and Wagyu — now includes the Lobster Sando, with Japanese-style milk bread and lemon-cream sauce, and a colorful dish of bone marrow with roe. And, for the first time, Chef Manabu Horiuchi launches caviar service, foregoing the crème fraiche and blinis for salmon-skin "chips" and cauliflower mousse. The $75 course initially appeared on Chef Hori's omakase menu, which received such high praise he developed the standalone service.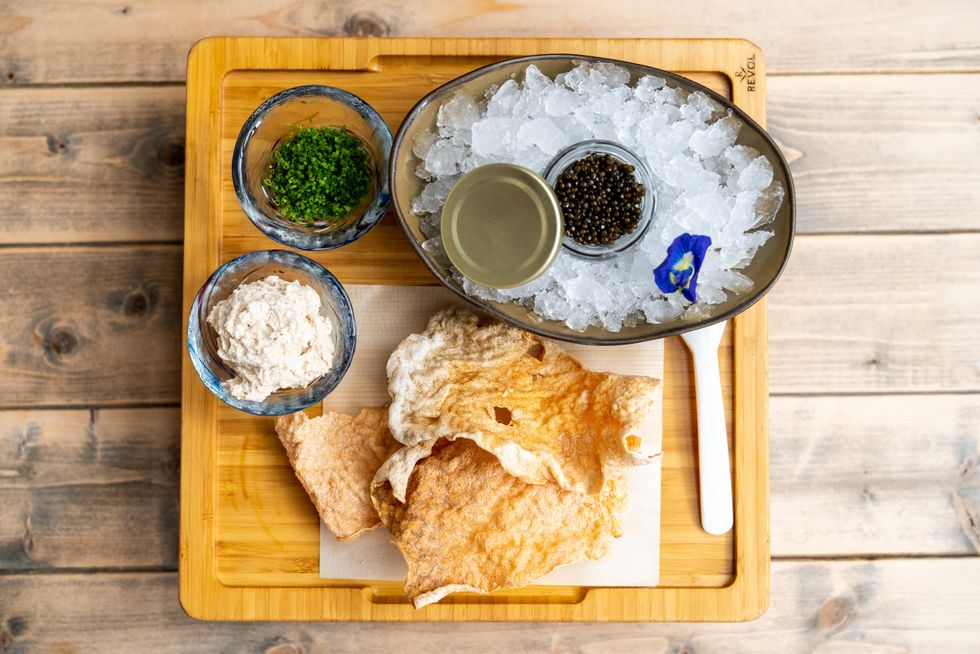 Caviar service
For those looking to imbibe, Kata's Beaujolais Bonanza, held throughout November, will spotlight the best of the best fruity French wine made with Gamay Noir grapes. Expect bottles from Gang of Four; Yann Bertrand; and Vivanterre Gamay, a natural-wine project out of Auvergne, France. The flavor pairs remarkably well with Chef Hori's fresh-yet-indulgent dishes.
AT TOP: Bone marrow with roe
Food