Paper Back
Who says print is dead? The popular Zine Fest returns, channeling the punk spirit of its eccentric late founder.
Daniel Ortiz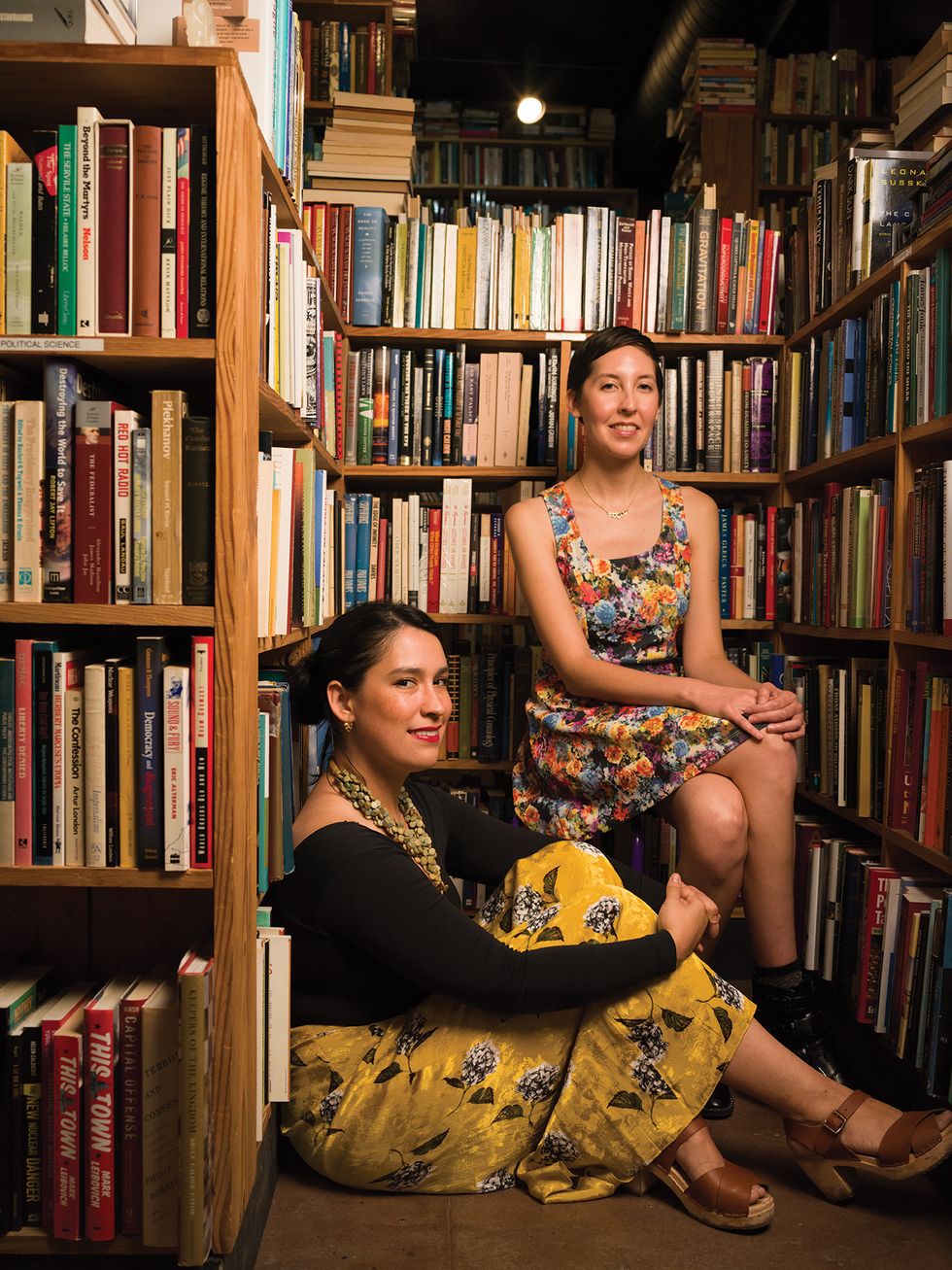 In our age of digitized anxiety, in which the fire hose of online content often leads to alienation and scapegoating, can print nurture a healthier community, where people exchange different perspectives, and support each other's endeavors and livelihood?
---
Consider the rising popularity of Zine Fest Houston, an annual festival dedicated to handmade, self-published magazines called "zines." Founded by beloved zinester Shane Patrick Boyle, the festival quickly grew in popularity; it now takes place at Lawndale Art Center. At the time of this writing, more than 100 zinesters have applied to "table" at this year's Zine Fest Nov. 17, and more than 1,000 attendees are expected. Pretty impressive for what began in 1993 as an informal get-together in Hermann Park of a just handful of zinesters before evolving into Zine Fest in 2004.
Maria-Elisa Heg first volunteered at Zine Fest 2012, which took place at the experimental performance venue Super Happy Fun Land. "I had never seen anything like it before," says Heg, who is completing a masters in Arts Leadership at UH. Inside the graffiti-decorated venue, attendees navigated a maze of tables, each displaying a different selection of zines, "comix," t-shirts, buttons, posters, and plush toys. Local alt-rockers Devil Killing Moth performed live, creating a noisy, yet family-friendly vibe. "It was so vibrant and unpredictable, in the best possible way," says Heg, who along with fellow zinester Anastasia Kirages has co-organized Zine Fest since 2013. (Evan McCarley and Sarah Welch have teamed up with Heg and Kirages to organize this year's event.)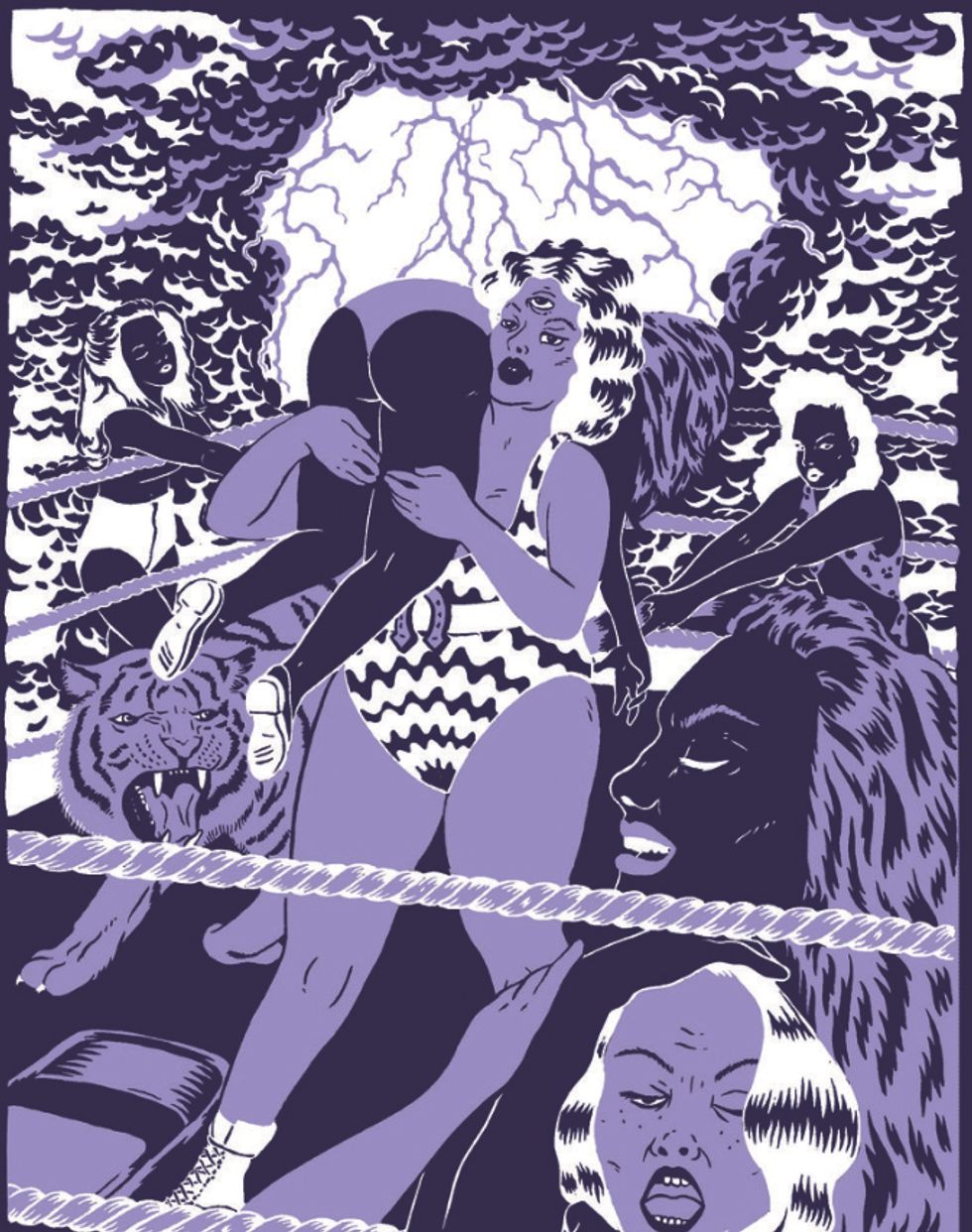 Jade Young produced this image for Zine Fest's official poster.
"There's this incredible feeling of expression at Zine Fest," says comic artist Isaiah Broussard, who admires the versatility of the medium. "You see autobiographical zines, poetry zines, political zines and zines that have no format I can describe." Zines are also a powerful platform for members of marginalized communities who are often absent from mainstream media. UH Hispanic Collections Archivist Elizabeth Lisa Cruces believes zines can empower individuals to become "active agents in the making or telling of their story," and last year procured an extensive collection of zines from Boyle, some dating as far back as 1977, which are now accessible to anyone with a photo ID.
While many zinesters publish and promote their work online, their readership continues to seek out tangible, paper-based objects. That tangibility appeals to Zine Fest's featured artist Jade Young, who created this year's poster, a pile-up of six formidable-looking female wrestlers, one of whom is pulling the tail of a seriously pissed-off purple tiger. "Zine Fest is a big reason why I am still so invested in art," says the 29-year-old Young, who first tabled in 2014. Her hand-drawn depictions of the human figure, in all of its glorious awkwardness, align with the politically progressive ethos of Zine Fest, though Young rarely creates work to make a specific political point — "other than just, as a female artist, taking back the female body, and making it beautiful," she says, "but in weird ways that aren't considered classically sexual."
This year's Zine Fest is bittersweet, in that it marks the inauguration of the Shane Patrick Boyle Memorial Grant for Emerging Zinesters. In 2017, Boyle relocated to Mena, Ark., to care for his mother, who was dying. Being type-1 diabetic, he relied on insulin to stay alive, but with no employer to provide health insurance, Boyle started a GoFundMe campaign to raise the money he needed to get his prescription filled for just one month. He didn't make it. On March 18, one week after his mother passed, Boyle died from diabetic ketoacidosis, just $50 short of the funds he needed. In addition to honoring Boyle and his work, the $200 grant aims to support work by an emerging, self-described queer zinester.
"Shane worked really hard to make his life what he wanted it to be," says Heg. "It was really important for him to create this safe environment to express himself and for other people to do the same."
Newly the recipient of a substantial festival grant from the Houston Arts Alliance, Zine Fest faces the challenge of transforming what began as a spontaneous gathering of creative outliers into what Heg describes as a "sustainable model of funding and strategic partnership" — without compromising the punk spirit that defined the festival in the first place.
"I think the act of self-publishing is very radical," says Kirages, considering the power of paper, a pen and a stapler. "Some of the subject matter of zines might be really light-hearted, but other times, it's deeply personal. But when you read something someone has written about what you're going through, you don't feel so alone."
AT TOP: Maria-Elisa Heg and Anastasia Kirages, photographed at Kaboom Books, have co-organized Zine Fest since 2013.
Art+Culture