Marvelous Malaysian Is on the Menu at Power Pair's Must-Try Katy Restos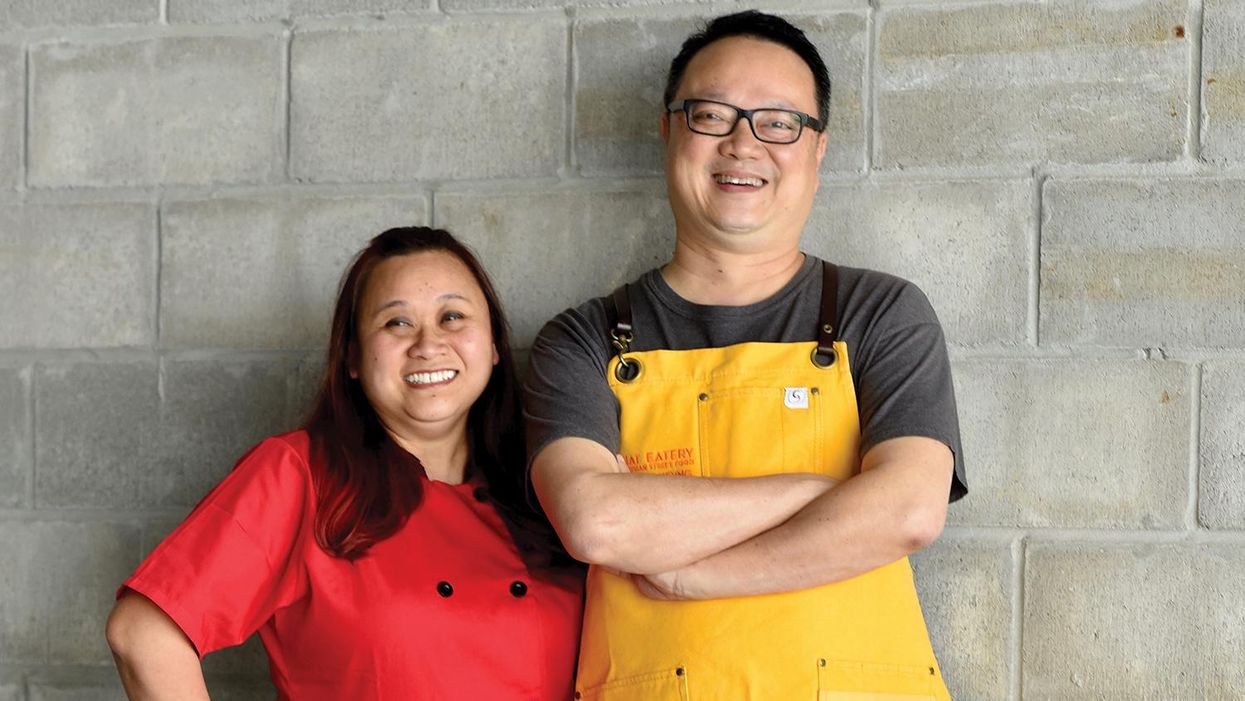 ALEX AU-YEUNG and Cuc Lam are as interesting and warm as the food they serve. Located inside the quietly thriving Katy Asian Town west of Houston, Au-Yeung and Lam's Malaysian restaurant Phat Eatery and just-opened bahn mi shop Yelo are standouts in the growing complex, anchored by specialty grocer H-Mart and featuring well known favorites like Mala Sichuan plus 30 other restaurants, tea shops and karaoke bars.
---
Raised in Hong Kong by Malaysian parents, Au-Yeung came to the U.S. to attend UH and study aviation technology. He found his way into the restaurant biz through a point-of-sale company he launched that catered to Asian restaurants. Determined to start his own resto, he returned to Hong Kong, paying chefs to allow him to work as free labor in exchange for teaching him the ways of the Cantonese kitchen, which emphasizes simple preparations with fresh ingredients.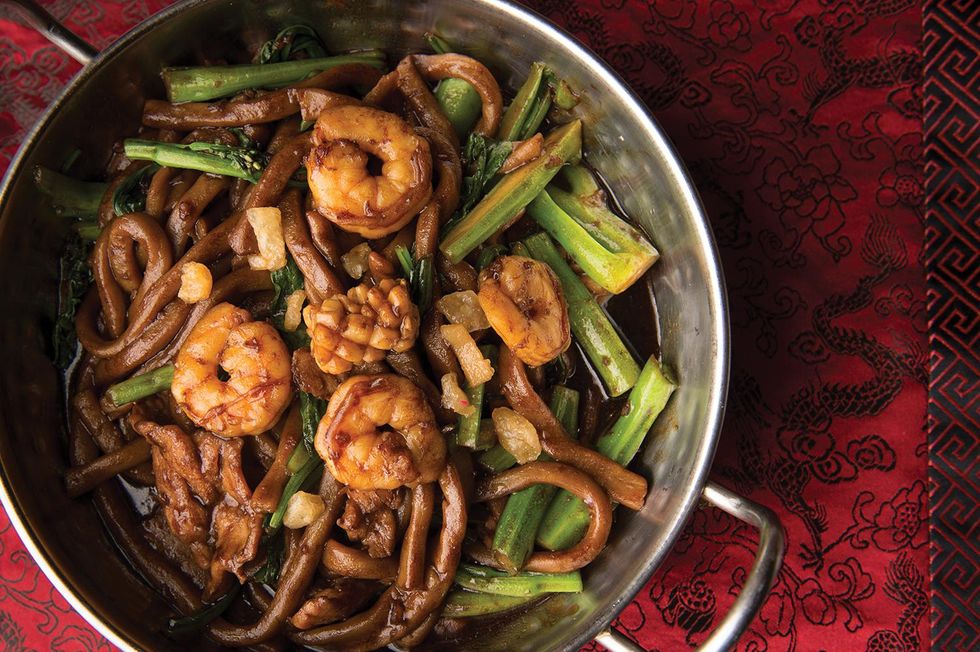 Hokkien Mee with thick egg noodles, shrimp and calamari at Phat Eatery
In 2018, he opened Phat, the cumulation of his studies. Malaysian restaurants in Houston tend to serve "the same menu at the same price in the same environment," he says. "I'm trying to bring something new to Houston."
In the center of the restaurant is a bar, with illuminated signs lending the feeling of a street market, a vital aspect of Malaysian culture. "One vendor specializes in one thing and prepares it for generations," he explains. In this tradition, Phat's ingredients are sourced locally, and everything is cooked from scratch. A Malaysian twist on curry, Curry Laksa, with soft egg noodles and a thin curry "soup" topped with jumbo shrimp, tofu and bean sprouts, is a must-try. For the adventurous, the Feed Me special features six courses of the chef's choosing.
And the chefs are busy: Next door, Lam is spearheading Yelo, the duo's just-opened sandwich concept. Opening a restaurant during Covid is certainly a challenge, but Lam is no stranger to adversity. A daughter of refugees, Lam was raised in Mississippi where she developed a repertoire of Vietnamese, Cajun and Southern cuisine by watching her mom and aunts in the kitchen.
Yelo, named for a color associated with joy, was originally envisioned as a traditional diner; the concept evolved in light of Covid to a grab-and-go, designed with yellow walls and smart charcoal accents. Lam leans on her Asian-Cajun roots to create dishes like the Char Siu Xiu Mai, traditional Vietnamese meatballs with a Texas twist. "My mom has cooked this xiu mai for us my entire life," says Lam. "No other Vietnamese places serve it this way, but it's because in her version, she serves it with a Chinese barbecue marinade. It's a dish close to my heart because it reminds me of my family."
Food