Take It Outside! Cavnar, Top Chefs Present Chic 'Delicious Alchemy' Dinner on Hope Farms Grounds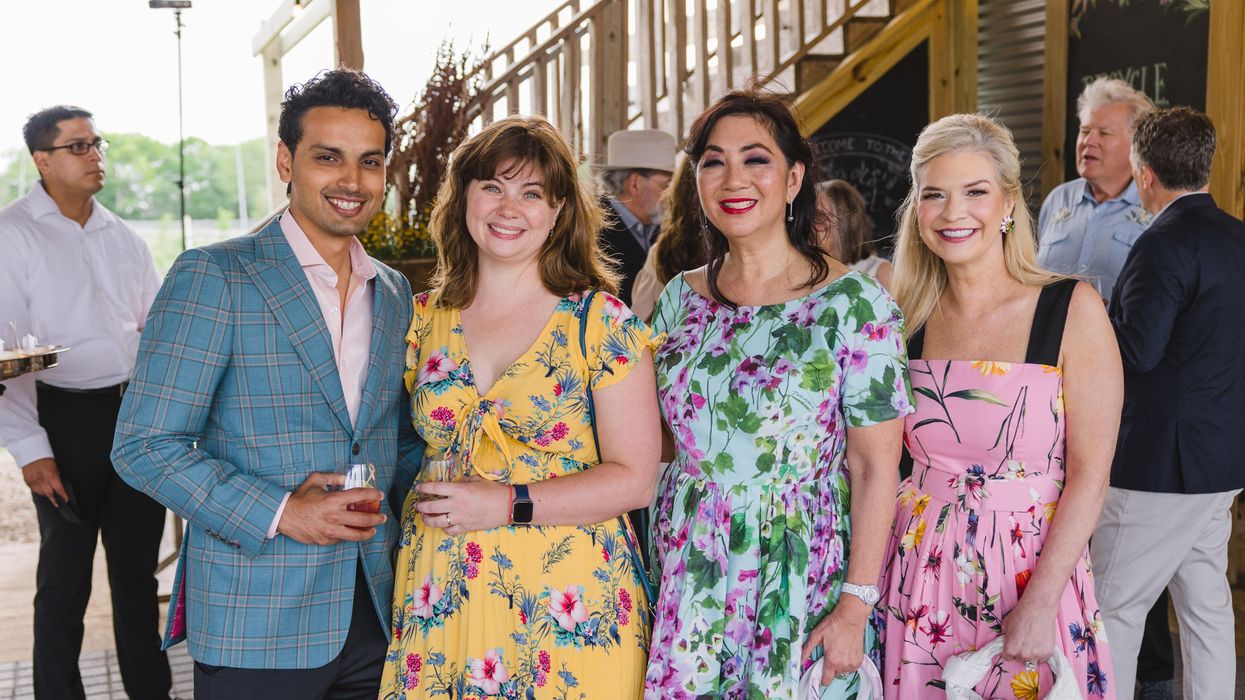 THE INDOMITABLE GRACIE Cavnar and her Recipe for Success nonprofit hosted the annual "Delicious Alchemy" dinner on the grounds of the organization's Hope Farms in Sunnyside. Per the custom, the meal, which followed a lively al fresco cocktail hour set to the music of an acoustic guitar, featured course after course of divine treats prepared by some of the city's best chefs, often utilizing produced from the farm.
---
"As the sun set, everyone took their seats in the transformed Gathering Barn," said a rep for the event's organizers. "Soaring ceilings featured striking Renaissance-inspired chandeliers adorned with farm-grown florals floating above a 50-foot-long table dressed in shimmering copper Fortuny fabric." The tabletop also "showcased lush linear arrangements of perfumed florals plucked fresh from the surrounding fields. The richly colored blooms included delicate rarities from sweet peas and ranunculus to foxgloves and roses."
Courses included Sysco chef Javier Lopez's crabcakes, wild mushroom pierogis by Culinare chef and Recipe for Success board member Barbara McKnight, and an almond and goat cheese salad from chef Martin Stayer of Nobie's and The Toasted Coconut. As the meal progressed, guests sampled Theodore Rex chef Kaitlin Steets' snow peas and carrots tossed in an herbaceous pistou sauce; Roma chef Kevin Bryant's handmade casarecce pasta with caramelized lemon sauce, heirloom tomatoes and green beans; Ouzo Bay chef Thomas Laczynski's roasted Portuguese octopus; Le Colonial chef Charlie Ho's tea-smoked squab, cooked on the grounds and paired with ginger-glazed Hope Farms carrots; and 12-hour Gourmet Ranch short ribs with port wine reduction from chef Greg Martin of Bistro Menil.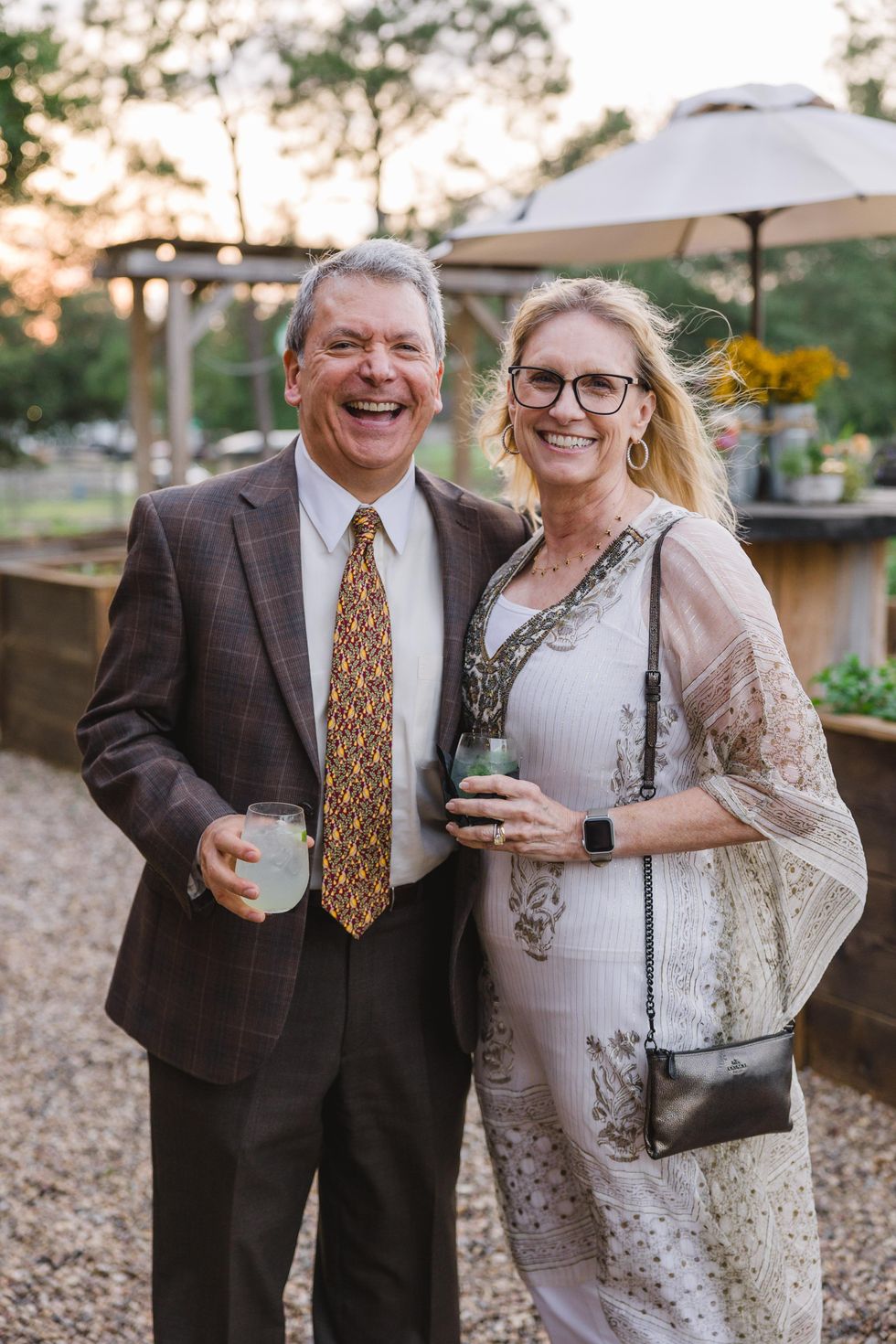 Roland and Karen Garcia (photo by Johnny Than)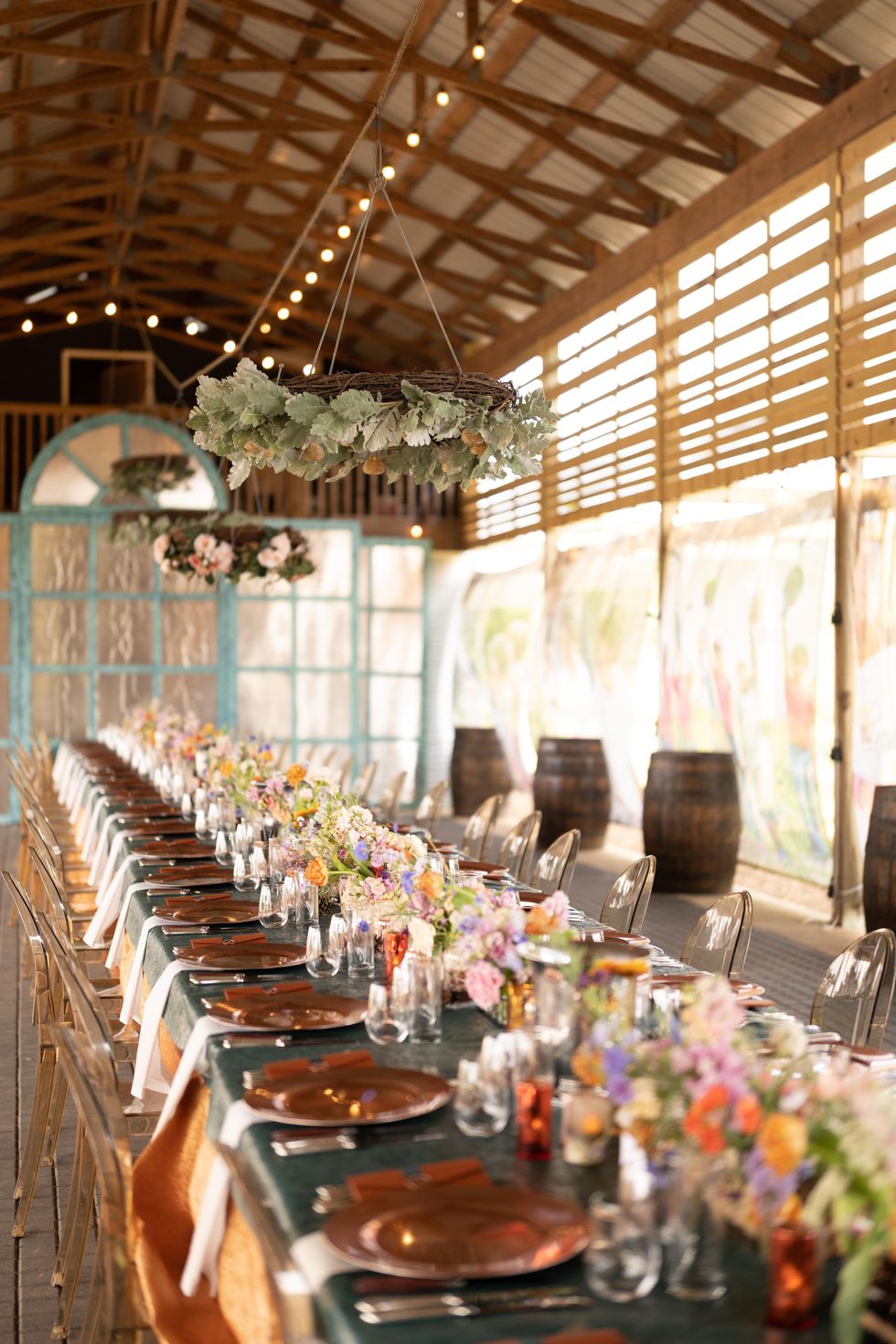 The tablescape featured flowers grown on the grounds (photo by Daniel Ortiz)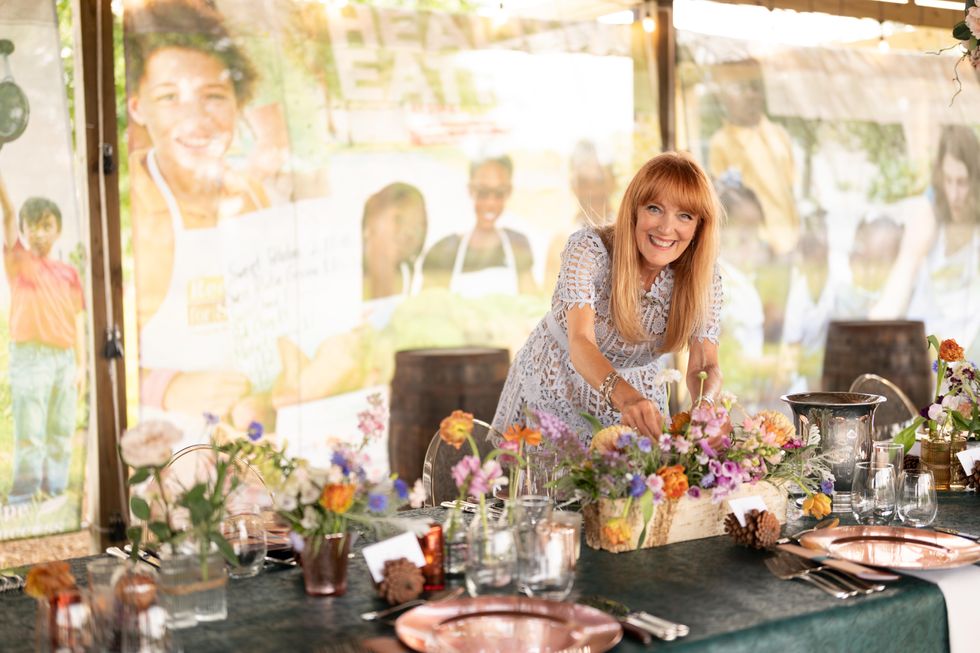 Gracie Cavnar (photo by Daniel Ortiz)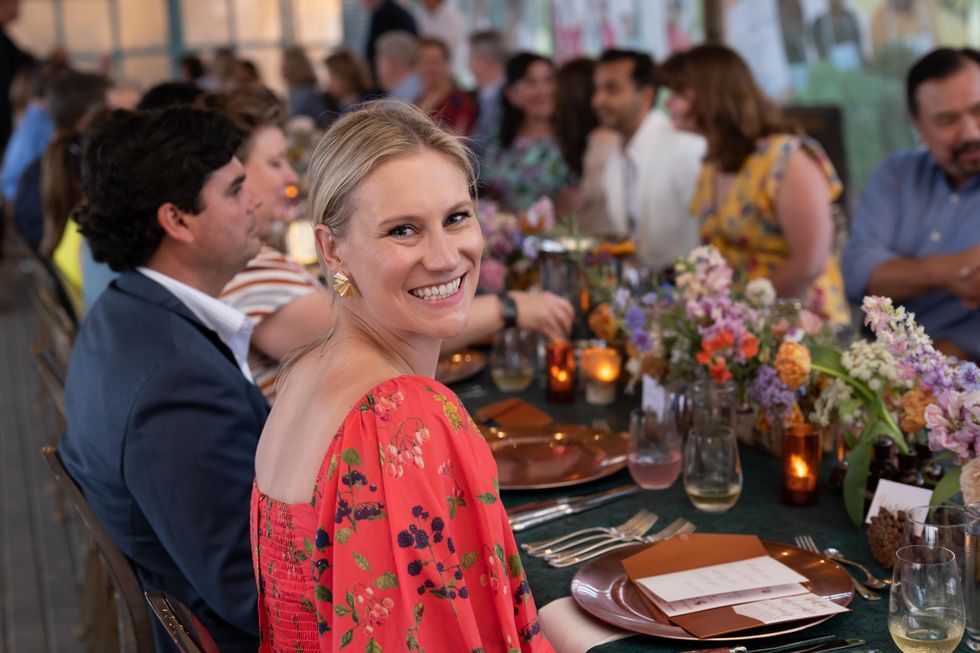 Virginia McMullen (photo by Daniel Ortiz)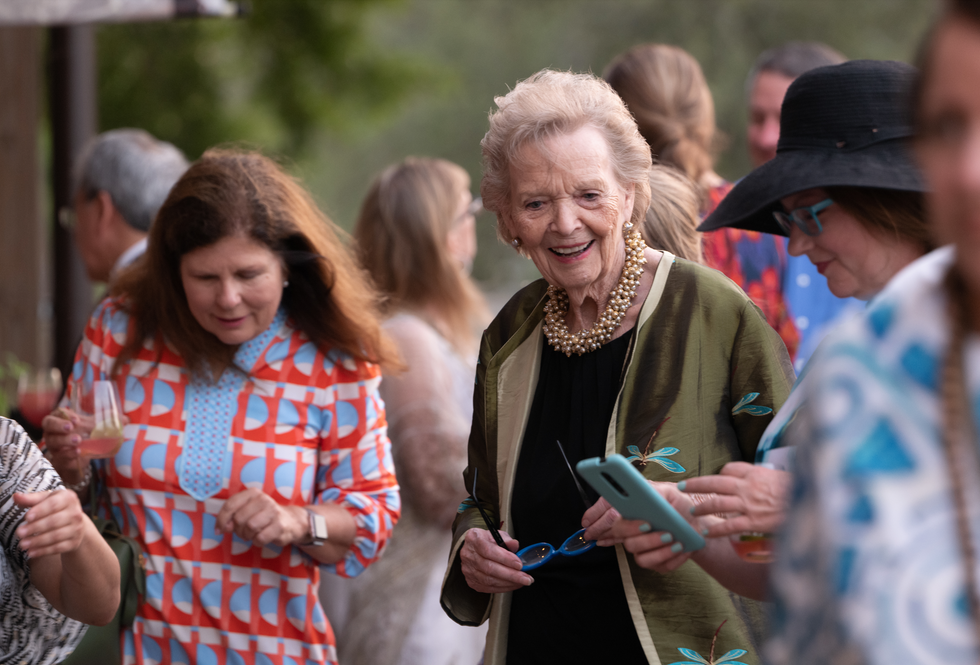 Peg Lee (photo by Daniel Ortiz)
Wendy Miller (photo by Daniel Ortiz)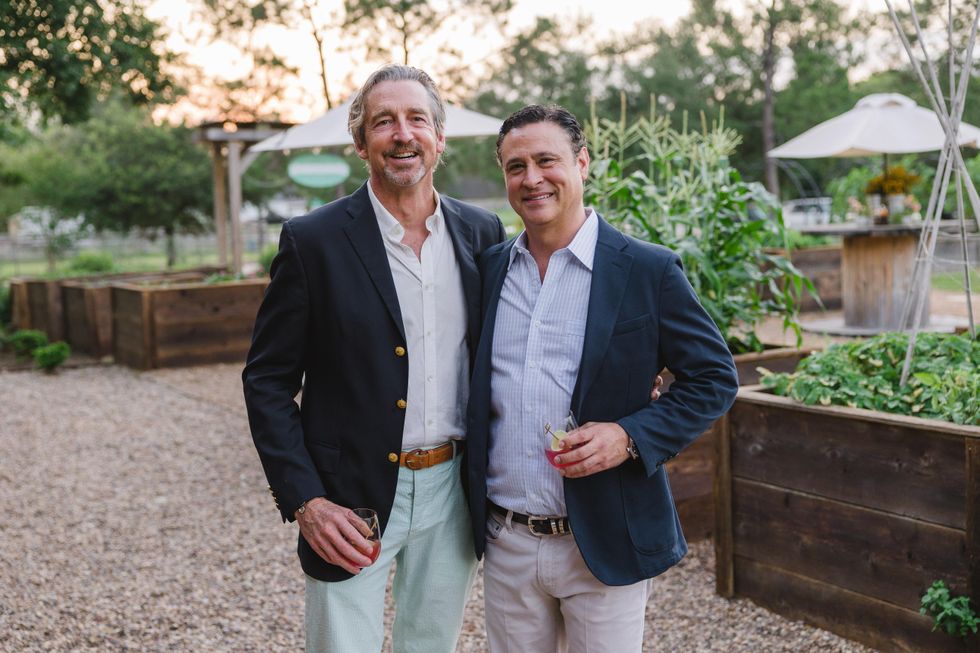 Ford Hubbard and Glen Gonzalez (photo by Johnny Than)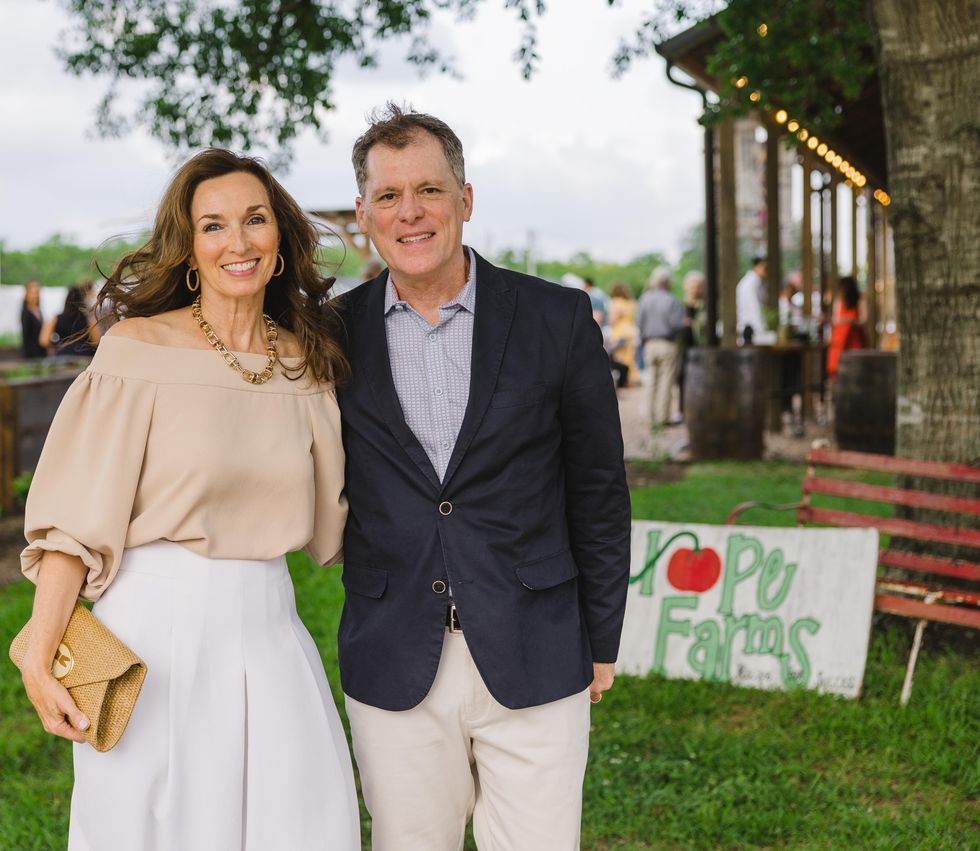 Allison and Steve Hendrickson (photo by Johnny Than)
Sheri Henriksen, Bob Cavnar, Ingrid Bond and Katherine Warren (photo by Johnny Than)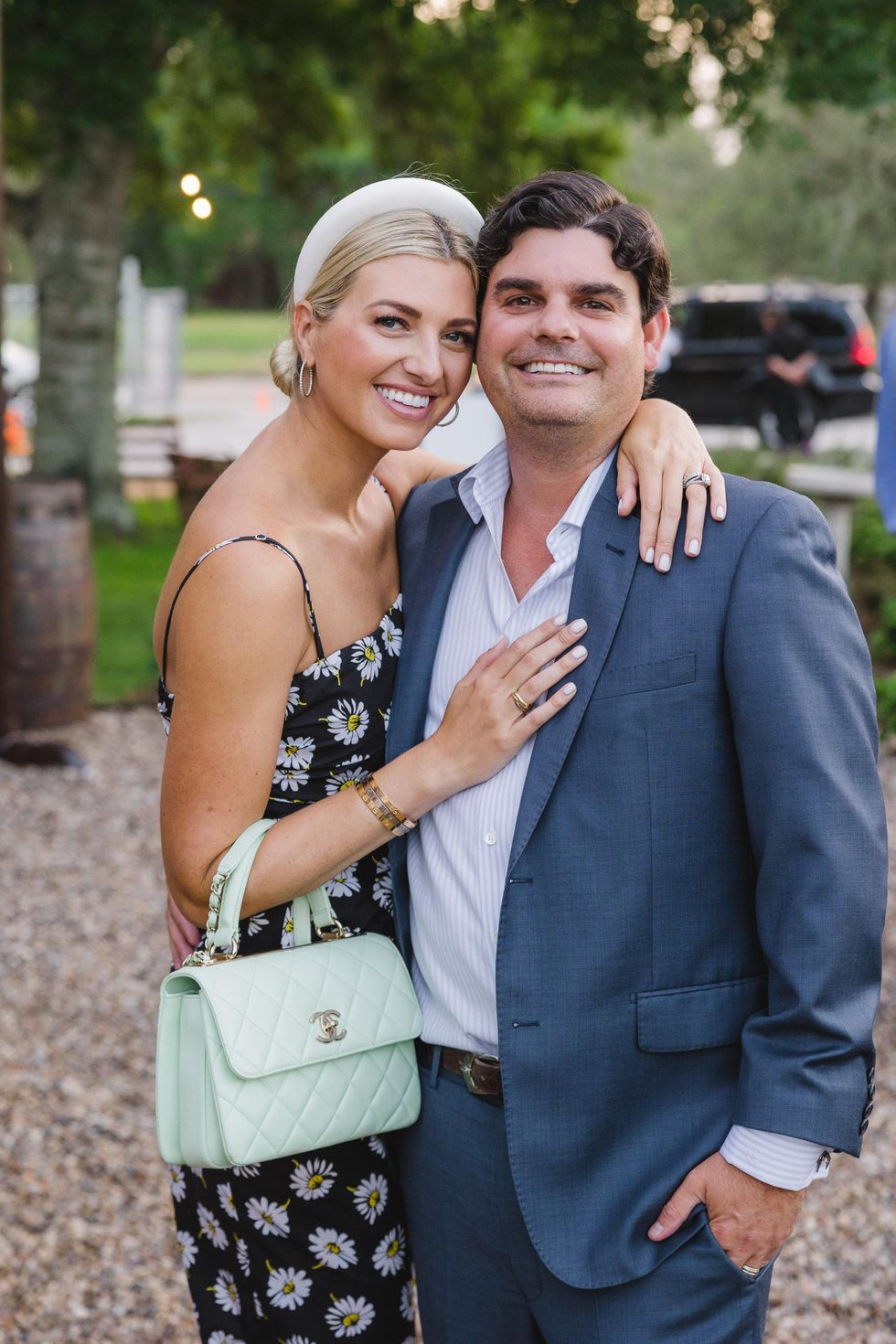 Ashton and Dallas Garrison (photo by Johnny Than)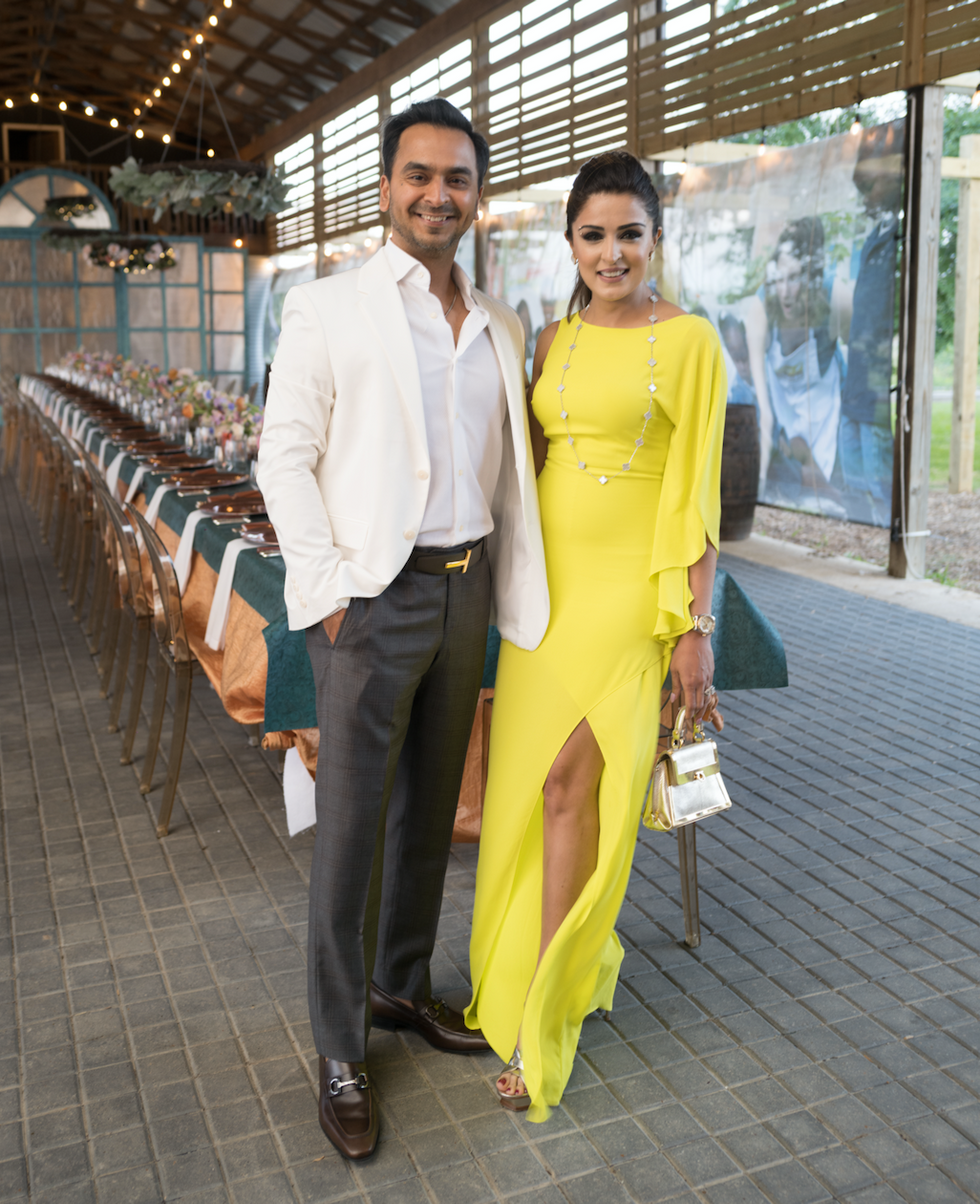 Naushir and Sneha Merchan (photo by Daniel Ortiz)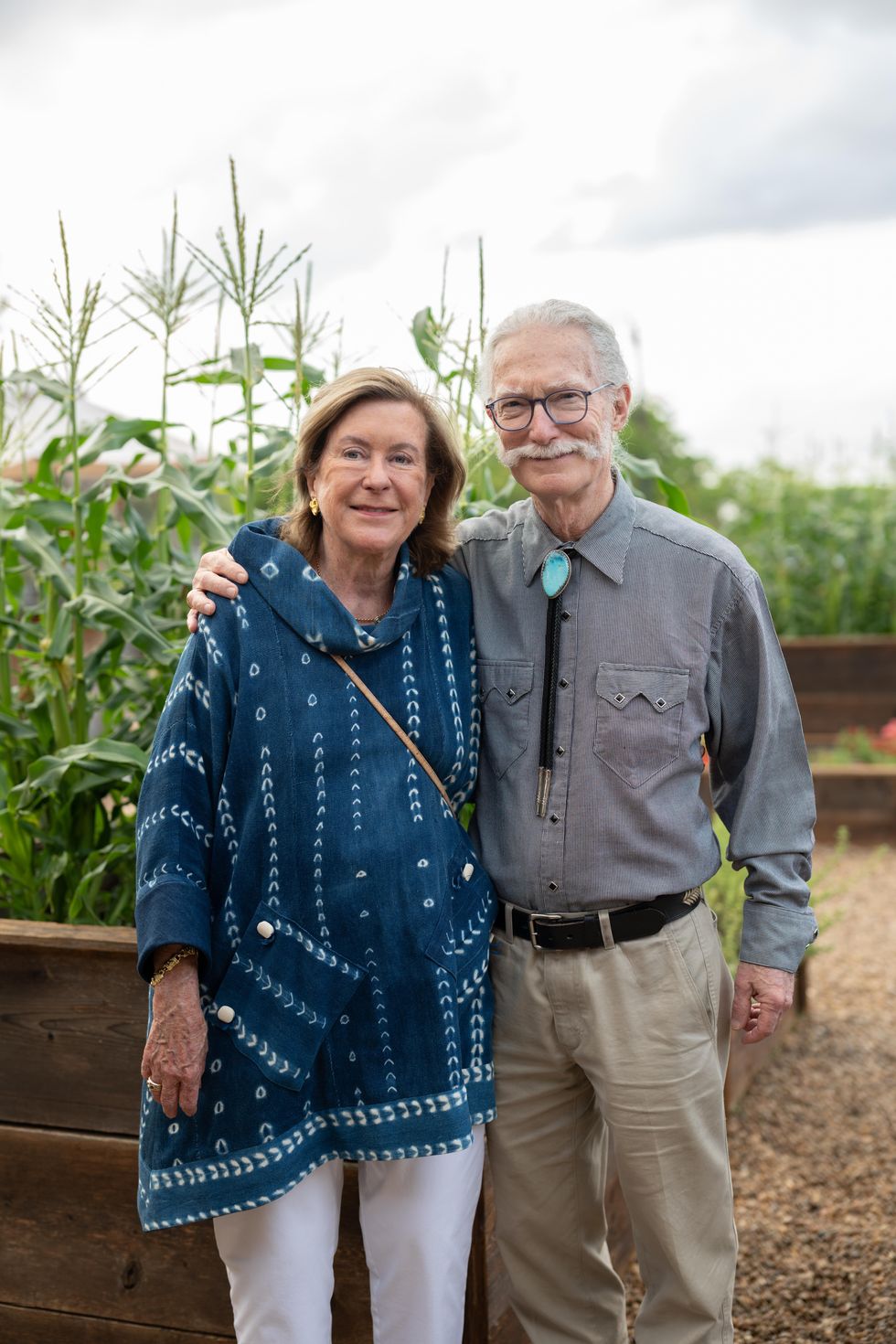 Suzanne and John Fain (photo by Daniel Ortiz)
Charlie Ho and Kevin Bryant (photo by Johnny Than)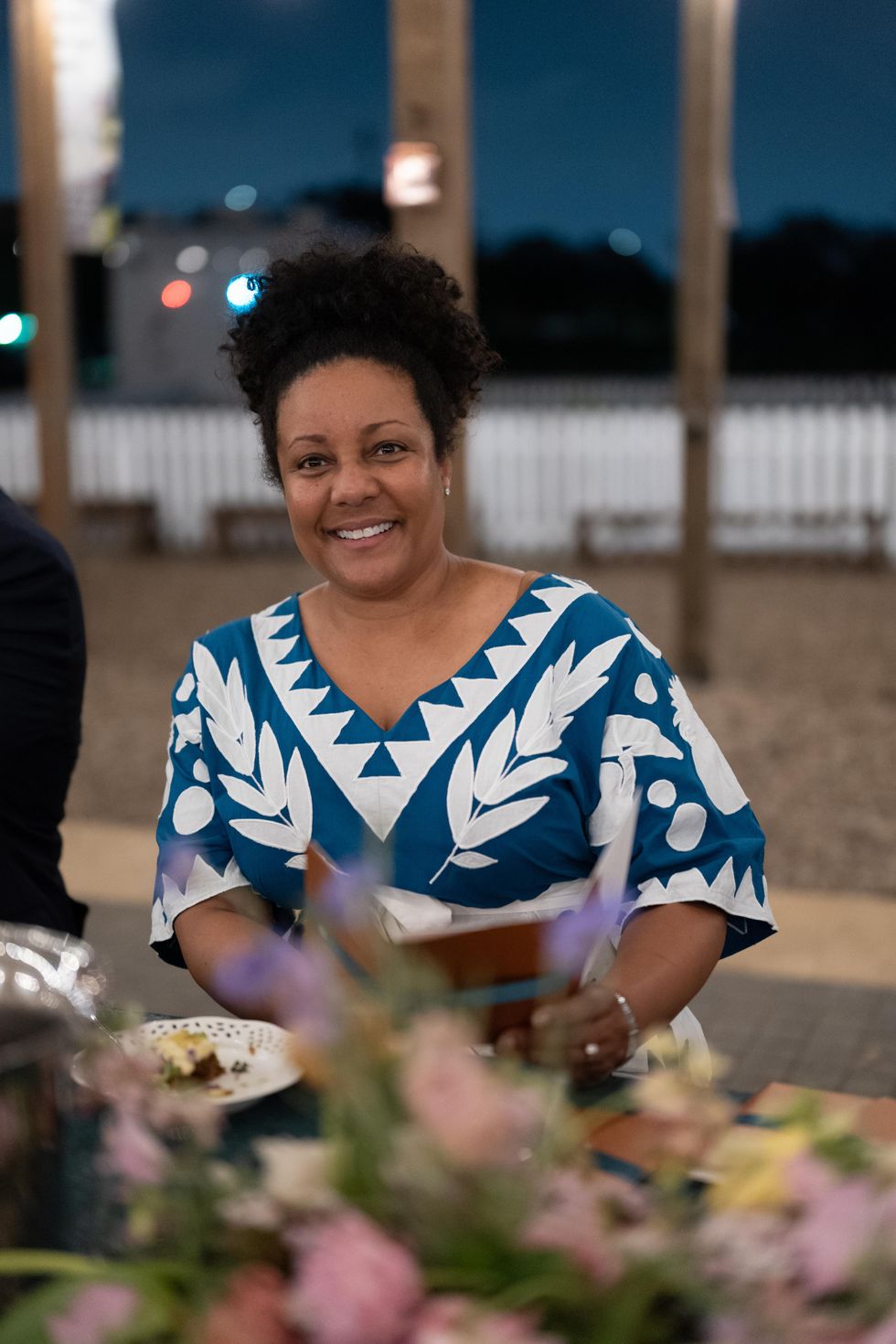 Shelly Spann (photo by Daniel Ortiz)
David and Anita Garten (photo by Johnny Than)
Dessert courses came courtesty of Kiran's chef-owner Kiran Verma's pancharmrit with ramalai, vanilla genoise, pineapple chutney and pistachio rabri, served with her signature chai —and "Hoppin' Good Carrot Cake" in the shape of a bunny, made with heirloom carrots, spiced pecans and mascarpone, by chef Alejandra Salas of AV Bakery.
Boldface names on hand for the breezy dinner party included Kim Tutcher, Ford Hubbard, Barbara and Lance McKnight, Steve Summers and the evening's honorees, Suzanne and John Fain.
Food