Outstanding in the Field: R4S's Earth Day Dinner
Shawn Chippendale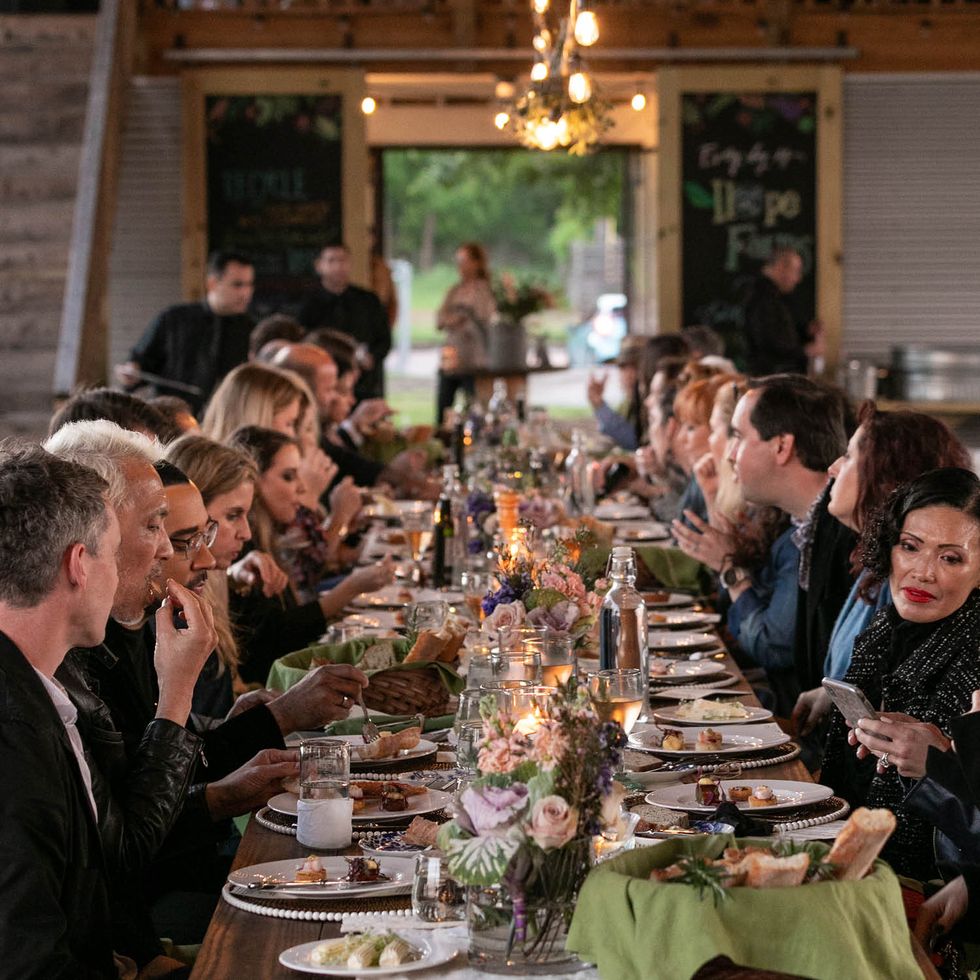 Ahead of Earth Day, which is on Monday, Gracie Cavnar's Recipe for Success organization hosted two events celebrating Mother Earth and all she bestows upon Houston.
---
The free Earth Day Family Festival was held on the grounds of Hope Farms, and welcomed more than 300 guests for kid-friendly cooking and gardening classes, demonstrations involving the animals on the farm, arts and crafts activities and more.
And the next night — after a Texas-size storm blew through, yielding a gusty but pleasant evening — Cavnar opened the gates to Hope Farms once more for a fabulous foodie affair that would help underwrite the festival. With the help of Your Butler's Pantry, she set a long, rustic table with textured place-settings for her Chefs in the Field event. Plates prepared by Jeff Auld of On The Kirb, Roost's Kevin Naderi, and Common Bond's Rakesh Nayak only added to the beauty.
The meal began with a salad of beets and carrots, pulled from Hope Farms and topped with crumbles of dehydrated goat's milk and fig-balsamic and olive-oil dressing. The main dish — duck breast and veggies atop a slathering of smoked yogurt with demi glace and olive oil — was followed by an almond cake from Common Bond, which was perfectly paired with Treat Oak Red Handed Bourbon.
Recipe for Success will follow up this month's Chefs in the Field with its annual 10-course Delicious Alchemy banquet dinner in May, sponsored by Brunello Cucinelli, and another Field event in June.
Dispatches