Reel Talk
Shea Serrano has tackled the music and sports worlds, and in his latest offering, praises Hollywood's unsung heroes.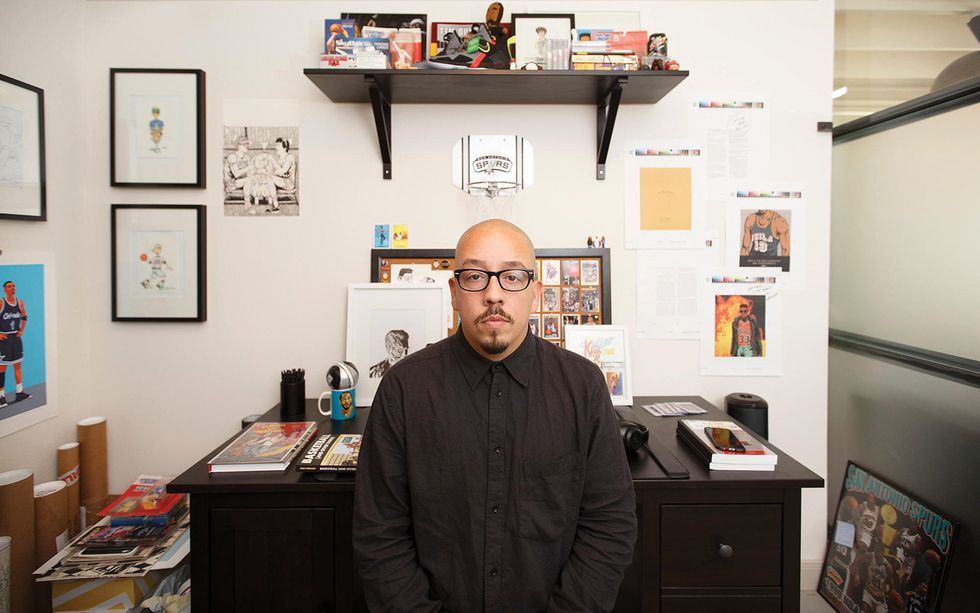 Shea Serrano is, first and foremost, a fan. His first book, Bun B's Rap Coloring and Activity Book, was a tongue-in-cheek homage to Houston's most famous rapper. This was followed by The Rap Year Book and Basketball (and Other Things), where he took on hip-hop and hoops, respectively. Both were New York Times best-sellers. 
---
Now, in Movies (and Other Things), he moves on to Hollywood. In the book, the Mexican American Serrano, 38, is a vocal fan of movies others might deem bad, but he is convinced are brilliant. His favorite: 1993's little-known Chicano gangster movie, Blood In, Blood Out, directed by Taylor Hackford and starring a young Benjamin Bratt, among others. "It's the first movie I will show my kids when they are old enough to get it."
Why champion 'Blood In, Blood Out,' which is likely unknown to most of your readers? For a start, you need to know what it's about: It's three brothers living in L.A.; one becomes a cop, another an artist, and the third — he has a white father and a Mexican mother — is trying to reconcile these two sides of himself. He doesn't really fit in until he ends up joining a Mexican prison gang. What I like about the movie is that it's just really well done and it's culturally sensitive — they treat the cultural stuff with care. It's not like 'Hey, look at these f***ing sugar skulls, aren't they interesting.' It also uses a lot of Spanish in the movie, but there are no subtitles. You either understand it or figure it out from the context. I really like it when movies are confident like that.
The bulk of the attention of your new book seems to be paid to prison movies. Well, I think you can think of a lot of movies as prison movies. Take Toy Story 3. It's about Woody trying to break a bunch of toys out of a kindergarten center. It's basically a prison-break movie! If you spend enough time thinking about anything, you're gonna end up in some weird spaces.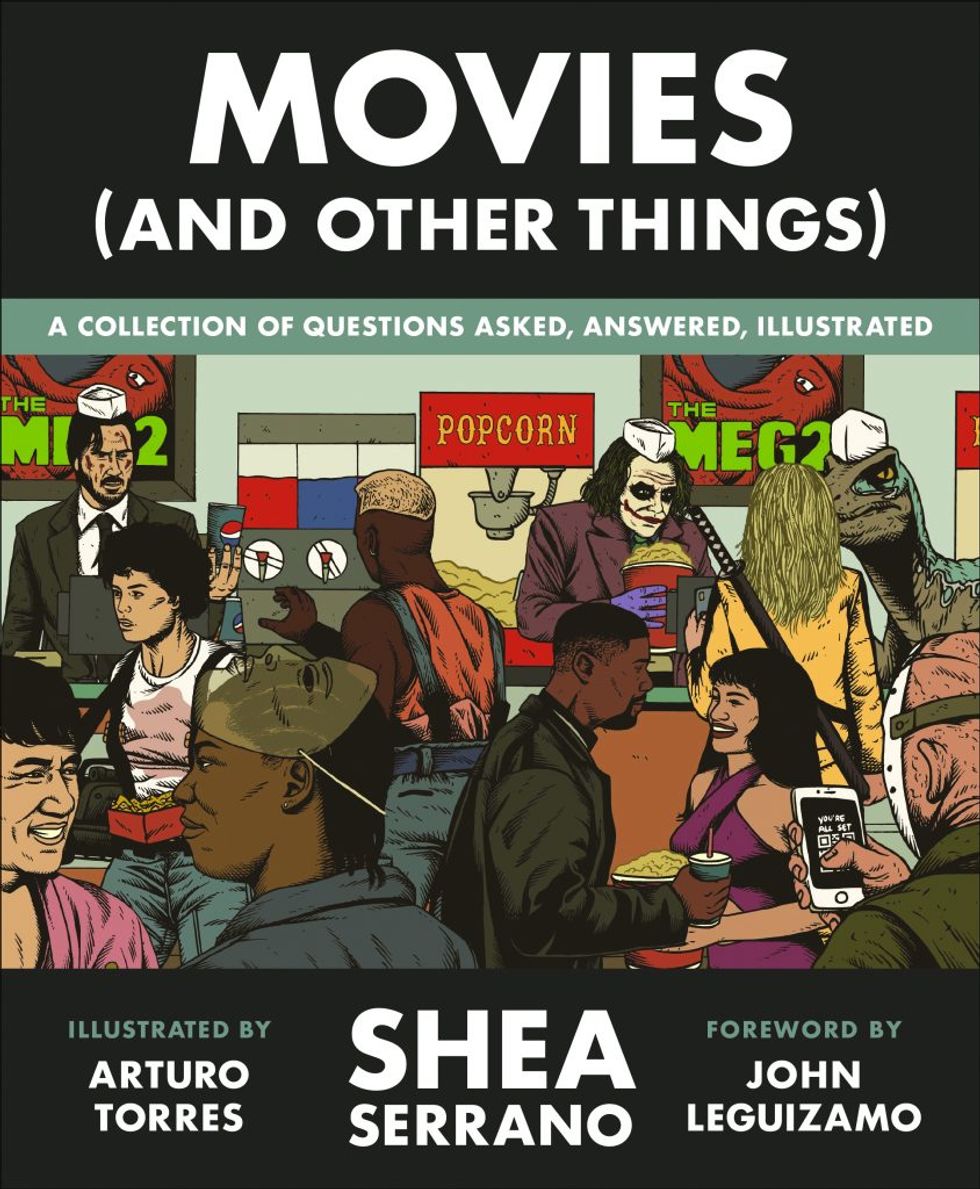 Are you deliberately defying the stereotype of the auteur movie critic? For a start, I'm not a critic; I just try to express what I think through writing and talking about movies on [sports and pop-culture website] The Ringer, where I work. But what I really like to do and find the most interesting and enjoyable is take something that is typically treated as silly or unearned and take it very seriously. Like the movie Face/Off. It's just ridiculous. It's really outrageous as a movie vehicle. But I spent some time with it, and thought 'This will allow me to talk about John Woo, who is an all-time great director. This will allow me to talk about the arc of movie stardom as seen through John Travolta and Nicholas Cage.' It allows me to get into the history and nuance of stuff, which allows you to get into a more serious conversation.
What's another movie you think is underrated, and will be appreciated by Houstonians in particular? Can we talk about Selena? That movie was big when it came out [in 1997], but if it was made today, it would have been a really big deal. Latinos would be like, "We finally got our big biopic." It would have won all the Oscars, and J-Lo would have got herself a statue. Edward James Olmos was just fantastic in that movie. I think he gives the best summation of being a Mexican American in the United States today, and that was over 20 years ago. People have been trying to do a version of that ever since then. And nobody's quite gotten there like he did. He's like our Denzel.
You lived in Houston for 14 years, but you just moved to San Antonio. What role did Houston play in your life as a movie fan? There was a Blockbuster in Meyerland that was open for many years, and my wife and I would do movie night there. You could get two movies, a soda, popcorn and two candies for like nine bucks. It was awesome.
Art+Culture