New App by Houston Entrepreneur Serves as Digital Health Passport
Michael Anthony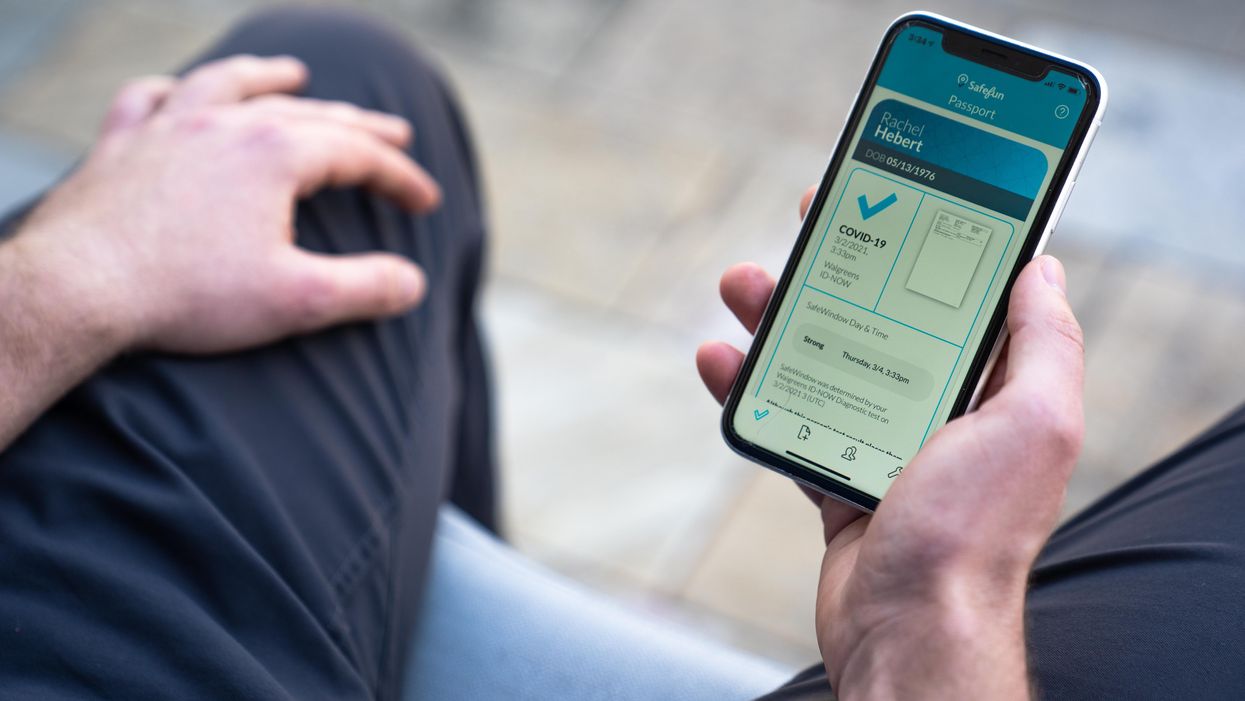 LAST YEAR AFTER the lockdowns closed his bars, The Commoner and The Boulevardier, entrepreneur and principle of the Hospitable Viking hospitality group, Carson Hager, turned to what he knows best: software development. Before getting into the food and bev biz, Hager was one of the founders of a software company called Cynergy, which he subsequently sold to KPMG.
---
"I knew before we would be able to reopen, we needed some reasonable way to verify that people had been tested and tested negative," says Hager. "That is how SafeFun was born."
SafeFun is a digital health passport that lets users share their Covid test results and vaccine records with their social network. The app initially launched in September, but has taken on new relevance now that we are in the midst of a widespread vaccine rollout.
Hager says that when he first looked into the idea, what he found was a system of Covid-19 testing was a morass of different formats, hundreds of thousands of testing centers, and even fraud. "As I dug into it, it became even more complicated. But he and his team were determined to get it right, especially in the light of the destruction that the pandemic and lockdowns have wrought on small businesses like his own. "We started in May and launched in September, sometimes putting in 16-hour days for days at a time." he says.
Carson Hager
While the intention was to help businesses, Hager got a lot of feedback that people were just as interested — perhaps even moreso — in using it to socialize with friends and family. Hager, who is single, also noticed that many people he knew wanted to use it to go on dates.

Today, SafeFun is being used for all of these purposes. How it works is simple: You download the app, register, upload a recent negative Covid-19 test result, and you're ready to go. Get your friends and family in your social network to register, and you can share results and socialize more safely.
Hager says that at present, the number of users is growing organically, and he's talking to several large companies and institutions about implementing the app as a means of monitoring who has been recently tested or vaccinated. "A big challenge is that while we can get test results, most vaccination records are not digitized, so we are still waiting for that to happen." Until it does, the promise for the app to serve as a kind of "vaccination passport" won't be met.
In the meantime, Hager emphasizes that the app is not foolproof. ("We are a comfort mechanism, not a safety mechanism," he says.) But he also hopes that people will implement it into their lives to help them all get a little bit closer to normal.
"Let's face it," he says, sounding a bit more than playful, "meeting on Zoom or even going for a walk standing six feet apart does not really feel like going on a date."
Related Articles Around the Web