Seeing the Future in Montrose
New renderings have been released of the massive new Hines-Zimmerman La Colombe d'Or project.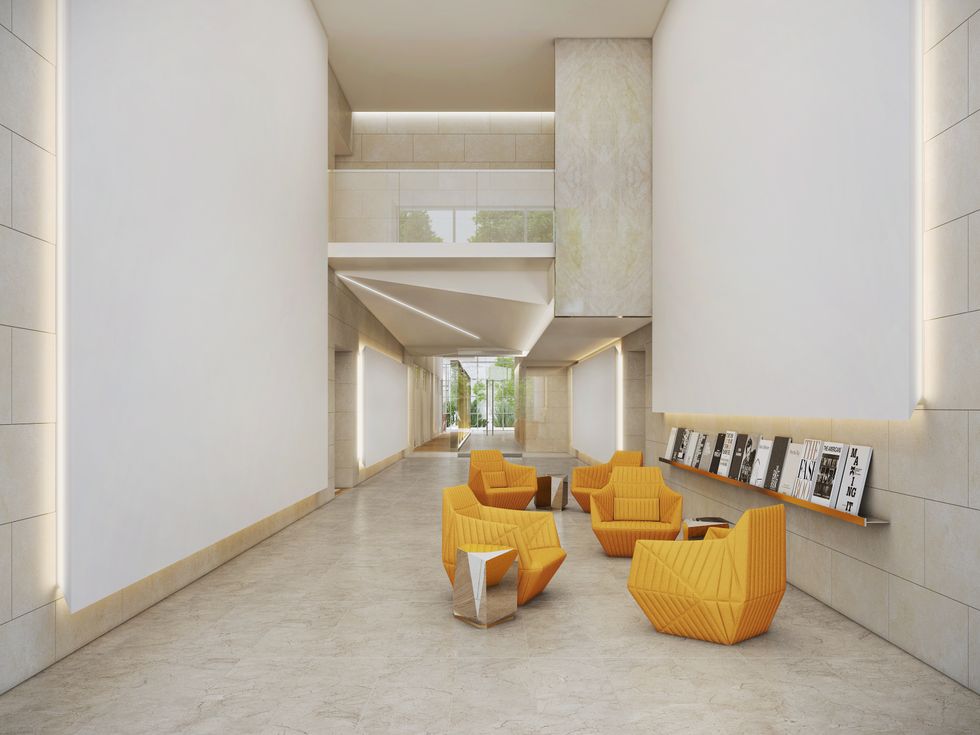 The most buzzed-about construction project in Montrose — the total renovation of La Colombe d'Or, which has been a boutique hotel since the Zimmerman family bought a 1923 mansion on Montrose Boulevard and gave it new life 36 years ago, and the Hines firm's building of massive new skyscraping hotel and residences behind it — is coming closer into focus. New renderings of new building were released to the public this morning.
---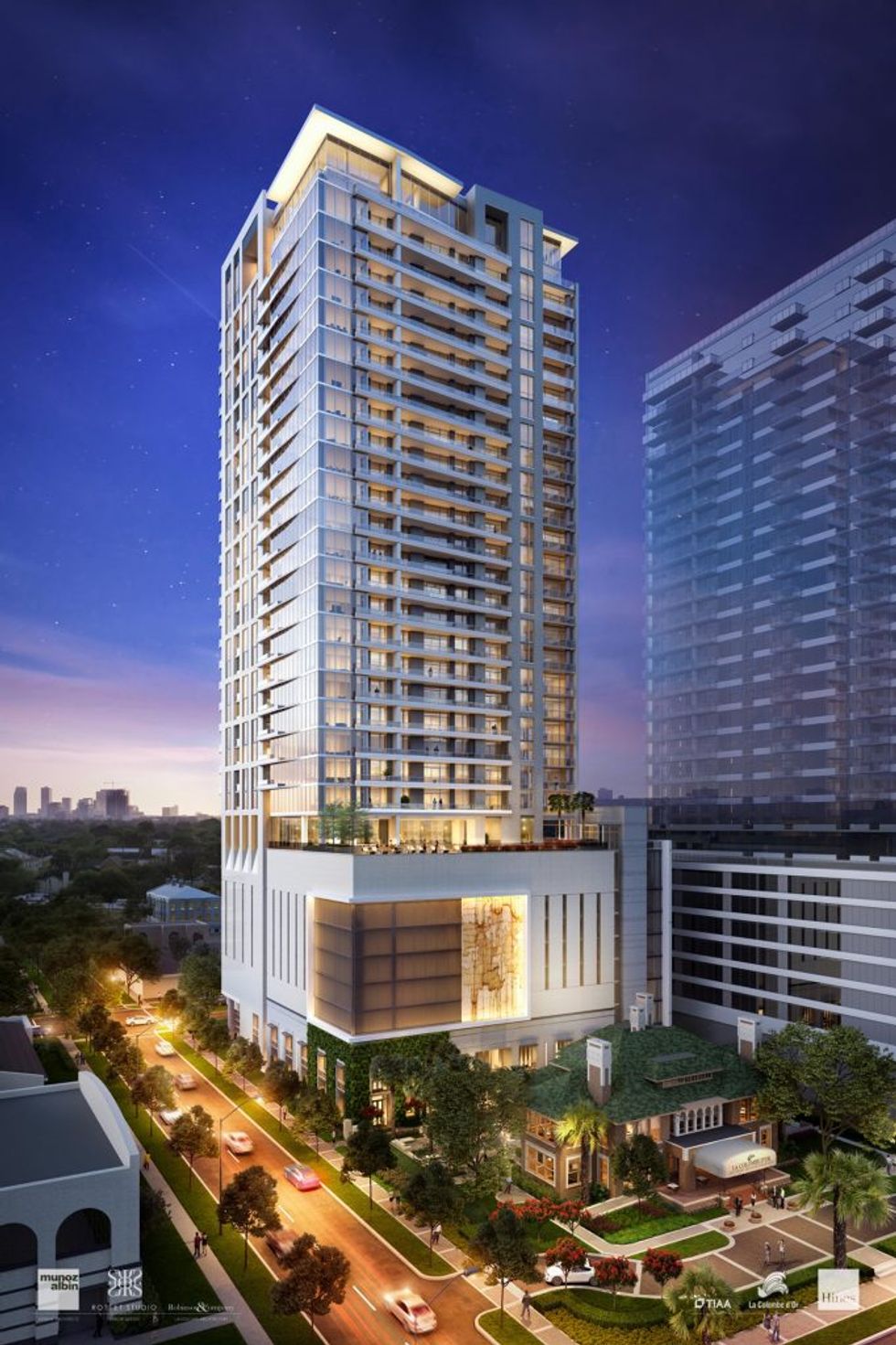 La Colombe d'Or Hotel & Residences Exterior East Side
Renowned Houston-based interior architect Lauren Rottet is designing the common spaces. "The interiors of the La Colombe d'Or Hotel & Residences combine the charm of old-world Houston with the grace and elegance of new contemporary design," she says. "Keeping in mind the indoor-outdoor lifestyle of Mediterranean architecture, of which the original La Colombe d'Or mansion was fashioned, the interior views are focused out to the lush greenery of the neighborhood and the landscaped courtyard in between the new tower and the existing mansion."Rottet is noted for her use of clean lines and warm materials and generous inclusion of natural light.
La Colombe d'Or Hotel & Residences' 34-story luxury tower, whose skeleton is already rising high in the Neartown skyscape a few blocks north of the Museum District, will boast nearly 300 units. The ground level will tout courtyards with sculpture gardens and fountains, a cigar bar and large private park. A 10th-floor amenity deck will have a resort-style pool, coffee bar and gym with a unique new view of Downtown.
Meanwhile, the original boutique hotel remains closed for renovation. The newly combined two-building property is set for completion in the fall of next year; leasing of the residences will begin in October.
AT TOP: La Colombe d'Or Hotel & Residences' Gallery
Dispatches