Neil deGrasse Tyson, David Sedaris and Alton Brown To Highlight SPA's 'Full Capacity' 2021-2022 Season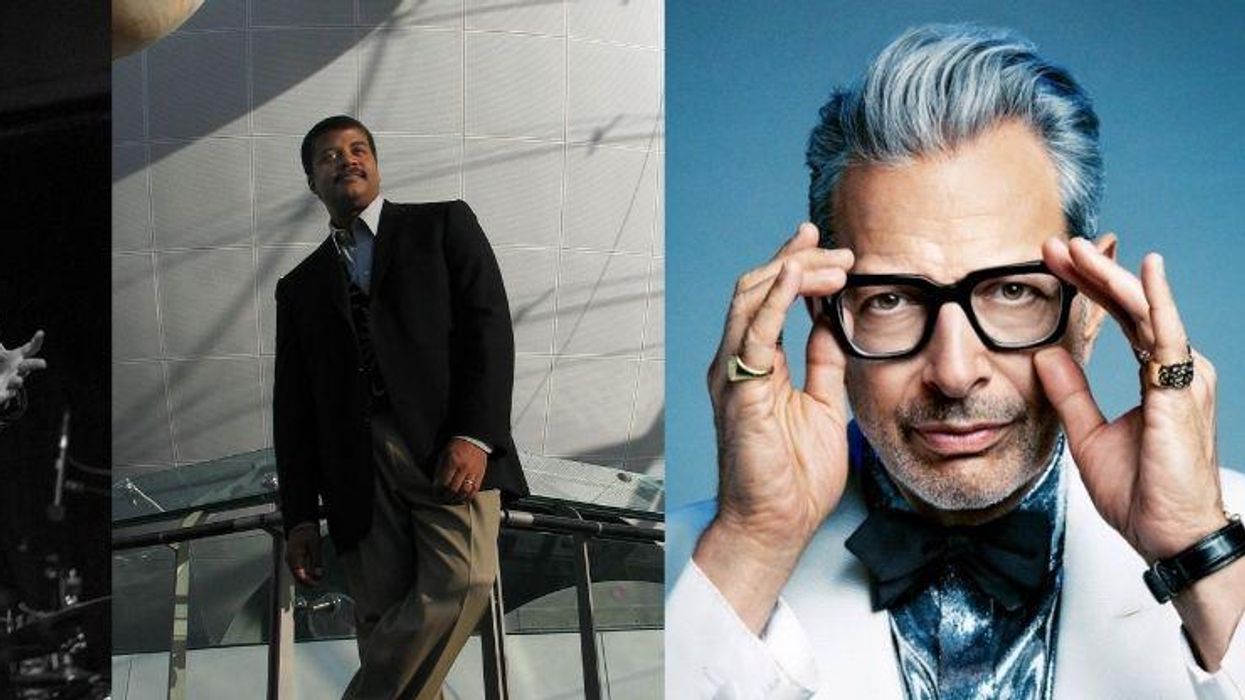 FOLLOWING A YEAR of adaptive programing in response to the pandemic, the Society for the Performing Arts (SPA) just announced its celeb-packed new season, which will see the lauded nonprofit arts presenter making its triumphant return to Jones Hall with 17 live, in-person programs from October 2021 to May 2022.
---
The celeb-packed roster for SPA's new season includes high-profile touring artists and speakers like physicist Neil deGrasse Tyson, food television personality and chef Alton Brown, actor and musician Jeff Goldblum, author David Sedaris, pianist Seong-Jin Cho, author Neil Gaiman and author Fran Lebowitz. The season will also include six world-premiere commissions by Houston artists and artist groups as part of the inaugural performances of the Houston Artist Commissioning Project.
Alton Brown, who kicks things off as the season's first speaker Nov. 2, has been a familiar face on the Food Network for 20 years, with 14 of those years spent as the writer and host of the popular cooking show Good Eats. He's also served as a culinary commentator and host for Food Network shows like Iron Chef Americaand Cutthroat Kitchen in addition to writing eight books on food and cooking. Brown's most recent book, Alton Brown: EveryDayCook, came out in 2016 and includes 101 recipes for home chefs of all abilities.
In March, Brown announced a special new coffee blend, the Multitasker, that he developed in partnership with Washington-based coffee roaster Batdorf & Bronson.
On Jan. 17, beloved American astrophysicist, planetary scientist, author and science communicator Neil deGrasse Tyson will take the stage at Jones Hall for a program highlighting the cool and sometimes scary features of the universe, diving into topics like black holes, dark matter, dark energy, diamond stars, gamma ray bursts, white holes, worm holes and the Multiverse.
Tyson, who is the head of NYC's Hayden Planetarium, is also the host of FOX's immensely popular Cosmos: A Spacetime Odyssey, a successor to Carl Sagan's 1980-released classic Cosmos: A Personal Voyage. Tyson is also a prolific author, and his latest book, the 2017-released Astrophysics for People in a Hurry, breaks down complex issues in astrophysics into bite-size lessons that are consumable in the amount of time it takes to brew your morning coffee.
Toward the end of SPA's new season, on April 28 of next year, celebrated comedic writer and speaker David Sedaris will take the stage for a talk that will be followed by a post-event book signing. Sedaris, one of America's preeminent humor writers, is known for his acerbic wit and his ability to turn his past personal experiences and observations into highly readable and righteously funny prose. Sedaris is the author of 13 books, two plays and numerous articles. His next book, A Carnival of Snackeries: Diaries: Volume Two, comes out this summer.
With the exception of their HACP premieres, all of SPA's scheduled programing for this season is slated to be non-socially distanced and at full capacity. However, self-screening, temperature checks, masks and a touchless environment (including e-tickets, credit card-only transactions and digital programs) are anticipated to be in effect for the performances.
"By launching our '21-'22 season, we're happy to help Houston get back to normal," said Meg Booth, SPA's CEO, in a statement. "The performing arts do so much — they inspire and amaze, they give us a sense of belonging and remind us of our humanity. The performing arts make us feel alive. We're all craving that right now.


"The performing arts are coming back. And we're ready," she added. "Get your tickets now and join us for the adventure. There's so much to look forward to."
Tickets for the performances and speeches are available for purchase at SPA's website.
Art + Entertainment