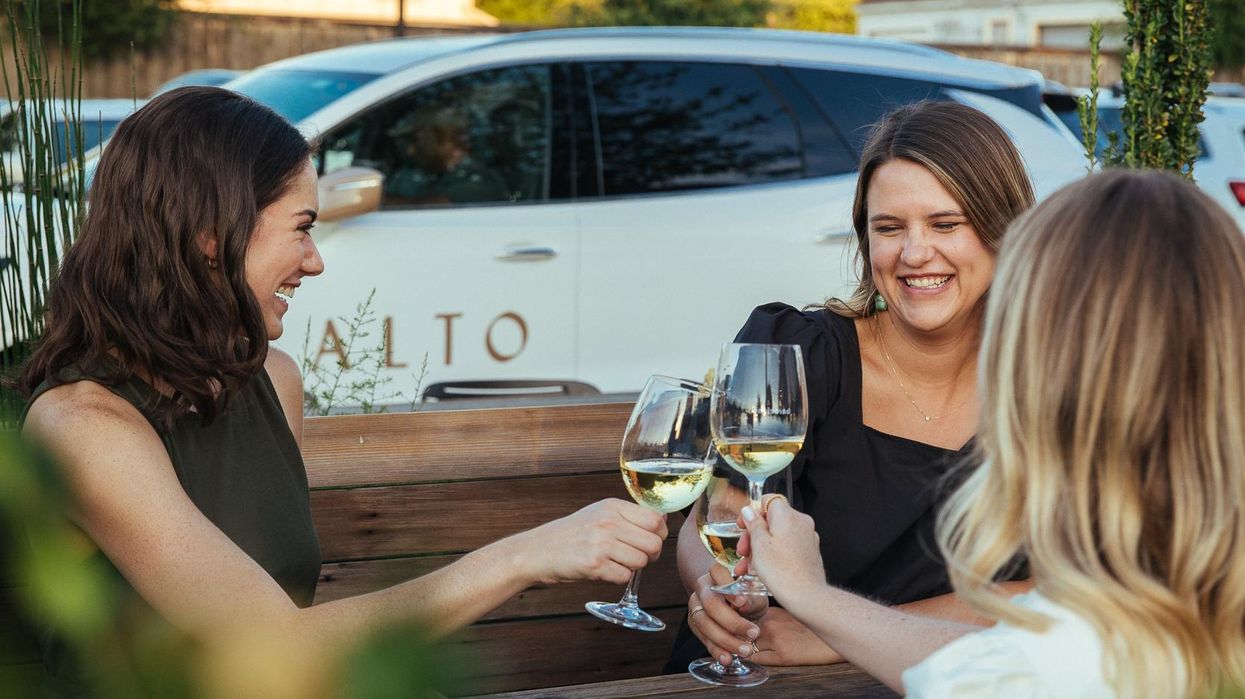 HOUSTON FOODIES ARE out this month, and those in the know are getting from restaurant to restaurant in the rideshare service that has taken the industry by a storm.
Alto started driving in Houston in late 2020, and it has quickly become a favorite way to get around. The experience is unparalleled. Think luxury SUVs with leather captain chairs, thoughtful amenities like complimentary water and umbrellas, and even curated playlists to choose from in the Alto app. Those who have ridden know that Alto is more than a ride from point A to B, but a journey to be enjoyed — because the recap of every dish on the ride home should be just as good as the dinner.
Community is at the heart of Alto. Rather than hiring independent contractors, Alto has hired W-2 employee drivers who are trained and supported by a local Houston team. The service also offers a Membership that unlocks Alto benefits as well as unique offers from Houston partners. Those who join Alto's exclusive Membership gain full access to the Alto fleet during the busiest "Members Only" hours, savings on every ride, and Alto's prescheduling feature for booking rides in advance (Pro tip: Lock in your ride when you lock in your dinner reservation!). Join a community of adventurous, in-the-know Houstonians, at only $12.95 a month.
Alto shared the top pick-up and drop-offs that make up their Members most recommended spots — and also happen to be celebrating Houston Restaurant Week! — so you can plan the perfect night out.
Trattoria Sofia A top drop-off among Alto Members, we recommend Trattoria Sofia for authentic Italian with the perfect atmosphere.
The Annie Cafe Another frequent destination, The Annie Cafe and Bar serves classics, totally reimagined.
MAD Houston A spot as innovative as your Alto. Book a ride to MAD for a night of tapas with a twist that are sure to be a new adventure.
Ouzo Bay The Alto team's go-to modern Mediterranean spot for a perfect night out.
B&B Butchers and Restaurant This upscale steakhouse and traditional butcher shop is a classic Alto favorite.
FLORA A must try this month — FLORA is a culinary journey through the small towns of Mexico with a Texas touch.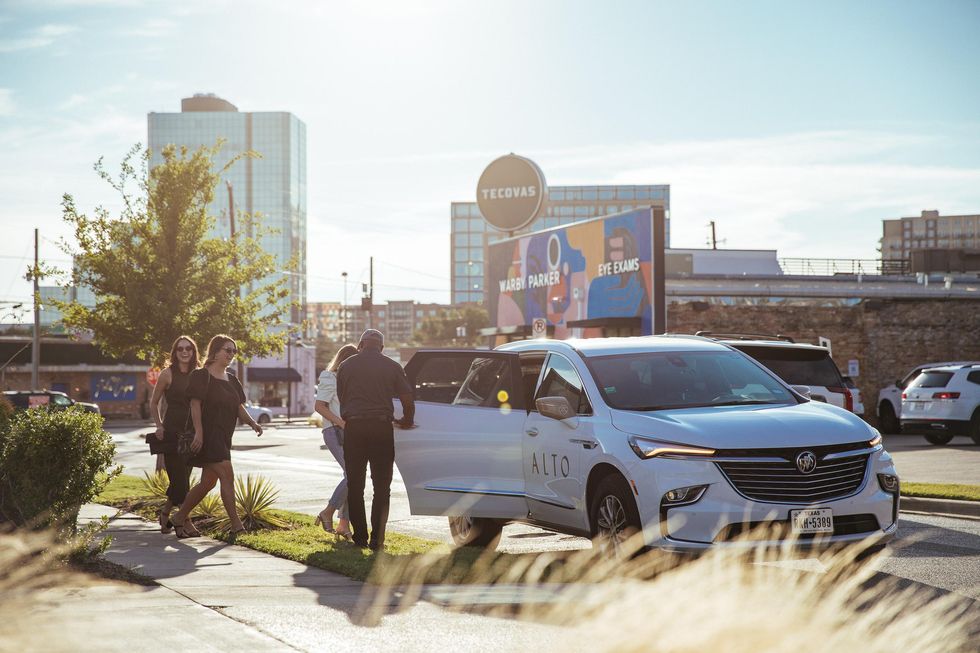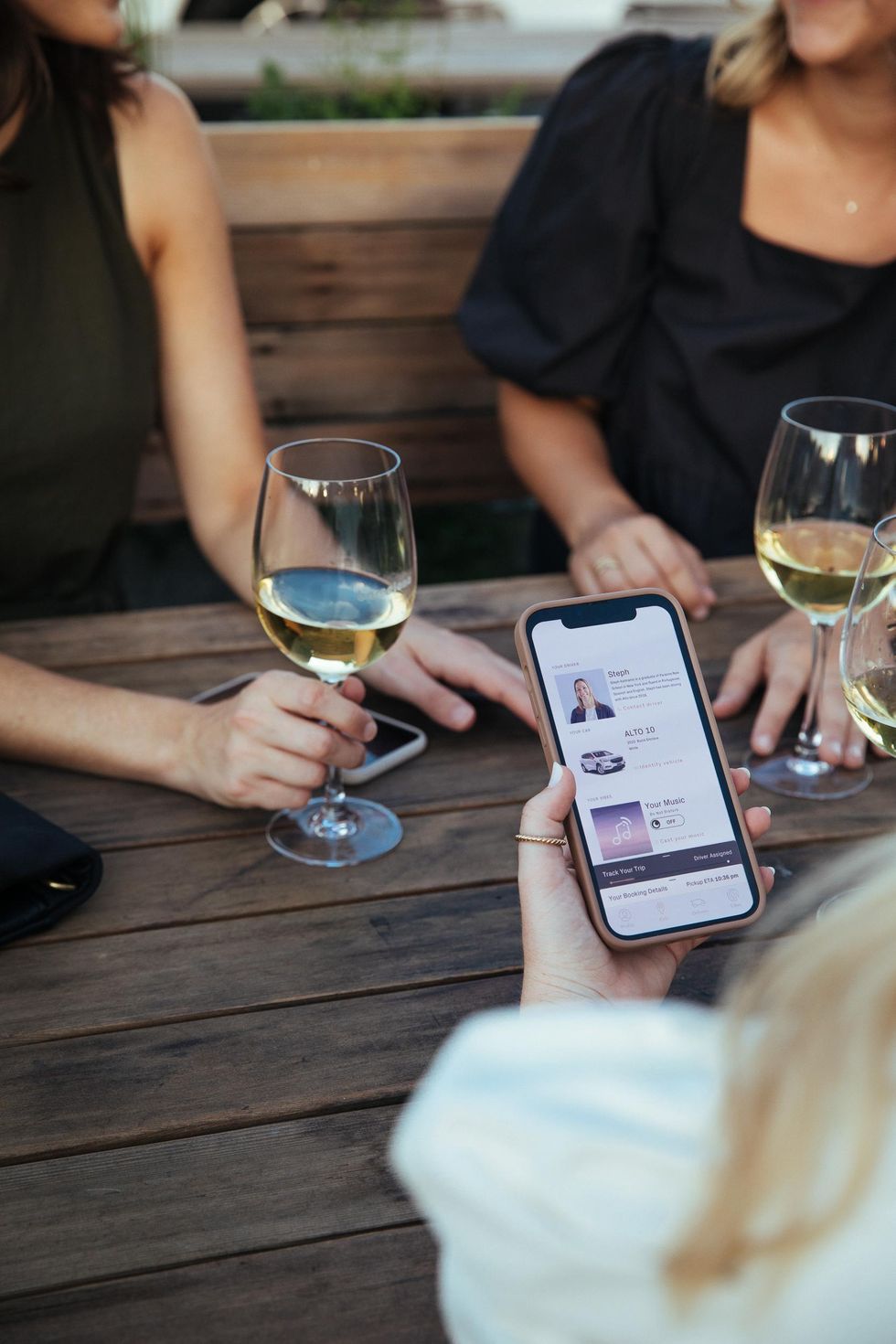 CASEY LARKIN BLOND knows fashion: Her great-grandmother taught Victor Costa how to sew and was Houston's go-to wedding dress designer; her mother created a private label for Neiman Marcus and Bloomindales. "I was a shop kid," she says. "My life was always clothing, retail and buying. It was all around me."
Following the family trade, Blond graduated from Texas Tech's tailoring program before enrolling at Otis College of Art and Design in California. Through an Otis exchange program, she traveled to and lived in Europe, where she worked for Dior, Joseph, and for a British archivist who assisted with couture pieces worn by icons like Audrey and Katherine Hepburn before returning to the States.
Blond always knew she wanted to launch her own line, and eyed sustainable practices at different companies along the way. She started the Mr. Larkin womenswear label in 2008, using plants to make dyes, and burying older textiles that would decompose and refresh the soil. Her efforts caught the eye of fashion execs in Denmark.
"I traveled to Copenhagen every three months to deliver seminars and meet with huge corporations in the industry," she says. "We would go to dinners afterward, and I kept being seated next to Alan Blond." They fell in love, and she became pregnant and moved to Scandinavia, pausing her career to build a family, which soon included a second child.
Within a few years, Blond jumped back into business, opening a physical location of Mr. Larkin in Copenhagen in 2014. In 2020, she moved it to one of the city's most prestigious thoroughfares. With her operations gaining steam, she decided to open a second store — this time in Houston, in her childhood neighborhood of Southampton.
Conceptualized in partnership with her uncle, Kevin Antill, Mr. Larkin opened this spring. The space features pieces by various local artists in different ways; Blond, who splits time between Texas and Denmark, commissioned her aunt, mosaic artist Katy Antill, to create a statement mirror to function as the store's focal point. An eclectic mix of luxury and independent labels fills the store, including Rachel Comey, Jesse Kamm and Sophie Buhai. Many are "run by women, and they're just like me," says Blond. "They're moms. Some of their husbands might work for them. It's cool to support other women who are doing what I'm doing and with the same ideas – small production and using beautiful materials.
"It's really easy to sell their clothes because it's … an extension of myself."
Style
DOZENS OF HOUSTON do-gooders chilling in Colorado this summer gathered for a mountain-chic soiree in support of Memorial Hermann.
A two-day celebration in Aspen, chaired by Melissa Juneau, Leticia Trauber and Hallie Vanderhider, culminated in the announcement of a substantial $5 million gift to the hospital system's Life Flight — the nation's first and busiest air-ambulance program.
The donation, made by the John M. O'Quinn Foundation, marks the launch of a campaign to purchase new helicopters for Life Flight, which supports the highest-volume Level I trauma center in America. Previous donations by party attendees Charlie Lusk, Jim Smith and Laurie Krohn, along with the John S. Dunn Foundation, helped Life Flight acquire its current fleet. Partygoers raised their glasses, filled with potent "Red Duke" cocktails homaging Life Flight's creator, to everyone who has contributed to the groundbreaking — and high-flying — program.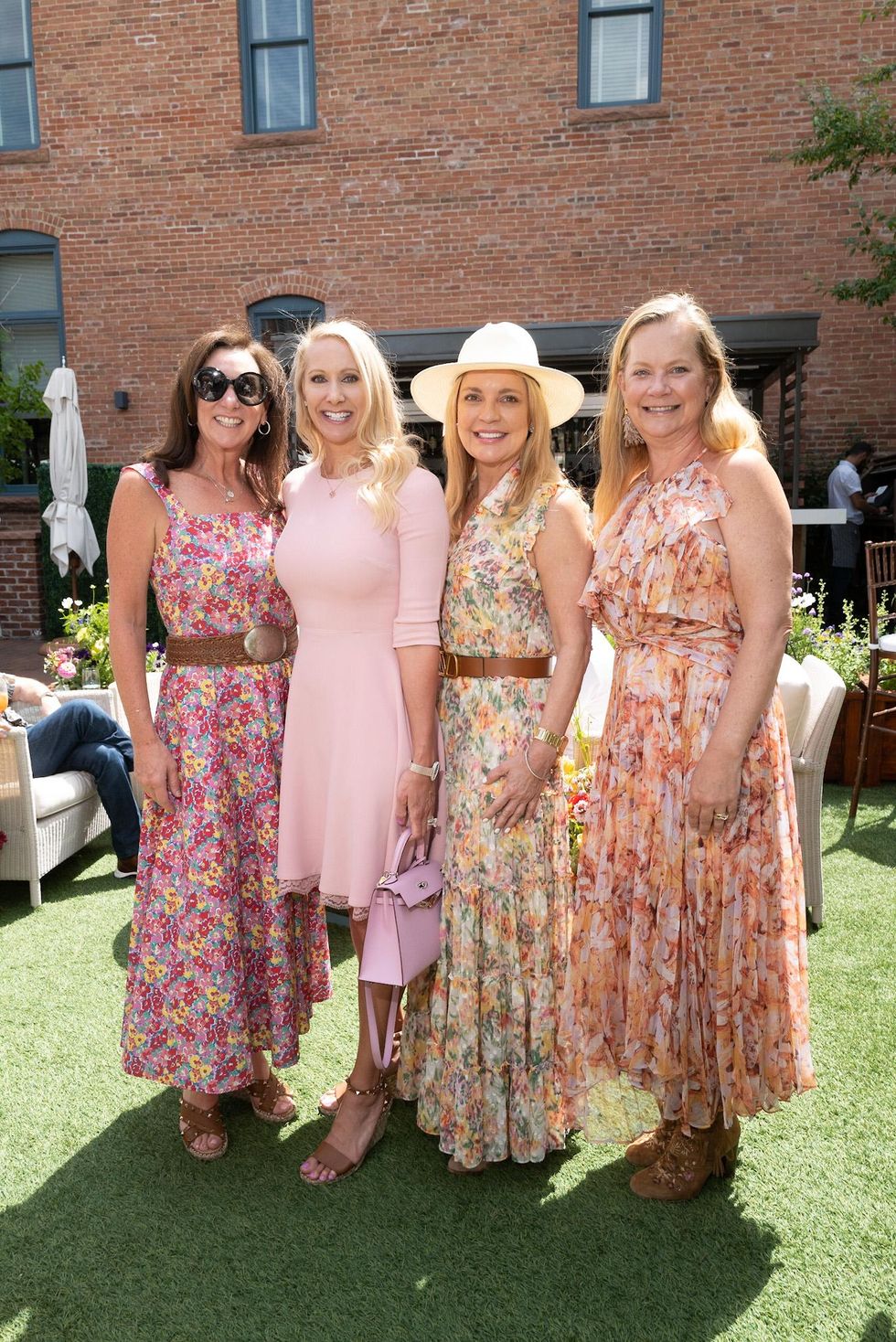 Amalia Stanton, Laurie Krohn, Melissa Juneau, Laura Escalona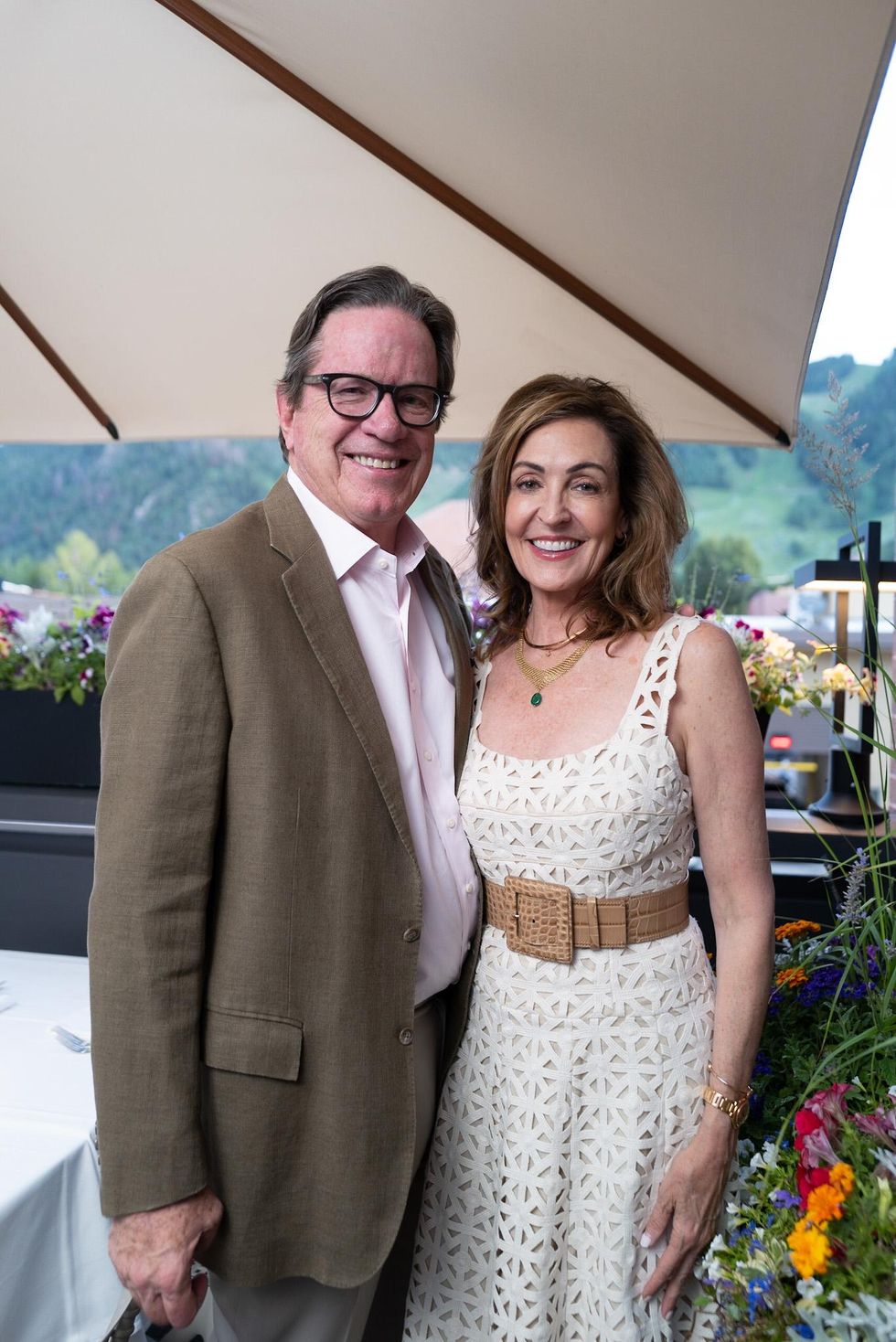 Will and Elizabeth Galtney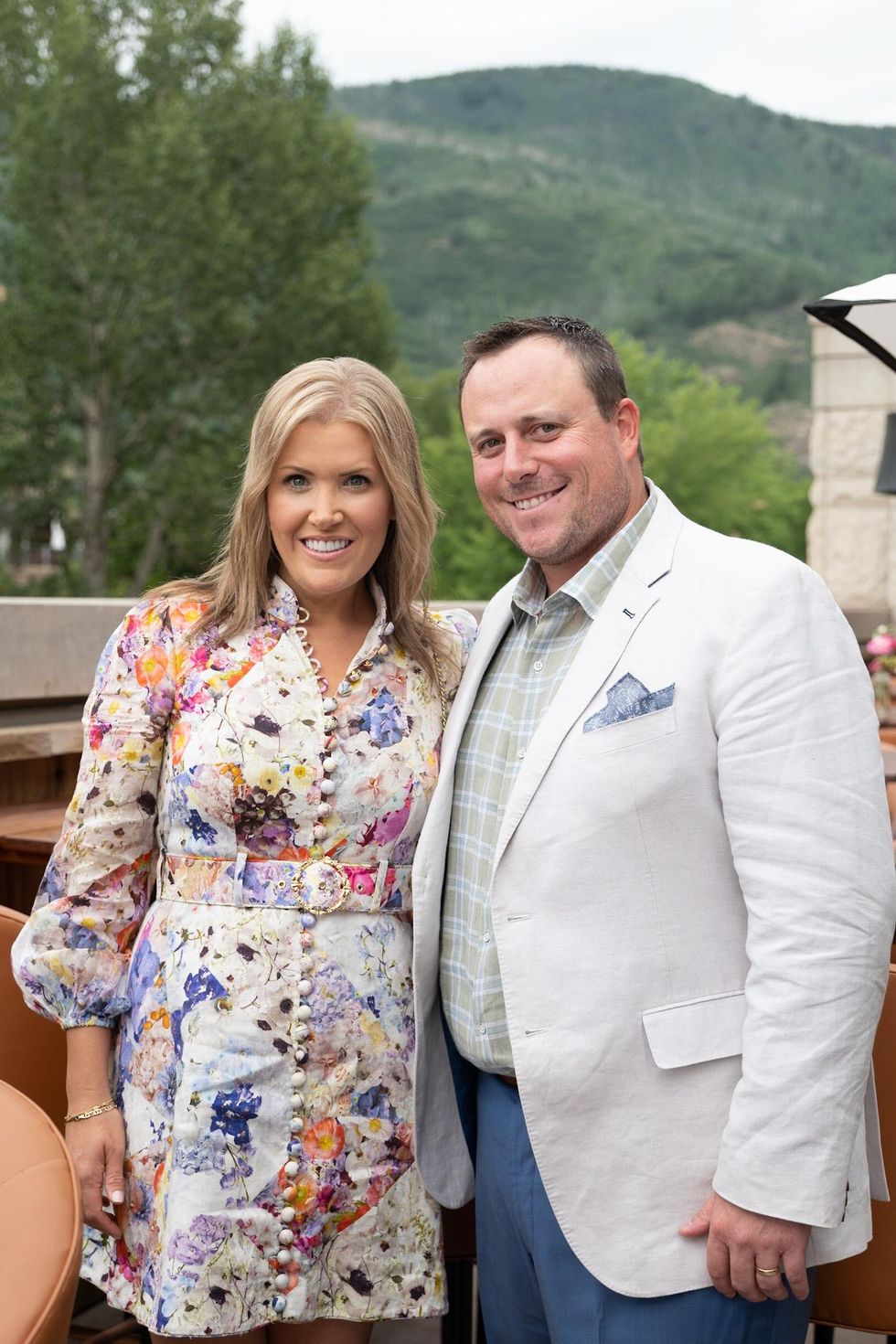 Amanda and Terry Boffone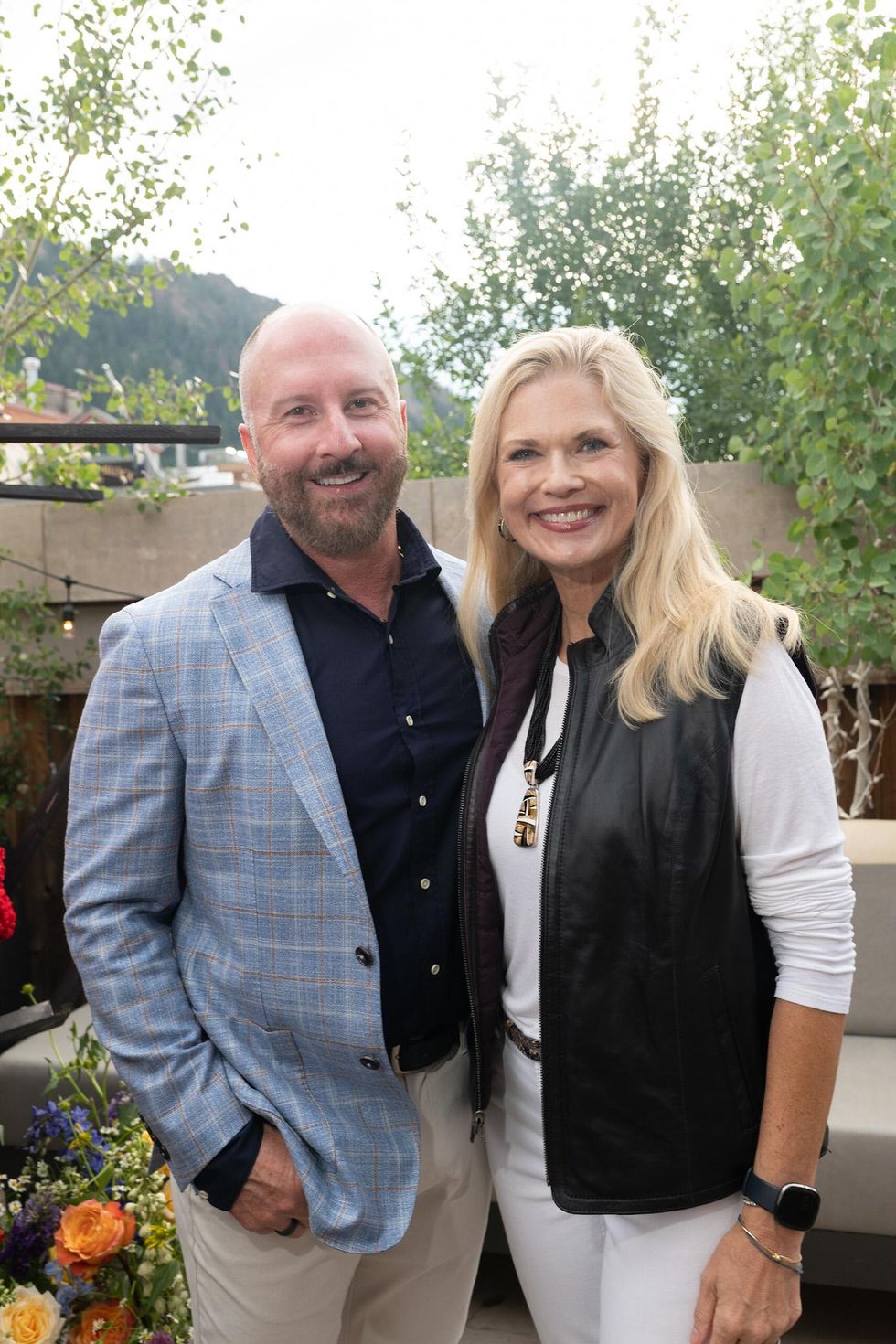 Tony Bradfield, Amy Pierce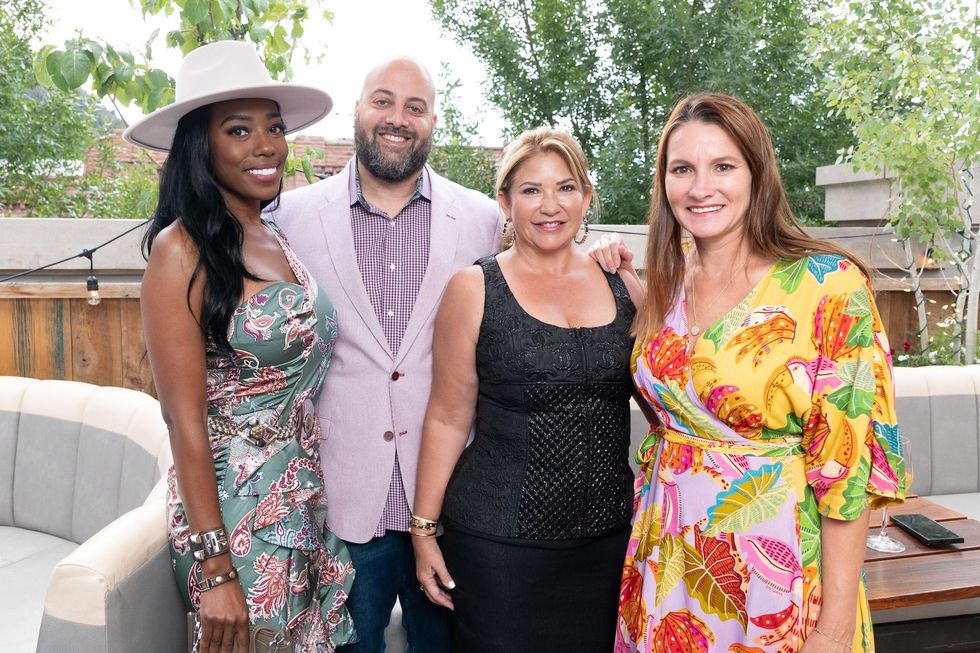 Felicia and Rafael Stone, Leticia Trauber, Gretchen Sheirr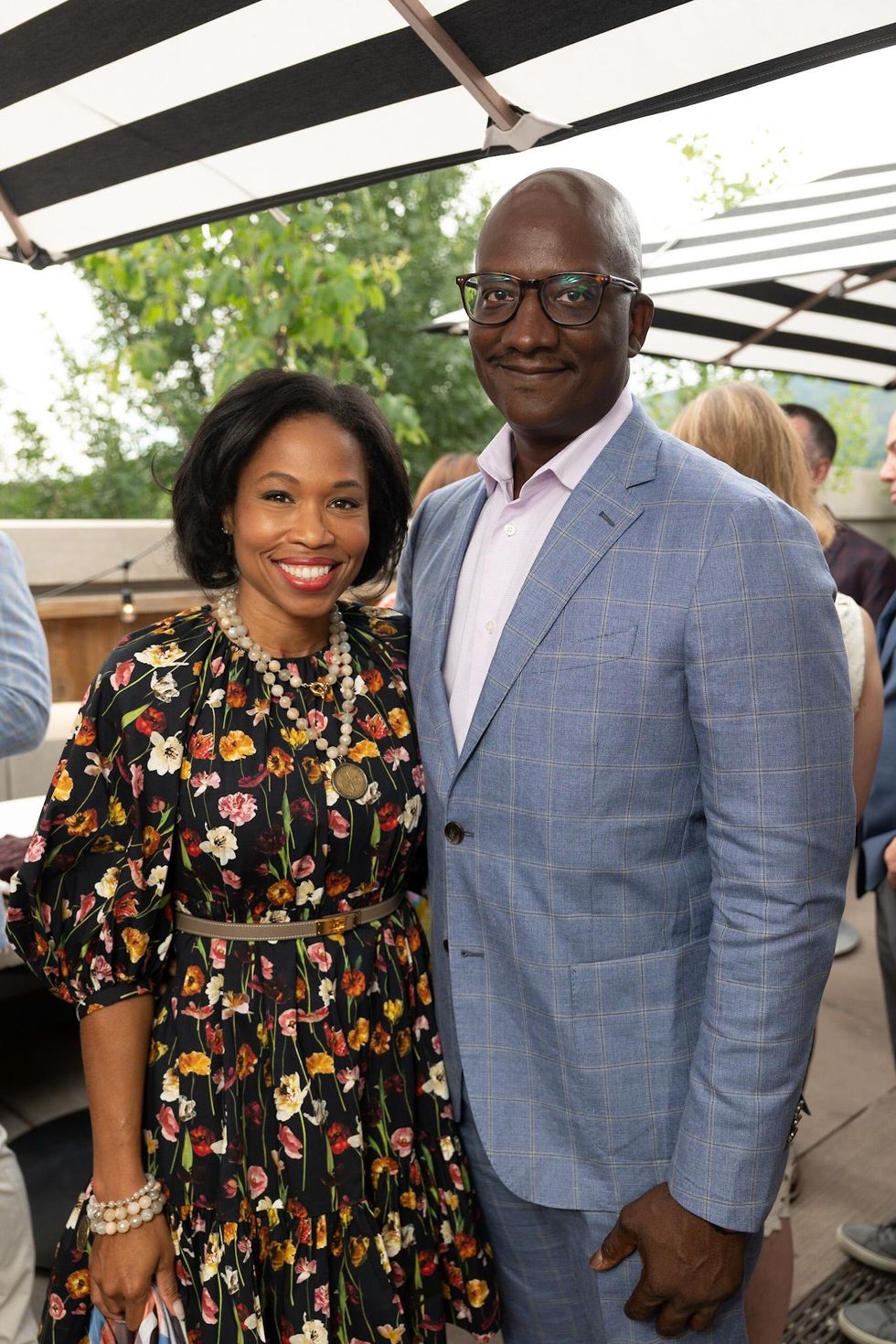 Roslyn Bazzelle Mitchell and Derrick Mitchell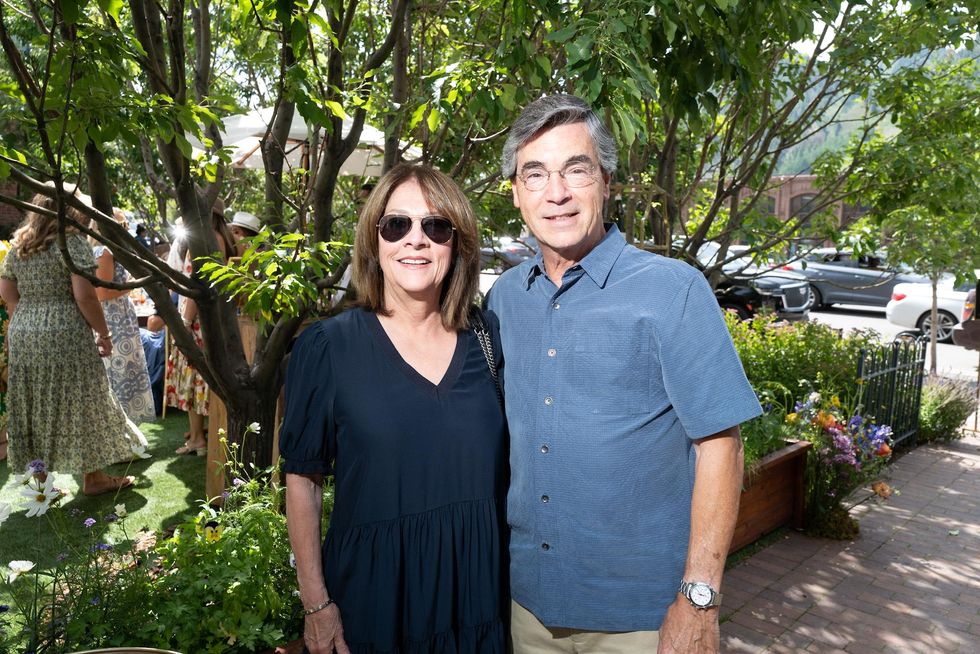 Kathy and Charlie Lusk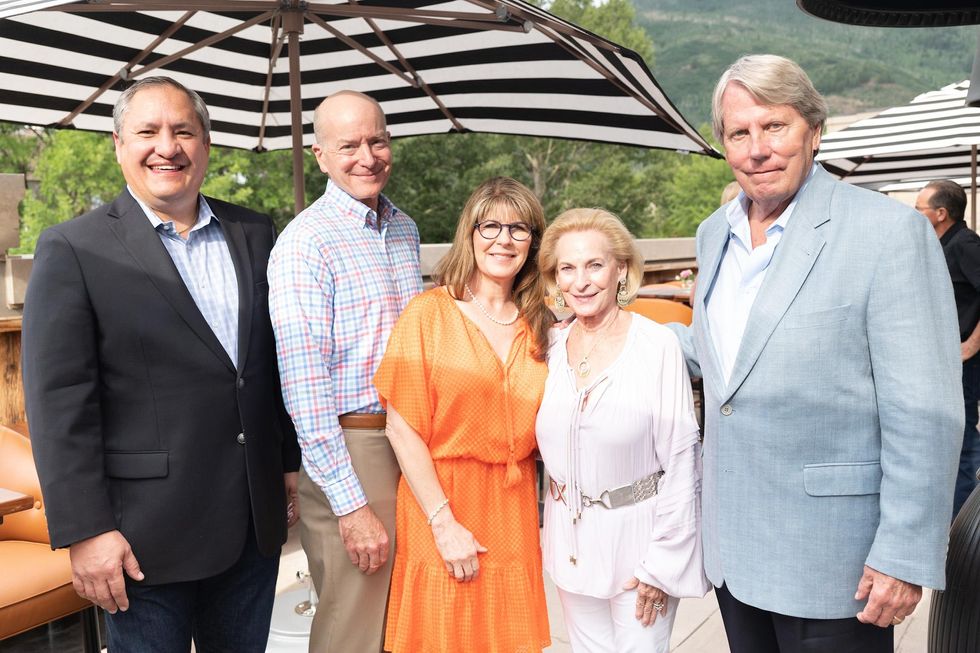 Mike Lowenberg, Dr. David and Tonya Callender, Bess and Rob Wilson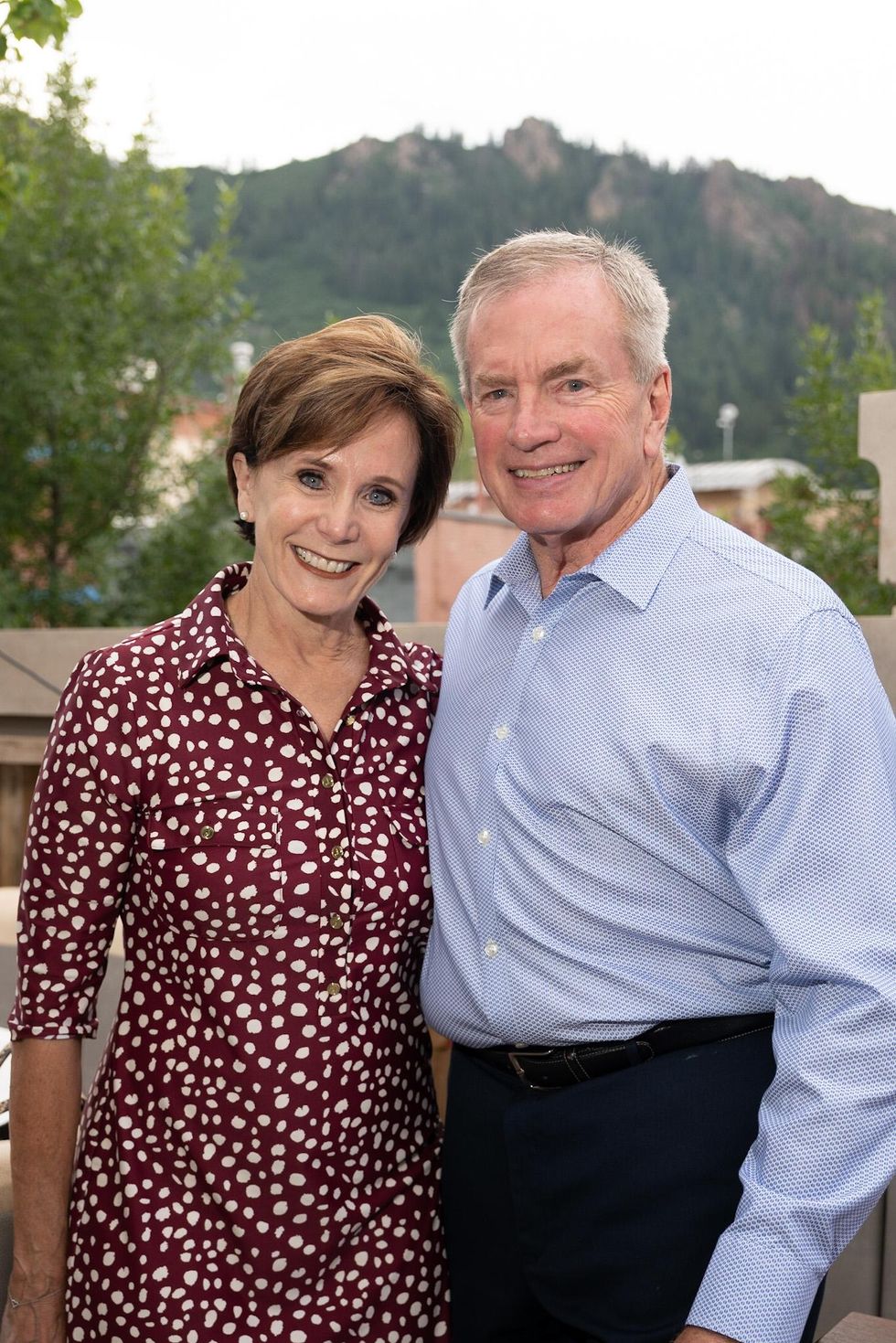 Nina and Edd Hendee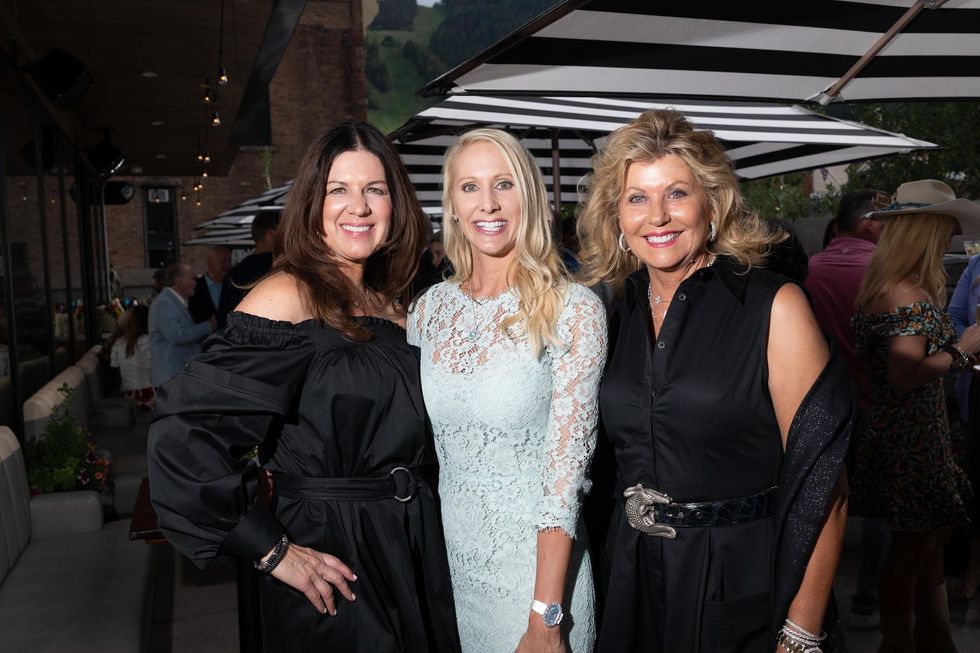 Michelle Koskie, Laurie Krohn, Susan Plank
Bess Wilson, Dr. Michelle McNutt, Lisa and Jerry Simon
People + Places