Super Bowl Sunday's Most Mouthwatering To-Go Deals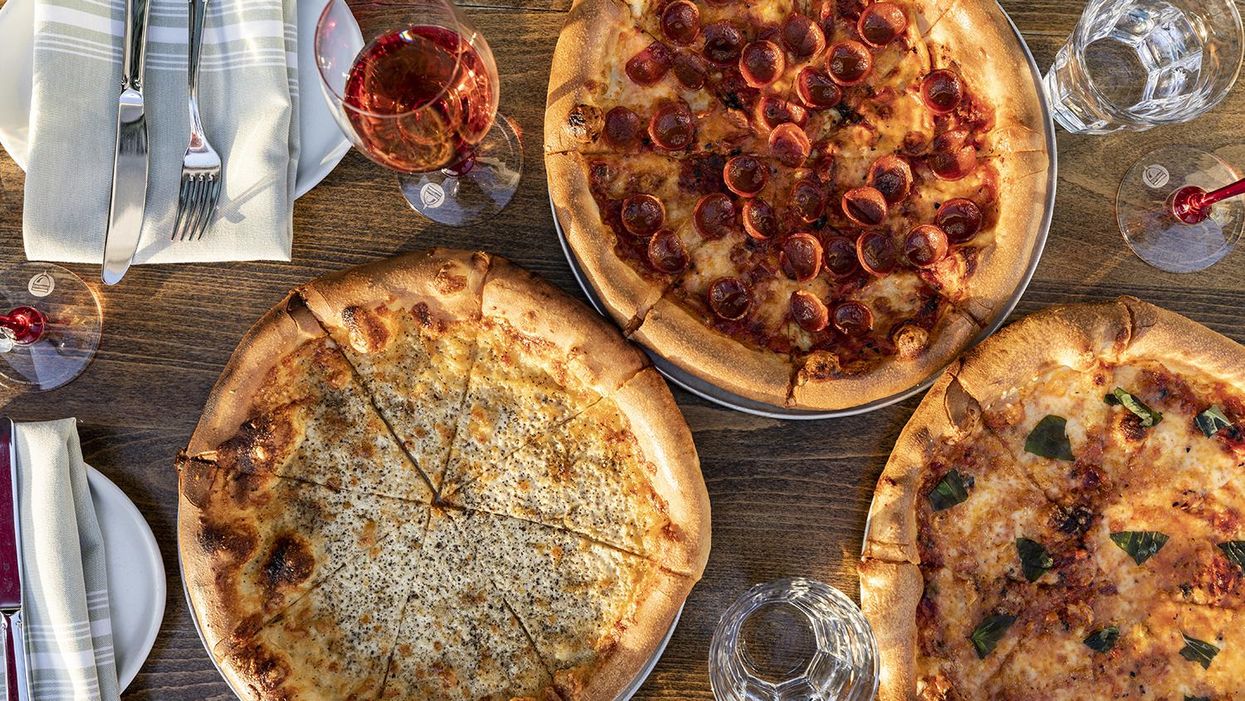 THE BIG GAME may occur sans Big Watch Party this year — but that doesn't mean football fans have to forego the Big Spread! Tons of Houston restaurants are offering easy to-go packages for those who still want to experience the foodie side of football's biggest day.
---
BLUDORNGame-day packages here include a dozen wings — choose from buffalo, Mississippi Comeback and chili-soy — with a classic combo of crudites with ranch and blue-cheese dressings, and a hefty serving of spinach-artichoke dip. Each guest also gets a choice of sandwich. (May we recommend the fried-chicken with pickles on a Magnol French Bakery brioche bun?) Finish off with an order of housemade brownies, and tack on a six-pack of Horseshoe Pilsner, too. To-go packs for two start at $55; feed four for $100. A portion of proceeds from the sales of Super Bowl packages goes to the Southern Smoke Foundation.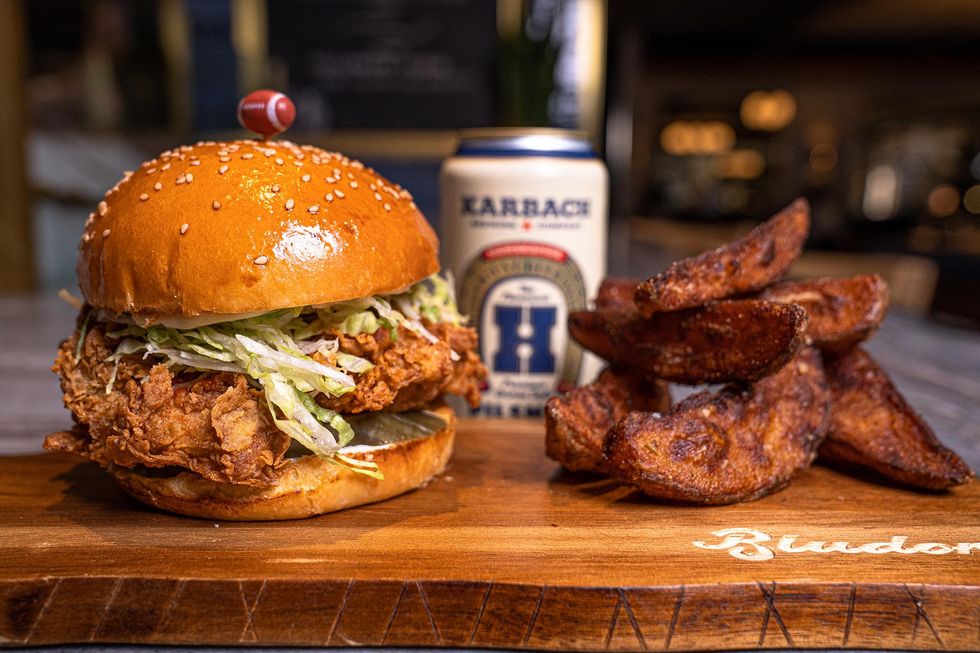 Bludorn's Fried Chicken Sandwich
DICKEY'S BARBECUE PITBarbecue for all! Carry out from Dickey's Barbecue Pit and score $5 off any order of $25, or take them up on free contactless delivery. The Big Yellow Box party pack feeds up to 12; choose one with 18 ribs and 24 wings, or one with a dozen sandwiches. All come with several sides and plenty of barbecue sauce. P.S. Kids eat free on Sundays!

FEGES BBQ Meat-lovers, meat your match: Feges' game-day pack includes a whole rack of pork ribs, a dozen smoked wings with a choice of sauce, a pound of brisket burnt ends, and a quart of our smoked queso — all for $95. Orders must be placed by Tuesday at noon for pickup later this week at the Greenway Plaza location, or on Saturday at Urban Harvest. (They'll also ship to your door!)
HOPDODDY BURGER BARCraving a burger? Cult-classic Hopdoddy's is offering its Quarantined Together meal kit that comes with five patties, the burger joint's "secret seasoning," egg buns, cheddar cheese — and all the ingredients needed to make truffle fries at home! Wash it all down with bagged or bottled versions of Hopdoddy's frozen or on-the-rocks margarita.

MONTROSE CHEESE & WINESome Super Bowl viewers prefer to graze throughout the game. In that case, Montrose Cheese & Wine has them covered, with various size charcuterie and cheese boxes that can accommodate small groups and ones up to 30! Build-your-own kits (cheese only; feed two-to-four) start at $45, and larger boxes (meat and cheese; feed four-to-six) start at $75. All are accompanied by treats like lemon-almond hazelnuts, grapes and local honey. Sweet!
THE PIT ROOMCrawfish season is here! The Pit Room offers a great game-day deal (and TVs on the patio for dine-in viewing as well!). Score shrimp for $12 a pound, and snow-crab clusters (9-10oz.) for $13 each. Crawfish is $9.95 a pound and comes with corn, potatoes, mushrooms and andouille sausage, of course. The Feast package ($58) has three pounds of crawfish, two snow-crab clusters and a pound of shrimp — plus all the crawfish fixins. These deals continue throughout crawfish season.
ROSIE CANNONBALLRosie Cannonball's crowd-pleasing Super Bowl offerings go the whole nine yards! The Playmaker package is perfect for those who want to be a little hands-on on Sunday; it includes all the ingredients — including pre-rolled pizza dough — to make three pizzas, including its popular Cacio e Pepe pie. The Armchair Quarterback offers the same three pizzas, but hot and ready to eat. Both packages are $68 and come with a family-style salad and half a dozen cookies.

STATE FARE KITCHEN + BARState Fare is dishing out party boxes and alcohol to-go from either location (although its $20 burger-and-beer Super Bowl Sunday dine-in special is a pretty good deal, too!). State Fare's party box, which serves four-to-six, includes a Frito pie, housemade pickle dip and chips, and guacamole with tortilla chips for $45. Another box option includes a two-pound bucket of smoked chicken wings with sweet sriracha, honey-barbecue and jalapeno-ranch for $16. Build a Bloody Mary or margarita bar at home for $36, or snag everyone a retro-cool frozen drink pouch for $10 a pop!
Food